"I Want to Travel Longer…"
…Says Everyone Every Time They Go Travel.
Nobody wants their travels to come to an end.
We are all looking for ways to take more days off work to actually enjoy this thing called life and we all dream about being able to spend more time abroad. The unfortunate thing is our pockets wouldn't be able to handle the shock.
It's simply isn't feasible for most people to take weeks, months, and possibly years off with no work in between. If you can, you're probably rich and you can stop reading now.
The rest of us are in luck, though. You job hunt all the time back home. You might even be on the job hunt now. Whether you are tired of your current job, looking for something different, or you're unemployed, did you stop to think maybe you're looking in the wrong places?
Maybe you are in a rut and really don't know what you want to do, but obviously, need some work until you can figure that part out. Perhaps you just graduated from university and aren't ready to dive into a career at the moment…
Well, maybe you just need to look into going on an extra long holiday or even move your career overseas. It's really not as crazy as you may think. I promise. Tons of people are doing it and they are not rich, special, or lucky. They are really no different from you.
There are plenty of opportunities to work abroad for short-term and long-term and they are some of the best travel jobs! Some of these positions may not appeal to you and some might be your dream job.
Here is the low down on all the coolest and rather easy to get best travel jobs for anyone who is curious about moving and living abroad but fears for the livelihood of their wallet.
No more fear, you can do this! Your wallet is loving it, your passport is ready… Go get a job abroad!
The Easiest and Best Travel Jobs That Even YOU Can Get!
---
Au Pair
This is for people who love kids and want to travel the world while taking up a few nanny jobs. This position is a way to really get to know a true local family, help them out, and live like they do. These positions are usually paid and you usually live with the family rent free.
Many countries in Europe, the US, Canada, and others participate in the Au Pair program, so do some research on your country of interest and make your way over there. Traveling as an Au Pair isn't very hard to do but do keep in mind this type of job isn't for everyone.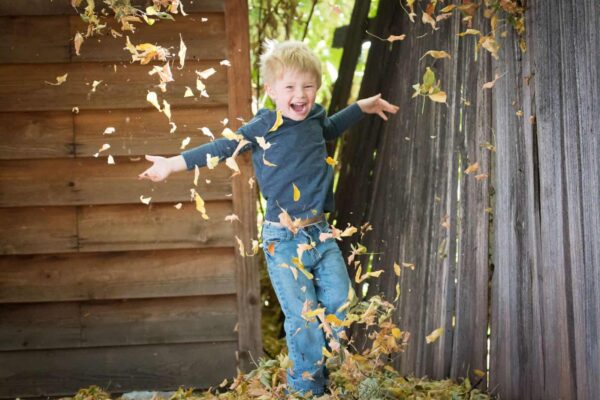 Working Holiday
Where are you from? Have you researched if you are eligible for a working holiday visa in another country? Probably not, but that's OK. I'm here to tell you that you probably can.
What better way to live and experience another country than to get a working holiday visa and move there for a year or more? You are still working, and traveling. A perfect job abroad!

If you're from the US, check out these opportunities for living and working abroad.
Are you from Australia? There are working holiday visa opportunities for you too. Many countries offer this awesome opportunity so just Google and check out what you can find. Here is more information on working holiday visas for other countries.
What types of jobs? Tons. Fruit picking, mining, working at a hostel, at a restaurant, academic support worker, gardening, construction…. The list goes on.
Thinking of Australia?
Here's the low down on living and working Australia and specifically the two cities I lived in – Melbourne and Darwin.
Random and Seasonal
There are tons of random seasonal jobs you can do around the world.
I have met plenty of people who have rocked up to a bar and asked if they needed some extra help and started that night, some have found jobs at a hotel, some were fruit pickers in Australia, the luckier ones had found gigs performing poi at a bar, others manned a hotel at night, and again, the list goes on.
A variety of other random work is out there, you just got to search for it. People are willing to take you in, give you work and throw you a few bucks. That's all we want anyway right?
So while I wouldn't recommend getting on a plane with $10 in your pocket and hoping to get work that night, what you can do is…
Make sure you have money saved, make friends everywhere you go, and see what work comes your way. You may be drinking at a bar one night and the owner mentions needing some help. If you have no plans, why not offer to help? This is the way this type of work can happen.
Are you going to be 100% legal? Sometimes yes, sometimes no. This is a risk only you can decide if you want to take or not. There's definitely a legal way of going about it, it just costs extra money and time.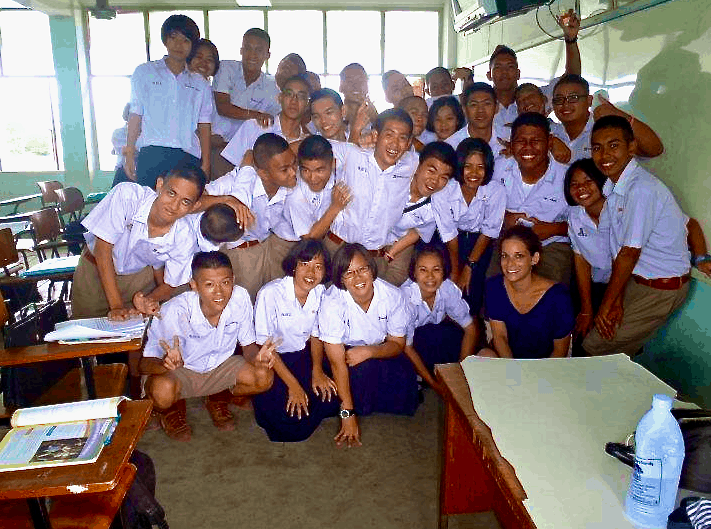 Teach
I have raved about teaching English overseas enough. You will have to check out these other posts to see what this is all about. I give you tons of information about teaching English anywhere in the world and a bit more especially about teaching in Thailand as well.
Also, if you feel that you might not be qualified to teach English, think again. Try going to different language schools and see if they will hire you. Sometimes they are desperate enough to hire anyone with any decent knowledge of English.
You could even offer private lessons to friend you meet abroad who want to improve their English. BUT if you want to make more serious cash, I'd recommend getting a TEFL certification and getting a real job at an actual school.
This is pretty much the "ultimate" of all the jobs to travel and definitely the EASIEST and best travel job out there. If you read the blog of other long terms travelers, I guarantee most of them started their life abroad by teaching English! It's stable, often pays decent, and is widely available.
OH! And… If you're thinking, well, poop. This means I need to stay in places a bit longer than I would like – You're wrong! Eventually, after getting a bit of experience, you can start applying for jobs for teaching online. It's not just for English either! other languages are needed.
Get TEFL certified with MyTEFL and get 50% off using code: Nina50.
Yacht Crew
This is a job I learned about while on my travels. People need staff for their yachts. Yes, that's correct. You could live on a yacht and drift to a destination with the folks who hired you and get paid mad dough. Check it out for yourself! If you love boats, this is an amazing catch (har har, get it?). Too bad I get sea sick.
Instructors
OK, so this is a broad term but that's because many jobs can fit in this category. What are you good at? Can you be a surf instructor, kiteboarding instructor, yoga or pilates teacher?
The most popular is actually a diving instructor. You would be surprised how many places are hiring dive instructors who know English in addition to other languages. Think about it. Diving is a sport that needs to be effectively and clearly explained to newbies for safety reasons. Many places are in need of instructors to train people in their native tongue if their English isn't good enough. Some are paid and some are volunteer work exchanges. Either way, a pretty sweet deal if you love to dive!
A quick Google search with the type of instructing job you are interested will pull up results. If you are already abroad, hit up the yoga studio and dive shop down the street.
It's best to go about a month or two before the season starts. Make connections, get the word out that you're looking for work, get visas sorted, get to know the area and the sites you'll be teaching at, AND get there before more competition does!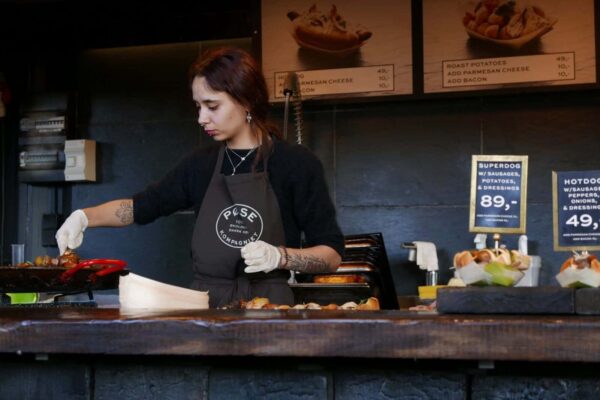 Tour Guide
Perhaps you're already abroad and know a place pretty well and your wallet is getting thinner as we speak? I have met people who are tour guides in a destination that they chose to live in. Your getting paid to show off a city you love, uhm, yes. Awesome! Knowing another language along with English would be helpful. This is one of the best travel jobs out there if you're knowledgable about a city already.
Peace Corps
If you can commit, the Peace Corps give awesome benefits and it's like you get paid. It's technically a volunteer position but with things like your necessities paid for, transportation, and possibilities of loan forgiveness you're hardly shelling anything out.
NGO's
Human right's, giving back to the community, and other amazing love for the world type actions comes from NGO's. They appeal to people in all fields, and of course, are needed around the world. Many are paid positions, although you won't be making it rain, the help and love you will be providing will be priceless. Also – it's one the best travel jobs that are selfless.
Doctors Without Borders
An example of an NGO is Doctors Without Borders. Another one of the best travel jobs that are totally selfless. Are you in the medical field or wanting to get into the medical field? This is perfect for those with the knowledge or willingness to absorb the knowledge, of helping others in need across the world with their medical needs. An awesome resume boost for those studying the field!
On a similar note, if you are looking to become a nurse. Check out the worldwide nursing opportunities before settling up at the old folks home down the road. You might end up there quicker than your patients did.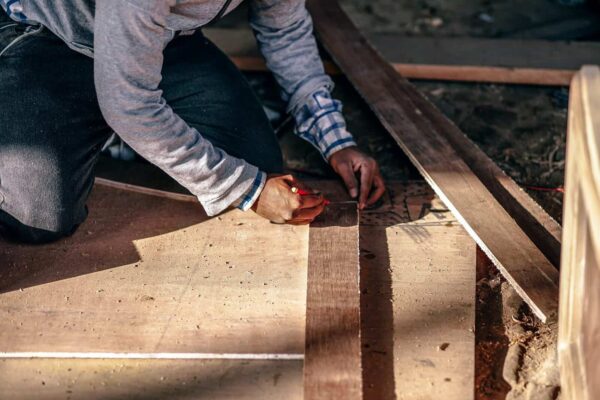 Music and Performance
OK, I don't mean you that has the drum set collecting dust in the corner. You need to be a bit better than decent and depending on where you are, you can certainly find paid gigs around the world. Just go for it! Use your feet, word of mouth or sites like this to help find jobs.
Are you a performer? That can earn you some cash too. These two gigs are all about networking and being good! I've definitely seen and known people to get DJ, flow art, and singing gigs abroad and get PAID for it. It's not something you'll be getting on the spot, but if you're good at connections and networking, you'll get the gig.
Your Current Job
YES! Maybe your current job is the best travel job out there? But maybe your company just hasn't "jumped on board'" with the whole remote working thing. It doesn't hurt to ask – actually, it may, I don't know your bosses! I can't be liable for getting fired.
But if you can, ask if you can perform your job remotley? Many jobs out there literally need a computer and an internet connection and that's it. So why show up to an office every day? In fact, in many cases, it saves the company money if they don't have to power and provide a desk for someone!
Digital Nomad
This is me! I have become a digital nomad… Who what have thought?! I promise I did it by accident. Really I did. However, it's the coolest job ever. The best part is that many jobs can actually be done without being location dependent.
Can you do your job from a computer and a computer only (printers and such things available at internet cafes are not cheating and totally allowed)? Then why not become location INDEPENDENT and get your butt on the road? If you can do your job anywhere, why are you sitting in the same exact place? If that's OK for you, go for it, the rest of you may purchase your plane tickets now. No excuses.
I can do everything from my laptop. Wi-fi is available everywhere. God bless technology. I get to make my office where I want it when I want it!
There are plenty of jobs if you're good with a camera, why not try to become a freelance photographer? Know graphic design? What about data entry? How about working for an online "help desk" answering questions via the internet. The list is growing as each year passes.
If you don't have a job where you can just pick up and move, then consider looking at what jobs you can do that only involve a computer. I already have given some great tips on freelancing jobs you can check out to get you started. It's actually how I got started making money online.
Almost done….
Google is your friend, people. There ARE jobs to travel out there, you just need to find them. How do you think I find out about half the things I know? Yes, I have met some people who have helped lead me to research particular topics, but overall the internet is what helped provide the information I needed. It seems silly to say it, but really, use the darn internet!
Hopefully, some of these tips will encourage you to research where you can find the best travel jobs. Sometimes a position might not be online, so if you have a bit saved up first, just go to your destination and find work once you get there. It will work out.
Just in case you are still unsure of this whole job abroad thing, I have known people to…
Show up in Australia and find work within 48 hours of landing, find a yacht staff job with no hospitality experience and little experience on a boat, find a job teaching within 4 days of landing in Bangkok and turning down a few offers (oh yea, that's me!), moving to another country with nothing lined up and finding work in construction, getting a job at a bar with no bar experience, and much more…
When you get on the road, you learn that so many opportunities are out there, you just have to find it.
Not up for too 'real' of a job? No problem. Why not work a bit for free food, shelter, and other benefits? Or perhaps you can just trade your time for something else, like a house. There are plenty of ways you can travel for practically free without getting too 'real' of a job.
Still, think you're broke and are looking for ways to save money while you are traveling and working abroad? Duh, I got your covered. Here are some budget travel tips that are sure to keep some extra change in your pockets.

It's all up to you my friend. The opportunities are out there… Finding jobs to travel is your new job!
Where will you find a job abroad? What will you be doing? Are you working abroad already? Share your best travel jobs experience with everyone!
---
PIN me! <3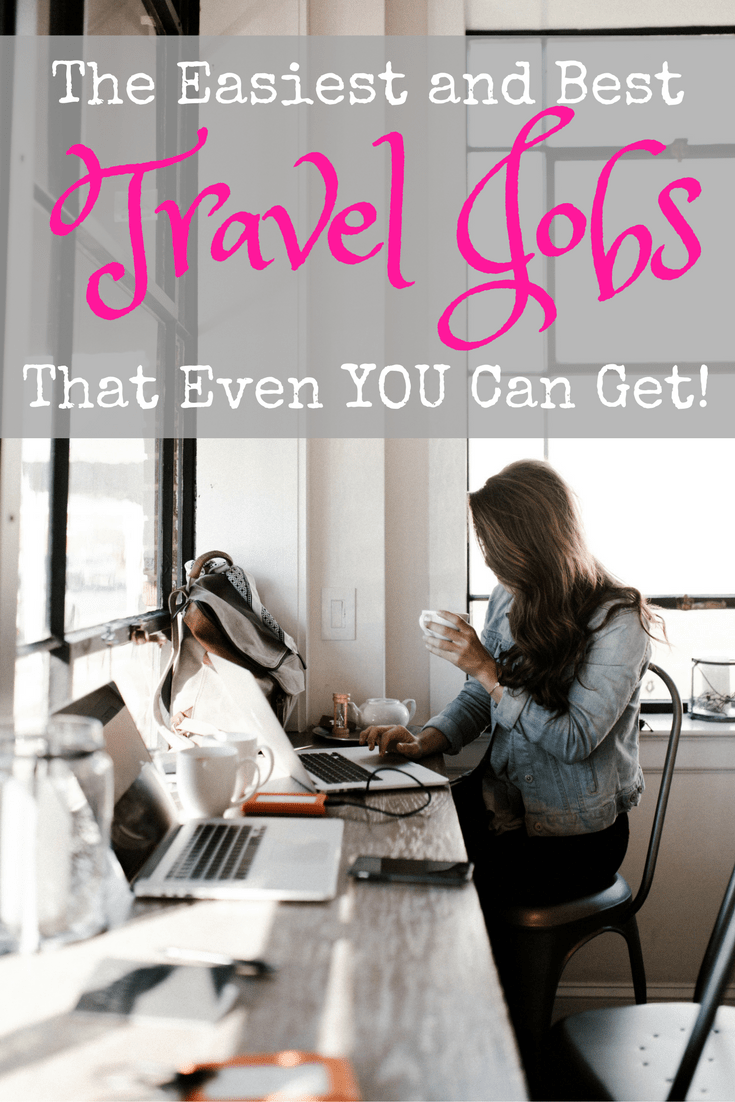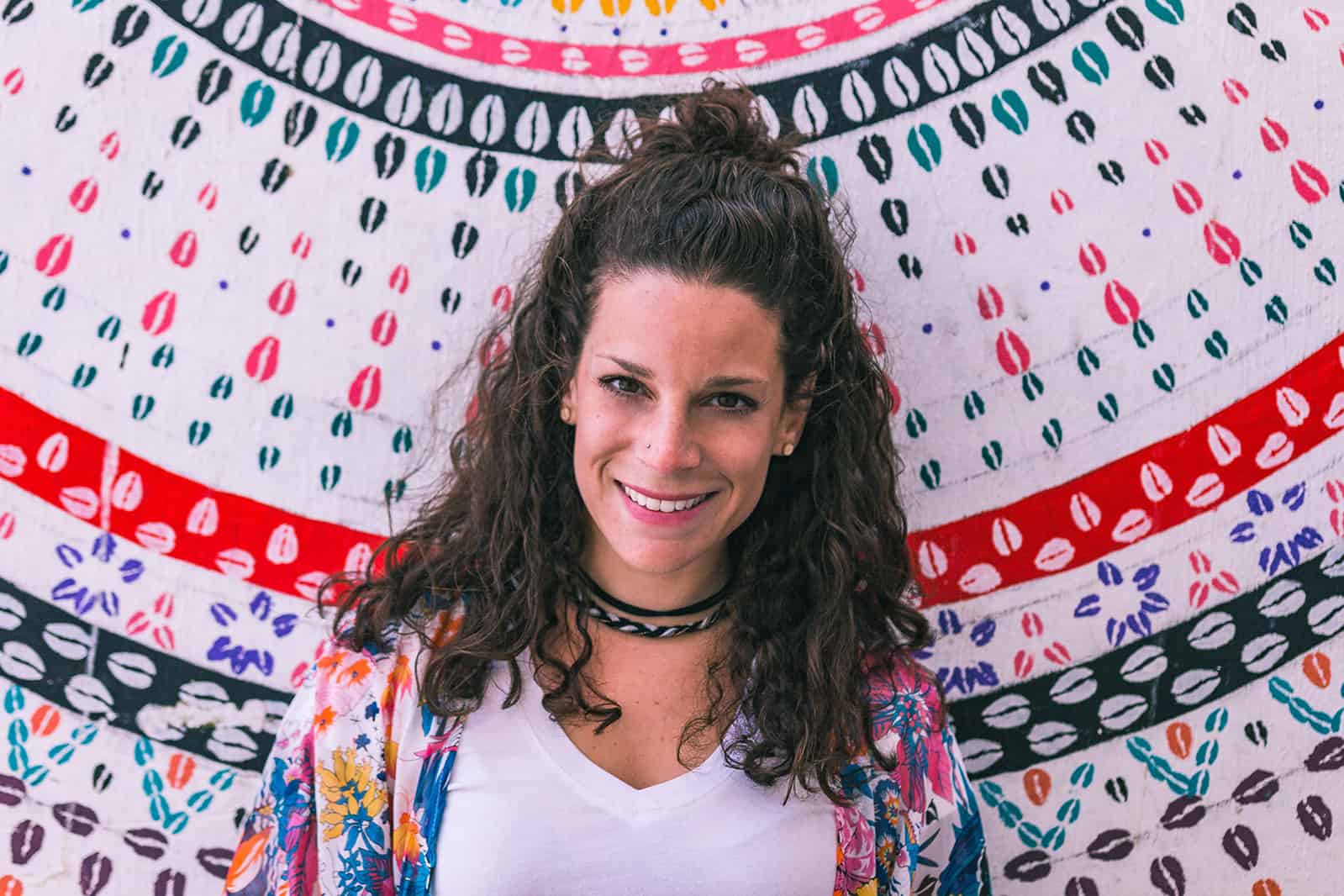 Nina Ragusa is an adventurer, messy bun master, breakfast fan, and full-time travel blogger. She's been abroad since 2011 and blogging on Where in the World is Nina? for nearly as long. Nina helps people like you move around the world while making money. She loves talking about how to work abroad and online to travel longer!