Well, this is awkward. This is my first post about Florida and it's where I'm from!
Whoops! I can't lie, just like most people in the world, it's just not as interesting to travel in your backyard. I was always curious about the rest of the world because everything else is always "just there."
Well, I'm trying to change that mindset and I hope to explore more of my backyard when I visit my friends and family there. So what are the best things to do in Tampa, Florida?
I'm into anything in the outdoors so if you're wanting to sweat a little (get used to it, it's Florida!), get some sand in between your toes, and hop on a boat to get places, then this list is for you!
17 Things to Do Around Tampa, Florida
---
1. Egmont Key
Located at the mouth of Tampa Bay, you'll find stunning Egmont Key State Park, a popular thing to do near Tampa. Not only is the park rich in natural beauty, but it also is full of history.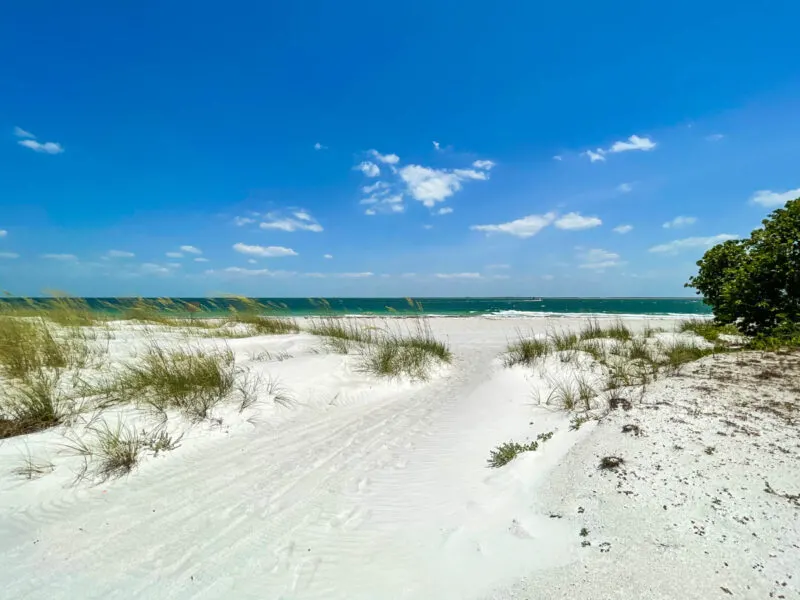 Egmont Key is one of the best places to see nature in this part of Florida, as part of the park is a wildlife refuge, which means humans are unable to enter, however, you should be able to see plenty of birds and other native creatures such as gopher tortoises.
Egmont Key is only accessible by boat, either via a ferry or your own private vessel. Visitors can enjoy fishing, watching the wildlife, picnicking, swimming, taking the trails, or visiting the historic sites. Don't miss some of the secluded beaches away from the mooring area for shelling, relaxing, and exploring.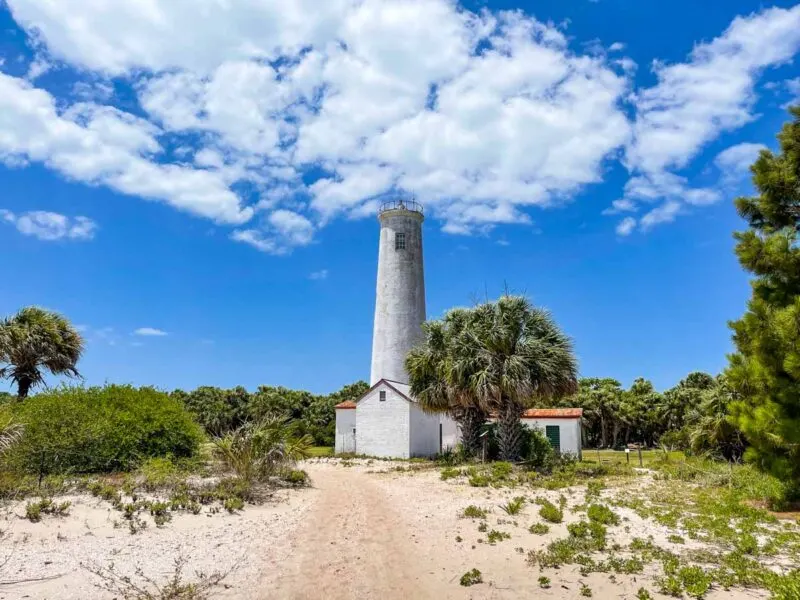 The lighthouse on the island has been in place since 1858, and during the 19th century, the island served as a camp for captured Seminoles and was later occupied by the Union Navy during the Civil War.
As the Spanish-American War threatened, Fort Dade was built on the island in 1898 and remained active until 1923. Parts of these historic sites can still be visited today.
The boat ride is easy and you can roam forts and beaches in a swimsuit for three hours before heading back to Fort De Soto!
RELATED: How to Explore Egmont Key State Park
2. Fort De Soto State Park (A Personal Fav Thing to Do in Tampa!)
Whether you want to kayak around stunning coastlines or relax on the beach, take one of the many nature trails or just absorb the natural beauty of the area, Fort De Soto State Park has you covered when it comes to things to do around Tampa.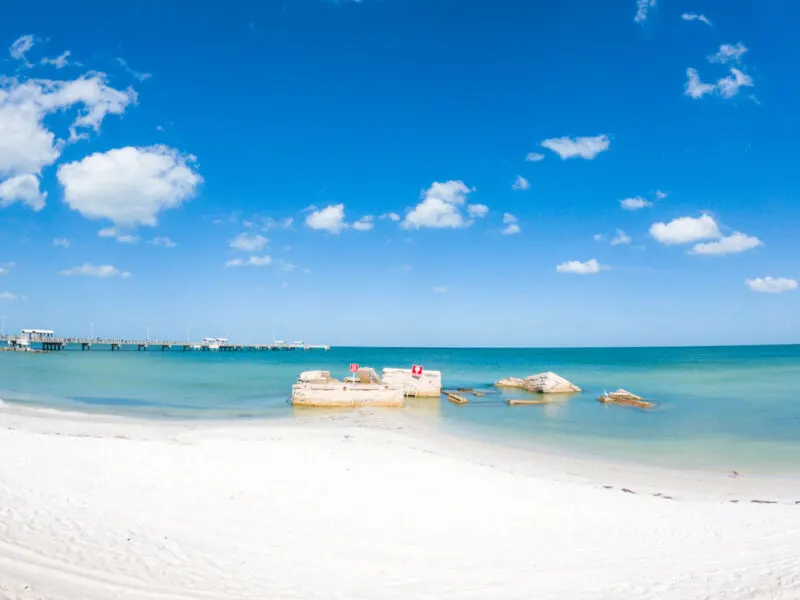 It is quite a large park, covering 1,136 acres, and is made up of 5 interconnected islands that contain mangroves, wetlands, hardwoods, beaches, and palm hammocks.
Fort De Soto Park is home to come of the best beaches in Florida, with white sands stretching right along the coast. If you have a fur baby, I can't recommend the dog beach here enough. It's off-leash and perfect for humans and doggies alike! (I used to take my dog here EVERY weekend!)
There is a 7-mile paved trail that can be used by avid runners and cyclists. An alternative way to see the park is to rent a surrey bike, which you can load up to 8 people on.
If you prefer to be on the water, rent a canoe or kayak and keep your eyes peeled for turtles, graceful wading birds, and maybe even manatees. This serene area is an easy paddling trail through the mangroves, even suitable for beginners.
The history of the island is fascinating, as at the heart lies the park's namesake fort. You are free to explore what is left of the structure and learn a little bit more about what it was used for. If you climb to the top of the fort, you'll get sweeping views of the park and bay beyond.
With 238 camping sites, you would have thought you wouldn't have any trouble securing a spot, but sites get snapped up quickly, so you should be quick if you fancy spending the night.
READ MORE: Your Guide to Exploring Fort De Soto Park in Florida
3. Pass-a-Grille Beach Area (A Popular Thing to Do Around Tampa)
Don't miss out on this treasure of Florida's Gulf Coast. Pass-a-Grille is a cozy little beach town on the southern tip of St Pete Beach and is a lovely spot to spend the day on a day trip from Tampa.
Park your car and waste away the hours walking on the beach, diving in and out of the tiny boutiques, enjoying an ice cream, browsing the outdoor art market, and sipping on a drink on a rooftop bar. It is also a good spot to hitch a ride out to the stunning Shell Key or take a boat out on a fishing trip to see what you could catch.
If you can, try to catch a sunset from the beach—it will take your breath away. My family celebrated occasions, got married, and often had weekend getaways here!
4. Crystal River
Crystal River is one of the best places to see manatees in their natural habitat in Florida. When the temperatures begin to drop in the Gulf of Mexico, the manatees begin to move into the warmer waters of the river. In fact, it is one of the only places where you can swim with manatees in their natural habitat.
The surrounding waters are dotted with natural springs that remain a toasty 72 degrees, so it is a popular swimming spot all year round, great if you are looking for things to do near Tampa in the winter.
Hundred of the gentle giants push their way into the springs and rivers around the town during the colder months, and some even live there year-round.
There are tours that can take you into the water to swim with them, but if you decide to go without a tour, please remember that they are wild animals, so always give them their space.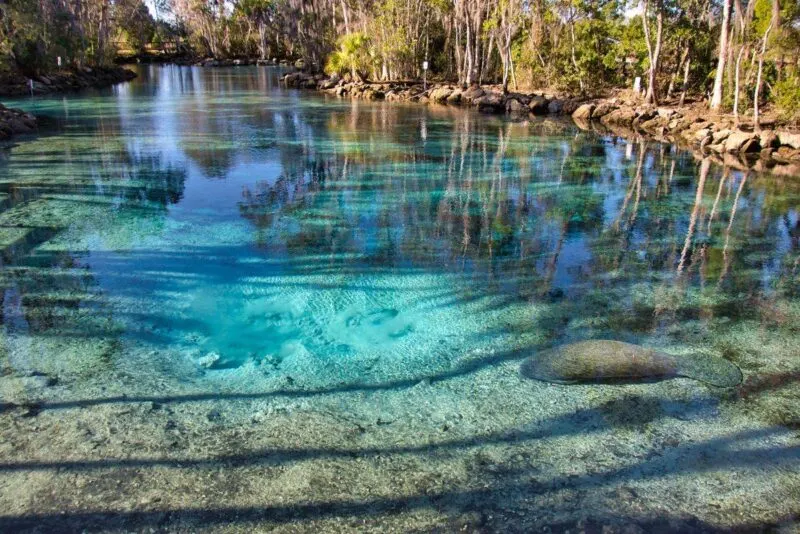 Three Sisters Springs is one of the most famous places that the manatees gather, which are three natural springs that feed into the river. There is a boardwalk that will take you around the springs, or alternatively, they can be explored by kayak or paddleboard, but whichever way to explore, the blue color of the water will take your breath away.
You can also visit the springs by boat or paddle craft, although there are not allowed in the springs during manatee season. One more option is actually swimming in the springs through the clear waters.
Kayaking is a popular activity in the area even when you are not looking for manatees. The stunning Chassahowitzka River is a great spot to have a paddle. At 5 miles long, it is bursting with all sorts of wildlife, such as hundreds of species of birds and fish that literally leap out of the water.
The town of Crystal River itself is a little touristy, but not too much so, and is funky and laid back, with some great seafood, beaches, and plenty of things to do.
RELATED: Kayaking Around Three Sisters Springs in Crystal River, Florida
5. Weeki Wachee (A Family-Friendly Thing to Do Around Tampa)
Weeki Wachee really is a unique place, quite unlike anywhere else you will find in Florida. Although it is a state park, it could also be classed as an attraction due to the strange but very cool mermaid shows that are held here (I still remember the show from when I was a kid!).
Home to the deepest freshwater cave system in the country, it is also an incredible natural wonder, full of protected wildlife. The mermaids perform their own version of 'The Little Mermaid', live in a submerged 400 seat auditorium, with even some musical numbers.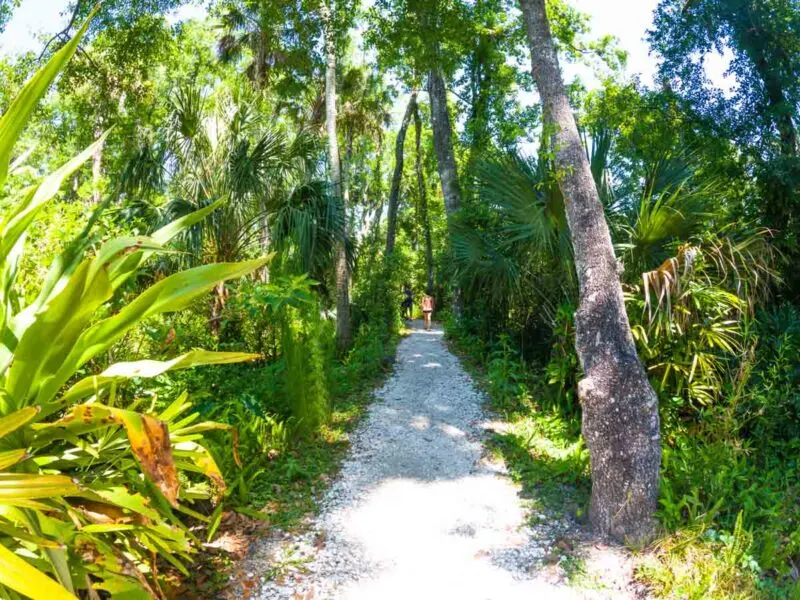 Once you tire of watching the mermaids in the water, you can hop in yourself, with a lush backdrop of vibrant blue waters and green foliage. If you don't want to swim, then a kayak trip is a great way to view this natural playground. Alternatively, hop on a flume ride of kickback and relax on the lazy natural river.
6. Honeymoon Island
Escape your everyday life for a few hours at Honeymoon Island, one of Florida's most scenic state parks and a great option when you are looking for things to do around Tampa.
If it is beaches you are after, the park has you covered, with over 4 miles of stunning sands. After sitting on the beach, why not explore the three-mile trail that runs through one of the last remaining virgin slash pine forests, the ideal place to cool off thanks to the shade offered by the towering trees.
Nature enthusiasts should bring your binoculars, as you have a good chance of spotting some of the native birdlife which includes eagles, osprey, and great horned owls.
Focussing your gaze towards the ground, raccoons, gopher tortoises, and armadillos make their way through the undergrowth. If you want to find out more about the wildlife in the park, pay a visit to the Rotary Centennial Nature Center.
While Honeymoon Island is a destination in itself, it is also an easy access point for Caladesi Island, thanks to the ferry terminal that will take you there.
7. Manatee Springs State Park
Head to Manatee Springs State Park for an adventurous day trip from Tampa. Take a walk on the 800-foot boardwalk, proving that boardwalks are not just for the beach. The walkways make for an easy hiking trail, twisting their way through a scenic cypress forest.
What makes the park even more unique is the fact that it's the home of Florida's breathtaking first-magnitude springs. The spring releases a huge 100 million gallons of water every single day and makes for a great place to cool off after a walk. In fact, people have been using the waters for the past 10,000 years.
As the name suggests, manatees are often sighted in the park, especially during the cooler months, but a huge range of other creatures can be spotted throughout the year.
In addition to the boardwalk, you can enjoy 8.5 miles of nature trails, ride a bike, hop on a boat straight from the boat ramp and just bask in your gloriously unique surroundings.
8. Tarpon Springs Florida (The Greek Thing to Do in Tampa)
Located along the shore of the Gulf of Mexico, Tarpon Springs is a charming town, with its downtown center listed on the National Register of Historic Places. The town lies on the Anclote River, along Florida's Gulf Coast, and is often known as the 'Sponge Capital of the World'.
The Greek immigrants that settled during the early 1900s built a thriving industry selling the natural sponges that were found in the local waters.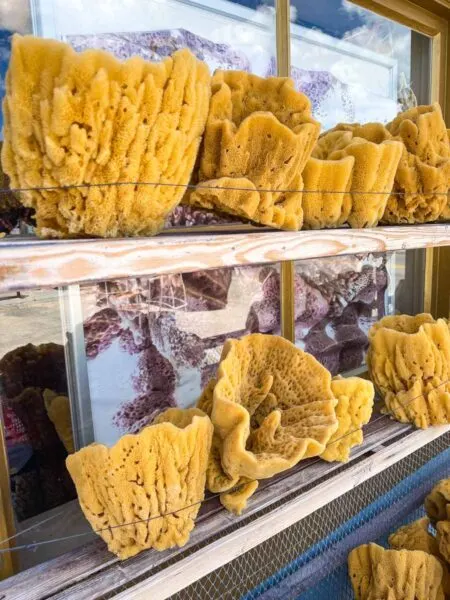 When visiting, you can still expect to see many signs of these Greek immigrants, including narrow streets, whitewashed buildings, Greek culture, and food, you can even still see boats heading out on a sponge diving expedition.
You may even choose to head out on an expedition yourself, on a sponge boat replica, and cruise down the river, watching a diver don his gear and hopping overboard to gather sponges.
Yes the town does have an almost touristy feel to it, but there is something quite special about it, be it the pastry shops serving up delicious Greek treats or the history and culture that can be found around every street corner.
PS – it would be sacrilegious to come here and not get something from Hellas Bakery. I'd do unspeakable things for their baklava…
9. Anna Maria Island
Anna Maria Island offers a 7-mile strip of pure, white sand beaches, an incredible spot for adventuring, or simply admiring the turquoise Gulf of Mexico in front of you and peninsular Florida behind. Kayak with the dolphins, or visit Bean Point Beach, which is tucked away on the north end of the island.
With a true old Florida vibe, it really is a beachy paradise and is often considered one of the most beautiful things to do around Tampa. Try your hand at stand-up paddleboarding, go fishing off the pier, go parasailing on Bradenton Beach and even give horse surfing a go, the options are endless.
Anna Maria Bayfront Park offers stunning, sweeping views out over Tampa bay, with numerous beaches, bars, and restaurants making it the perfect place to sit back and relax. It is a very low-key area, with no huge sky rises, and there is a 35mph speed limit, with sunsets that will take your breath away.
The island has 3 main towns, Bradenton Beach, Holmes, and Anna Maria, each with its own distinct character and charm.
There are no bad beaches on the island, and as the island is not particularly large, for the most part, it is pretty walkable. There are many multi-use paths all over Anna Maria Island, with a popular bike path being the Coquina Bike Path, complete with a scenic view.
10. Hillsborough River
You wouldn't have thought rapids were something that you would come across in Florida, but you'll find them in Hillsborough River State Park. This vibrant park can be found just a few miles away from downtown Tampa making for an easy day trip from Tampa, but you would never know it, with miles of nature trails and plenty of wildlife.
The rapids are one of the biggest draws to the park, at Class II, you can kayak or go canoeing while getting a little bit of an adrenaline rush. I kayaked here before and nearly tipped over when I noticed alligators bathing on the "beaches" along the river!
Take out your bike and ride the 1.6-mile Wetlands Restoration Nature Trail, or alternatively the 2.2-mile park loop. Hikers have four trails to pick from, all of which make up 7.3 miles. Take a walk along the Hillsborough River, through dense forest with a number of interpretive displays along the way.
The park is riddled with history, with Fort Foster the only standing replica of a Second Seminole War Fort in the US. Guided tours are often offered if you have a passion for history.
Camping is also offered at the park, with both RV and tent camping available in 112 sites. There are plenty of amenities, which makes for a comfortable stay, so you can be up bright and early to finish your explorations.
11. Rock Springs Run State Reserve
Filled with natural beauty, Rock Springs Run State Reserve covers nearly 14,000 acres, made up of sand pine scrub, pines and swamps, and miles of river shoreline.
There are 17 miles of trails to enjoy, which makes the park a hiker's dream, or alternatively, you could traverse the park on a bicycle or horseback riding. Cyclists of all levels can find a challenging yet enjoyable ride.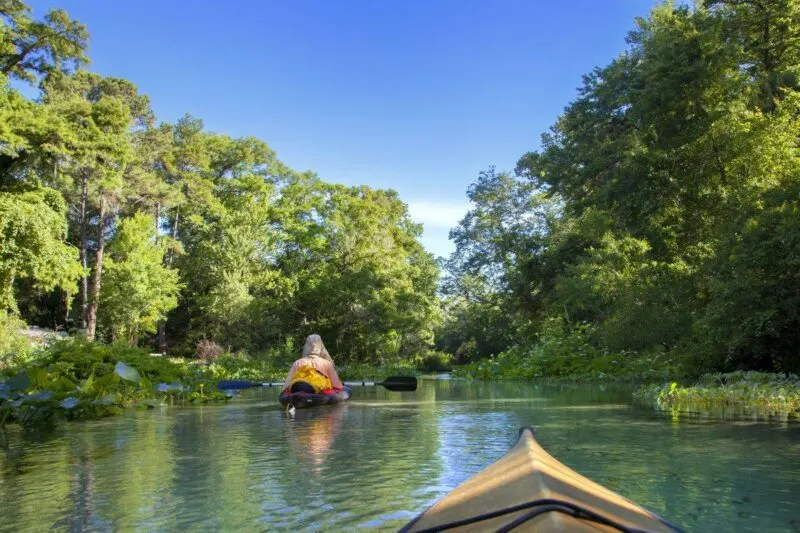 Head into the river for a spot of canoeing or kayaking, with both available to rent nearby. There are camping facilities available, and if you really want to be at one with nature, you could try one of the primitive campsites on Rock Springs Run and Wekiva River, which are accessible by canoe only.
RV and trailer camping is available on a first-come, first-served basis.
PS – Yes, there are some alligators here! I've kayaked a few feet from them before. Ekk!
12. Rainbow Springs State Park
Explore some of Florida's most magical waterways at Rainbow Springs State Park, full of both things to do and areas available for relaxation. Picnic tables and grills are available for visitors to use, and covered picnic pavilions can be booked in advance, perfect for a family gathering and a good thing to do near Tampa.
There are lots of fun activities to enjoy in the park. If you really want to kick back and relax, you should rent an inner tube and take a float down the natural river, admiring the views and enjoying the sun.
If you're up for a bit of a faster pace of life, then give canoeing or kayaking a go. Visitors to the park can launch privately owned canoes or kayaks directly from the headsprings launch area.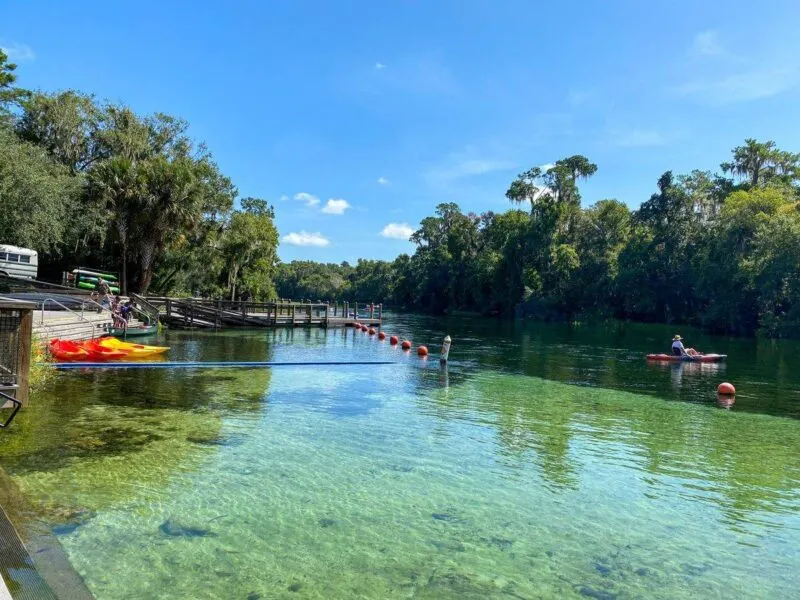 The cool, clear waters here are very inviting, especially since the average water temperature is a pleasant 72 degrees all year round. You can even go snorkeling in the headsprings of the Rainbow River,
Hiking is also a very popular activity, with leisurely strolls through lush gardens, including three impressive, man-made waterfalls and a native plant garden. The nature trail is one of the most widely used trails, winding through the gardens and through the natural oak hammock and sandhill communities.
13. Alafia River State Park
What was once an old mine is now one of Florida's most popular state parks and day trips from Tampa, and that's hardly surprising, with over 40 miles of trails for horse riding, hiking and mountain biking, camping facilities, and water activities.
The park covers 7730 acres of land, which is rich in both history and natural beauty, with the trails some of the most challenging in the state. Be sure your legs are ready for the tough ascents (I mean, this is Florida after all, so it's not that crazy).
One of the most popular hikes is the Alafia State Park Trail, which is a 3.5-mile loop dotted with views of the lake and other natural wonders.
Because of the park's location on olf phosphate mines, it makes for some of the most radical topography in what is otherwise a relatively flat state. Mountain biking trails range from easy to experienced.
The campground is in close proximity to Alafia Lake, which means getting from your campsite to the water is easy. There are solar-heated showers, picnic pavilions, and water and electric hookups, so you feel fully rested ready for another day of adventure.
Bring your binoculars along when you visit the park, as creatures of all shapes and sizes enjoy the park just as much as humans. Tortoises, otters, alligators, wading birds, owls, and even wild pigs have all been sighted. The many creeks and waterways are also teeming with life, with largemouth bass, catfish, bluegill all very common.
Canoeing, kayaking, and paddleboarding can all be enjoyed in the park, in particular the South Prong of the Alafia River. If you want a bit of a challenge, you could try paddling upstream to Lake Hurrah.
14. Silver Springs State Park
The crystal clear waters of one of America's largest springs have drawn in visitors for years. So clear is the water, that one of the best ways to experience the park is via a glass-bottom boat tour, that regularly departs from the park.
This was Florida's first glass-bottom boat tour, starting in 1878 and still continuing today. The park encompasses an area of 4,000 acres and includes not only the springs but also the Silver River itself and the surrounding, scenic sandhill forest.
Beautiful gardens surround the main springs, making it a lovely place to walk. In fact, there are 15 miles of forest trails to enjoy, whether on foot or by bike.
Kayaking is another great way to enjoy the area, as you can paddle right along the five-mile Silver River.
Kayak and canoe rental is available right from the park, and just looking into the water from your boat could reward you with many sightings of tiny fish and other interesting things. You can easily paddle with the current and then get a shuttle back.
If it is history you are interested in, then look no further than the Silver River Museum and Cracker Village. The Cracker buildings were moved here especially to tell the story of Florida's pioneers.
Silver Springs is a beautiful spot to set up camp for the night, with many tree-shaded sites that can be used with both tents and RVs.
15. Lithia Springs Park
Lithia Springs park should be your go-to for a little patch of untouched Florida when looking for things to do near Tampa. The park is known for its natural spring that flows all year round into the Alphia River, releasing around 6.4 million gallons of water every single day.
The 160-acre site is a popular Florida camping site, so after pitching your tent you can go and explore the many wooded trails, river cypress swamps, and the spring itself, the main attraction. The spring is a steady 72 degrees no matter the time of year, meaning it provides swimming experiences all year long.
There are benches, picnic tables, a place to play volleyball, and a number of camping facilities for an easy stay. Most people, however, visit Lithia Springs to swim in the waters. You'll get a wristband for each person swimming, and there are numerous lifeguards on duty.
The only deep part is the part that is over the main vent, however, this is covered with a grate, and there is plenty of little fish to see.
The park also has a number of food vendors and restrooms, so you could easily spend the day at the springs. They also offer kayak rentals and launching.
16. Caladesi Island
Caladesi Island is one of the few untouched islands along the Gulf Coast. Although it is only accessible by boat, it is definitely worth the effort to see the scenic landscapes.
Once on the island, you can choose to have a gentle stroll along the untouched beaches or go for a bit more of an adventurous kayak trip through the mangrove forest located on the Bayside.
If you don't have your own canoe or kayak, they are available for rent directly in the park. If you can pull yourself away from the water for a while, head into the island's interior and investigate the historic Scharrer Homestead, surrounded by tall, old-growth splash pines and oaks.
Boating around the island is one of the most popular activities, and in calm waters, it is possible to anchor offshore, or alternatively, you can use the 108 slip Bayside marina. The floating docks have water and electrical hookups, so you can even stay the night. Both swimming and fishing are allowed in designated areas of the park,
17. Anclote Keys Preserve State Park
Make a day for visiting Anclote Keys Preserve, accessible only by ferry or public boat, to fully enjoy the natural wonders and recreational opportunities that surround you. The park is located 3 miles off the coast of Tarpon Springs, covering 11,773 acres.
If nature watching is your thing, then this park really is for you. It is home to at least 43 species of birds, including the impressive bald eagle, so be sure to bring your binoculars.
Be sure to get a photo of the impressive lighthouse that stands proud at the island's southern end, or enjoy a day of sunbathing and shell hunting on the beautiful beaches. This lighthouse has served as a beacon for ships for many years.
The island really is a perfect slice of nature, meaning there is relatively few provisions available. Make sure you bring all your own water and supplies, but also take them off the island again when you leave.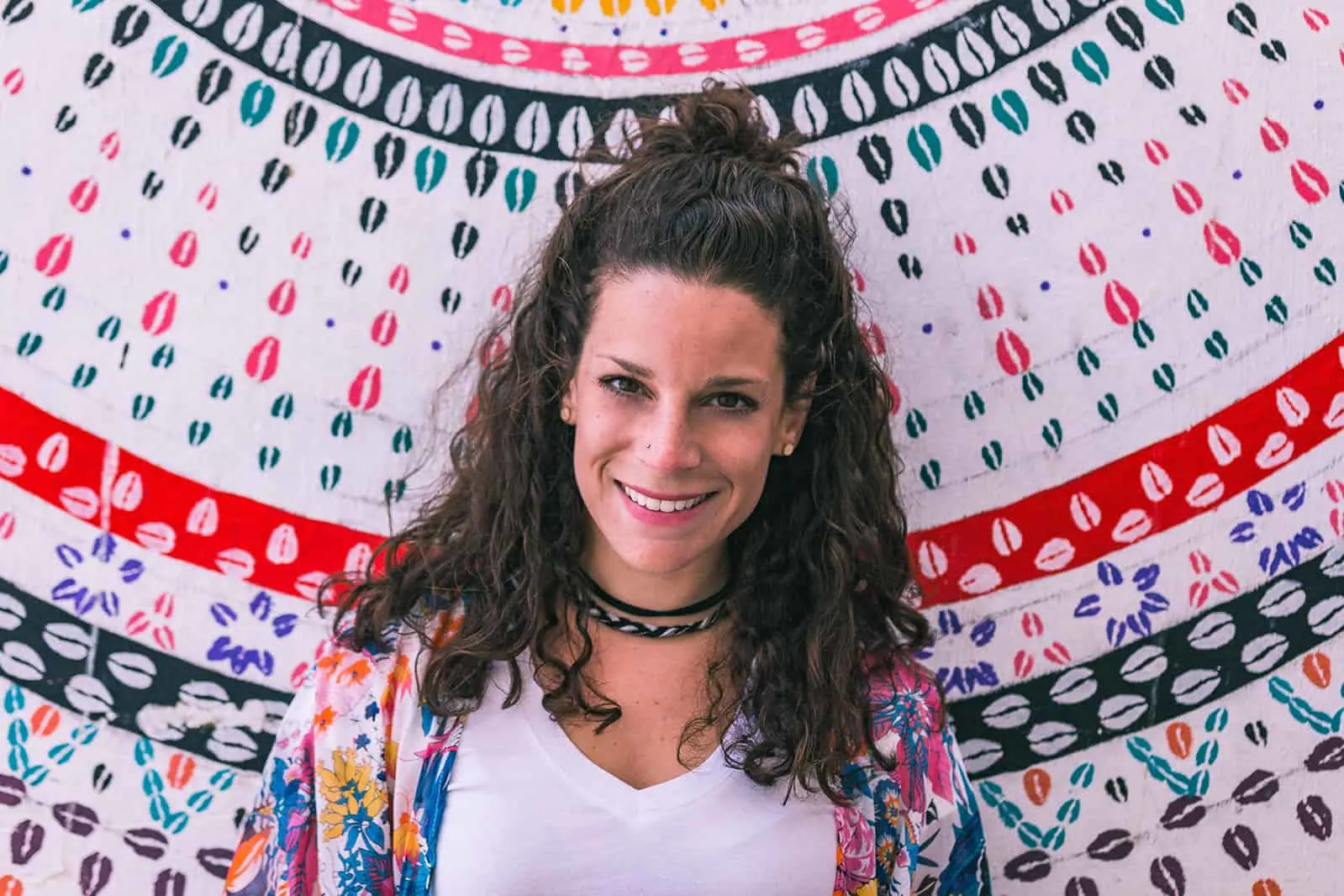 Nina Ragusa is an adventurer, messy bun master, breakfast fan, and full-time travel blogger. She's been abroad since 2011 and blogging on Where in the World is Nina? for nearly as long. Nina helps people like you move around the world while making money. She loves talking about how to work abroad and online to travel longer!