With cool, clear waters, stunning surroundings, and plenty of marine life, it is no wonder that Three Sisters Springs and the surrounding area is a Florida hotspot!
Don your snorkel, head out on a kayak or paddleboard, or hit the boardwalks; there are many ways to explore this beautiful area of Florida.
Three Sisters Springs in Crystal River Florida
---
The Three Sisters Springs area is a breathtaking part of the Crystal River National Wildlife Refuge. It is one of the area's most popular springs, and when you see it with your own eyes, you will know why.
The springs got their name because they are made up of three springs, Pretty Sister, Deep Sister, and Little Sister. We probably don't have to explain how each of them got their names!
There are plenty of ways to see this beautiful stretch of river. You can take to the hiking trails and cycle along the river, but one of the best ways to see the springs is to get up close to the water and go swimming or kayaking at Three Sisters Spring.
Kayaking in Three Sisters Springs
Kayaking is how I explored Three Sisters Springs with my sister and it was honestly way cooler than I thought it would be!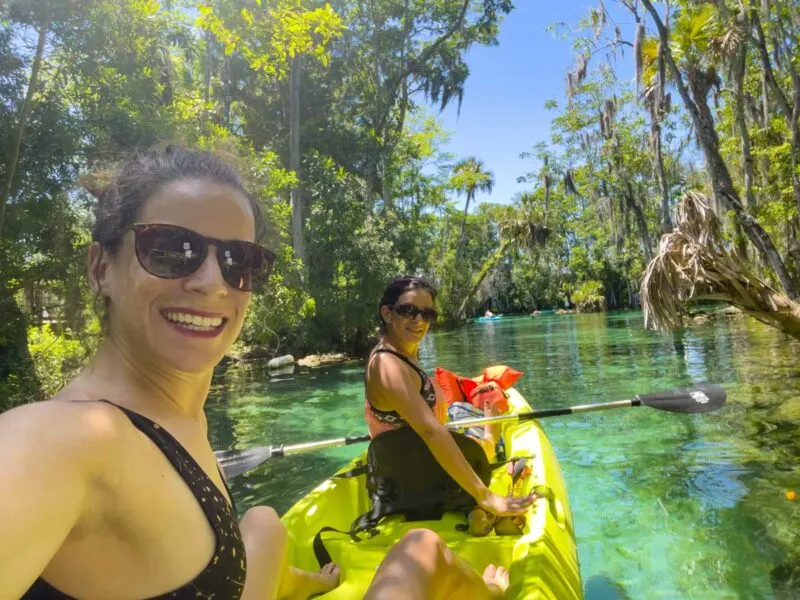 You can only take your kayak into the spring itself between April 1 and November 14, as the area is kept boat free in the winter for the manatees. While manatees are usually the main focus when kayaking at Three Sisters Spring, you will see plenty more wildlife, such as playful dolphins, birds, fish, and turtles.
Manatees can still hang around here, they just aren't here in hoards like they are in other months!
You will have to launch from either Kings Bay Park or Hunter Springs Park and paddle south until you reach the springs on your left. The paddle in the bay and down the river are beautiful on their own, and the springs and wildlife are just an added bonus.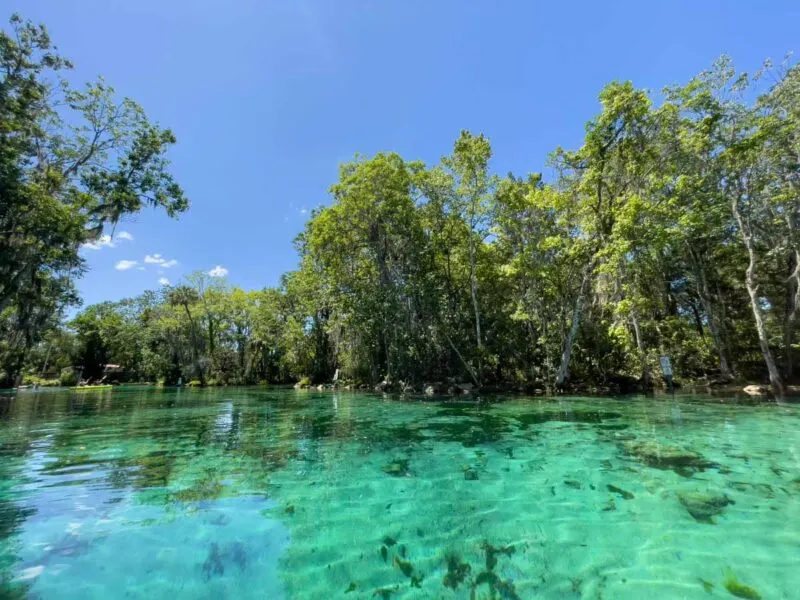 There are a few different rental companies to choose from, such as Hunter Springs Kayaks, which offers various kayak options.
Or book a tour with a clear bottom kayak option, as they allow you to see below you without even getting wet. They allow room for both one and two people. There are also 'normal' kayaks available, with single and tandem options.
Swimming With Manatees
Most visitors to Crystal River visit for one reason only, to swim or kayak with these gentle giants. Every winter, between 500 and 1000 manatees grace the springs, so you would be pretty unlucky if you don't manage to see any. It is the most important natural warm water refuge along Florida's Gulf Coast.
You actually have the opportunity to swim with manatees on a tour, but they need to be treated respectfully, so make sure you learn your Manatee Manners before setting off. They will make you watch a video before heading out to make sure you are safely swimming with them.
Book a well-reviewed tour like this one to swim with them in a safe and respectful way! Do note this is the only area where you can legally swim with manatees in the country!
BEST TOURS: Swim with Manatees | Kayak with Manatees
Kings Bay Park (Kayak Launch Area)
Kings Bay Park is one of the kayak launch areas when kayaking around Three Sisters Springs. Lower your kayak into the water here and paddle your way along the stretch of water until you get to the springs.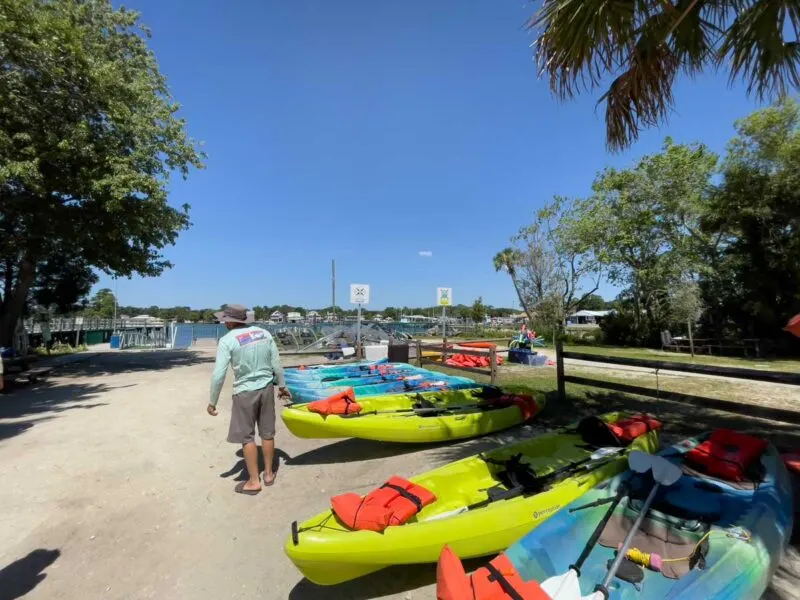 Kings Bay Park is a destination in itself, with a great day-use area and plenty of amenities to use before or after your kayaking trip. There are a couple of pavilions and picnic shelters, a playground for the kids, a fishing dock, a BBQ, and restrooms.
Other Springs Near Three Sisters Springs
The Crystal River area is actually home to many other freshwater springs, which are also worth exploring. Kings Bay alone is fed by over 70 springs, so you won't run out of new coves and waterways to explore.
Hunter Springs is the perfect alternative if you don't want to put in too much effort to reach it! The water is crystal clear, and there is a spring-fed beach to enjoy in addition to swimming in the waters.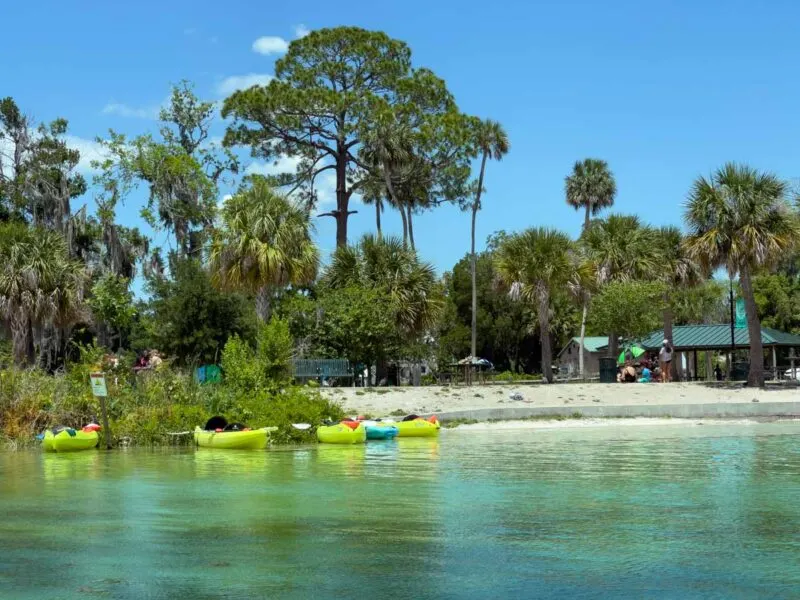 Hunter Springs Park is another popular kayak launch point when heading out into Kings Bay—and the spring is right there! You can simply park here and enjoy a spring without kayaking but hey, where's the fun in that?!
Jurassic Spring is another must-visit and is a popular choice to visit after Three Sisters. It is a hidden gem in a small cove, with manatees found here in the winter months.
There's also another secret spot called Little Hidden Spring which you can kayak to as well and is a nice little cove that not many people check out.
You could find spring after spring in the area but you'd be kayaking for quite a while! My sister and I went out for three hours and these are the springs we went to and hung out at!
Best Time to Go to Three Sisters Springs
You can kayak pretty much all year round and still witness Florida in all its beauty. However, if seeing the manatees is on your bucket list, your best chances are to visit between November 15th and March 31st.
This is one of the best places in the US to see gentle giants in the wild. During the cold weather, it is a warm water refuge for them, and for this reason, it is federally protected.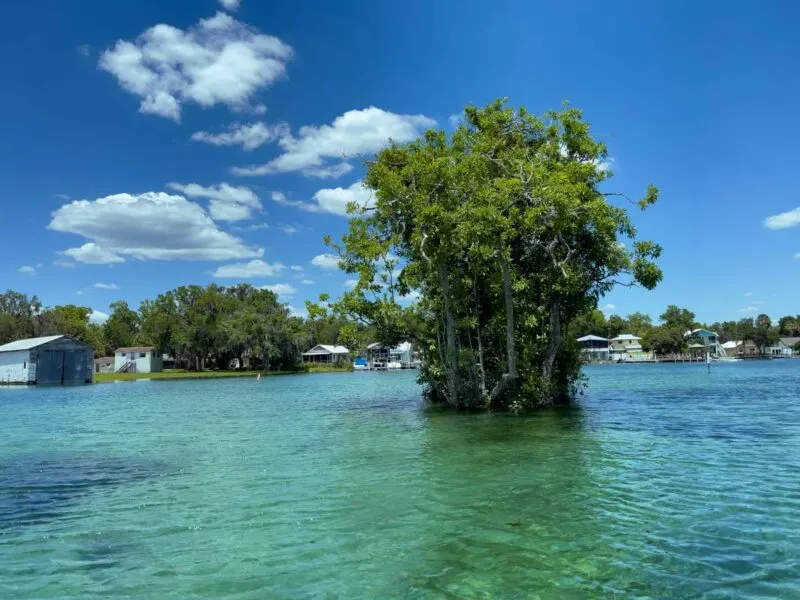 Don't worry; there are a few roped-off areas where the manatees are free to chill without being bothered by us pesky humans.
If you want to be able to kayak through Three Sisters Springs, then the summer months are the better option, as the waters are open for paddle craft.
There is also a boardwalk along the waterway to explore, which is a great place to spot birds and other wildlife. It's also another option if swimming and kayaking at Three Sister Springs isn't your thing.
No matter when you come, it's going to be gorgeous! You're also likely to see manatees either way but sometimes they are swimming about in the deeper areas and not in the obvious areas where the water is mega clear and blue where you can really see them.
I went during "kayak season" and I still got to see manatees swimming! So come down to Three Sisters Spring—anytime!
BEST TOURS: Swim with Manatees | Kayak with Manatees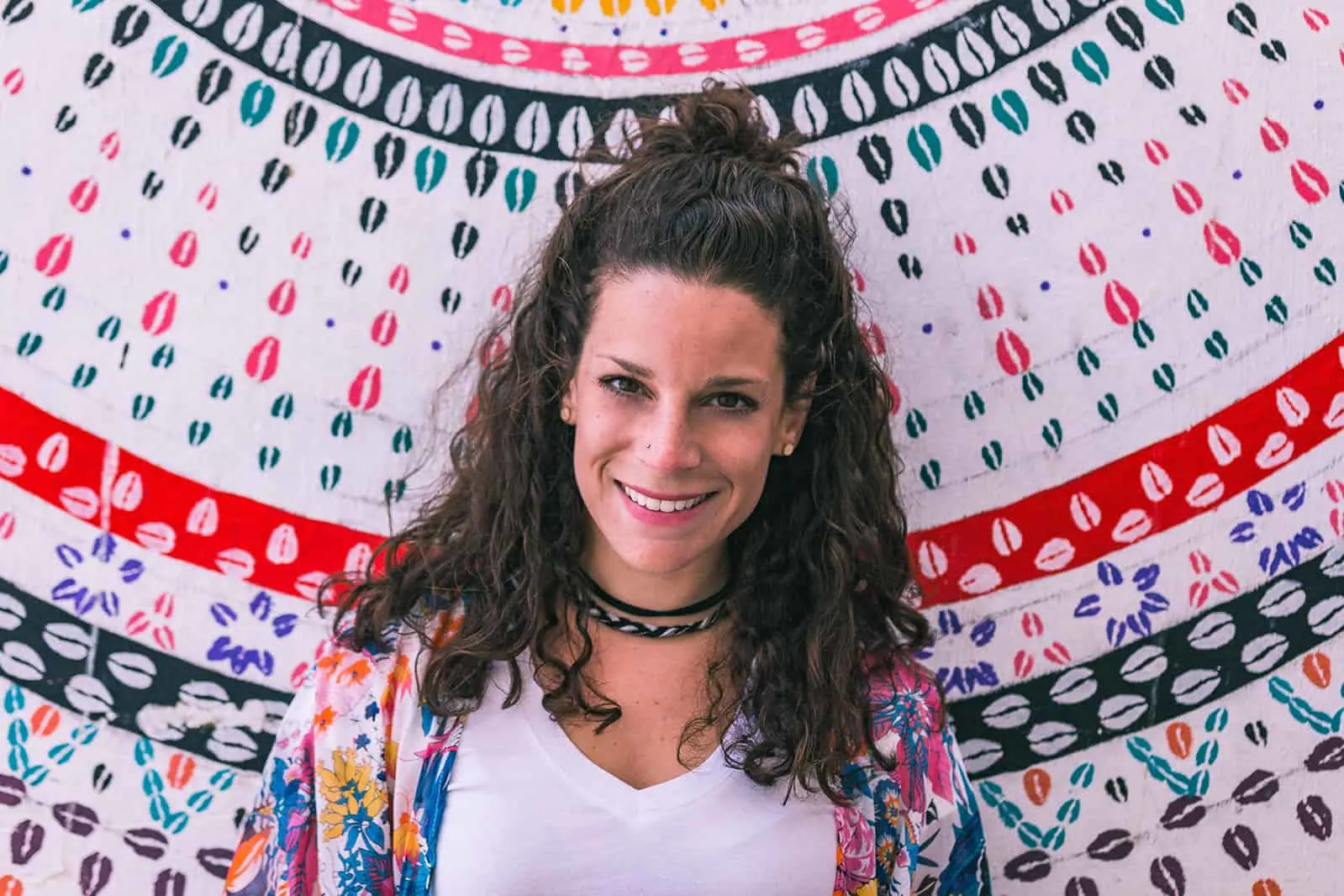 Nina Ragusa is an adventurer, messy bun master, breakfast fan, and full-time travel blogger. She's been abroad since 2011 and blogging on Where in the World is Nina? for nearly as long. Nina helps people like you move around the world while making money. She loves talking about how to work abroad and online to travel longer!