I love spending money!
I don't care how much things cost!
I'll make it rain dolla dolla bills yooo!
…Said, no sober person. Ever. Unless your name is Snoop Dog or something.
When you're traversing the globe for a few days, a few months, or even living and working abroad – There's one thing that's a constant in your thoughts.
How can I save money and not spend as much on this trip?
Nobody wants to spend more money than they need to on anything, however, it's even more so when you're traveling. Things are more expensive! We're not talking about adding guacamole on your Chipotle burrito, people! We're talking about avoiding having to shell out extra cash for already pricey flights, getting scammed out of a day's worth of spending money in two minutes, and choosing between two hours or two days worth of transit from point A to point B!
Also – Helllooo, this is supposed to be fun. Spending more and losing out on money is never fun. Especially if you're in a foreign country and realize your bank account is spitting out dust instead of cash. Oops.
Well, get armed with some knowledge, my friends. Don't be an epic financial failure on your travels. Let me help you.
Travel Smart: How to Save Money by Avoiding Common Travel Mistakes
---
We all make mistakes. I've made ALL of these mistakes numerous times. These tips are literally for anyone out there whether you're traveling for two weeks or two years.
Travel Smart: Don't be an Experience Pusher
I cringe when I hear people trying to go to Thailand, Cambodia, Laos, Malaysia and Vietnam all in one month. Or when newbie nomads try visiting a new country every two weeks. Like, it's way too much. Just stop.
I know, it's so tempting. I've been there and I've gone broke, so trust me when I say less is more. If it's NOT your goal to spend everything you have in your bank account in the quickest time possible then – It's a massive travel mistake in my opinion…
I get it -You want a taste of everything! I really truly get it. But I URGE you to reconsider. You will get SO much more for your money if you just stay put in a place for longer.
When you're hopping from place to place so much, even within a country, you're shelling out way more on transportation and it adds up FAST! Try to take it a bit slower. You'll also appreciate the country way more.
Think about it – If you go to France and see only the Effiel Tower and the Louvre have you really seen France? Even taking a whole week there wouldn't grant you "the right" to claim that you've seen the country but at least a week seems like you tried to. 1.5 days? Ek. It's like you weren't even that into France. it's like you had a one night stand with it and then totally ghosted. Brutal, dude. Even worse? You went broke in the process.
It's tempting to cram your travels with everything you can but you're busting your budget! Oh, and spending about 40% of your time on planes, trains, and automobiles! So you're not even seeing THAT much unless you have a thing for modes of transportation.
Of course, I'm not hating people who travel like this, you do whatever you want, but I promise you, this way of travel is the best way to spend way more cash than needed.
Travel Smart: Don't Do All The Things
This is kind of a piggybacking off the last one but cramming every attraction into your small amount of time isn't helping your budget either. It's like having the angel and the devil on your shoulders only it's your heart and your wallet. One is telling you to go, the other is laughing in your face considering you have a couple of Euros, Baht or Shekels left.
Don't think you need to do everything to the point that you're shelling out cash every day to do EVERYTHING. Choose your top favorites and enjoy them for what they are. Also be aware that if you have expectations to do literally everything and it doesn't work out, you will be disappointed. Make your schedule a bit more chill and if you have the cash and time, then you can spend extra and add some other things in.
And yeah, you guessed it. This is how you save money! By NOT doing ALL of the things. Especially the expensive ones. A helicopter ride over New York city isn't a must to see the city. How about take the free ferry ride over to Staten Island and get a view of the skyline that way?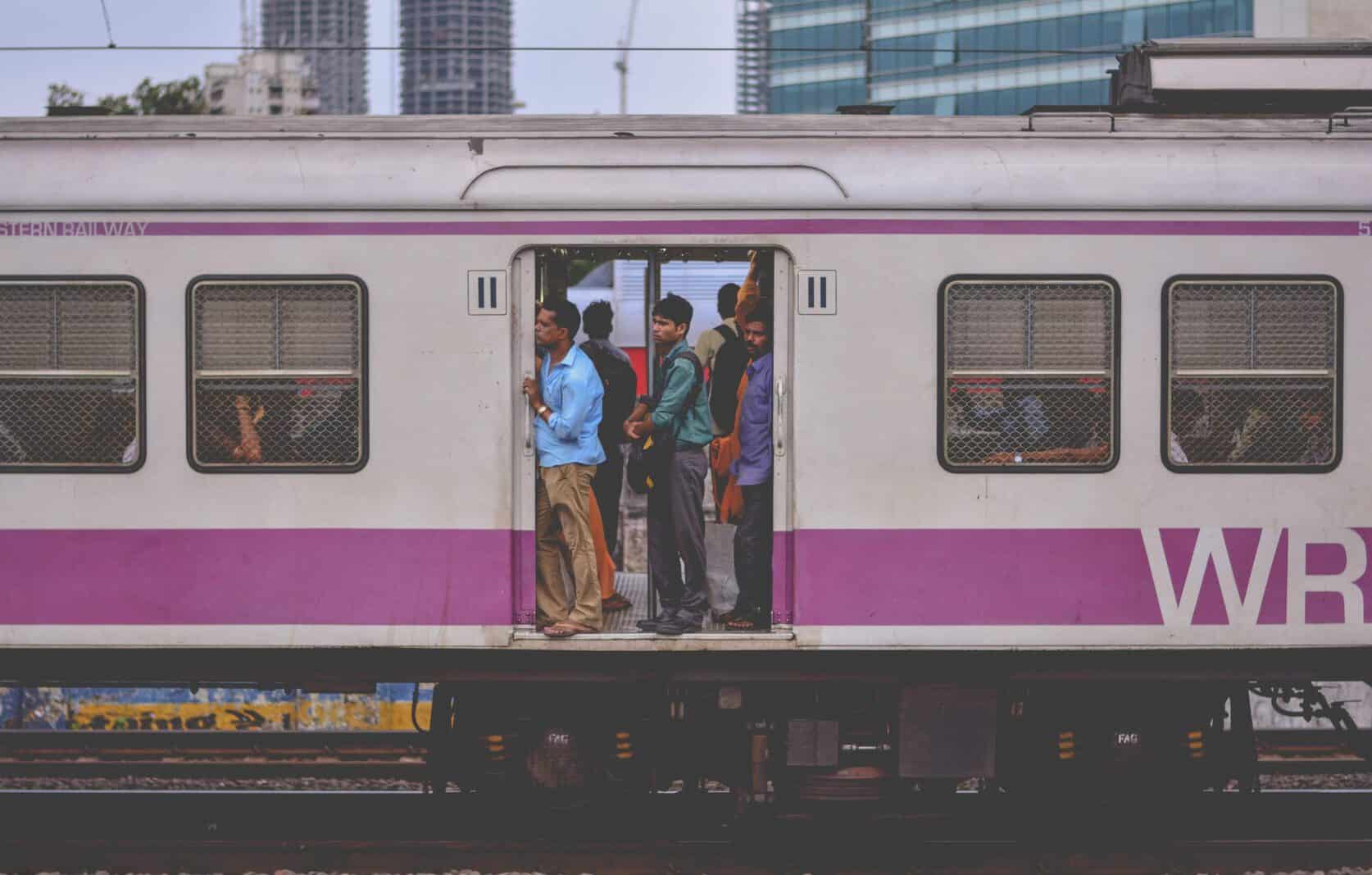 Travel Smart: Go The Local Way (most of the time)
This one is hard. When you're low on time, you want to get places quicker but the quicker option is often the more expensive option. You'll have to pick your battles.
However, this can work the other way too! You need to do some homework (HINT: next point! Pay attention!) Is the pricier way of getting places actually better? Sometimes savings $2 just isn't worth it! Take the more expensive route. You'll have to research this as it depends on the country and city you're going to but here's an example…
Depending on airline sales, you can get a flight from Bangkok to Kuala Lumpur for a STEAL. Maybe $30. A bus ride? Maybe $20 or so. But the bus rides would be spread over nearly two days (with a change over) while the flight would take a little over two hours!
Save the $10 or spend it? I think you'd know which to choose! It's not all about how to save money but making the best choices for you AND your wallet.
BUT if you're low on cash and looking to spend less, the local way is almost always going to be cheaper, you'll just have to use your best judgement, this is one of the points on this list where spending a few extra bucks might be OK because ain't nobody got time for a two-day bus ride… Unless you're that poor which I have been before. I made that two-day trek. It sucked but eh… I wasn't in a rush either and it was a last minute decision. Oh, the luxuries of nomad travel, right?!
Travel Smart: Don't Forget Your Homework
Homework! Lots and lots of homework! Yes, I know you thought you were done after you graduated school, but no, my friend, even travel requires tons of homework. Unless you're Money Baggs McGee over there and don't mind balling out.
Homework = money saved. Why do you think there are travel experts out there? Travel takes work and lots of it. If you're going to a 5-star luxury resort and spending your week there with their all-inclusive everything packages, then there's no need to be reading this post. You're sorted.
But if you're traversing numerous countries and cities on your own accord, you need to research and see what's up. The less homework you do, the less you save. Why?
Becuase each country has their own popular scams, every country has their own little secrets and tips that help you save money or time (which is money), and every smart traveler knows they have to look up a few key things before they jet off.
Now be a good student and learn how to save money by doing your homework and avoiding common travel mistakes…
Know the popular scams.
Research the place you want to go to if it's not THAT popular or the lines are gray in terms of price. You should have at least a guesstimate of what your budget should be. What do things cost, how to get there…etc. A good example of this is The Great Wall of China. If you don't plan on doing a tour, you'll need to look up how much it is to get there, how to get to the sections you want, accommodation etc… Especially when you're on the 72-hour visa and time if of the essence! Good I have a guide for The Great Wall for you already and how I saved money going when I did and how I had NOBODY in my pictures. Yep, you're welcome. I did the homework for you.
How to get out of the airport. This one is so easily forgotten! Don't land and already be lost. What's the cheapest way to get out of the airport? This is a popular place for tourists to get scammed. Don't be one of them!
Know your notes. Study the currency before leaving or when you get to your hotel immediately. A 1000 note can look very similar to a 10000 note! Especially when you're jetlagged and taking in the craziness around you.
Visa rules and rules for flying in and out. Are there departure taxes you should be prepared for? Will you get fined, like I did, if you get caught without and outbound flight?
Each country has their own homework to do. Get a head start before leaving and you should be good.
RELATED: 11 Ways to Get Free Accommodation While Traveling The World!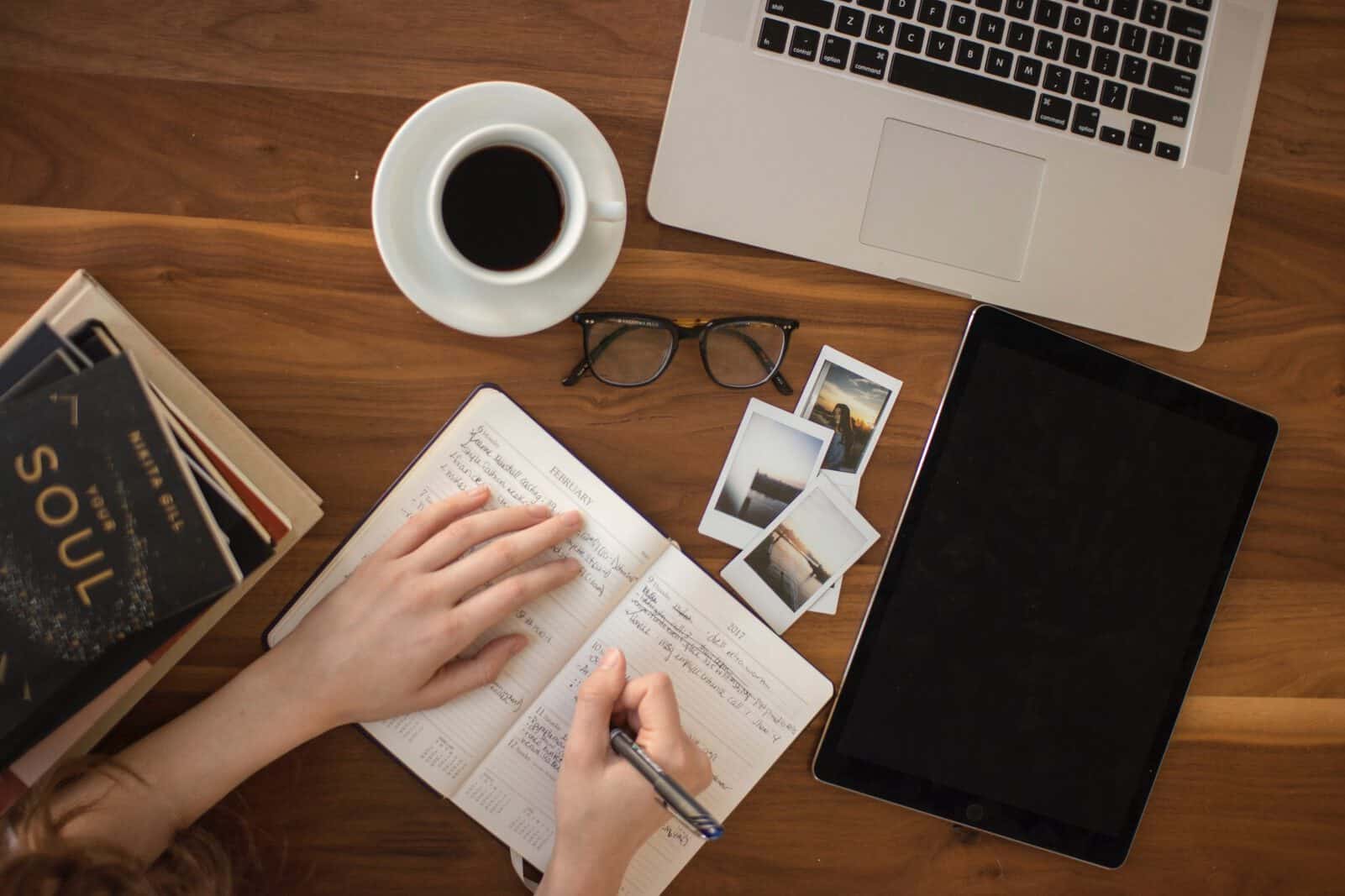 Travel Smart: Don't Forget About Your CHOICES!
Choices, choices, choices, my friends! You have tons of them, don't forget that! A resort or pricey hotel isn't always the best option for a fancy place to stay. An Airbnb can sometimes be WAY nicer for a lot less. Think you have to stay in a dorm to save cash as a solo traveler? Nope. Airbnb can be cheaper and give you more value, and still have that common area to schmooze with others.
Also, if you're not a social person, look at regular hotels! I usually find a room for about the same price as a hostel bed (in some countries) so why would I want to share a room with a bunch of farters, snorers, and rude drunks? I'm not a fan of dorms, but that's just me.
Think you need to eat out every night? That gets super pricey and your wallet will soon be starving. And if your wallet is starved, that mean you will be too! If you have a kitchen as an option (hello, Airbnb! can you tell I'm a huge fan?) then try cooking. I'm not asking you to be Mario Batali or anything, just make some simple stuff! You also don't need to skip on all the local foodie options either!
This is what I usually do:
I always cook my own breakfasts. It's always the same shit every morning, eggs, toast, fruit, maybe oatmeal, whatever – a combo of those items are what I eat for breakfast, so I'm not paying someone to fry eggs for me and toast my bread. I can do that for less than $1-2 anywhere in the world, I even did it for that price in spendy Denmark!
I also have snacks on hand. Late night munchies? Want to take something to go to hold you over until dinner? You can buy those at the grocery store for so much less. Then I can experience the local food for either lunch or dinner, depending on my activities for the day.
Also, if the country you're in offers street food – DO IT. Don't chicken out and miss on the BEST and CHEAPEST food. I promise you it's OK. If you're scared of getting sick, don't be. It can happen anywhere. Read my market food post on my key tips to eating street food.
Travel Smart: Don't Forget About VALUE
Just because something is cheap doesn't always mean it's the best choice. What value does it bring to you? Why live in a messy gross hostel with minimal security for the same price as a simple but nice bungalow that you have all to yourself and you're the only one with a key? If you shop around a bit you can find something that matched your price point AND is good value. It will take some extra homework but it's well worth it.
And food. The cheapest food you can find can be great on your pocket but come on! Don't live on Ramen noodles every day just to save a couple of bucks. Find the cheapest local fare that's also not made of cardboard noodles and a bag of chemicals spices. Also, you may have to visit the pharmacist or the doctor if you go way too cheap and that's not free… Or even worse practically live on the toilet for a few days. Ekk…
Don't get sick and sacrifice your health for the sake of saving $.50. Find out the cheap but GOOD places to eat and to stay so you can save your sanity, be healthy, and protect your stuff. Saving money doesn't mean you have to sacrifice value. Spend more money on this area of your travels.
Travel Smart: Don't Be Shy
Why are you hiding in the corner? You could be making friends AND saving money.
What do friends and money have to do with each other? A lot! When you're solo or even a duo, make some friends! OK, make friends no matter because it's fun, but also because friends mean benefits!
No… Not those. Although…
I digress, the more people the more you save because more often than not the price goes down when there are more people. Taxi? Hotel room? Activity for the day? All of those things cost less when there are more people. So start making friends… For the sake of your wallet!
Besides a travel mistake to avoid, you're being no fun. Make friends!
Travel Smart: Choose the Right Months to Travel
Going away for the holidays is nice but that's an expensive time to go! Going during high season to a certain destination is also going to cost you much more. So… If you can swing it, go during off season or better yet, shoulder season! The only downside is sometimes weather can be a bit more unpredictable. Do your homework! Remember? We spoke about this!
Let's take the Caribbean Islands for example. If you're wanting to bask in the sun for the next couple of weeks, perhaps booking a holiday at the height of hurricane season would totally dismantle your plans to get bronzed.
However, if you did your homework, you would learn that certain islands rarely get hit by hurricanes like Granada, Barbados, Trinidad, and Tobago. Shoulder season in the Caribbean is late spring to fall which means the favorable weather is still around, you get discounted rates, and your plans to make your friends jealous with your Caribbean tanned body can still totally happen.
YAY! You and your wallet win!
Travel Smart: Don't be stubborn AF
Flexibility is KEY, people! Don't be stubborn and make this travel mistake. I totally understand you only get a certain amount of time to travel, I get that you may want to see the Cherry blossom festival in Japan and if you don't get it you're going to cry, and if you get even one freaking cloud in your photo while visiting Thailand, your entire year will crumble into a million pieces.
BUT maybe if you were slightly more flexible you could save some cash! I'm not talking you into doing backbends and Olympic gymnast type stuff or anything, just slightly flexible, enough to do a somersault…
Are you willing to do a somersault to save a few hundred bucks? Awesome. Get just a bit more flexible with everything. Flight dates, the season you're traveling in (what we discussed above), and possibly even the places you visit, especially if your dates are not flexible.
There is a way to be flexible with many aspects of your travels and anytime you're OK with doing a somersault here and there, you're going to save some cash. I guarantee it.
Don't forget:
You can easily get discounts at hotels, Airbnb (FREE $20 at this link if you're new), and other accommodation types when you book more than a week! Again, saving you some cash.
Not getting on a mode of transportation saves you! Where can you cut back? AKA where can you where you can stay put and have plenty of things to explore right there?
Walk! Get to know the city and duh, it's free.
Stay longer and being social increase your chances of meeting locals. Locals know the cheap places and where to get a deal. Also, remember? New friends can mean you're saving cash on others things like hotel, taxi, activities.
Flexibility is a HUGE money saver, especially on getting those cheaper flights.
Travel insurance! Ain't nobody want to pay a FULL hospital bill out of pocket. The most trusted and popular travel insurance is World Nomads and Safety Wing, I have the latter.
OK so now you're a total bad ass and know how to save money because you're not falling for those common travel mistakes that totally slash into your wallet! Woop Woop! What a good student you were, you get an A+ and a holiday or live abroad experience that doesn't cost you twice a much as it was about to before you read this.
What other questions do you have about travlling smart, how to save money and common travel mistakes?

Do you think I left out a common travel mistake? What is it? Comment below!
---
---
Read more because you're an overachiever
Are your flights looking crazy expensive? Try out my guide for cheap flights to everywhere. You'll find a deal! Promise.
I also have some flight hacks that DON'T involve mastering 100 credit cards.
And this massive list of budget tips should help you save even more!
---
---
Pinterest lover? Yay! How about Pinning these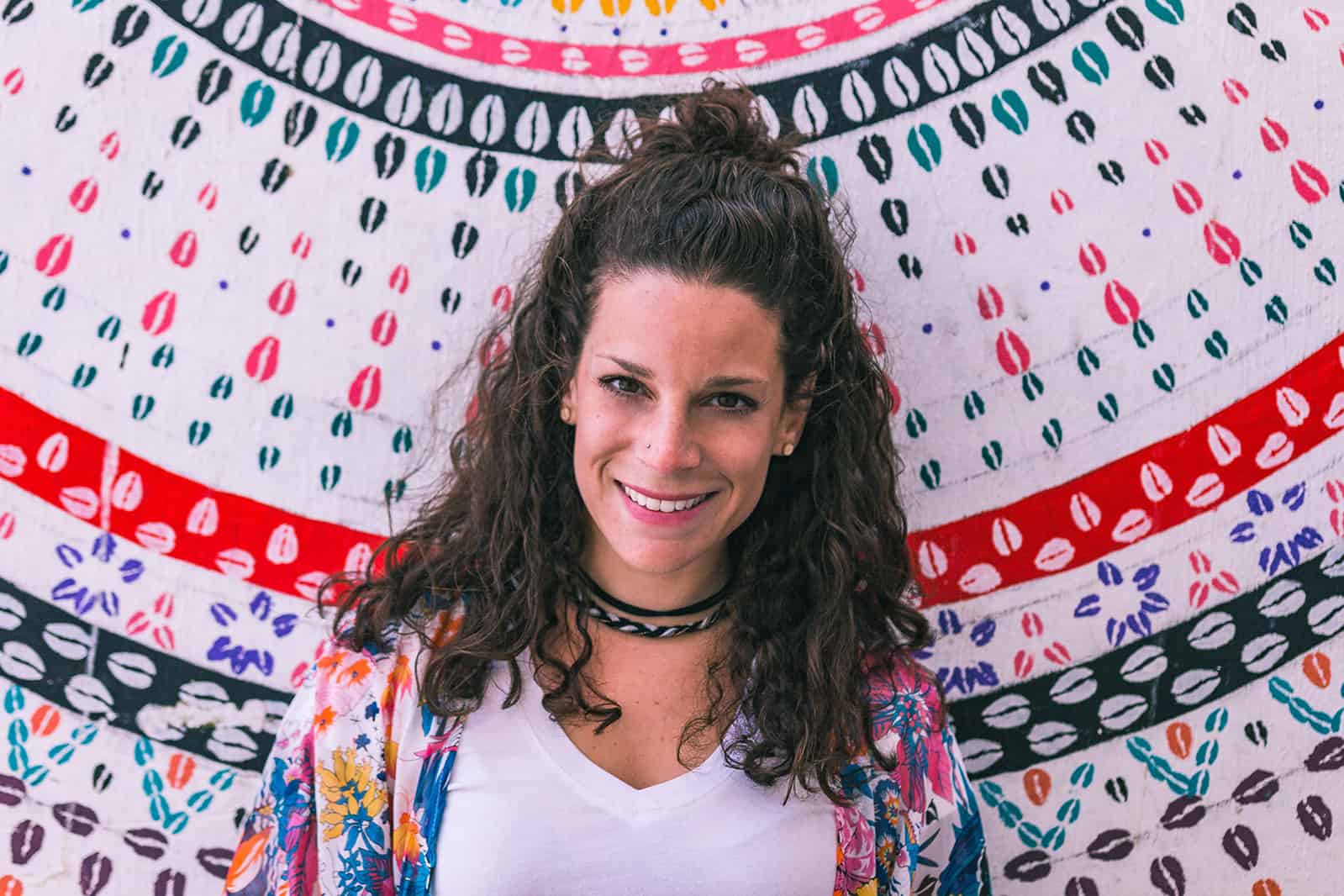 Nina Ragusa is an adventurer, messy bun master, breakfast fan, and full-time travel blogger. She's been abroad since 2011 and blogging on Where in the World is Nina? for nearly as long. Nina helps people like you move around the world while making money. She loves talking about how to work abroad and online to travel longer!