Visas are one of those pesky things you need to worry about when traveling. Luckily not every country you visit will require you to get one.
If you happen to have China on the list of places to go but don't want to deal with getting a visa, they allow three-day jaunts visa-free for some visitors.
Check out this quick rundown to see if you can swing by China on a long layover!
How To Go Visa-Free To China
---
List Of Countries That Are Allowed To Get In Visa-free To China
Austria, Belgium, Czech Republic, Denmark, Estonia, Finland, France, Germany, Greece, Hungary, Iceland, Italy, Latvia, Lithuania, Luxembourg, Malta, Netherlands, Poland, Portugal, Slovakia, Slovenia, Spain, Sweden, Switzerland, Russia, the United Kingdom, Ireland, Cyprus, Bulgaria, Romania, Ukraine, Serbia , Croatia, Bosnia and Herzegovina, Montenegro, Macedonia, Albania, the United States, Canada, Brazil, Mexico, Argentina, Chile, Australia, New Zealand, South Korea, Japan, Singapore, Brunei, the United Arab Emirates, Qatar
This Is A List Of Cities That You Can Visit And Enjoy Visa-free To China
Beijing, Shanghai, Guangzhou, Chengdu, Chongqing, Harbin, Shenyang, Dalian, Xian, Guilin, Kunming, Wuhan, Xiamen, Tianjin, Nanjing, Qingdao, Changsha, and Hangzhou.
RELATED: A Night of Seoul: A Long Layover in Seoul, South Korea
Where Can You Go While Enjoying Your 72-hour Visa-free Entry To China?
It depends on what city you're in. Some allow for you to explore the whole province which some want you to stay in the administrative area of the city.
What Do You Need To Take Advantage Of This Opportunity?
A passport.You wouldn't make it very far without one!
Your butt on an onward flight out of the country 72 hours or less after arrival.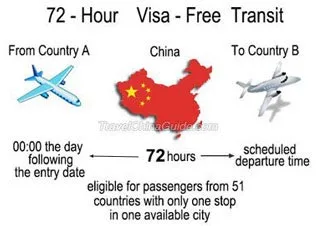 Restrictions
Of course, double check you are from a country that is allowed to get a visa-free entry to China. Also, make sure the airport you fly into is on the list as mentioned above. If you fly into one not on the list you'd get a quick tour of the airport and that's it!
In some cases, you'll actually get more than 72 hours. Your 72 hours start at 00:00 the day following your arrival for most of the airports that allow this visa. But that's weird and confusing, so I'd suggest just making sure you're not there when the 72 hours hit!
You will need to leave out of the same airport you arrived in. The only exceptions at this time are Shanghai, Zhejiang, Jiangsu, and Guandong airports.
You are only allowed to use flights. So for example, you can't fly into China and then leave by bus.
The Process For Visa-free To China
Super easy! Just fill out your arrival/departure card like you would for most countries, apply for the visa-free to China permit, grab your bags and make it through customs. That's it!
Should you want to explore other visa options, you'd need some more planning and of course, some actual money. There are some more options out there such as this 15-day visa.
RELATED: The Longest Tourist Visas for U.S.A. Citizens, How to Extend Visas, and More
Notes
Make sure to mention, when checking in for your flight to China, that you plan on using the visa-free entry option upon arrival.
After landing, make sure to fall into the correct line for your visa-free entry.
Make sure you reserve space in your passport for the stamp!
For good measure, it's always important to have your passport be nothing less than one year to six months from expiry. Some countries will not let you visit if your passport is nearly due for renewal.
There's even another option that's visa-free to China. It allows for a 144-hour stay, however, there are more restrictions on this visa. You can find more info on that visa here.
Should you need more information or would like confirmation that there haven't been any changes, please check this website.
---
Informative? Pin in!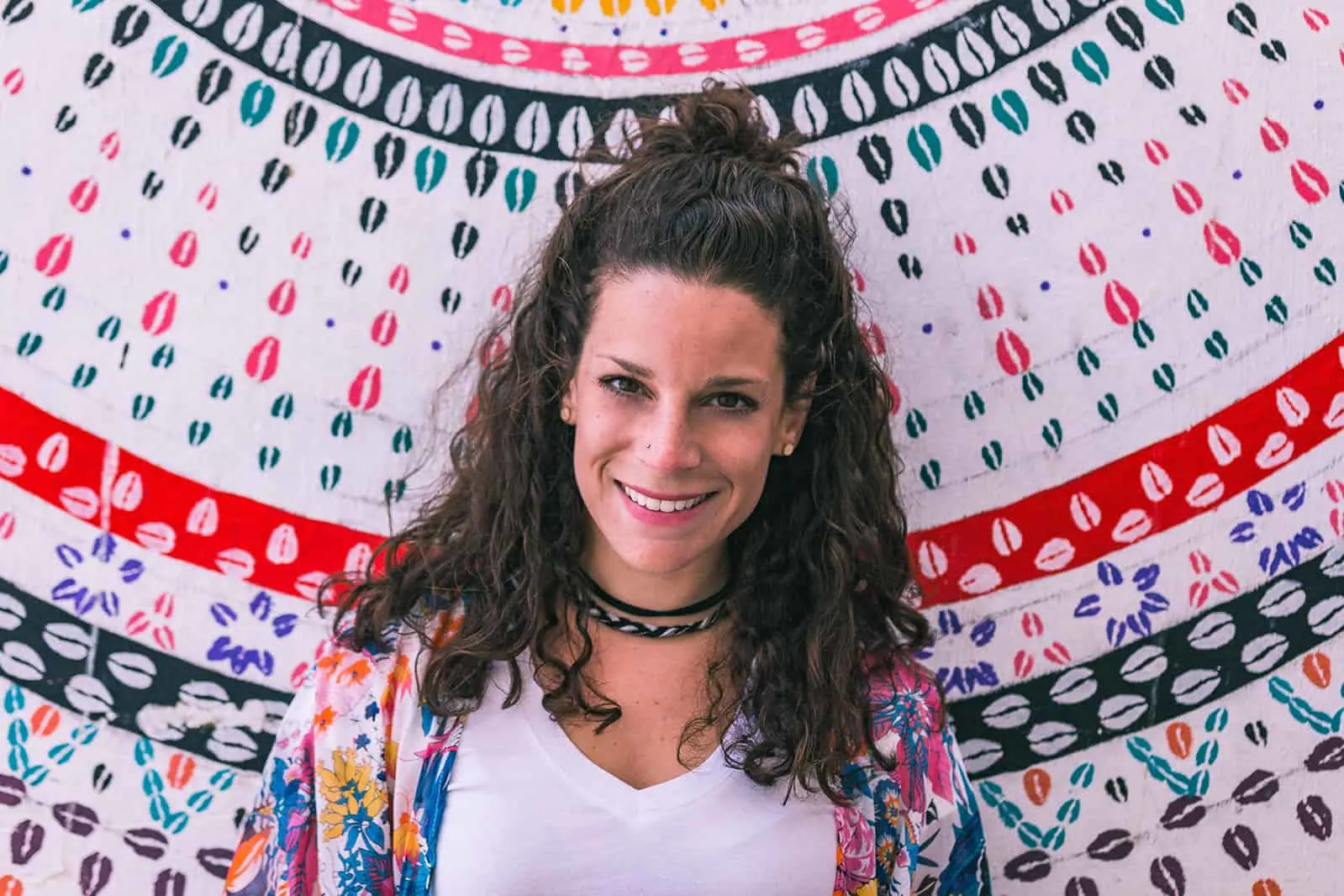 Nina Ragusa is an adventurer, messy bun master, breakfast fan, and full-time travel blogger. She's been abroad since 2011 and blogging on Where in the World is Nina? for nearly as long. Nina helps people like you move around the world while making money. She loves talking about how to work abroad and online to travel longer!