Going gift hunting is not for the faint of heart!
It can sometimes be a real challenge to find those perfect gifts for your loved ones and even then, you're always thinking, "would it be easier to just give them cash!?"
Sometimes, the answer is simply yes, just give them the cash…
But more often than not, you want to give an actual item to show the thoughtfulness you put into your gift to them and particularly if you found them a gift that was extremely useful for activities they love.
I hope this list of gifts for adventurers get your wheels turning and you find the perfect thing to get them. Some of them are a bit personal, some, like clothing, may require getting them to tell you their size and color preferences but there are still plenty of outdoor gift ideas that don't involve too much thinking too!
I hope you find this list useful and if you think of something else to add, let me know!
Gifts For Adventurers and Outdoor Lovers:
---
Aw, how nice of you, looking for a gift for ME!? I love adventures and the outdoors. How thoughtful of you!
JK, although I wouldn't be opposed! I love everything on this list and while it would be impossible for me to own and use every single item on this list, rest assured I did my homework for you and I'd buy every single thing on here/I own it already.
So who is the special outdoor lover you're gifting? Do they love hiking or camping? Or maybe they want those little luxuries that make those activities a bit more bearable. Whichever it is, you're bound to find some awesome outdoor gift ideas here. Don't feel guilty if you want an item or two for yourself either.
Hiking Gift Ideas
---
1. Lightweight Rain Jacket
A lightweight rain jacket can help save you from those unexpected torrential downpours. Not only is it waterproof, it is also air-permeable allowing the body to breathe, and comes with an adjustable drawcord, adjustable hem and zippered hand pockets.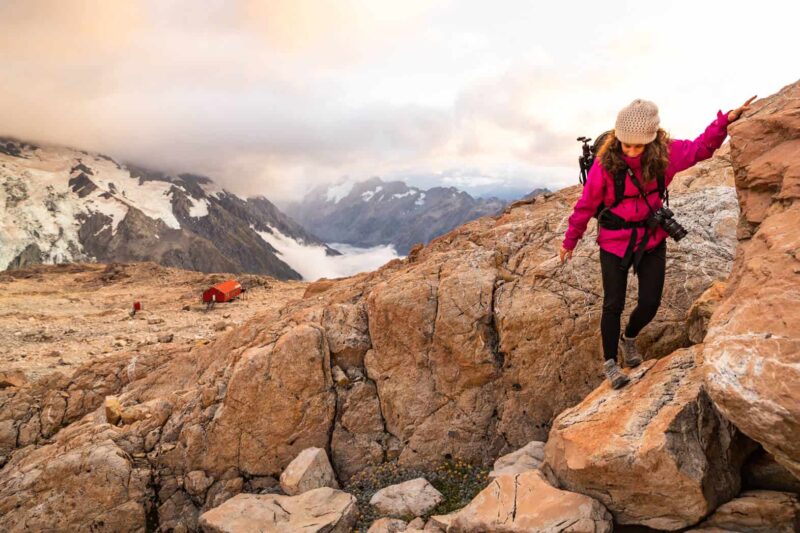 The fabric will keep you warm when things start to chill off, but has been designed to be able to be packed small enough to fit in your pocket. When it comes to gifts for adventurers, then this is one that should not be missed off the list.
2. Lightweight Hiking Poles
Sometimes the very best sights can only be viewed with a hike, which can be made a lot easier with the help of these carbon fiber hiking poles, which are both durable and fully adjustable.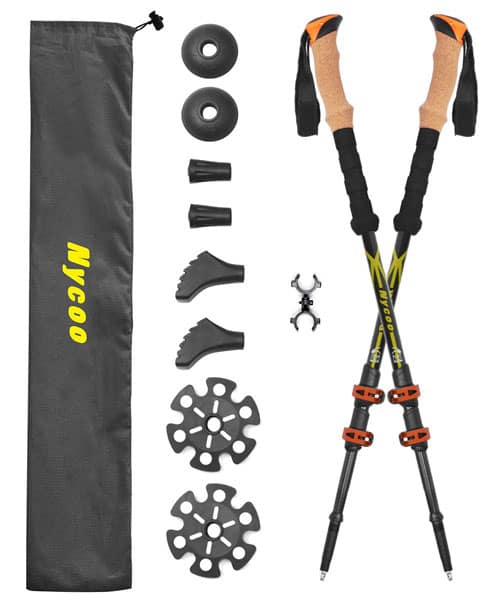 The wicking cork grip and padded wrist stap allow for ultimate comfort, and when not in use, they fold up small enough to fit in a backpack. These poles also come with the added benefit of having interchangeable tips, which can be changed according to the terrain you are traveling on.
3. Hiking Boots / Shoes
Hiking boots and shoes can make a great gift for an outdoor lover, such as these ones from Columbia and Vasque. A good pair of shoes will give someone the freedom to explore the world with ease, whether they want to hike up a mountain or explore underground caves.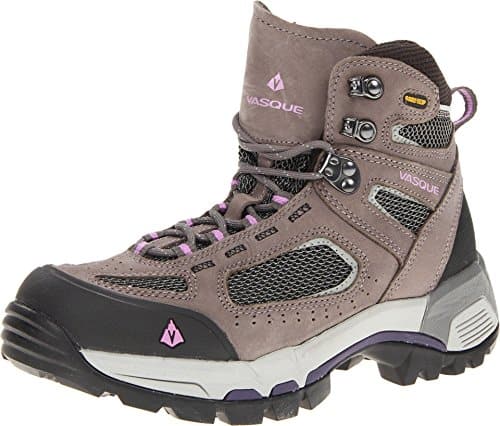 With breathable mesh, cushioning and sturdy rubber soles, they are the go to hiking boots and shoes for a range of adventures. I owe both of these mentioned and have worn the shoes to hike in New Zealand during the summer and the boots to tackle Iceland in fall.
4. Columbia Jacket
These outdoor jackets are a traveling essential, as not only look great but are also perfect for when the weather doesn't want to make up its mind, fancies pouring down with rain or cover the ground in snow.
They are lightweight, comfortable and durable, and despite their high quality, will not break the bank, making it a great outdoor gift idea.
5. Hydro Flask / Nalgene Water Bottle
Made out of non-toxic BPA free plastic and 18.8 food grade stainless steel, the Hydro Flask is a good option for someone who is trying to stay hydrated while on the move.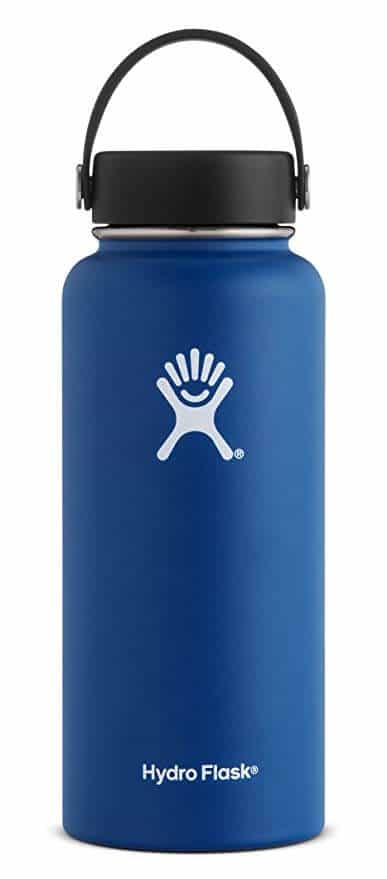 The powder coating on the bottle helps to give a solid grip and avoids condensation, and the double-walled, vacuum insulated TempSHield insulation will ensure that hot drinks stay hot for up to 6 hours and cold drinks cold for up to 24 hours.
Hydroflasks are great and I travel with often but I will admit, they can be a bit heavy! For those who want to go a bit lighter, you can't go wrong with a Nalgene. I even use mine to keep track of how much water I'm drinking on a regular day because of the measurements on the bottle. It's a mental note to drink more for me! And they weigh nothing when empty.
Check Price: Hydroflask | Nalgene
6. Merino Wool Socks
A great outdoor gift idea to keep feet toasty and warm even on the coldest of days are these merino wool socks. Merino wool is natural and superfine, allowing for comfort and mobility, while still letting skin breathe while taking part in outdoor activities.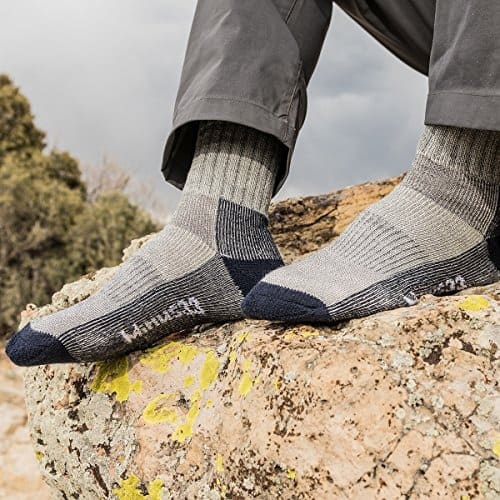 Using a process known as wicking, it absorbs sweat and releases it to the open air, plus it has natural antibacterial and UV protection properties. Having these socks have saved my toes quite a few times!
7. Merino Wool Top
Never underestimate the comfort of a warm top when out and about on the road, which when looking for gifts for adventurers, this can be a great choice. Made with 100% lightweight Merino wool, this top helps to regulate body temperature, keeping the body cool or warm and preventing body odor.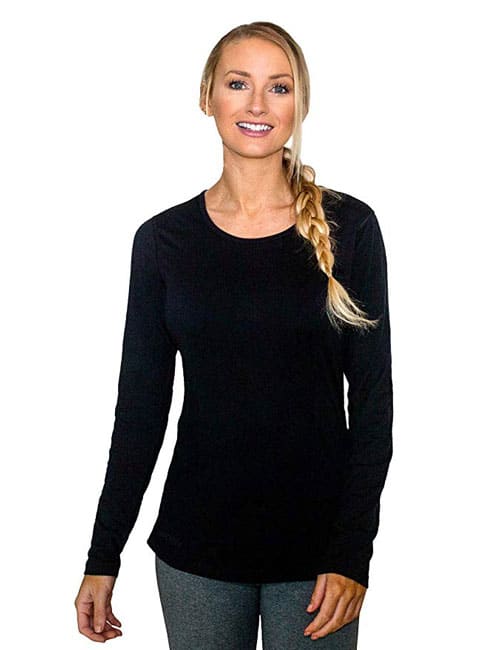 Not only that, but it looks pretty stylish too! Wear it on its own or as part of a layered outfit, this should definitely be a wardrobe staple, plus you can pick the color that suits the recipient best.
Gifts for Jet Setter
---
8. Packsafe rucksack
These backpacks ensure that the wearer's belongings stay safe while traveling, making use of a range of anti-theft technologies. This backpack has turn and lock security hooks, carrysafe slashguard strips, smart zippers, eXomesh slashguards, padded internal sleeves and a RFID safe blocking pocket.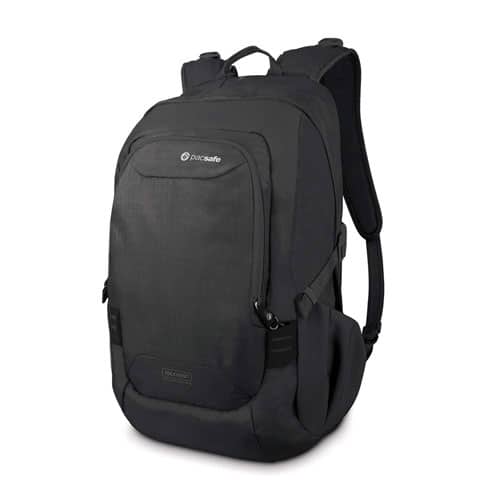 There is nothing better than being or and about, either in a group or on your own, and knowing that you gear is safe from any potential thieves, which is why it is a great outdoor gift idea.
Check price | Read More About Anti-Theft Bags
9. Travel Wallet
If you know someone who travels a lot but is not the most organized of person, then a travel wallet may make good gifts for outdoor lovers. The wallet has a range of pouches for all your travel documents such as passport, boarding pass, tickets, coins, credit cards, spending money and more, so there will be no more scrabbling around in your bag looking for the right documents.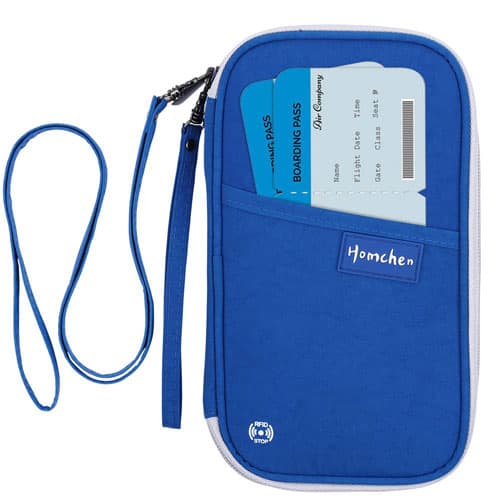 Durable and lightweight, it can fit snuggly in a bag or pocket to be pulled out when needed. The best part is that this wallet is rugged and waterproof, so in other words, ready for adventure!
10. Pro Packing Cubes or Vacuum Packs
Even the most experienced of traveler can often have trouble when it comes to packing organization. The answer to this problem is packing cubes or vacuum packs, the solution to all packing needs! They come in a range of sizes and will make packing a breeze. They are also durable and lightweight, so won't add much weight to their precious luggage limit.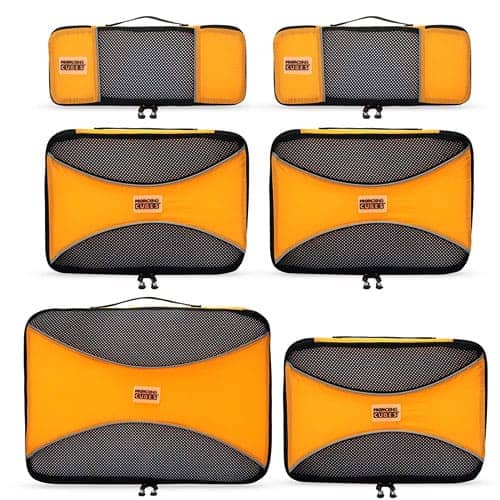 I'm a vacuum pack type of packer as I love the extra compression capabilities but I know some people are all about the compression packs. Which is the best gift for the adventurer you have in mind?
Check price: Packing cubes | Vacuum Bags
11. Compact Beach Blanket
Packing a blanket is every traveler's nightmare. They are heavy and bulky, but are often a necessity, especially if the travel destination is somewhere with a beach. With the compact pocket blanket, that is no longer a problem.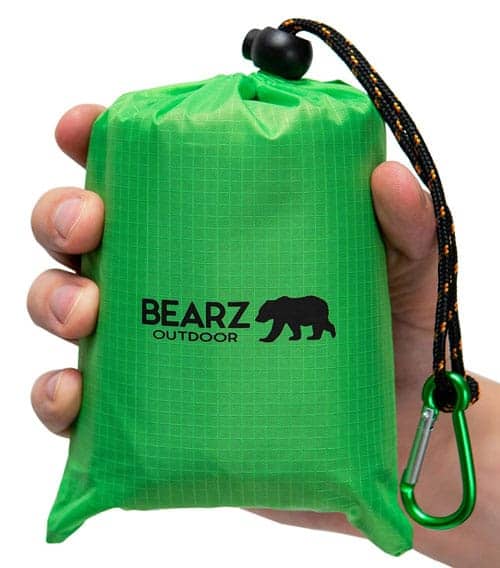 The blanket folds up small enough to fit in your pocket and is durable, waterproof and sandproof and can fit up for 4 people on it! Alternatively, your adventure gift could provide them with warmth on a chill bus ride or even be used as an extra blanket at their cheapskate hotel.
12. Compression Pillow
Buy someone the gift of comfort with this compressible travel pillow which is perfect for camping, plane rides and road trips. The pillow can be packed into small spaces and comes in 4 different sizes depending on your needs.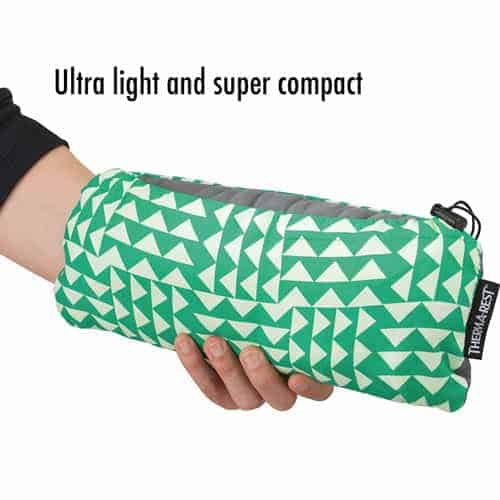 The brushed polyester cover is soft on the skin, and is machine washable when it gets to the point that the pillow has seen one too many road trips. This outdoor gift for him or her is a winner.
If you're looking for a good pillow to use on long bus rides or plane, there's another one mentioned below!
13. Waterproof Phone Pouch
Waterproof, snow proof and shock proof, there is no way your phone is gong to get damaged with this case around it to protect it.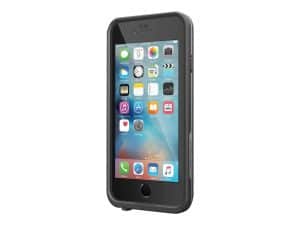 With this case, a phone will withstand drops from 6.5ft and is fully submergible up to 6.6ft underwater, perfect for a clumsy adventurer who is always on the move.
I literally wouldn't have a phone if I didn't use this case! I would have broken my phone within the first week. This case saves my iPhone almost every day, even in non-adventurous situations.
Camping Gift Ideas
---
14. Bug Zapping Camping Lantern
Give your camp-loving adventurous friend the gift of NOT coming home with 1001 bug bites all over them with this zapper. There's nothing worse or more annoying than slapping bugs off of you when you're just trying to roast a damn marshmallow.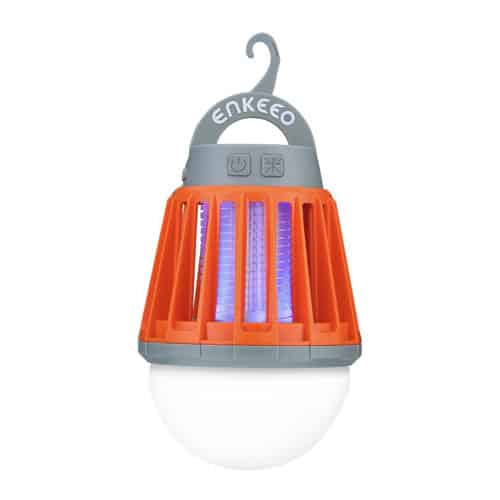 While this may not be the most exciting outdoor gift idea for your loved one, they sure will love you when they aren't getting eaten alive.
15. USB Charging Camping Stove
With this incredible camping stove, not only can cook your food of an evening when on the road, but you can also turn that fire into electricity, saving you the hassle of trying to find a way to charge your phone or other electronic devices. Despite its small size, it is a powerful little device, with the ability to boil a litre of water in as little as 4.5 minutes.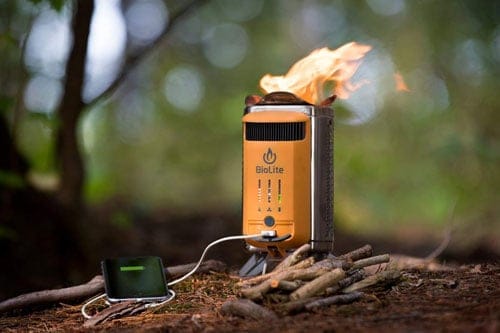 You can get the set that comes with a water boiler and a grill attachment so if the whole family is coming along, you can cook more food at once.
Check price: Base | With add-ons
16. Portable Campfire
For something a bit smaller and simpler than the above adventure gift … For a truly authentic camping experience without the hassle of collecting firewood, this portable campfire will give roaring flames with 3-4 hours of burn time.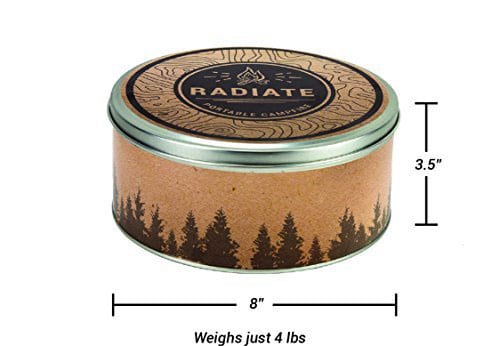 It uses 100% recycling soy wax and paper pulp, plus it's windproof, light and easy to store. As it is much better for the environment than traditional woodburning fires, they make great gifts for outdoor lovers.
17. Foldable Chair
For someone that does a lot of camping, this chair really is invaluable, as not only does it weigh just 2LBs, but it also folds down into a compact little carry case, so it won't take up much room in a bag or car.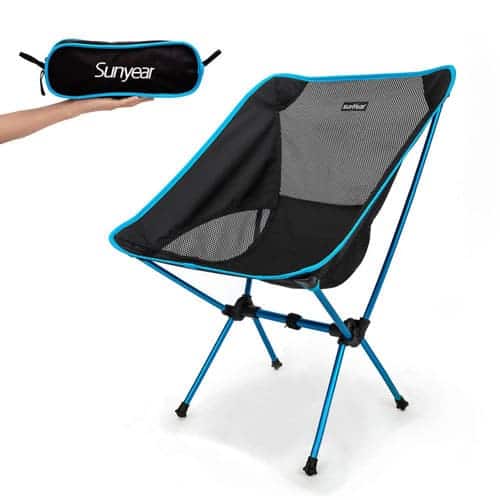 The deep seat design provides ultimate comfort, while the non-slip rubber covers on the feet ensures it remains steady no matter the type of terrain.
18. Travel Hammock
There is nothing better than getting to a new destination, setting up a hammock and sitting back and enjoying your surroundings. This camping hammock is as durable as they come and can support up to 500 pounds, but only weights 2 pounds itself.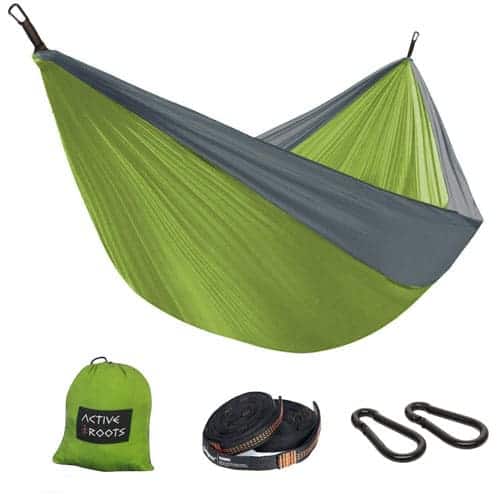 Even if you usually struggle with the set up of camping gear, this hammock is easy to assemble, and will only take a few minutes. If that wasn't enough to suggest it makes a great outdoor gift idea, 5% of each sale will be donated to the Elephant Conservation Center in Laos.
19. Compact Sleeping Bag
Sleeping bags are an essential part of camping life, but are bulky and tend to take up a lot of precious space. This sleeping bag, however, is small and lightweight, ideal for spring, summer, and fall camping trips.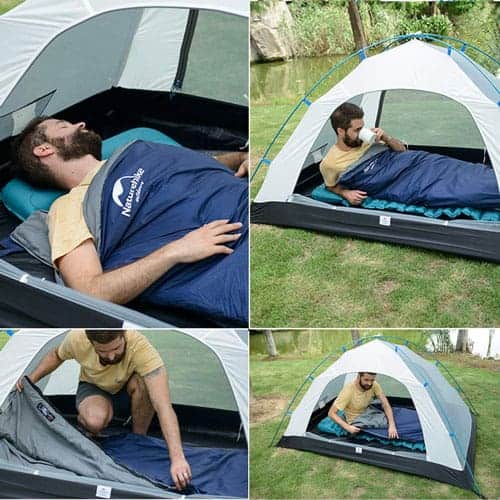 With cotton lining and waterproof exterior, it is likely to become a camper's best friend. If you're gifting an adventurous couple, buy two and they can zip them together so they can actually cuddle each other at night, something most sleeping bags don't tend to allow!
For a winter sleeping, you'll need something a bit warmer like this lightweight mummy sleeping bag.
Check price: 3 Season Sleeping Bag | Winter Sleeping Bag
20. Growler Pack
The Stanley Growler is a much-loved camping staple, but the fact that it comes in a gift pack makes it even more of a desirable gift for outdoor lovers.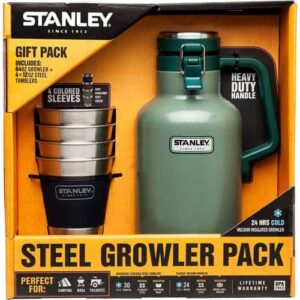 The vacuum insulated body means that drinks will stay cool for up to 24 hours, plus the set comes with 4 stacking tumblers, so the ice cold drink can be enjoyed with friends. The easy pour lid and heavy duty handle are just added bonuses.
21. Fast Drying Camping Towel
The days of impatiently waiting for a towel to dry before packing it, or wrapping a dripping towel in a plastic bag are a thing of the past. This camping towel comes in 3 sizes, is super absorbent, big enough for the majority of needs and can fold up into the compact travel case to fit into a bag or backpack.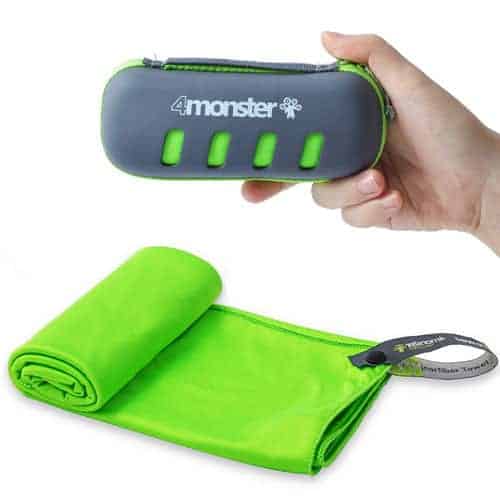 It can be used to wipe sweat, after swimming, or after a shower in a lake… Either way, it will come in handy and they'll be glad they had one of these in their bag!
22. Survival Watch
The survival watch will certainly make a unique and useful gift for adventurers! As well as a working and stylish watch, this device also has built-in paracord, compass, whistle, thermometer and fire started scraper.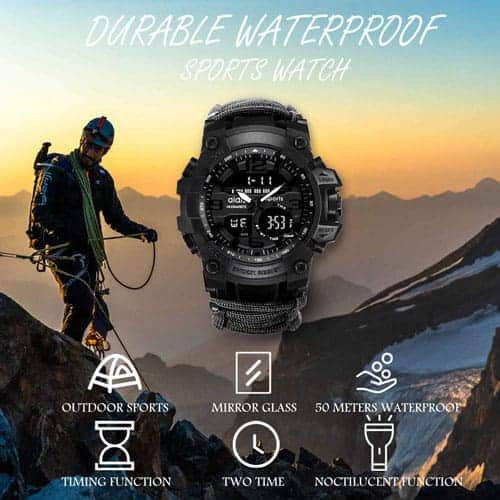 Not only will it come in handy in a range of situations, but it can also give you the peace of mind that a friend or loved one is a little bit safer when out and about.
23. Mosquito Repellent Bracelet
With these mosquito repellent bracelets, avid travelers can venture off into the wilderness without a worry, knowing those pesky creatures will be kept at bay.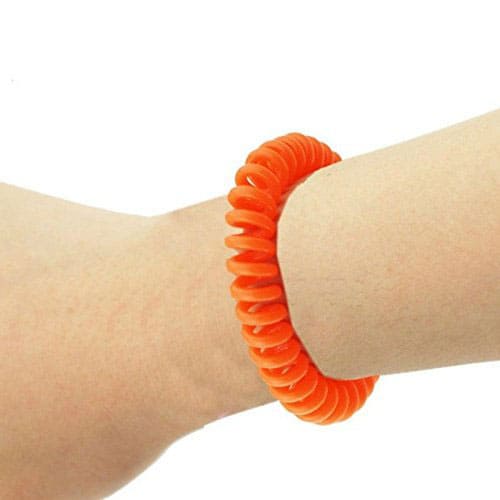 The oils are all natural, and don't give off any nasty scents, and will keep the wearer protected for over 720 hours, therefore is ideal if you know someone who is going on a longer trip. Durable and comfortable, it is a great alternative to bug spray.
24. Lifestraw / SteriPen
Finding a source of clean water when out traveling can be tough, and repeatedly buying plastic water bottles is not the most environmentally friendly thing to do, not to mention rarely available when in the great outdoors…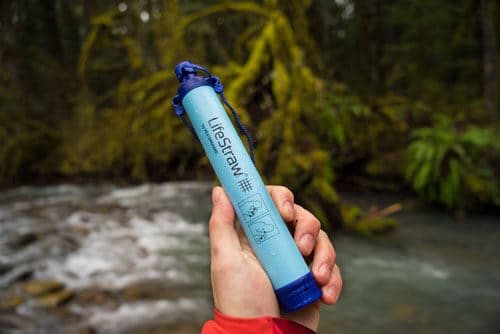 The Lifestraw can solve this problem, as the built-in straw filters the bacteria out of the water while you are drinking, it is so good in fact, it removes 99.9999% of waterborne bacteria, and 99.9% of waterborne protozoan parasites, with zero aftertastes!
The SteriPen is actually what I use for making tap water, pretty much anywhere, safe to drink! The UV light destroys anything that can get you sick in a matter of seconds! It's easy to travel with and lasts ages because you can charge it over 300 times for around 15,000 liters of drinkable water.
Check Price: Lifestraw | SteriPen
25. Multi-Tool Swiss Army Knife
Although slightly old school, a multi-tool Swiss army knife will never fail to make great gifts for outdoor lovers. This tool gives you everything you may need for everyday adventures, with features such as a knife, screwdriver, can opener and many more.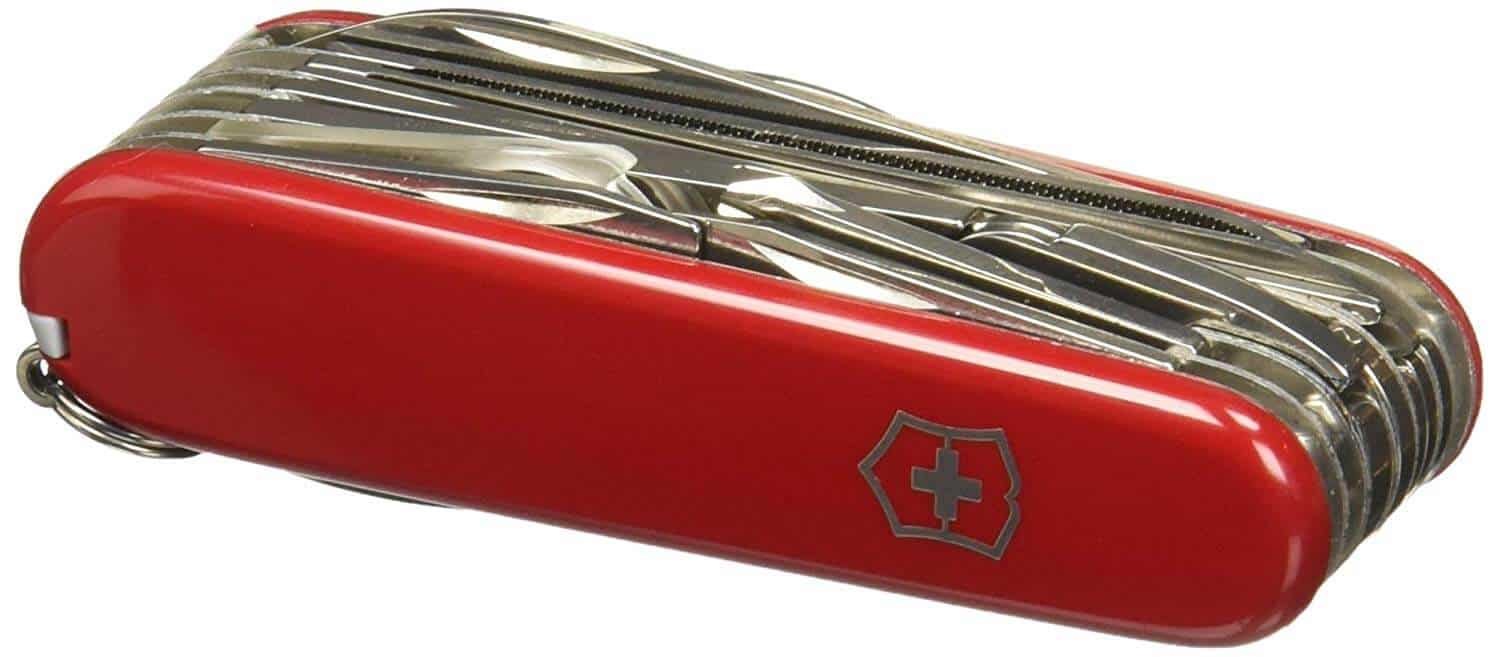 The device is such good quality that it comes with a lifetime guarantee in defects in workmanship and material.
26. PBL
This little device is an amazing investment and can make a very thoughtful outdoor gift idea for someone who loves an adventure in the great outdoors. If any trouble arises, simply activate the beacon and search and rescue will be notified.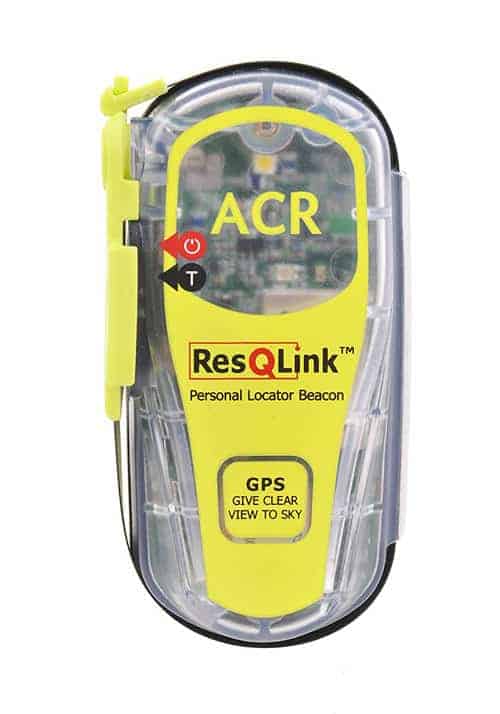 They can be used in most countries, and help to give peace of mind if a loved one is heading out into the big, wide world. This is one of those things that you hope they never have to use but the thought of them being able to access rescue when needed is priceless.
27. Carabiner
Sure, a carabiner may not seem the most thrilling outdoor gift but they will come in handy!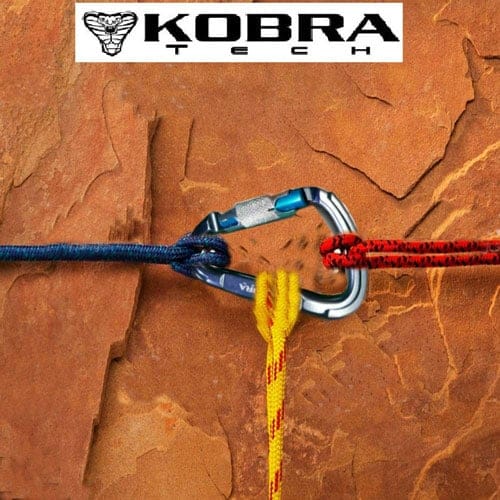 This carabiner is hollowed out so you won't be carrying any extra weight around with you but is made with strong 7075 aluminum alloy, making it great for mountain climbing. When not being used for extreme sport, it can always be used to clip your hat onto your bag while you are on the move!
Electronics and Accessory Gift Ideas
---
28. Solar Multi-Purpose Flashlight
This device is like giving someone 7 gifts in 1, as not only is it a rechargeable solar LED flashlight, it is also a window breaker, seatbelt cutter, compass, magnet, warning light and more.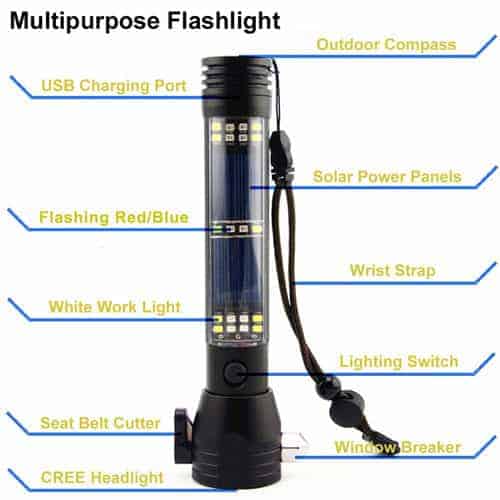 The light has 7 different modes, and the car emergency escape tool can help to give peace of mind if there was ever an emergency.
29. Portable Speaker
There is nothing better than listening to some tunes when on the road, and what better and easier way to do it than on this portable speaker, which offers great sound quality and is compact enough to easily fit into a bag or rucksack.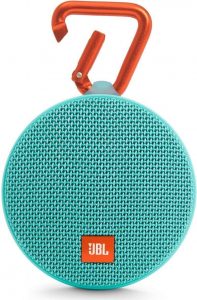 Made with splashproof material, it can be used whatever the weather and can add a fun element to any trip. An ideal outdoor gift for both him and her!
30. Water Accessories for GoPro
If you have ever wondered how some Instagrammers get those cool half underwater shots, then this is the answer.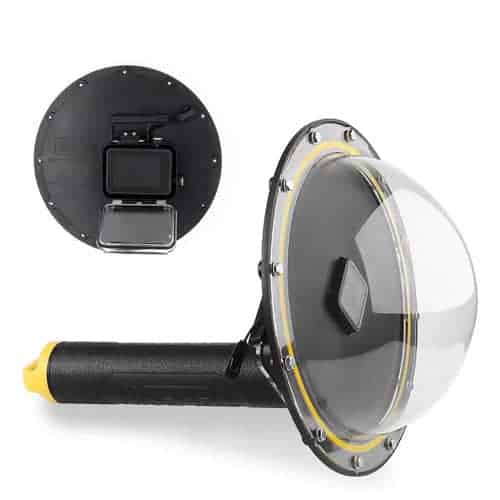 The dome camera lense attaches to a GoPro and is made to provide incredible underwater photography, and allows you to capture incredible wide-angle images both above and below the waves. It comes with all the accessories too.
31. Rav Solar Charger
The Rav solar charger means you will never be without charge when you are on the move.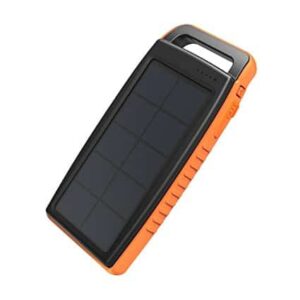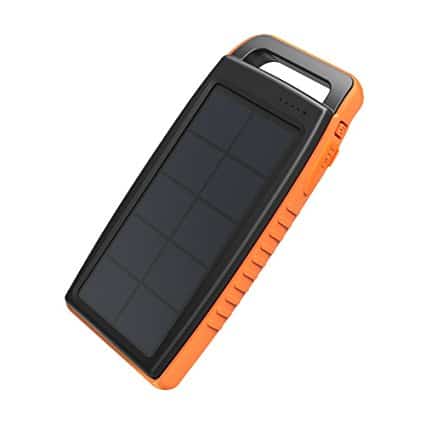 As well as being about half the weight of similar solar chargers for easy transportation, it also uses exclusive iSmart technology in all two USB ports to automatically detect the optimal charging current for devices that are attached.
Charge it before the adventure and then recharge it by tying it on to a backpack and letting it solar charge while hiking/adventuring so it's ready to charge electronics again at the end of the day!
32. GoPro
A GoPro is one of the most important travel gadgets that a traveler can have, as it will allow them to record and photograph their many adventures with ease. The GoPro is waterproof and compact and can come with a range of accessories to create the very best shots.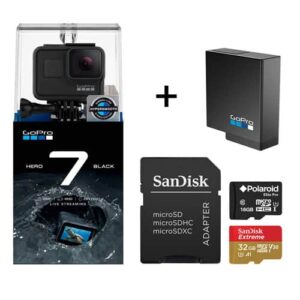 There are some cool features to this device such as live streaming and voice commands, therefore is a fun way to make sure everyone is kept up to date with their many adventures.
33. Travel Adapter Outlet Adapter
Give someone the gift of electricity with this international travel adapter, which works in over 200 countries all over the globe, and is compatible with almost all USB devices.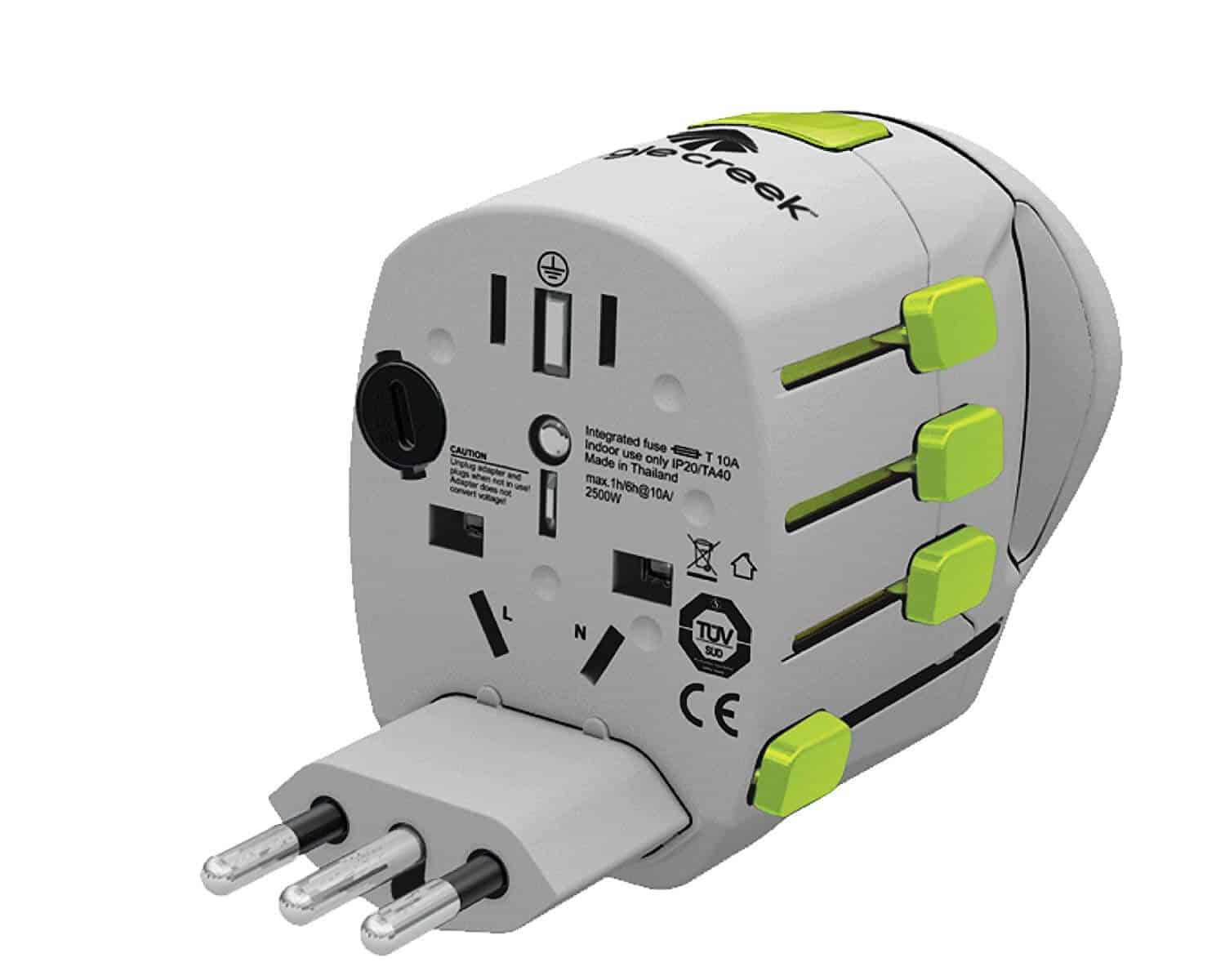 It has the added advantage of being able to simultaneously charge items, so ideal for those that don't have much time to charge their devices.
34. Kindle Paperwhite
Books are a traveling essential, but for those that are an avid reader, they can seriously weigh down your suitcase. The Kindle Paperweight are excellent gifts for adventurers and book lovers, as a huge number of books can be stored on the little device.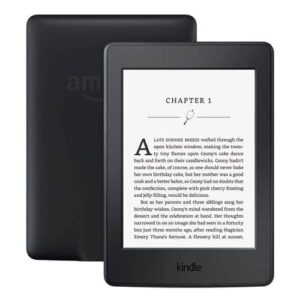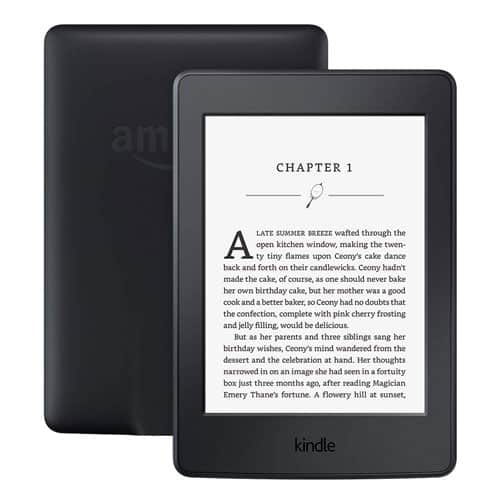 The great thing about the paperweight is that the screen can still easily be seen in bright sunlight, and the built-in light means that it can also be read in total darkness.
35. Flexible Tripod Camera Stand
This adjustable tripod can help a friend or loved one get the ultimate selfie when out and about. Not only can it be sat on solid ground, the bendy legs can be wrapped around objects such as fences and trees, so the perfect shot can be achieved no matter the location.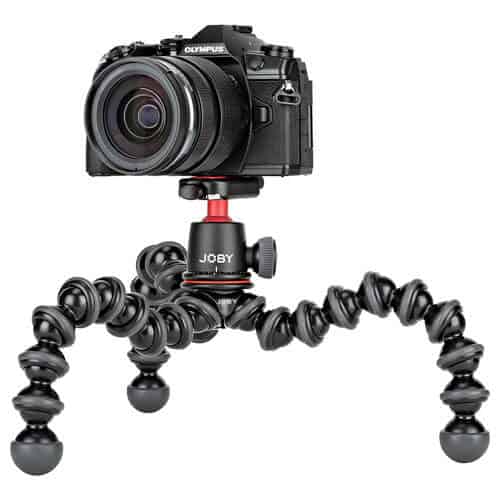 The built-in bubble level ensures stabilization every time and you can switch the orientation with one quick movement. Be a family gathering or a trip around the world, this tool can be an invaluable addition to a camera set.
RELATED: Read more on why this is my favorite travel tripod.
36. Travel Headlamp
The LED headlight is perfect for those that don't let the darkness get in the way of outdoor activities. Putting up a tent, setting up a fire or taking a hike can all be done with ease, all with the help of this rechargeable headlamp.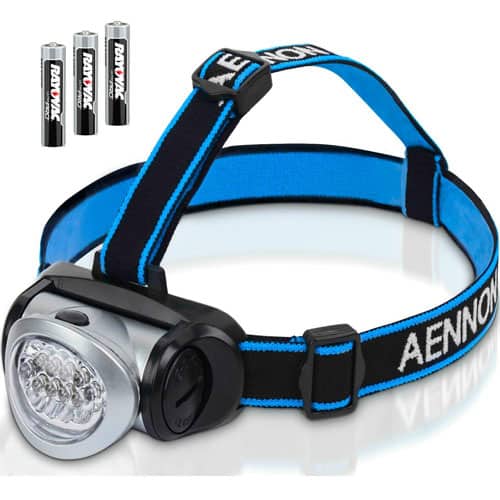 It is adjustable, lightweight and durable, plus is water resistant so can still be used in the rain. It may not be the most glamorous of outdoor gift ideas, but it will certainly come in handy.
37. Waterproof Fitness Tracker
A great gift for someone who is always active in the great outdoors is a fitness tracker, and this one has the added benefit of being waterproof and stylish.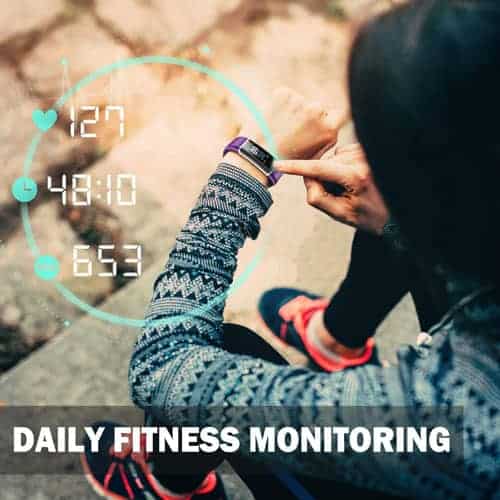 Not only does it have a heart rate monitor and pedometer, but it also has a stopwatch, calorie counter, blood oxygen monitor, sleep tracker and has multiple sport modes. When coupled with the free app, it is extremely easy to use when out and about, with reminders and notifications sent straight to your phone.
Outdoor Gift Ideas for Those Little Luxuries
---
38. Travel Coffee Maker
Made for people that love coffee, the espresso travel coffee press makes the perfect brew when out about. For those that are crossing the Amazon or camping in the back garden, the device brews the perfect cup of coffee using the patented filter system, and then keeps the drink warm for 4-6 hours.
It is an ideal outdoor gift idea for those that can't live without that caffeine buzz in the morning but is a lover of the great outdoors. Also because instant coffee is almost worse than no coffee…
39. Shampoo Bar / Reusable Toiletry Set
Airlines are becoming more and more strict when it comes to liquid limits, but with this shampoo bar, it is one less liquid to worry about. Made with some of the best organic material, it is great for both the scalp and hair and can even be used as a body wash.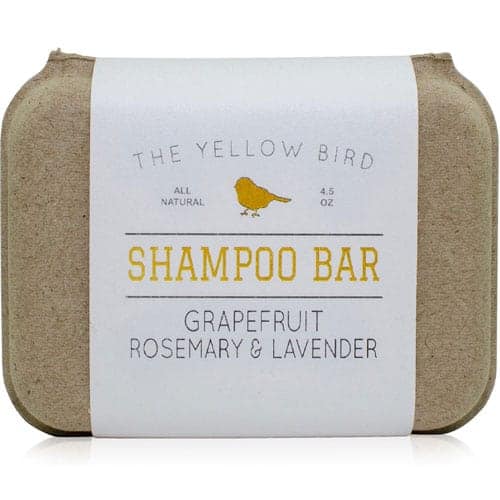 It is a much more eco-friendly option than regular shampoos and even comes with a recyclable container to carry it in. Scented with rosemary and lavender, it will leave hair smelling beautiful and is a cool outdoor gift for her…or him!
For those not into travel toiletry bars, then take some of what you have at home and put it in silicon bottles like these. I use these because the bottles are squishy, saving room when they are empty, and also are not as likely to crack like regular plastic ones.
Check Price: Shampoo Bar | Silicon Bottles
40. Travel Pillow
For someone that travels a lot, sleeping when on the move can be a bit of an issue, and that is where the Trtl travel pillow comes in. The internal support is scientifically proven to provide neck support, plus it is lightweight, so easy to carry around when traveling.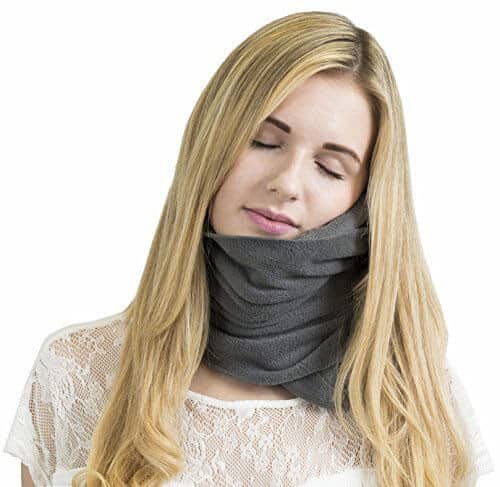 It is machine washable so will always stay fresh, and has been designed to fit all necks and jaws. If you are looking for a pillow as a gift for adventurers, this one certainly will not disappoint.
While a different pillow was mentioned above, I'd say this one is perfect for those who fly a lot since this one doesn't take up make space and works better in those tiny and uncomfortable plane seats or buses.
41. Travel Water Kettle
With this awesome travel kettle, you can boil water anywhere at any time. The stainless steel heating element boils the water in less than 4 minutes, plus it has built-in overheating and boil dry protection, so there won't be any nasty accidents on the road.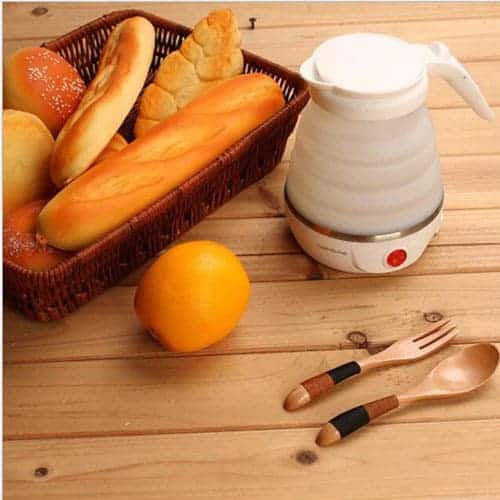 With this nifty little device, the temperature can be adjusted for different drinks, it is easy to fold and pack in your bag and comes with a handy little storage pouch.
42. Waterproof Notebook
With 100 waterproof pages and impact resistant binding, this is the notebook that is needed for those that love the great outdoors no matter the weather.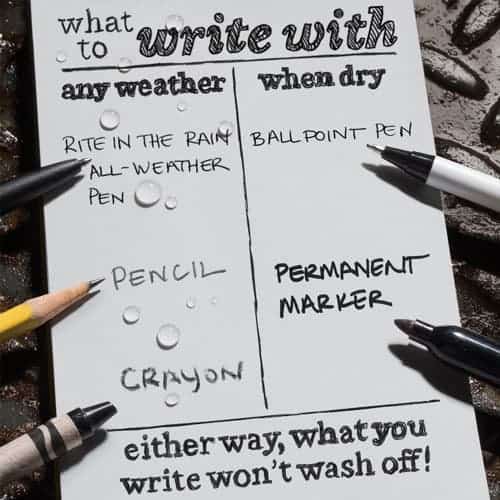 It is a great gift for outdoor lovers, for nature lovers, story writers, bird watchers and more, plus its small size means it can easily be tucked into the pocket of a jacket or backpack.
43. Glow in the Dark Playing Cards
These glow in the dark playing cards are perfect for nights sitting around the campfire or on the beach with friends.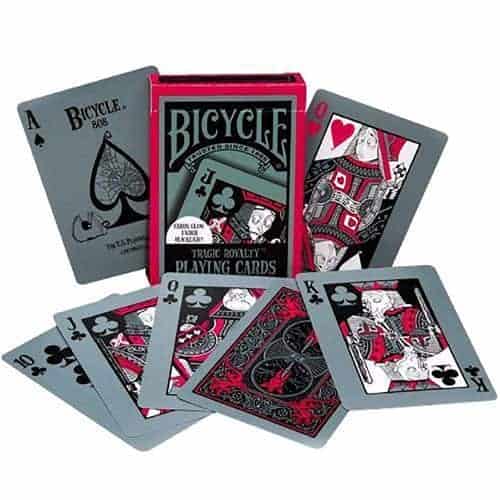 No longer will you have to squint at the cards trying to see whether you have a club or a spade.
44. Travel Clothesline
Campers and minimalist off-grid packers will love this handy portable clothesline, which makes doing laundry on the go a lot easier. After use, it stows away into the smallest nylon pouch for easy storage.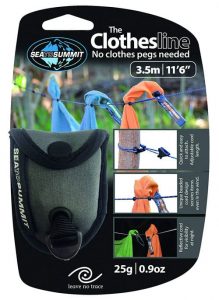 When fully extended it reaches more than 11'6″, with dual beads to hold the garments in place. It may not be the most exciting of outdoor gift ideas, but it will certainly come in handy.
45. Yeti Cooler Portable
Give someone the gift of an ultimate picnic with the Yeti Cooler, which uses ColdCell insulation to keep up to 16 cans, still with room for ice.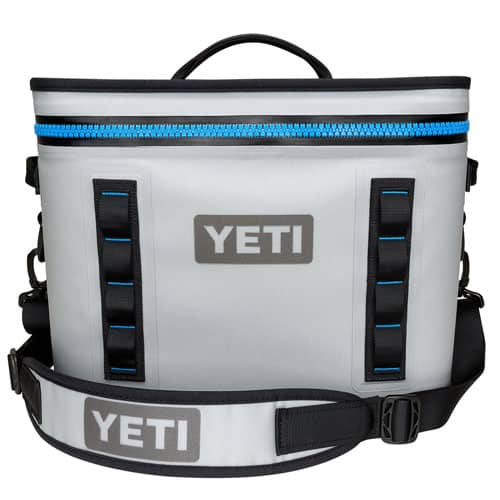 The wide mouth opening means you can see exactly what you want without having to go rummaging, plus the zip is 100% leak proof, so there won't be any messy cleaning up jobs to deal with after your trip.
Phew! Could I have thought of any more gifts for adventurers?! Well, actually…
No worries, I won't, but I will ask you for more suggestions!
Did you have any more outdoor gift ideas that you can share with us? Let us know in the comments!
---
>>> Read More! <<<
23+ *Actually Useful* Gifts For Those Who Travel Often
10 of Best Travel Daypacks—DON'T Just Choose Any Old Bag!
9 of The Best Travel Tripods For Any Snap Happy Traveler (Pro or Not!)
51+ of the Best Travel Accessories for Men and Women
The Best 11 Carry on Backpacks For Every Traveler
---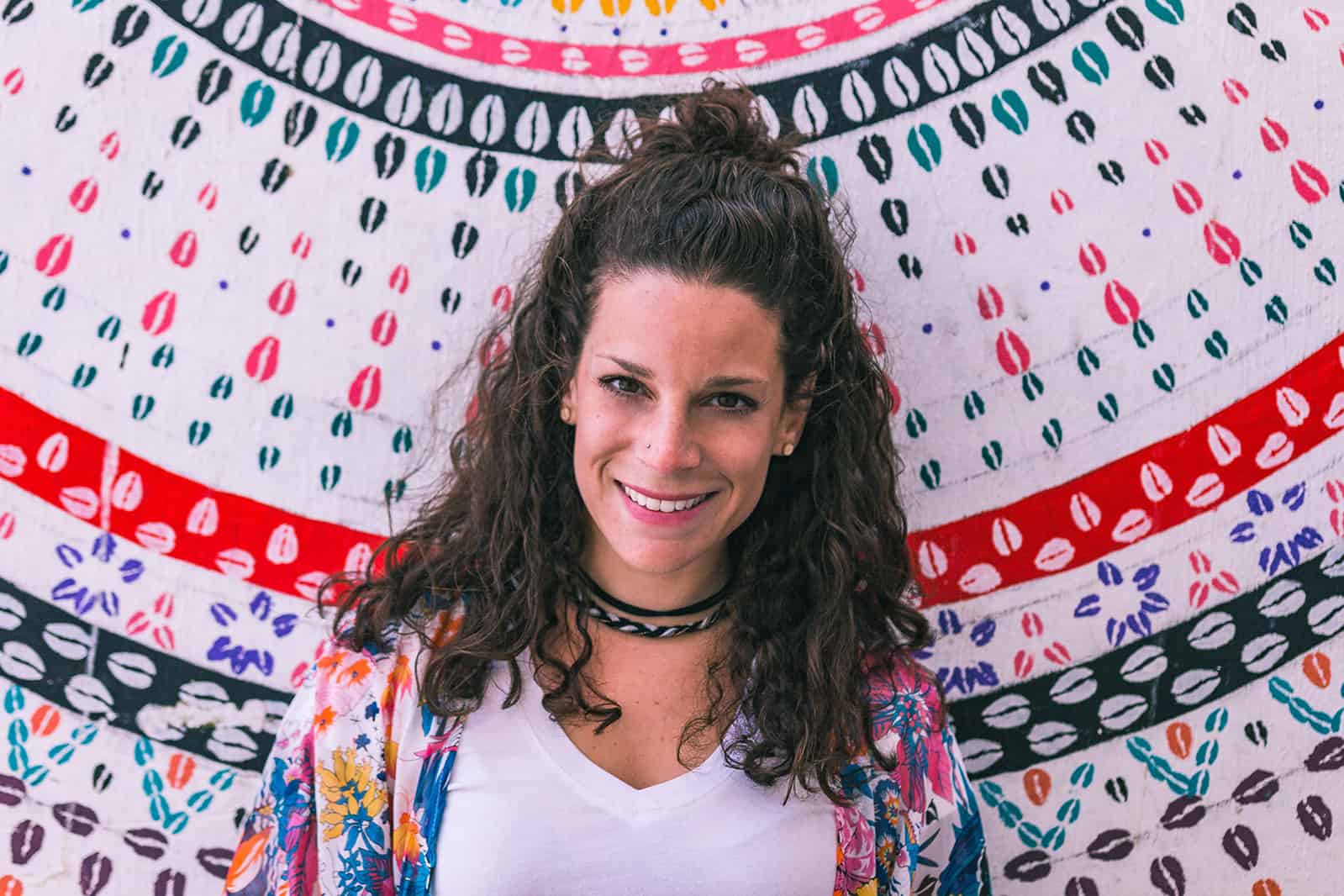 Nina Ragusa is an adventurer, messy bun master, breakfast fan, and full-time travel blogger. She's been abroad since 2011 and blogging on Where in the World is Nina? for nearly as long. Nina helps people like you move around the world while making money. She loves talking about how to work abroad and online to travel longer!