The element of surprise can be a lot of fun and we love those surprised faces after giving someone a gift we hope they'd like.
But nothing is worse than a surprise that you have to fake smile and squeal over because you feel obligated to.
There's no end to cutesy and fun stuff we can give to our travel-loving friends but trust me when I say we have extreme limits as to what we can bring along and what we can't.
So if you go on a guessing spree as to what to get someone for their travel-related gift, it might just end up sitting at home, lonely, not seeing the world, and taking up space in someone's junk closet.
Don't be that person. Gift something actually useful, something practical, something they really need, something that they will use time and time again on the road…
There are no globe keychains, scratch off maps and passport covers (literally the worst gift you can give a traveler) on this list.
There's nothing "cute," nothing bulky, and nothing that doesn't have a legitimate purpose for someone who travels often.
Give the gift that will make them thank you everytime they use one of these items while abroad! These are ALL great gifts for travel lovers.
The Most *Useful* Travel Gifts for Travel Lovers
---
1. Anti-theft Gear
I'm head over heels for my anti-theft gear and if anything at all, it offers me peace of mind.
For a unique travel gift, give the gift of safety for one's possessions. A simple backpack or purse just doesn't cut it out there anymore. They might be the most fashionable but I doubt they're going to be splashproof, pickpocket proof, RFID protected, and have an eXomesh, right?
This is a gift for travel lovers that won't go out of style, will be used for years, and will help them keep their sanity when they happen to end up in less than favorable situations around the world.
2. Swiss Army Knife
The number of times this little device will save the day is astronomical.
A Swiss Army Knife is one of the most useful gifts on this list and I can't tell you how handy it is to have one. The scissors, wine opener, bottle opener, and file are my most used and I've definitely used the knife to cut up fruit before in a desperate situation.
The only thing to note about this gift is if you're gifting this to a carry-on only traveler, it may not be the best as this is a checked in only item.
3. Rosetta Stone
The gift of a new language is one of the best gifts for travel lovers. There are so many reasons why learning a new language is helpful and rewarding, and sometimes necessary. No matter if your gift is for someone traveling for a few months or moving abroad, you can get them a subscription very easily based on their needs.
With 3-month, 6-month, and 1-2 year plans, your gift can give them the basics to get around or the knowledge to be like a local with a fluent tongue.
It's extremely easy, all you need to do is purchase and have them download the app on their phone. That's it!
Purchase Rosetta Stone | Try a Demo
4. Travel Press Coffee Maker
Caffeine addicts raise your hands. *me and countless other souls flailing both of our arms and hands in the air.*
Yeah, I hear ya. I was the weirdo who brought my own coffee while hiking the Himalayas in Nepal. Some countries serve amazing coffee, other serve brown colored water. Never let your friend or family member be without good coffee again with a travel press coffee maker.
I could have used this in Nepal (and many other places).
5. Connectivity
This is literally the number one thing travelers worry about. Will I have internet while I'm abroad? Will my data plan work? How does one stay connected when they aren't using the free wifi at a coffee house?!
This used to be more of an issue but luckily, we now have answers that are affordable and, of course, a super useful gift for those who travel often.
T-Mobile – This is what I currently have. This would be a slightly awkward gift if you weren't related to the person you're trying to gift as you'd be getting their phone bill each month but it's a gift that keeps on giving.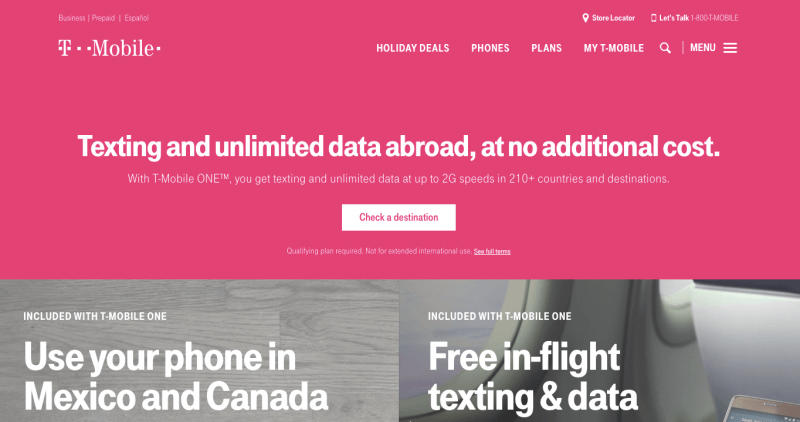 Attention Moms and Dads: Add your travel-loving offspring to this plan. Right meow.
It gives them data in almost every country in the world for a very reasonable monthly price. (AKA you can stalk them and contact them literally anytime or anywhere)
If they are running abroad for more than 50% of the year then this wouldn't be the best gift. I will, unfortunately, have to be leaving T-Mobile soon as they are getting stricter with cutting people off who are abroad too much. So this is literally for those who travel often but not the best gift for travel lovers who LIVE abroad. For that, there are other options…
Project Fi – This is what I'll be switching to soon. This offers almost exactly what T-Mobile does but there are no limits on how much time you can spend abroad. The best thing is, you can literally use unlimited data as there is a cap on your bill.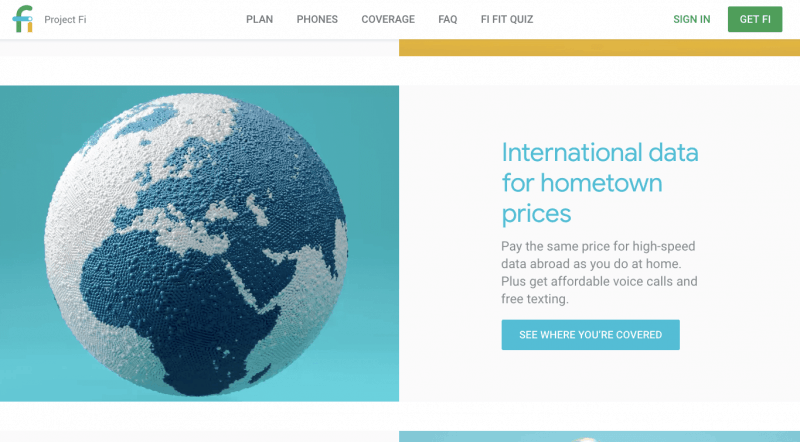 No worries about getting a bill for $500. You'll never pay more than $60 for a single number and you pay less if you use less.
Their price structure is very fair and if someone gifted me this, I'd cry—vey very happy tears.
Skyroam – Maybe you've seen those cute orange circles around before? Yeah, those things are personal hotspots. Turn it on, get connected, use as much as you want, be happy. Buy the device if they travel often or rent it for them for their short trip.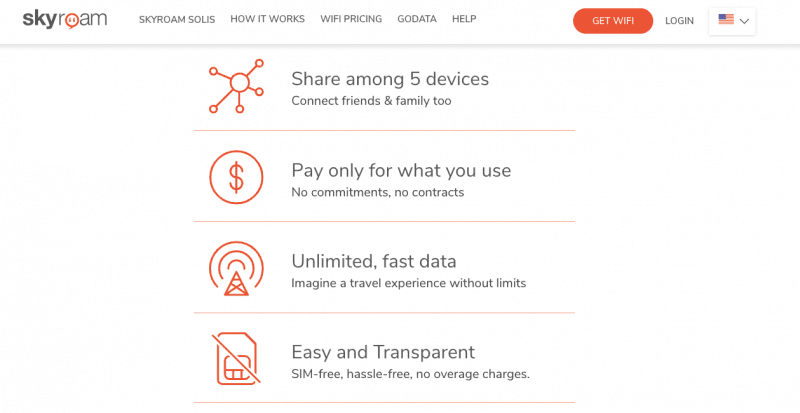 Using a Skyroam device is a good choice for those who don't want to cancel or mess with their cell plan from back home, maybe they don't have an unlocked phone (something you'd need for Project Fi or T-mobile) or for those with multiple devices needing a connection (you can connect 5 devices, your friends will love you!)
If you think Skyroam is the perfect gift to give, I have a 10% off discount code just for you—use Nina77 at checkout.
6. Tinggly
So you don't want to gift your travel-loving friend cash because that's too impersonal. However, you don't want to choose something super specific, because, well, that's just awkward and too difficult. How do you know the exact time, place, activity etc to do that anyway? You don't!
But wouldn't it be cool to gift someone an experience without needing a device to scan their brains to see exactly what they want?

Oh, wait, you can! Tinggly is a genius little site where you can buy experiences as a gift for travel lovers WITHOUT choosing the exact experience. Simply choose a "package" aka how much you want to spend, with a theme (city, wedding, birthday…) and that's it.
The person gets to pick from 100s of activities and has five years to use their gift from you. And the most badass travel gift giver awards goes to… YOU.
7. Subscriptions They Will Use TF out of and Appreciate
Giving the gift of a subscription is a gift that literally keeps on giving. Every month your travel-loving friend or family member will be reminded you love them. And you'll be providing that love via their fav TV shows, movies, music, and more.
The best part about all of these subscriptions is that they are all super affordable.
Backblaze – Those who are techie, love photos and video, or work online NEED this. It's an easy "done in the background" kind of back up software that they make a few clicks on and forget about. My stuff is backed up safely for a measly few bucks a month.
Amazon Prime – Every time I'm back in the USA *ish gets dangerous. I order on Prime like a madwoman. I also enjoy their selection of entertainment via Prime TV. If I didn't have this already, I'd ask for it as a gift.
Netflix – Do I need to say anything? There are few things better than sitting at "home" after a long day of traveling and being to watch your fav movies and shows.
Spotify – Sure there's a free version, but this is a gift for TRAVEL lovers which means they will be offline for a good chunk of the day, and for that, you need to give Spotify a few bucks a month. Totally worth it. I use my offline playlists daily.
Audible – Book lovers, put your hands down, leave the heavy books at home, and just shut up and listen. That's the world's best travel gift you hear. Books read to you… You're welcome.
Check Prices for: Backblaze | Prime | Netflix | Spotify | Audible
8. Kindle
Ain't nobody wants to carry around books while traveling. OK, well, there are a few people that would, but let's get with the 21st century, guys! Books are heavy. Kindles take up no space.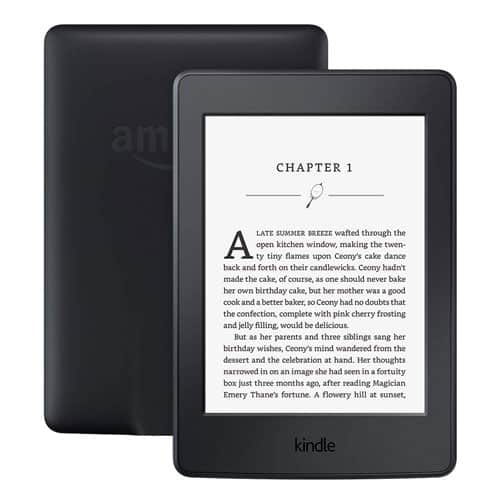 You can get almost any book in a few clicks instead of scouring bookshops around the world just attempting to find a book in your language (forget specifics).
Kindles are the only way to go.
9. Living Social/Groupon
This is a fab gift for travel lovers because…
A. There are always some amazing and crazy deals going on so you're giving something with high value that doesn't cost you as much and
B. The all-inclusive trips make this an easy gift for travel lovers because they can actually travel for once without having to do anything! They include almost everything and the biggest decision to make is what to eat for dinner (and sometimes that's even taken care of too)
Maybe your traveler friend could actually, for once, have a vacation! Because yes, traveling and vacations are very very VERY different. Also, there's often a two-person option in case you need a gift for yourself too, just sayin'!
Lastly, if a travel gift of a vacation is a bit much for you, every traveler out there would greatly appreciate a nice spa relaxation day or a decent haircut for once, or some other papering gift for their return home. These sites all have great deals for those things too!
Check Prices for: Groupon | Living Social
10. Splashproof Noise-Canceling Headphones
Read any other gift guide and you'll find noise-canceling headphones on it. However, I find that the headphones recommended are often not conducive to traveling.
Big, bulky and often fragile are not words you want to hear when speaking about an item you're about to travel with.
These headphones are exactly what a traveler needs. Bluetooth connection (no messy wires), splashproof (can workout or run in the rain with them), noise-canceling (no need to deal with crying babies on a plane or loud hostel people) and are small (takes up no space).
11. GoPro & Selfie Stick
I don't care who you're gifting this too, they will love it. Tech-savvy or not, photographer or not… Everyone can use a GoPro when they travel. It's so easy, compact, and useful. If you want to give a great travel gift, this is it.
I never leave the house without mine.
Don't forget a selfie stick though! A waterproof one is best so it doesn't get rusty.
Check Price for: GoPro | Selfie Stick
12. A Great Tour or Fast Track Ticket
Your little traveler is off, off and away very soon. They have almost everything sorted, they won't shut up about their trip, and their bags are packed and ready to go.
What to get them now? How about a great tour or a fast track ticket? Take a look on Get Your Guide which has tons of ticket to purchase that could be a great gift for travel lovers.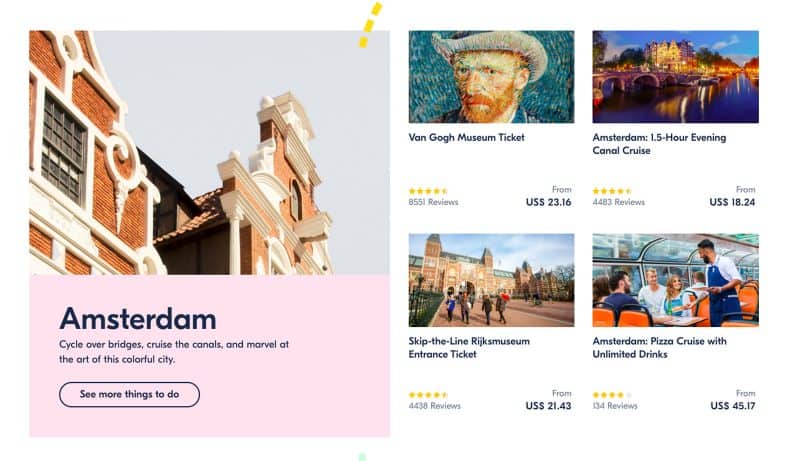 Are they going to the Vatican? Buy them the early entrance fast track ticket so they don't spend half a day waiting in line. Will they be taking day trips from Reykjavik? Gift them a badass tour to experience the Northern Lights! The possibilities are endless with this one.
Easy and Cheap Gifts for Travel Lovers
---
So you've waited until the last minute and you've spent pretty much all your money. How could you have forgotten your travel-loving friend?!
Oh, right, they travel often… Well, luckily for you I have a few more things you can get them that are cheap and most importantly still a very useful gift for travel lovers. Nobody has to know you forgot, it's OK, I won't tell.
Now hurry up and grab one (or a few if you really love them) of these gifts…
13. Adaptor—an Actual Good One
Sure travelers can buy a crappy adaptor at their next destination and you could even find one at Walmart but when you're in your hotel Netflix and chilling before a big day out the next day and that adaptor totally craps out on you, or worse, totally ruins your electronics, don't come crying to me.
Get a quality power adaptor, pay once and have it last years. It's all in one and there's no need to keep a baggie of 7 different ones either. This is a gift for travel lovers that won't get old.
14. Scarf With Pocket/Money Belt
Hide 'yo money. I love my scarf with a pocket and so will your friend. Are you gifting to a dude? Get them a money belt.
Even if they aren't wearing them every moment of the day, they are a clever place to hide your extra cash when sitting in your hotel room.
Check Price for: Scarf with pocket | Money belt
15. Speaker
It's the little things. Having this speaker at the beach to chill out to some sweet summer vibing tunes or being the savior of an impromptu traveler hotel party… This thing will come in handy. Trust me.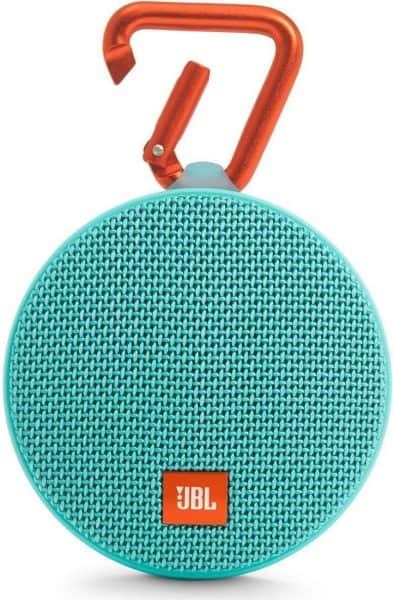 Also, it's so tiny and it's waterproof so AKA it makes the perfect gift for travelers.
16. Rav Charger
I recommend this thing all day every day, the simplest gift for a travel lover is the power (literally) to not be without battery. Charge your phone, charge your GoPro, charge anything with a USB.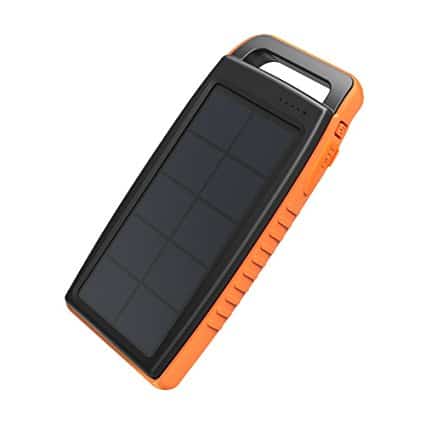 The best part is this one is made with adventurers in mind. It's rough and tough and can solar charge itself in case you don't have access to an outlet for a few days and you're out in the sun.
17. Space Saver Bags
Simple. Cheap. Practical. Borderline necessary.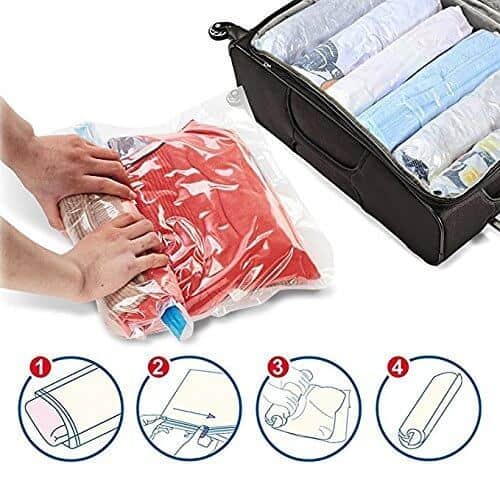 OK so this isn't a unique travel gift by far but I will tell you what, a traveler will love you for a pack of these. They save a ton of space and when you're traveling a lot, space matters.
18. Waterbottle
Stop right there. Nobody is going anywhere without a water bottle. It seems simple and perhaps even stupid to give one as a gift but it's going to be handy AF when they're galavanting around the globe.
While many countries have safe drinking from the tap and a regular water bottle will do, if they're venturing off into far away lands where the tap is not drinkable, or adventuring through the mountains, getting a water bottle with a filter will be an invaluable resource.
Hydroflask is a perfect water bottle for travels as it keeps cold drinks cold and hot drinks hot. The Water-to-Go water bottle filters out 99.9% of contaminants for those adventuring and in need of water in sketchy places.
BONUS: The environment will thank you.
Check Price Hydroflask | Water-to-go
19. JSVER Square
OK so this isn't the most unique travel gift out there but it sure is damn practical.
Picture this: A traveler walks into their hotel room to find only one outlet… and the lamp is using it. They have a camera, a phone, and a computer to charge. LAME. Nobody wants to deal with this. (Also, this has happened to me)
I couldn't picture my life without one of these things now. Everything I own can be charged together plus some extra outlets and USBs for a friend.
20. Dry Bag
I'm so sorry for anyone reading this right now who has been a long time reader. You're probably getting ready to click that X right now (which is exactly why I listed this towards the end, mwahaha)…
This dry bag is recommended in every single post of mine so I know you're tired of seeing it.
For those that are new, oh hi! Here's my fav thing in the world. Dry bags are great.
They are a rainy day purse, a beach bag, a bag to throw electronics in when caught in the rain, an extra bag for souvenirs, grocery bag… This gift for your travel-loving friend will bode well, promise!
21. Electronics Organizer and Saver
Kindle, iPad, tons of wires, SD cards, a hard drive… There are a ton of electronics a traveler carries.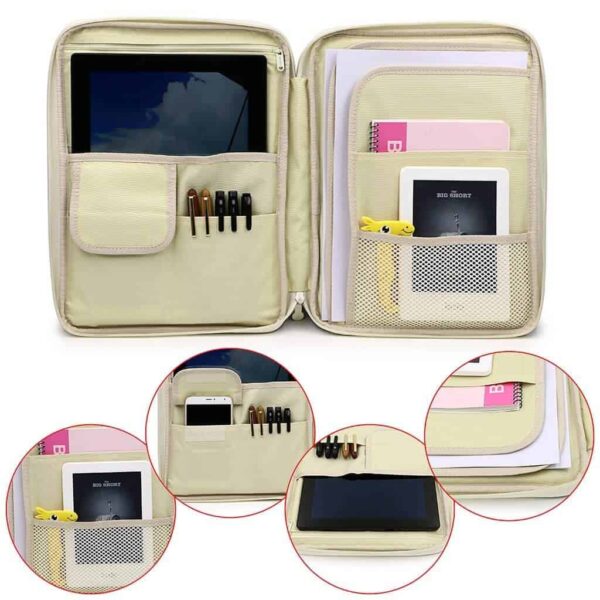 While it would be a crying shame to get anything wet while traveling, their electronics would be most devastating. Gift an organizer, so they aren't a hot mess on the trip, that's also waterproof.
Two problems, one solution.
BONUS: Totally Useless But Also Fun Travel Gifts
OK OK… I like to have some fun here and there and I'm not ALL about efficiency, saving space, and the necessities. Here are some fun gifts for travel lovers so you don't think I'm the worst…
22. Card Against Humanity
I will admit, this gift isn't for anyone. First, you have to be a horrible person. Literally. It even says it on the box, "a game for horrible people." But secondly, I know not everyone travels with cards.
I don't but I know there's always that dude that has a deck of playing cards, or that chick with her tarot cards… There are people out there who love to travel with little games and if you ask me, this is one of the most fun, coolest, and most ridiculous of them all.
If I didn't live out of a bag and I had more space… I'd carry these. This is such a fun game if someone is looking to make friends and be social! I'm so happy I ran into "that person" who carries cards because I recently had an awesome game night with this deck and some new friends.
23. Travel Coloring Book
Now this is a fun gift I can get behind. Long plane and train rides, just trying to wind down after a long day of walking for 10 hours around a new city, or just needing an "escape" for a few minutes—a travel coloring book would be the perfect travel gift!
There's actually tons to choose from so which is right for your gift? A doodle book? A coloring book focused on a city? Mandalas? Nature? I love this idea and I'd be lying if I didn't mention that I love that it doesn't take up too much space…
Hopefully, this travel gift guide filled with *actually useful* travel-related gifts was exactly what you needed to help inspire your shopping this year. Not to get on a soapbox and preach but this is my blog so I'll do whatever TF I want we are truly obsessed with material possessions in this world.
We could perhaps reevaluate what we actually need, fill our live's with more experiences than things, and perhaps not be so wasteful with meaningless trinkets and wasteful do-dads. Focus more on what's needed and what we can all do without.
Try to give gifts this year that are *useful* and serve a true purpose. The reason I can live abroad and travel often is because I'm practical, buy only what's needed, spend money on experiences and not things, and live minimally. That's just my two-cents. I'll stop killing the holiday cheer with my rant now. 🙂
So which of these travel gifts is best for your friend or fam member? Let us know in the comments!
---
---
>>> Read More! <<<
I Traveled the World for 4 Years Without Travel Insurance: Do You Really Need It?
All The Travel Gear I Use and Love
37 Wicked Experiences in Europe That You Need to Do Once in Your Life
---
---
Click the picture and pin it to Pinterest!