It's becoming easier and easier to travel the world, but for many, a 1 or 2 week holiday is simply not enough time to see all the sights and cultures that other countries offer.
Thankfully, there are many options that allow for Brits to live and work overseas—After all, the best way to get to know places is by simply living there.
With working holiday visas for UK citizens, this opportunity of getting to live in foreign countries while traveling and working is made possible!
What is a Working Holiday Visa for UK Citizens?
By applying for and getting a working holiday visa for UK citizens, you'll be able to work and travel in a different country for up to 2 years depending on the country. This way, you can fund your travels while making memories and experiencing things you would never have been able to if you stayed in the UK.
Australia WHV
When thinking about going on a working holiday from the UK, the most common country to spring to mind is Australia. The working holiday visa for UK citizens in Australia has been created for young people who want to travel and work in Australia for a year or two, which for many seems like a dream come true. If you are between the ages of 18 and 31 and hold a passport, then you are entitled to apply for a visa.
There are a huge number of opportunities in Oz, not to mention incredible scenery and once in a lifetime experiences. Many people will head over and get a job in a bar or shop, but you could also look into more unique jobs such as becoming a scuba diving instructor or nannying for an Australian family.
The options are endless, you could make a base for yourself in one place or travel around the country, meeting new people on your journey. There are limits of a working holiday for UK citizens in Australia, as you can only work for 6 months maximum for one employer. However, the country is very backpacker-friendly, which is one of the reasons it is so popular.
There are some basic criteria that is needed to be granted a working holiday visa in Australia:
Aged between 18 and 31.
Your passport should preferably be valid for at least 6 months.
You cannot be accompanied by any dependent children
You must be outside of Australia when you are applying
You must meet the Australian health requirements.
You will also need to prove that you have sufficient funds to sustain your stay and to pay for an onward ticket out of Australia. They usually request at least $5,000 AUD but they don't always ask for proof.
The cost of a working holiday visa for UK citizens is $440(AUD), which is used to lodge the application.
When in Australia, there is then the option of extending your stay for another year. In order to be granted this extra time, you must have first completed at least 88 days of paid work in a primary sector. This means jobs such as farm work, picking fruit, construction or tree cutting.
[box]RELATED: The Ultimate Guide to the Australian Working Holiday Visa[/box]
New Zealand WHV
A haven for adventure and outdoor lovers, New Zealand is another option for those looking to go on a working holiday as a UK citizen. This visa slightly differs from its neighbor of Australia, as you can stay here up to 23 months. You'll have to be between the ages of 18 and 30, and also make it clear when you are submitting your application that you are hoping to visit the country with the primary goal of travel rather than work.
Your passport must be valid for at last 3 months after your planned departure, and in your bank account, you must have at least NZ$350 or equivalent per month that you plan to stay, with evidence.
You can either opt to apply to stay for 12 months or 23 months, however, if you are applying for the 23, you must provide a General Medical Certificate. You can always go for the 12-month option and then apply for more time while you are out there. It will cost you £200 for a processing fee for the working holiday visa for UK citizens.
Canada WHV
Canada is a country well worth exploring. It has a stunning coastline, mountainous interior and many interesting and vibrant cities bursting with new experiences. So many that just a few weeks' vacation may not be enough to do all you want to do and see all you want to see.
The International Experience Canada Program is a good option here. It provides people between the ages of 18 and 31 with the opportunity to both travel and work in Canada. Once you have been approved, you'll get an Open Work Permit, which lets you work at most jobs in Canada. The permit is valid for 1 or 2 years. The participation fee for this visa is CAD$150, plus you'll also need to pay an open work permit holder fee of CAD$100.
The requirement of getting a working holiday visa as a UK citizen are:
Holding a valid passport for the duration of your stay
Be between 18 and 30 At the time of application
Have at least 2,500 CAD, or equal to, in your account so that you can cover your travel expenses
Be able to take our health insurance
Have a round trip ticket or the funds to purchase a ticket out of Canada
USA WHV
Although living, working and traveling through the varied landscape of the USA may look appealing, getting your hands on a working holiday visa for a UK citizen will not be very easy, as the visa requirements are a lot stricter.
It's for this reason that many people chose to do seasonal work, working for up to 4 months at a time through programs such as Camp America. If this sort of work doesn't appeal to you, another option is to apply for a J-1 Visa. This visa allows you to become an Au Pair for up to 12 months if you are between 18 and 26.
The USA and its heath care… :sigh:


The problem with this visa is you will have to have a job already lined up before you apply and will have to complete courses before you are eligible. You'll also have to work at least 45 hours a week, which doesn't leave much time for exploring.
You can find out more information about getting a working holiday visa for the USA here.
Singapore WHV
If the glittering metropolis of Singapore takes your fancy for a working holiday as a UK citizen, there are options when it comes to traveling and working there. The Work Holiday Program allows students and young graduates that are eligible to work and holiday in Singapore for up to 6 months, with a minimum of 2 months, making it perfect for those looking for a summer job.
In order to apply for a working holiday visa for a UK citizen in Singapore:
You have to between 18 and 25 at the time of application
Your university must be recognized by the government.
If you are an undergraduate you have to have been a full-time student for at least 3 months before applying, and graduates must have been a full-time student of the university.
The kind of work the visa allows you to do is in professions such as medicine, dentistry, pharmacy, law, and architecture. It takes around 3 weeks to process an application and will cost you $175.
Find out more about this opportunity here.
Japan WHV
For many, Japan is a fascinating destination to travel to. In addition to plenty of big things to do and see, you'll experience a whole new way of life, not to mention some fantastic food. A working holiday visa for a UK citizen for Japan allows those who are between the ages of 18 and 30 to live and work in Japan for no more than a year.
There are plenty of jobs you could take in Japan, but the most common for people from the UK is an English teacher, therefore a TEFL certificate could come in handy.
[box]RELATED: How Not to Get Screwed Over While Choosing the Best TEFL Course Online[/box]
To obtain a working holiday visa as a UK citizen you must:
Be between 18-30
Own a valid passport
Have at least £2,500 in cleared funds or £1,500 and a return onward journey with proof.
You should also have some accommodation lined up at least for your arrival as you'll need to state where you are staying in your application. You'll also have to write a short piece on why you want to work and live in Japan to show your passion.
More information regarding this visa can be found here.
Taiwan WHV
Taiwan actively promotes a working holiday visa to UK citizens in order to encourage international engagement. The program emphasizes a holiday first, and work second attitude. In order to be accepted into the program, you must be in between the ages of 18 and 35 and have at least NT$100,000 or equivalent in the bank.
Once accepted, you are free to experience different cultures, study languages, take part in short term courses and work legally. Like Japan, your move to Taiwan should be with the primary and cultural intention, and with so many incredible things to do and see, this shouldn't be too hard.
To find more info about this visa, follow this link.
Working in The EU
As a UK citizen, you have the right to work in any country in the European Economic Area and Switzerland without a work permit. This includes all countries in the European Union as well as Norway, Iceland and Liechtenstein. The great thing is, you'll have the same rights as the nationals of the country, such as working conditions, pay and social security, and you are free to come and go as you please.
This is a fantastic opportunity to see countries you otherwise may never have visited, earning and saving enough to move on to your next destination easily.
Here are some helpful post and job ideas for around Europe (and really, the world):
What You Need for a Working Holiday Visa as a UK Citizen
When it comes to getting a working holiday visa as a UK citizen, there are several things you will need. Although the rules and regulations will change depending on where it is you want to work, they all ask for pretty similar things.
Passport– ALL working holiday visas for UK citizens will require you to have a passport. This is pretty much a given, as you'll likely need a passport to get into the majority of countries anyway. Some visas may require you to also have at least 6 months until renewal, or have plenty of free pages in the passport. Always check the regulations regarding your passport before applying.
Savings– To get a working holiday visa, you will need substantial savings. There are a couple of reasons for this. Firstly, to make sure that you have enough money to sustain you when you are in the country. If you can't get a job at first, then this money should tide you over for the first few months. They also like you to have savings so that you can afford to buy a flight out of there when your visa runs out. Different countries have different saving requirements. Here are some side hustles and seasonal and temp job ideas to boost your savings quicker.
A flight out of there– Some countries may allow you to have fewer savings if you have already booked flights or another form of transport out of the country before the visa is due to run out. Read this before buying a one-way ticket.
Age– Most working holidays as a UK citizen have an age range that you have to be in order to apply. The most common age range is between 18 and 30, so you are old enough to live alone but young enough to work. The whole idea of a working holiday visa is to allow younger people to see the world while working.
Criminal convictions– If you have had criminal convictions in the past, you probably won't have much luck getting a working holiday visa.
Cost– In addition to the savings required to get a WHV, you'll also have to pay for the visa itself, which can sometimes be pretty pricy.
Tips for UK Citizens Wanting to Work Abroad
Job prospects– It would be a good idea to get at least a basic idea of what sort of job you are going to look for when you reach your final destination. For those looking to teach English, do some research about what options are out there and some of the best places in the world to teach. You may even want to consider reaching out to various companies to see if you can secure a position before you even arrive. This is what many people do when they get a job as a nanny or tutor.
Accommodation– You don't have to get all of your accommodation sorted before you arrive in a country, but there is no harm in having your first few days sorted so you have a little time to get your bearings. I also have some tips on how to best use Airbnb when heading abroad PLUS an Airbnb discount code for you!
Embrace it– Landing and setting up a life in a completely new country is not going to be a piece of cake, and you'll certainly have your down days. BUT it's likely to be the best experience of your life, so make sure to love every minute of it, and not get too sad if things don't always go to plan, it's all part of the adventure.
Move around– One of the biggest regrets people who do a working holiday have is not moving around enough. Some people get comfortable and stuck in their job, but one of the best ways to make use of a WHV is to work, save some money and then move on, allowing you to see as much of the country as possible. With that said, if you move around too much, you'll spend WAY more.
Visit surrounding countries– When visiting far off countries like Canada and Australia, you are in a great position to travel to other countries that otherwise would have been too far to reach. Why not holiday in Bali or spend the weekend in New York? The options are endless.
More Working Holiday Visas
Which of these working holiday opportunities for UK citizens are you going to do? Let us know in the comments!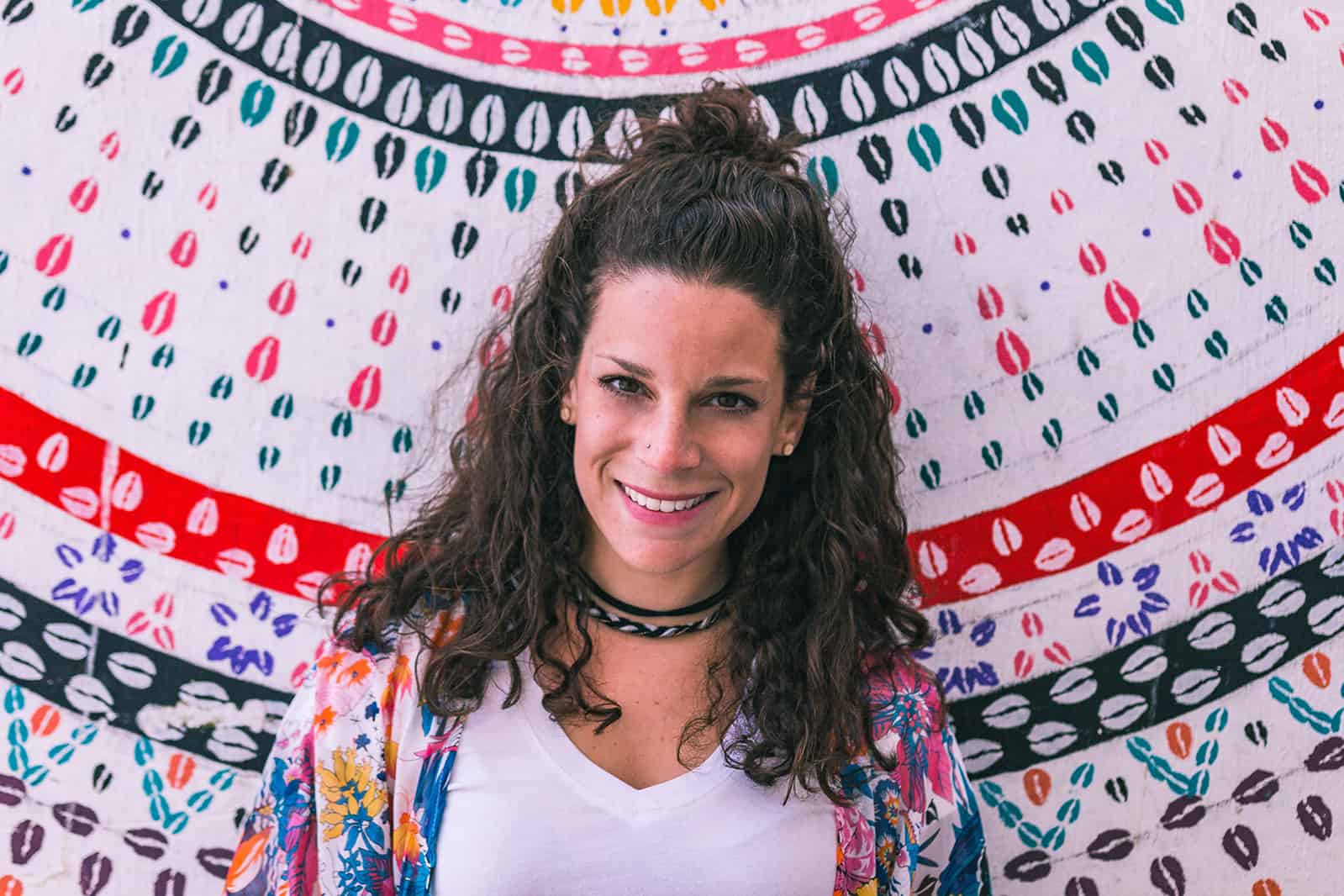 Nina Ragusa is an adventurer, messy bun master, breakfast fan, and full-time travel blogger. She's been abroad since 2011 and blogging on Where in the World is Nina? for nearly as long. Nina helps people like you move around the world while making money. She loves talking about how to work abroad and online to travel longer!