Gushing waterfalls, magical lava caves, beautiful beaches numerous UNESCO World Heritage Sites and a Natural World Wonder.
The nature of Jeju island is simply stunning. And it can all be attributed to volcanic eruptions too as that's how this island was formed in the first place! Pretty cool, huh?
Now, this island is teeming with natural attractions, and in my opinion, the best way to see the things to do in Jeju, is to road trip it! The island is pretty small and can be done in a matter of a few days without skipping any of the cool stuff.
Grab your vehicle and make your way around these spots on an epic Jeju Island road trip!
Things to Do in Jeju on a Road Trip
---
Day 1
Manjanggul Cave
Not just any cave! This is a UNESCO World Heritage Site for being one of the most spectacular lava tubes in the world.
The "lava shelves" and odd structures created by lava ages ago make for an interesting visit.
There are educational plaques as you walk through the dim cavern and at the end is the world's largest lava column.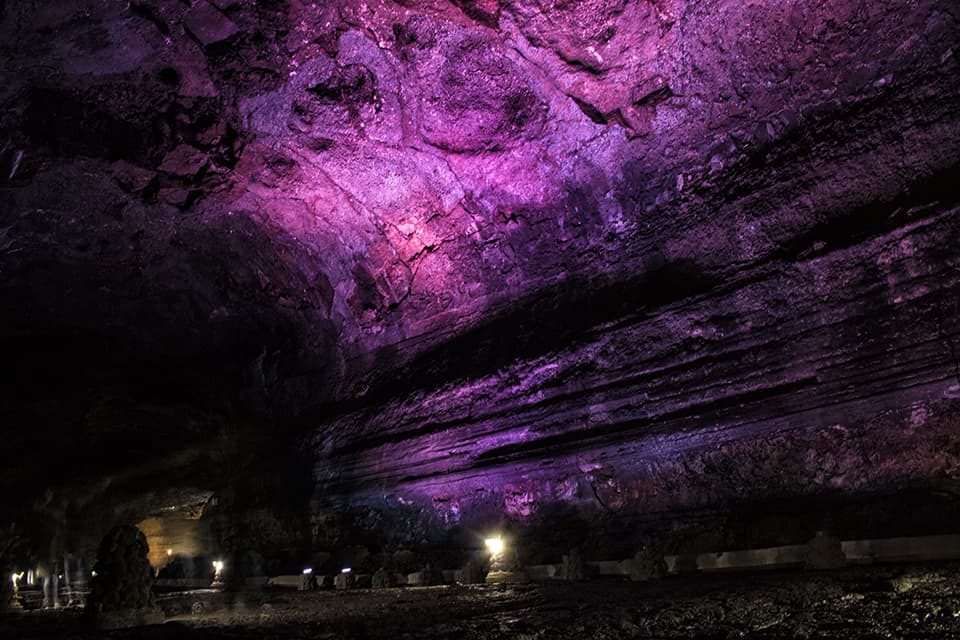 The cave is illuminated by colorful lights and has a path to easily walk down, but it's quite craggy, so be careful not to stub a toe!
Gimnyeong Maze Park
Be a kid again, I know I wanted to! I've always wanted to do one of those mazes walk things! When I found out there was one directly next to the lava tubes, I decided this was my chance.
Surrounded by two-year-olds, Garrett and I were the oldest childless adults there. With no cares in the world, we ran around trying to find our way out of the maze. It was quite entertaining!
Jeju Women Divers – Haenyeo
WOMEN POWER! These ladies are true badasses.
The tradition still lives on as women dive to the depths, without oxygen tanks, to make a catch. They mostly catch shellfish and abalone.
The women all vary in age, some reaching 80 years old! This is how they support their families and make their money. You can see them at a few different location around the island, but the most popular is around Seongsan.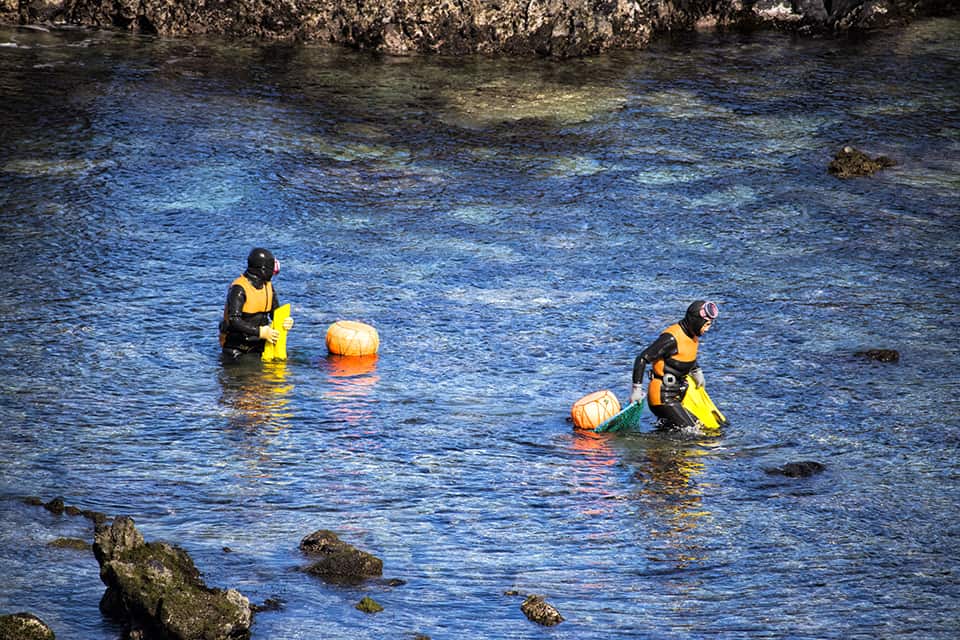 Accommodation on Jeju Island:
There was no English name for this one. It's right across from "Papaya Burger" and a few buildings down from Sunflower Guesthouse. Yeah… Good luck. 🙂
Recommended Jeju tour:
Resources for Your Trip: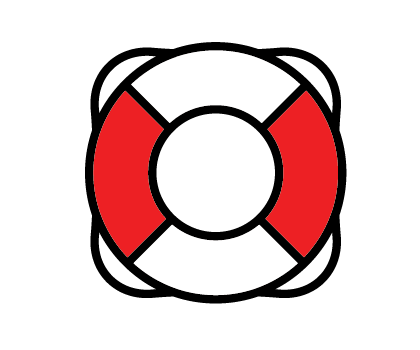 Don't forget insurance!
Get a quote with the best and easiest travelers insurance: Safety Wing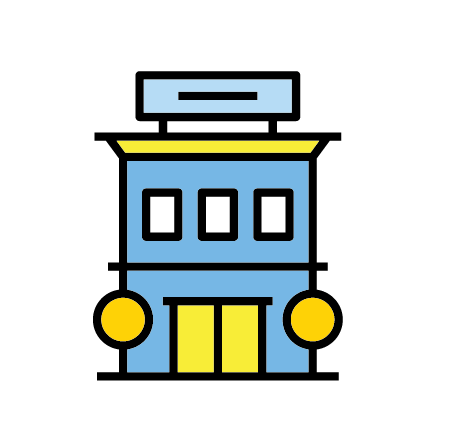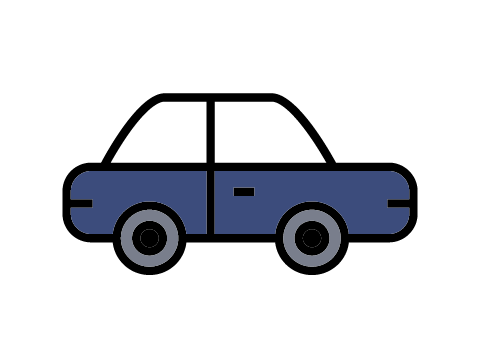 Best Deals on Vehicle Rentals: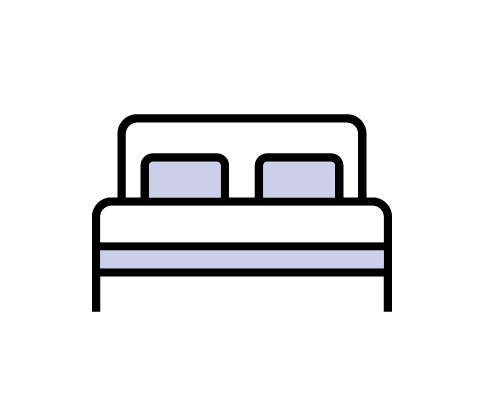 How to Get Free Accommodation Anywhere!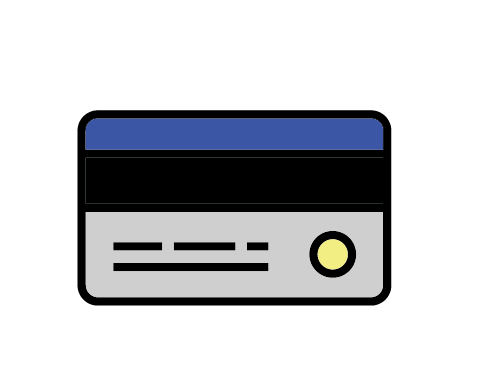 You NEED the Right Travel Cards!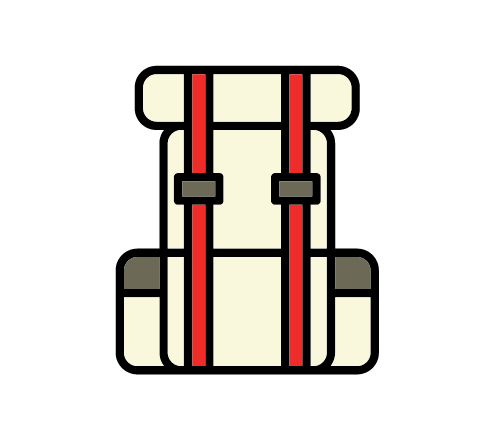 All The Gear You Need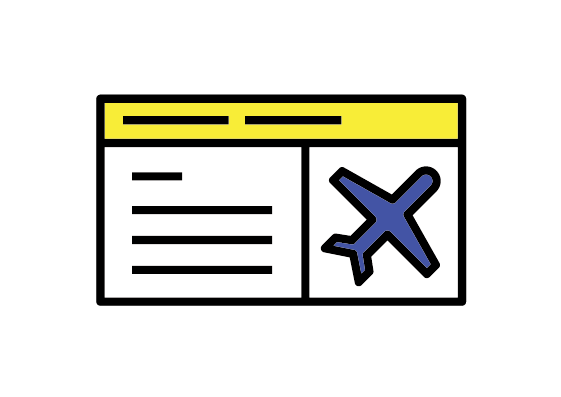 Day 2
Seongsan – Sunrise Peak
Literally, a peak where the sun rises. But not just any peak, this one happens to be a Natural World Wonder!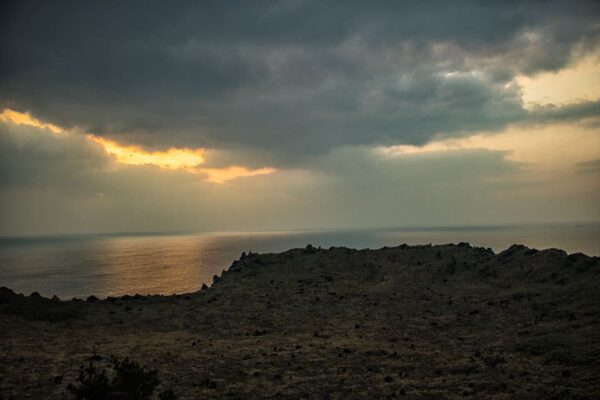 The hike up is pretty easy only taking about 20 minutes to reach the top platform. However, we found the sunrise to actually be better from afar. The top offers a look into the crater but it's nothing too remarkable.
The side views are better as shown in my pictures.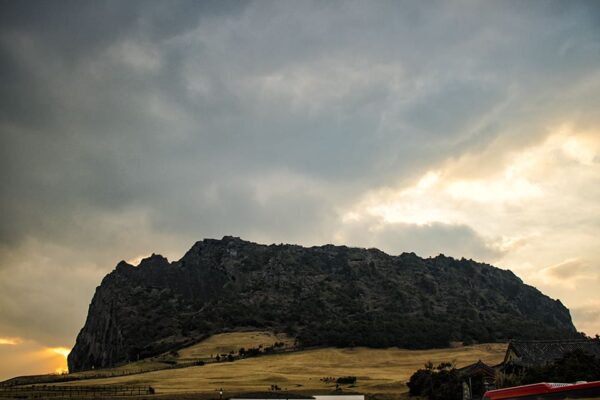 For an even more spectacular sunrise, I would say go back even further so the sunrise is actually peeking out from the peak! That's' what I would do if I ever went again. Obviously, this is on the top of things to do in Jeju, so hopefully this tip helps!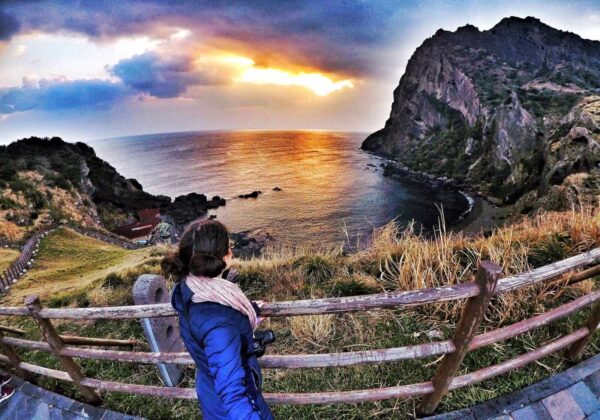 Take some time to enjoy the scenery around Seongsan as we did and we were rewarded with schools of dolphin in the distance!
We got there before sunrise and nobody was at the gate taking payment, however, this UNESCO Site usually costs 2000 WON.
Jeongbang Waterfalls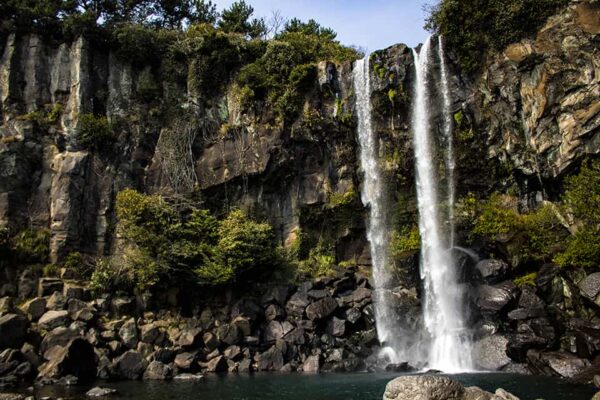 Best waterfall on the island, that I saw at least! Legends say that there a holy dragon that lives underneath!
Cheonjeyeon Waterfalls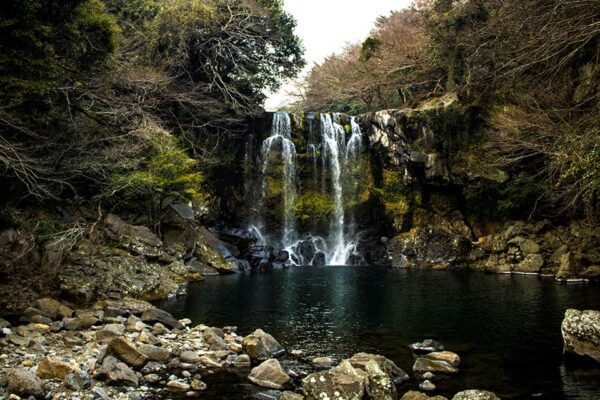 Another beautiful waterfall with legends of seven nymphs that bathe in its waters.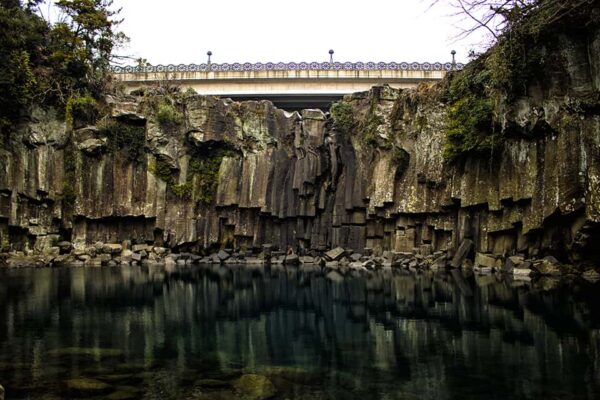 You'll walk over the seven nymphs bridge to reach the falls. There is a pool in the back and the first and second tiers that are the nicest. There isn't a great vantage point for the third falls so I'd skip it especially if you're low on time.
Accommodation on Jeju Island:
Minjoonggak guesthouse in Seigwepo. Nice sized room, nothing special, just what you need. The cheapest room we stayed at on the island!
Recommended Jeju tour:
Day 3
Jusangjeolli Cliffs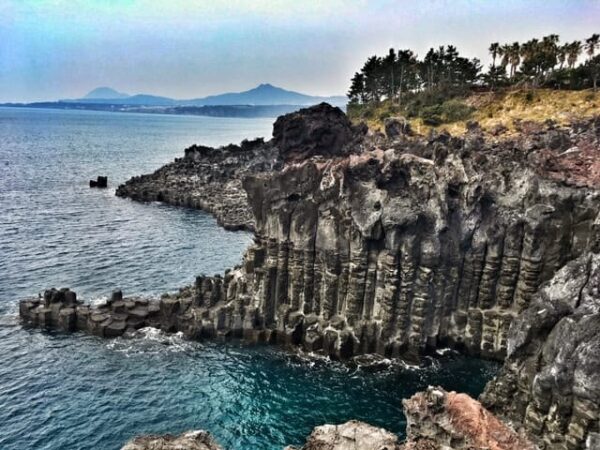 Pretty sweet looking in pictures, a little underwhelming once you get here. There's literally one small boardwalk to walk on to see them and that's it. It's a 5 minute stop over if a stop over at all…
Sanbangsan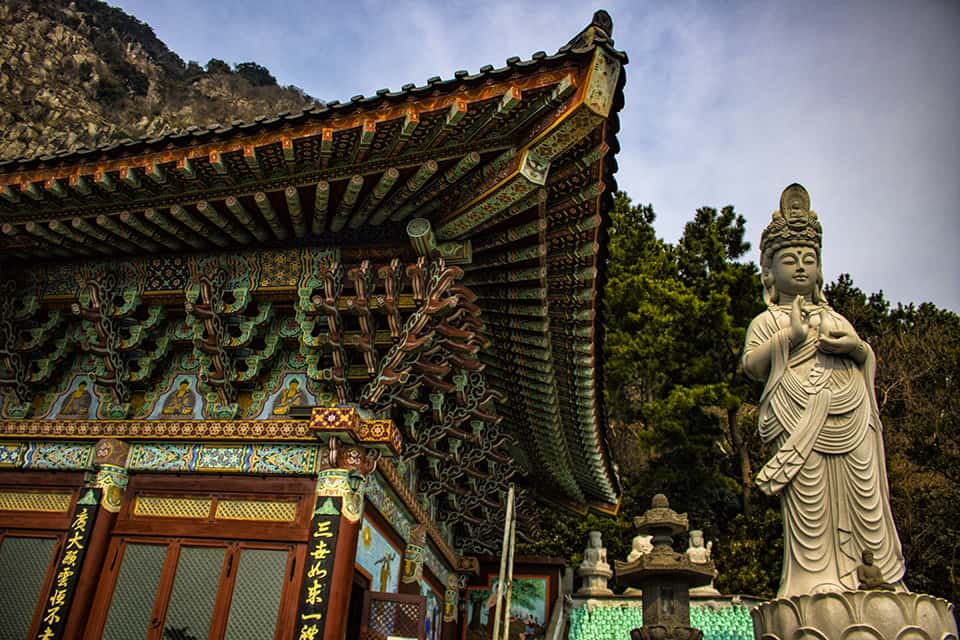 Get a mini workout and hike up this mountain. There's a temple on top and some pretty sweet views.
Songsak Mountain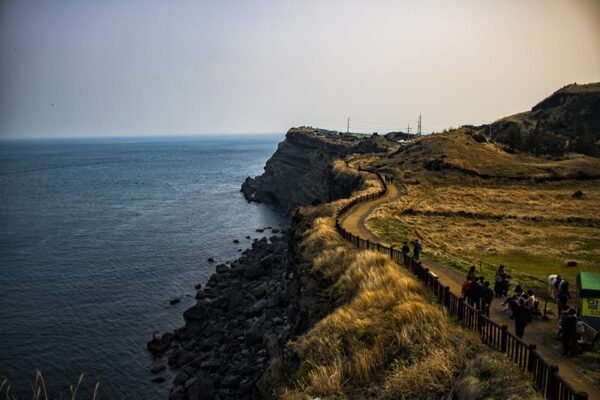 Another mountain nearby with some more views!
Hyeopjae for Sunset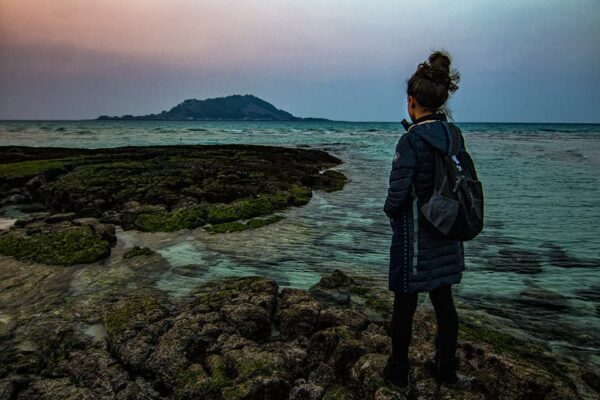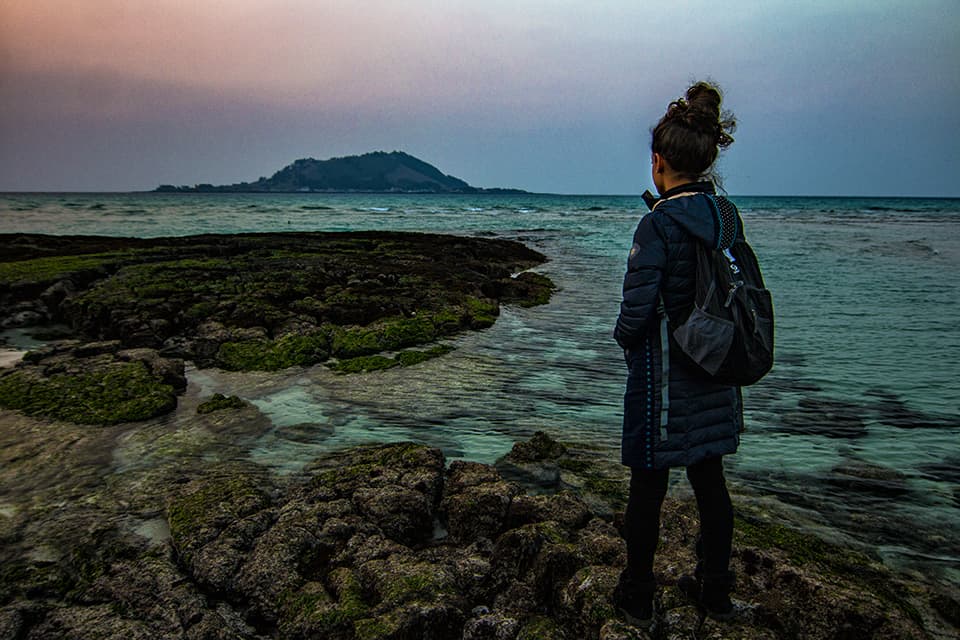 This beach is pretty unreal! We got here just in time for sunset. Time it well so you can do the same.
The black rocks peeking out of the crystal-clear cerulean waters were spectacular.
That and the sunset was shooting out crazy hues of purple, pink and blue… We couldn't stop taking photos. Out of all the things to do in Jeju, this is perhaps my favorite! I love me a good beach.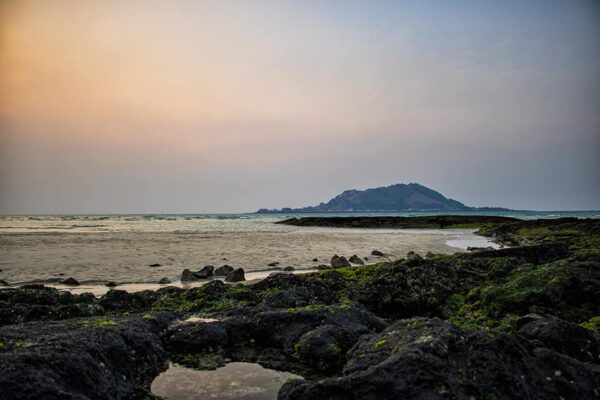 We got up the next morning and spent some time on the beach again. It's truly beautiful! The only downside of it was it was winter and we couldn't take a dip. I was dying to!
Accommodation on Jeju Island:
La Paloma Pension – I could have lived here! It's a really nice studio apartment just a few minutes away from the beach and the town.
Recommended Jeju tour:
Day 4
After enjoying Hyeopjae again (SO PRETTY!) we didn't have as an eventful day!
Perhaps during summer you'd spend more time at the beaches, but being winter… Yeah, it was freezing. If you were going to skip a day or maybe you only have three days… This is the day to skip.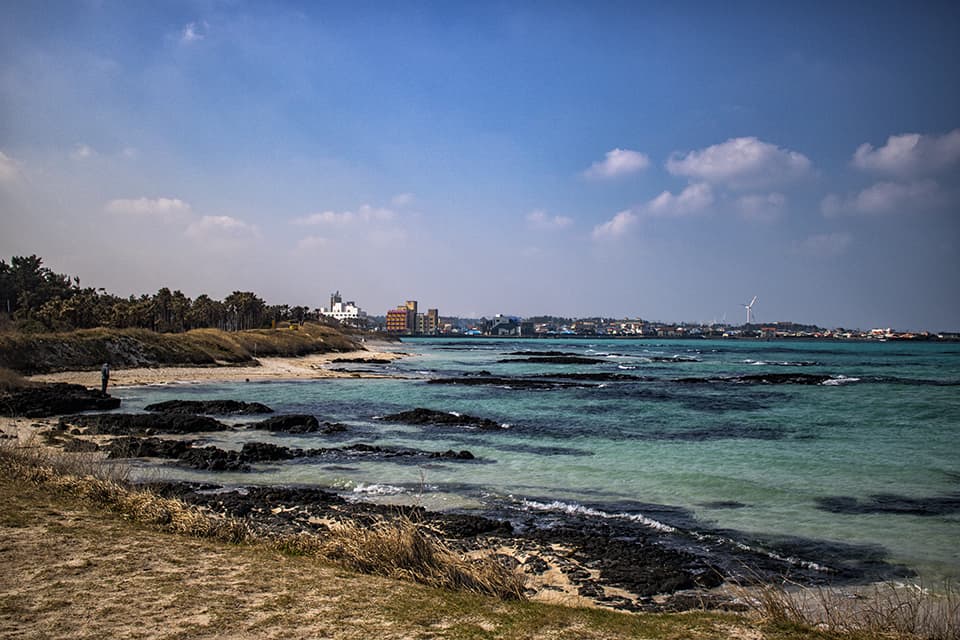 If weather and time permits, I'd recommend hiking Mount Hallasan today!
We were so keen to do so, however, the weather wasn't on our side and we were lacking the proper gear. You need real hiking shoes (we didn't have any) and crampons which they have there for purchase (if you're going in winter that is, we went in February and would have needed them if we went).
Hallasan looks EPIC and I was dying to go, but after research and speaking to locals, we just simply weren't prepared.
Summer would be better or if you're going in winter, make sure to bring the proper gear.
Gwakigwamul Beach
Decent looking beach with weird bathhouse area on the shore. It was really gross and dirty, maybe they clean it up for summer use? Either way, if you want to beach bum, this seems like a decent choice, but not better than Hyeopjae.
Iho Beach
SKIP. Not a nice beach at all.
Dodubong Hill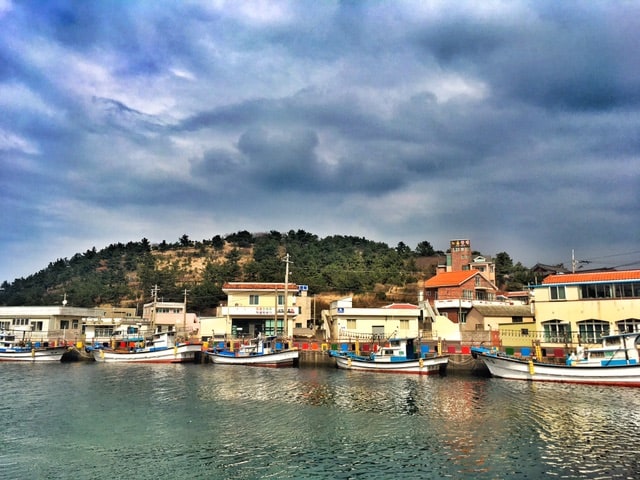 Need to kill some time? Only have time to enjoy Jeju city? This is a cool getaway just outside the city.
Get a mini workout in too. It's a hill with views of the port, the ocean, the city, Mount Hallasan (if it's not foggy) and the airport! I actually really enjoyed our walk around here.
Loveland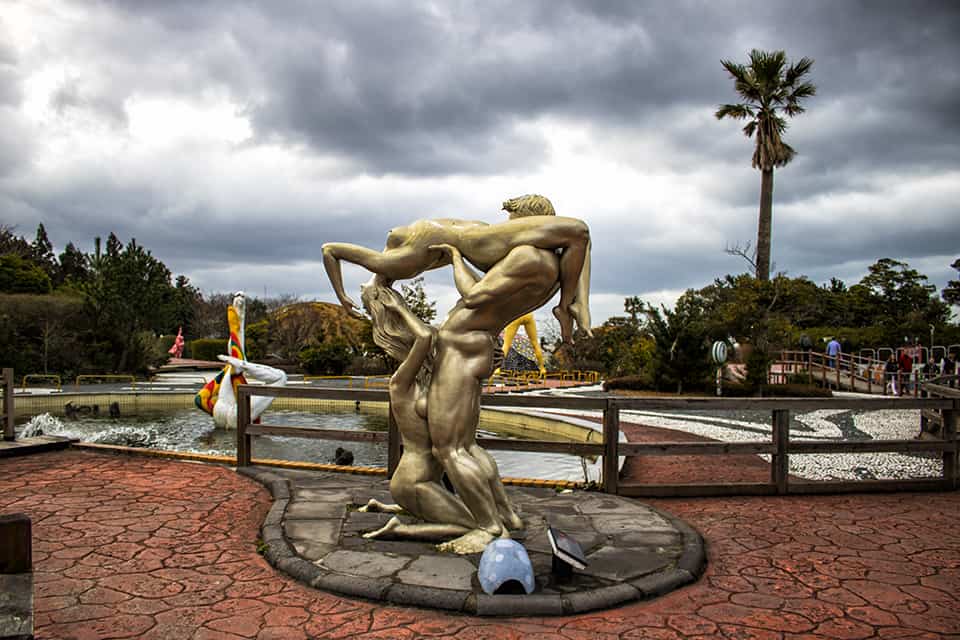 A sex park full of statues in provocative positions, showing all the bits, and museums and gifts shops all related to sex. Interesting, weird, and a cool way to kill some time… I guess.
Recommended Jeju tour:
Renting a Car on Jeju Island
We rented through Sixt as they had one of the only websites in English and offered a decent deal.
There were no issues when returning the car, but make sure to have an international driving permit! If you're from the USA, it's super easy to get. Just go to AAA and pay $20 for one.
Like ANY other rental you get, always ALWAYS take pictures and video of the vehicle before driving away. You never know what damage they will try to pawn off on you. We had no issues with this one but had a video just in case we did encounter it.
4 day rental total: 54,000 won
Total spent on gas: 35,000 won (We only used 3/4 a tank for the whole trip!)
That's less than $80 USD total for a four-day rental and gas! So worth and much cheaper. This is THE BEST way to see all the things to do in Jeju!
We've had luck getting good prices on rentals here.
Tips for Driving in Jeju
Driving in Jeju was pretty easy! Especially if you're from the US or another country who drives on the right-hand side. Everything is pretty clearly marked and signed in English.
Make sure to download the app maps.me.
For some reason, Google maps doesn't work properly in Korea! It only provides bus routes, not driving. It's quite weird, but yeah, maps.me will solve that problem plus you can use it without the internet.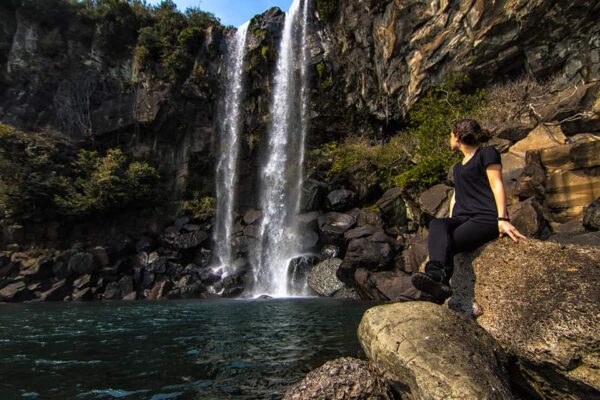 Tips for Saving Money on Jeju Island
Eeeekk. Jeju Island was a bit more expensive than we had anticipated. This is what we did to save some money.
We ate out once and no more than twice per day. Usually, our breakfast was bought at a 711! They have hard boiled eggs and a pastry or perhaps some fruit there.
We bought that stuff for our breakfasts so we could save some money, have a semi-western breakfast (I don't like rice in the mornings!), and so we could save time and hit the road rather than walk around trying to find a breakfast joint.
If we were being extra poor, our dinner would just be a bowl of ramen from the convenience stores.
Some places we found ramen to sell for something like 7,000 while one from the store was only 800 won. Of course, it's not fresh, but at the same time, 7000 for a whatever bowl of soup wasn't really something I fancied every night.
There's hardly anything for vegetarians in South Korea as well, so I found it hard to spend money in restaurants when all I could have was a noodle soup.
There's only so much noodle soup I care to eat and they often only had a few slivers of vegetables, so why spend the money on it?
We didn't book accommodation ahead of time!
We were road tripping and weren't 100% sure where we would end up for the night and didn't want to tie ourselves down to a spot.
We arrived at each place in the evening hours and figured we could probably get a better price because it would be rare for anyone else to really walk in wanting a room. We were right. They were more willing to negotiate prices since we were walk-ins.
TIP: Check their prices on Agoda first for a price base and to see if they even have availability, then walk in and ask.
Random Observations I Noticed Traveling Around Jeju Island and South Korea
(Keeping in mind I only stayed around Seoul and Jeju, these are just some random observations!)
Toiletries are available even in the cheapest of hotels. I'm taking full bottle shampoos, conditioners, body wash, and toothpaste! I haven't seen this before. Pretty sweet! Most also have hairdryers, fridges, and more, which in my experience, are usually something extra and not provided at the budget places.
English isn't easy, especially on Jeju. Most don't speak it. If you're going to have any luck, speak to a younger person as most older generations never learned it. Download Google Translate – it's life-saving.
Tiny towels. Why? lol. Why are most of the towels, shower towels at that, so tiny?
Internet passwords are almost nonexistent in the hotels I was at. I couldn't decide if this was convenient or concerning…
Personal Musings About Jeju Island
I thought it was nice. Nothing less, nothing more.
The natural beauty is really something else, but the vibe felt a bit "plastic" to me. Everything is very built up and very made for tourism. To the point where there's no "flavor."
There's nothing mysterious, there's nothing too adventurous, everything is almost too easy. Maybe I'm crazy for saying this? But yeah, I was kind of a bit disappointed by the lack of… adventure? Discovery?
The island is almost too easy and ready for tourists that it feels like it's a machine just churning out mini batches of tourists.
I will also say that we went in low season.
HOWEVER, I was so surprised by the amount of tourist still out. Granted, we were literally the only *white* foreigners on the island. I kid you not, but there were still plenty of other tourists from neighboring countries and from other parts of South Korea.
So I can only image how packed and inundate the island gets during high season.
This is just ME and my opinion. Go see for yourself.
I'd never ever in a million year dissuade people from going anywhere, but yeah, this was my thought on Jeju, Again, it was NICE and we, of course, had a great time!
So that's it for the main things to do in Jeju Island, especially for those who are wanting a road trip around Jeju.
We DEFINITELY made the right choice by renting a car. Not only was it cheaper to do so, it allowed us to have more freedom to roam the island and saved time as buses would have taken so much longer.
Getting Over to Jeju Island
Well, like always, I booked with Skyscanner! I always find my best and cheapest flight deals through them, plus their "everywhere" feature is just way too fun! Check out my cheap flights with Skyscanner guide to find out how I get my flights!
WARNING: Making itineraries with Skyscanner is totally addicting. I can't be responsible for any spontaneous flight purchasing!
Are you off to road trip Jeju Island? What do you think you're most excited to see?
---
Pinning is so hip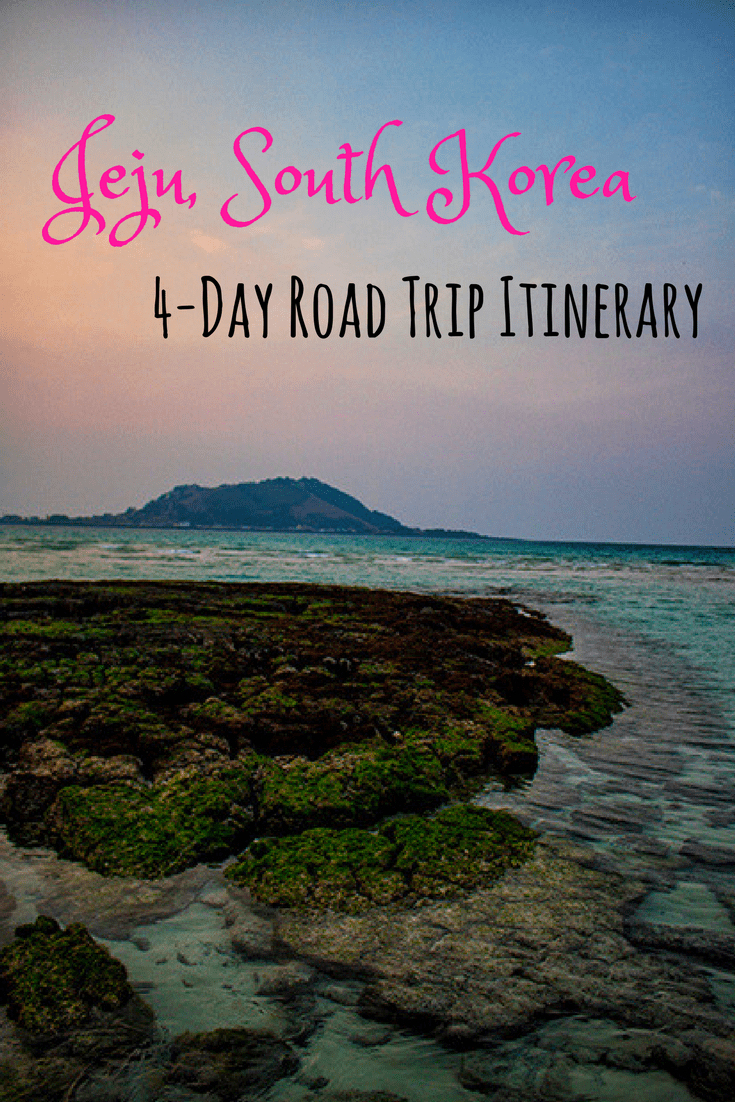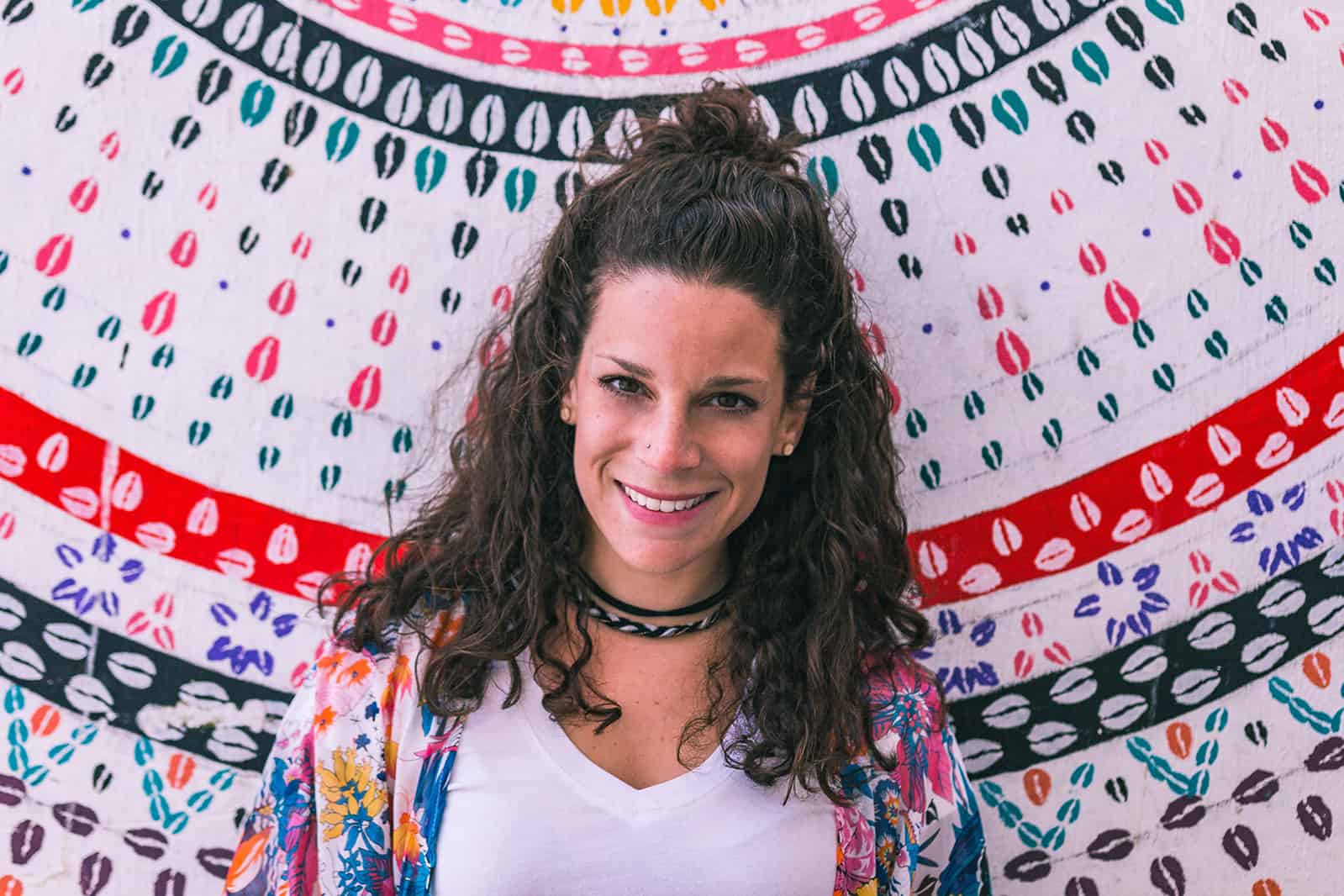 Nina Ragusa is an adventurer, messy bun master, breakfast fan, and full-time travel blogger. She's been abroad since 2011 and blogging on Where in the World is Nina? for nearly as long. Nina helps people like you move around the world while making money. She loves talking about how to work abroad and online to travel longer!