Oh hey, welcome to my recap series. You guys asked for it—so here are my monthly musing, life updates, and other personal tidbits that would be annoying to put in my usual blog posts where you're just trying to get some simple info! Just to note, I'll be doing these monthly (I mean, I'm going to try to) and in efforts to keep these candid (and like, not mega time consuming like all my other posts) I won't be editing them TOO much like I usually do (read: 20 times over the course of two months? yes, really) so sorry for any mistakes. I hope you enjoy these little recaps of my month!
Woop Woop! Month #2 of me coming out with a recap, do I get cookies?
I'm the least consistent person. I'm so forgetful. I have shiny object syndrome. I change plans and habits ALL THE TIME. Essentially, I'm the worst.
So yeah, I'm kinda proud of myself for this small milestone of actually making it to month #2. Here's what happened…
Where in the World is Nina?
Currently en route to Cotopaxi, Ecuador!
Places I Went in February:
Olon, Ecuador and it was goddamn glorious to spend a whole month here.
Quicky day trip to Isla de la Plata (The "Poor Mans Galapagos")
Musings and Highlights This Month
Just one place
Spending an entire month in one awesome place is my happy place. Many maybe think I love traveling all the time but I actually despise it. I like being abroad, I love new places, but a new place every week or even every few weeks is my worst fucking nightmare.
In fact, we only spent about five weeks in Olon and that's SO quick for us. I'm annoyed and sad we left so quickly but our schedule demanded it and that's what happens sometimes.
Spanish
While in Olon I've been learning Spanish. A literal lifelong dream, no joke. Since I was young I wanted to be fluent in Spanish, specifically Spanish. But life always got in the way. I had to study A LOT to complete my double major in four years at university (and of course my free time was spent smoking and drinking with friends because ya know, #collegelyfe)
Then I had a big girl 9-5, then three jobs to save for moving abroad, then I've been living in countries that don't speak Spanish and therefore couldn't even THINK about another language because I was mixing the two up. Hola, sabai de mai? Esta bien. Yeah, that didn't work out well. (That's a mixture of Thai and Spanish).
So finally I made it to a Spanish speaking country and it's the first thing I signed up for! I would have done it in Colombia but surprisingly it was pretty expensive and the few schools in my area ONLY offered 20-hour a week package. I have a full-time job (yes, travel blogging is a full-time job) so that's not happening. I wish. So I had to wait until I got to Ecuador where the school was way more flexible.
I have a LONG way to go but my month of learning has been AMAZING. I can't wait to continue! (Although it will be harder without real classes. Any of my Spanish speaking followers want to chat so I can practice?! lol)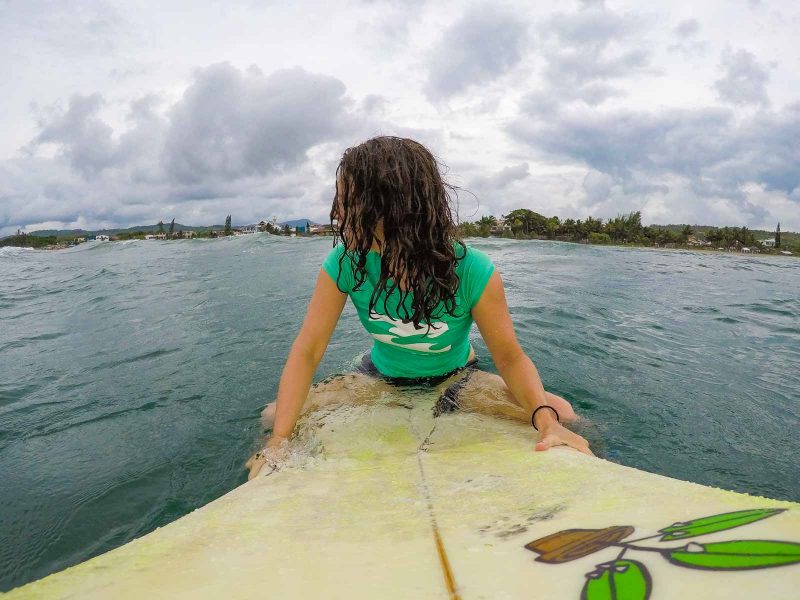 Surf
Oh yeah, and I've been taking surf lessons for the entire month too! I took classes in Indonesia, went surfing a bit in Portugal, surfed a bunch in Morocco, and now took a whole month of lessons here in Ecuador. I've surfed on four continents now and I feel like that's pretty rad. Perhaps I need to add in the last two, Oceania and The USA. The USA actually might happen this summer (wait for iiiitttt 🙂 ) Wait, can you surf in Antarctica?! *frantically Googles*
In case you're curious, I'll tell you alllll about the amazing surf and Spanish school I went with here in Olon in a blog post coming soon. They are called Outdoor Ecuador and they are awesome.
Things That Were Meh
I didn't do anything else
Oops. I almost literally didn't see anything else in Ecuador! I'm going to Cotopaxi now, I went to Isla de la Plata which is only about an hour north of Olon, and then I'm leaving.
I actually meant to go to a few more spots just north of Olon but I waited until the last second and the weather when downhill so I didn't go. Again… Oops.
During week two of being in Olon, we spoke about how we want to return and will, so there's that. I feel a tinge of guilt but overall I'm pretty happy that we stayed in one place.
But also…
I'm really annoyed, like I mentioned, that we only spent a month. Wait, that's a lie, we spent around five weeks because we extended our stay as much as we could but it still wasn't enough. I just started to get REALLY comfortable with my baby Spanish and my surf. I wasn't ready to leave 🙁
Google updates and Corona Virus
Like I told you guys in the last recap, Google updates have been KILLER. They have affected most travel bloggers and not in a good way. Long story short they are giving worse search results (like showing ancient TripAdvisor shit first) and are putting more ads at the top which causes our stuff to appear further down the list. BBBOOOOO GOOGLE!!! Asssholes.
Also, Corona Virus is scaring people out of travel, particularly in Asia. I have A LOT of Asian content on the blog. And now Europe?! My second major area I cover on the blog. Ouch, guys, this sucks. Traffic is down, which means money is down.
Not a huge huge deal as I'm confident it will be temporary and I still make enough but yeah, overall this isn't the greatest time to be in the travel industry. I guess it happens to all industries in some way and at some point though, no?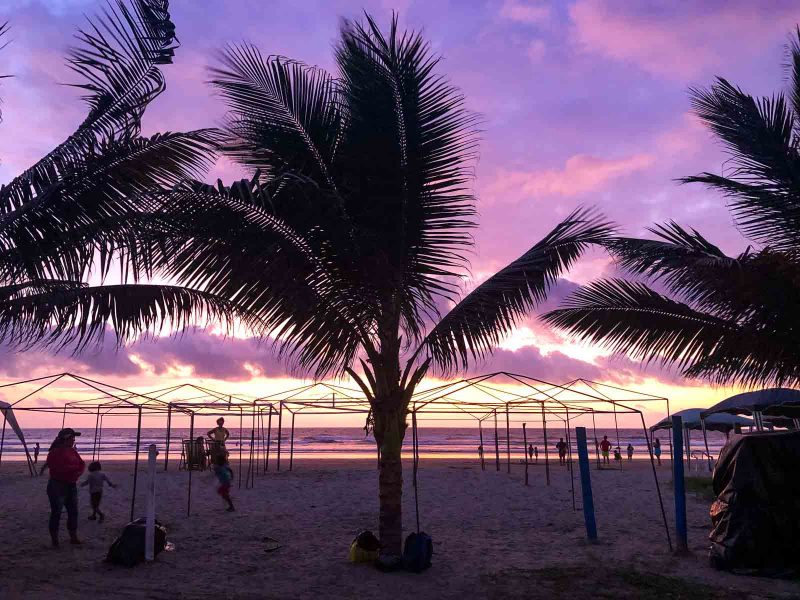 New-ish Blog Posts/Updated Posts/Look Out For
That New New
Medellin Day Trips That Are Actually Worth It – My first Colombia article is out! I'm SHOCKED by some of the day trip recommendations out there on other blogs. Some think a four-hour trip one way is an acceptable day trip? Anyway, I talk about the ones that are actually worth it and the ones that would be stupid.
13 Work Abroad Opportunities for Canadians – Woop Woop! Hey Canada, I got your back too! You guys have some seriously amazing chances to work abroad, us Americans are jelly. Go get them!
New-ish Blogs:
Freshly Updated Blog Posts:
What Blogs to Look Out For:
More Colombia! It's coming VERY SOON. I'll probably have 2-3 published by the end of the week. You'll be able to find them here.
And so is my post on my new fav surf town, Olon, Ecuador!
Previous Recaps:
EXCITING NEWS:
My Australia ebook is ALMOST DONE!!! It's been a long time in the making. Essentially if you want a virtual kick in the ass plus all the info and tips you need to get to Australia and SAVE THOUSANDS OF DOLLARS, I want to help you.
I know it scary, I know the info can get confusing, I know the temptation is a real thing but I got you. I was able to save $20k and Garett saved $34k USD – I know you can too. I'll help you get there, give ya the confidence, tell you exactly what I did, and explain what it did for me and what it can do for you.
SPOILER: It's going to be life-changing.
Curious and want more info? Sign up below to get notified when it's out.
[cp_modal display="inline" id="cp_id_28d45″][/cp_modal]
What's Next?
After Cotopaxi, I'm returning back to Florida for a quick visit—momma is getting remarried and we have items to pick up!
After that, it's back to Portugal to hang out for a month, then a very random decision has lead us back to Morocco so we can continue surfing! Yep, we're pretty obsessed. And ttthhheeeenn – hiking in Pakistan. NBD!
Thanks for tuning in, friends. <3
Until next month! Unless you follow on Instagram stories, were you can find me almost every day 🙂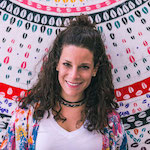 Nina Ragusa is an adventurer, messy bun master, breakfast fan, and full-time travel blogger. She's been abroad and epically failing at the American Dream since 2011. Her sassy yet informative blog, Where in the World is Nina? is all about how to work abroad to live a more adventurous life. If you want to travel longer you have to work to wander.