A super common question for long-term travelers and expats is, "How do you do it?" How do you live abroad and travel often? People may think, maybe they have money? They probably are spoiled and their parents pay for it. Maybe they are a bum or a drug smuggler? Who knows! Well, the truth is…. It's none of the above. The way most people get to live and travel abroad is because they worked hard for it. Here I'll give you my best long-term traveler tips… It's going to involve lots of hard work. This is your fair warning!
A long-term traveler lifestyle is more obtainable than you think. I'm telling you… For most people out there… It can!

Here is how I did it….
10 Tips for the Long-Term Traveler
Money
1. Put it down
Whatever is in your hand at the store, just put it down. I can guarantee you with 99% certainty you don't need it. Unless it's for your survival as a human on this planet, then put it down. Starbucks is a luxury, new clothes are a luxury, and buying a bottle of vodka at a club is a luxury. It's not needed. Stop buying it.
2. Hoard mula
Yes, be cheap. Whatever, who cares that your friends think you're cheap for wanting to eat at home rather than drop $50 on some wine and a dinner. Sit there and eat that PB&J a few more night out of the month and watch your money pile up. On that same note, drinking excessively wastes so much money. Put the booze down. Some (possibly boxed) wine here and there is allowed (pshh, I'm not a total psycho!).
3. Side work
You obviously have to have a job, but what about another one? Yeah, I know it's not fun and you won't have much of a social life, but I didn't say this was going to be easy. Get a second job, make extra money. Whatever it is, you're saving money to travel, so just.do.it. At one point I had three jobs! This will end up being the best long-term traveler tip because you'll get to your goals faster.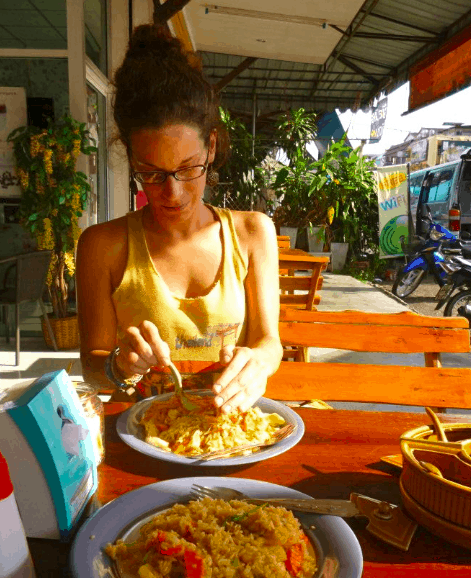 Plans:
4. Where to
You have to choose a destination that not only you will feel comfortable starting out in, but where you can get to other desirable destinations without hours spent on a flight (cha-ching). If you want to go to the Maldives, that's great, but it's really expensive and if you're not interested in visiting any of the nearby countries like India and Sri Lanka, then it's not a smart choice to start there in my opinion.
5. Affordability
When I first wanted to travel, I wanted to go back to Europe because I fell in love in 2008. But I didn't. Why? Because it's freakin expensive as hell. You might WANT to go to a destination, but can you really afford it? If so, for how long? Go where your money will last longer. You goal is to be a long-term traveler, you should be open to it all!
Work:
6. Work again
You may not want to, but unless you saved a million dollars, chances are you are going to have to work while you travel to keep that bank account replenished. Going back to my Europe example, I chose teaching English as my way to make money abroad and compared it to the cost of living. Teachers make very little in Europe. So to Asia I went even though the pay was the same as Europe. The difference? The cost of living in Asia is significantly less. Europe became a non-option very quickly. That's how I ended up teaching English in Thailand.
7. What work
What kind of jobs can you get abroad? If you have a certain knack for something, then go to a destination that could use your skills. I also have numerous posts on volunteer exchanges abroad, awesome jobs abroad, and tons of info on teaching abroad. There is more out there. Google is your friend, my friend.
Living:
8. Less is more
You will need to make some changes, chances are you aren't rich, right? So stop living like you have money. Who cares if you have a BMW? Get rid of shit before you travel, cancel your expensive cable service and just stream for free online, and don't think that your six-month-old phone really needs an upgrade. Cut back everywhere you possibly can. Live simply, because if you want your money to go further when you're traveling, you need to start now.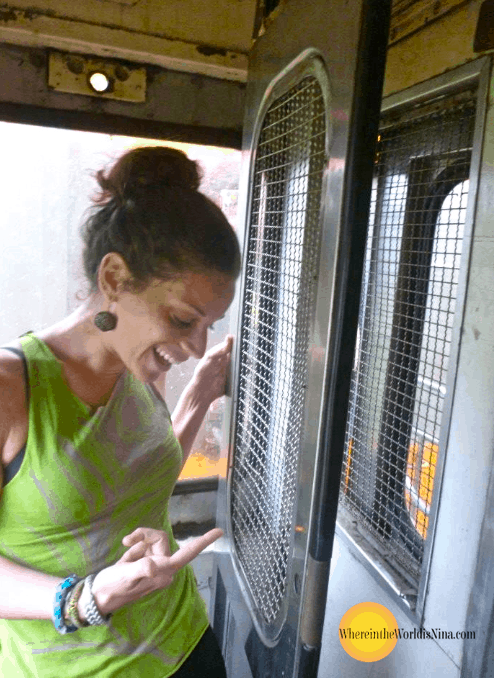 9. Simply be simple
On the same note, when you go abroad, don't think that you need to stay at the Ritz to have a good time abroad. Sure you can treat yourself here and there if you have some extra cash, but a rule to live by is to live simply while abroad. Stay at hostels, guesthouses, or long-term housing, eat local, budget yourself less than you have so when you have extra, you can save it or treat yourself. If you want to be a long-term traveler, this is a must. Airbnb for long-term accommodation can be a good choice, as well as sites like Airbnb.
RELATED: 11 Ways to Get Free Accommodation While Traveling The World!
10. Stay put
When you're traveling long-term, staying in one spot can save money. Of course, you want to travel, but if you are on the road for a while, you will learn that picking up and moving every other day is pricey and extremely tiring. It's unnecessary to move around like a crazy person. Chill, go slower, savor where you are right now, you will get to the next destination soon. It's also an awesome feeling to not be rushed, and trying to live like a local.
11. BONUS! The most important long-term traveler tip is to actually develop the guts to do it. The last step is buying that plane ticket and making it happen. Don't be all talk… After all that hard work, you GOT to do it. There's no luck involved here, I have discussed that luck has nothing to do with it already. You got to make it happen.
The main point here? Stop spending, start saving, choose a destination that works on all spectrums, live simple. BOOM… You're one step closer to traveling like a turtle…The best way to travel in my opinion. Take your time, and make the treats and splurges a once in a blue moon type of thing. It will all be 1000% worth it in the end if traveling long-term is truly something you want to do.
What do you think about these long-term traveler tips? Do you have more to share with everyone?
Pin this for later <3