Here's a bit of a story of my time on Pacitian (certainly a unique visit)! If you'd like to know how to get to Pacitan, just scroll down.
Off the Path Beach that Is Booked Out?! Say What?!
I'm continuing my adventures with three of my new friends that I met in Yogyakarta just a few days ago…
We spent nearly the whole day getting to Pacitian, all we wanted to do was to chill at the beach! But that wasn't going to happen… We had the toughest time trying to find out how to get to Pacitan!
We eventually hopped on a train, hoped for the best, and just headed in that direction.
When we finally made it, our luck didn't get much better….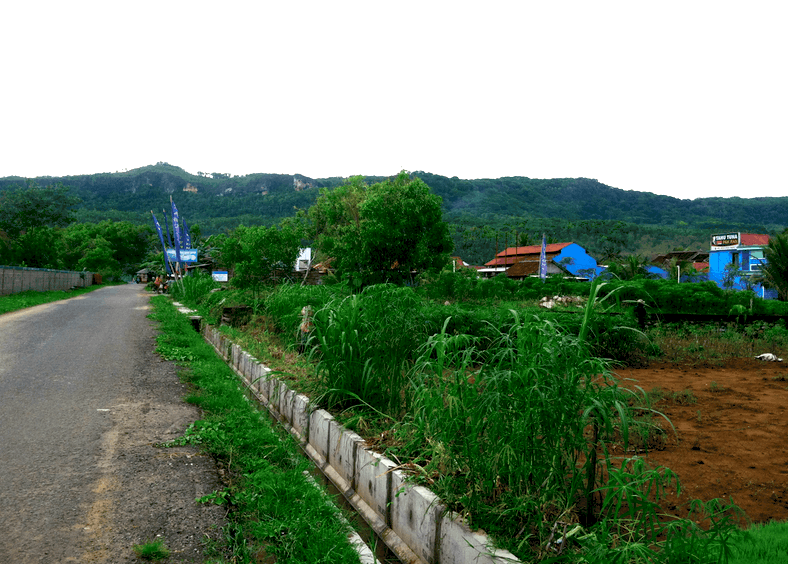 We couldn't find a place to stay! What? This is an off the beaten track type of place, its super quiet and hardly any tourists come here…What's going on? It's not like we are trying to explore Bali during high season. We were perplexed as to how this could be!
Oh, What's that you say? …. We just so happen to pick the one weekend that a Vespa festival is in town!? Locals from Sumatra, Bali, Lombok, and around Java were all here, in Pacitan, around 6,000 people, for this week-long event.
And we didn't have a reservation…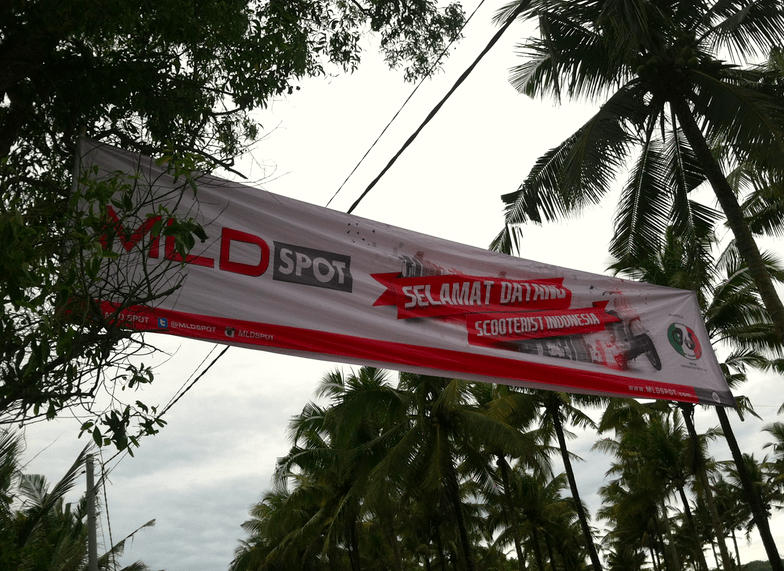 We found ourselves at Harry's House, a little surfers paradise of bungalows with long-term surfers who get lost here.
Everyone was a freaking gem here. We were a bit stressed to find out that all the work to get here was about to be in vain because we had no place to sleep. They offered us the little hang-out shack as a backup for us to sleep in if we found nothing because they were full too. One of the guests there made us a little sandwich, which we were so grateful for, and they were making phone calls for us to help us find a spot! How sweet?!
We eventually got one night at a place next door, next to Simple Guesthouse, I can't remember the name. We paid 100,000 Rupiah split two ways for the one night. Otherwise, everything else was booked after that! So we decided that would stay that one night, and explore the next day, then grab a night bus out that night. What other choice did we have?
Making Our Way Around for the Day
We woke up early, checked out, and rented THE LAST CAR in town because literally everything else was sold out. Which worked out great anyway, because the roads were bad and the weather was a bit gloomy in the beginning of the day, so motorbike riding on bad roads and bad weather would have been…well, bad. So we rented a car at 225,000 Rupiah for the day. Totally well spent too! We explored so much and had the comfort of having our belongings with us, because there was literally nowhere else to keep them for the day.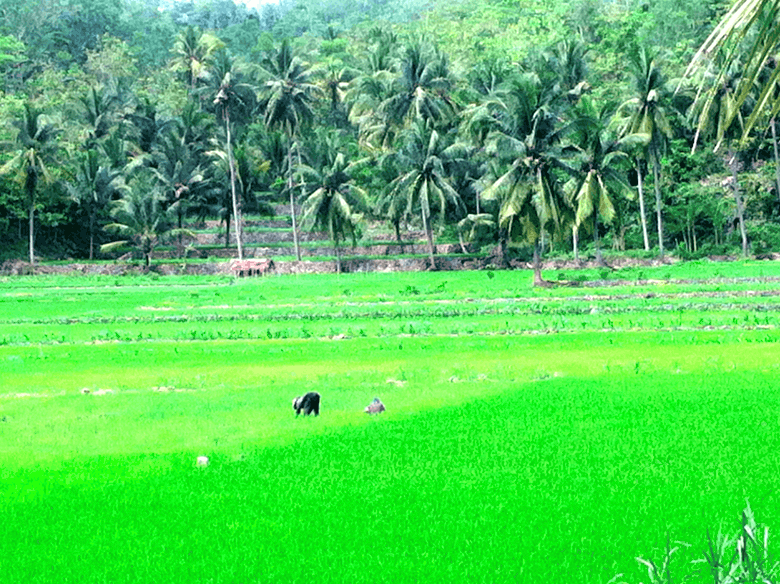 The surfers at Harry's gave us a map and some places to check out. It was so great to get all of their info, we would have never known otherwise!
We made the trek on this off the beaten path (literally), like it was rocks and grass…
We needed a jeep, but our little four-wheel sedan was going to have to do. At times, we all needed to get out of the car because we needed to go up hill and the "road" was all rocks. So to avoid slipping down and rolling into rice fields, we got out so one of us could gas it up the hill.
We drove through beautiful rice fields and saw some locals working hard, we found some cool beaches, saw an elderly woman shower in a river, I hooped at the beach a bit, and it was a super fun adventure! Not every beach is a swimmable beach (depending on conditions) and the surfers who surf here need to know what they are doing. It's a reef break and it's pretty shallow (so I was told, I'm not a surf expert). Just make sure you're in the right area depending on your activity.
Srau Beach offers a gorgeous beach for snorkelers and surfers.

Watu Karung Beach has some of the best waves in the area, and even the world! So while surfers will be in heaven, beach bummers are still welcomed because it's absolutely stunning here!
There are more beaches in the area, just explore and see where it takes you! Finding out how to get to Pacitan was well worth it for us. This place was just so beautiful!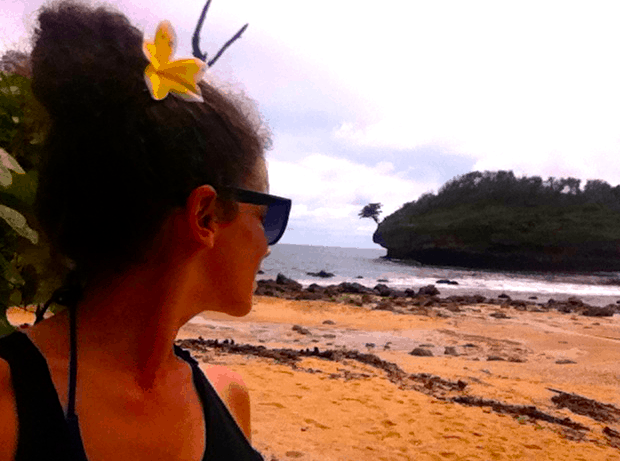 To get to these spots, grab a little hand made map from your guesthouse and find your way around. If you don't have a car, I would say the motorbike option should only be used if you're pretty experienced. The roads, are pretty much non-existent on this pathway and are just rubble. So be careful. It was challenging in a car!
---
---
The main beach name is Watu Karung, but driving on the dirt path leads you to some others, I don't know their names. The beach in Pacitan, near Harry's, wasn't anything too special. It was also the time of year that it's a bit choppy and "dirty." The dirt is from the tides just washing up all the tree rubbish everywhere. So I'm sure it's better at different times of the year.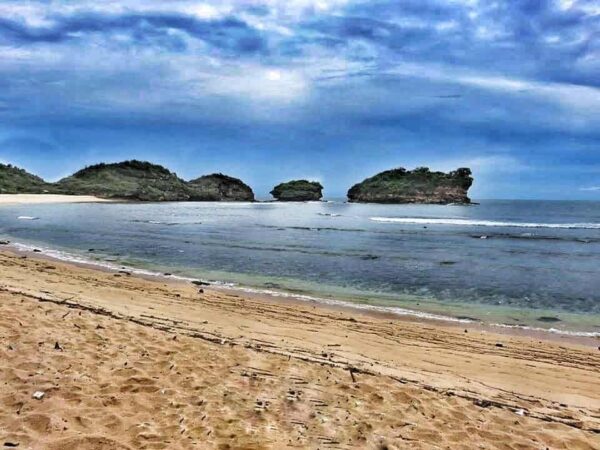 I really wish the Vespa festival wasn't there, we all agreed it would have been nice to chill out there for a bit. You could tell the vibe was super chill and nice regularly…. While we were here, it was loud and obnoxious exhaust sounds everywhere. If I ever get good at surfing, I will keep this spot in mind!
We somehow found out about a Spanish restaurant that was owned by a true Spaniard. So of course our friend Juan (from Spain) wanted to meet this individual. We went to Ra Popo Restaurant, which is "no worries" in Bahasa Indonesian according to the Spanish/ Indonesian owners. Apparently they got the idea when they visited Thailand and learned no worries, "mai ben rai" in Thai. How cool?!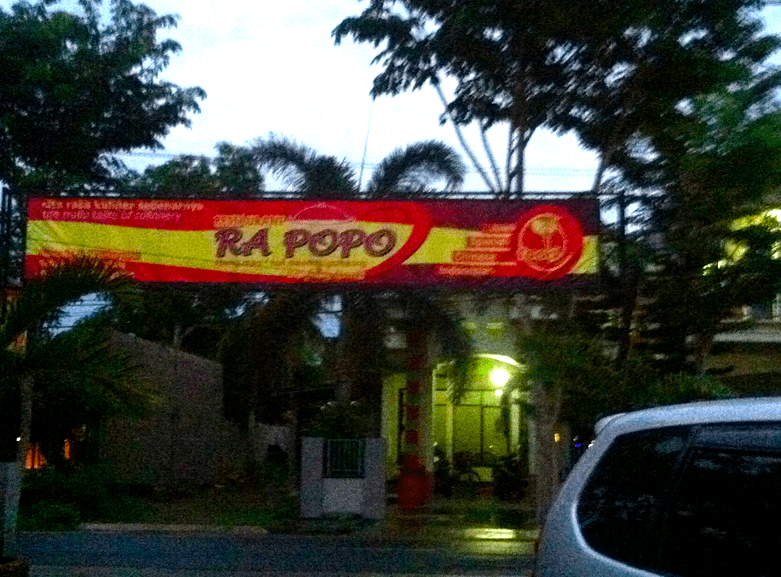 They were super lovely and their food was really good too! They served all type of Western dishes and local dishes too. They told us we had to try the avocado shakes, and we all did. While it was really good, I would have ordered it for a dessert rather than a during the meal drink, it's too sweet not to be for dessert plus there's a chocolate drizzle in the cup too!
We spent the evening chatting at the restaurant with the owner and his son. We caught the night bus to Surabaya around 11pm that night.
---
---
How to get to Pacitan from Yogyakarta:
This was a challenge for us! We got SO MANY ANSWERS or just blank stares. We just wanted to go this place… Why was it so hard? Well, turns out, it's not that hard. All we did was take the train from Jogja to Solo (Surakarta) for about 6,000 Rupiah. It took around an hour. Then we asked a local where to get the bus to.
Transportation Tip for Indonesia:

While you can simply book at the pier, bus or train station, you may want to book ahead for certain legs of your journey to guarantee that you get a seat on the day you need to travel. 12go.asia is the best way to do this. Book your next trip ahead of time so you have one less thing to worry about.
Well, turns out, it's not that hard. All we did was take the train from Jogja to Solo (Surakarta) for about 6,000 Rupiah. It took around an hour. Then we asked a local where to get the bus to
All we did was take the train from Jogja to Solo (Surakarta) for about 6,000 Rupiah. It took around an hour. Then we asked a local where to get the bus to
Then we asked a local where to get the bus to Pacitan and they waved it down for us. We were only a 5-minute walk from the train station. Ask a local where to catch the bus, you don't need to go all the way to the bus station. It passes by that area, so just catch it on the corner. The bus cost us 30,000 Rupiah and it took around 5 hours.
The part that got tricky was getting from the bus station to the area where the accommodation near the beach was. We literally just paid a local who had a car 50,000 Rupiah to drive us there. There weren't many other options!
This town is not on the tourist trail at all, so there was no taxi or anything. A few ojek (motorbike taxis) were around, but they were expensive and two of my friends had large pieces of luggage. The bus station was about 10 minutes away from Harry's House.
I hope this was helpful for those wondering how to get to Pacitian! I know it was challenging for us.

How did you find it there? Any Vespas roaming around?
Where will you go after Indonesia?
Laos | Malaysia | Singapore | Philippines | Thailand | Cambodia | Vietnam
---
---
>>> EVEN MORE ABOUT INDONESIA <<<
How to See Borobudur and Prambanan in Yogyakarta, Indonesia (Java)
Trekking in Bukit Lawang & Chilling in Lake Toba—Sumatra, Indonesia
Why and How to Visit Ambon and Saparua, Indonesia Before Everyone Else Does
Kawah Ijen Without a Tour: Everything You Need to Know (Indonesia)
---
---
Pin it… Pin it good!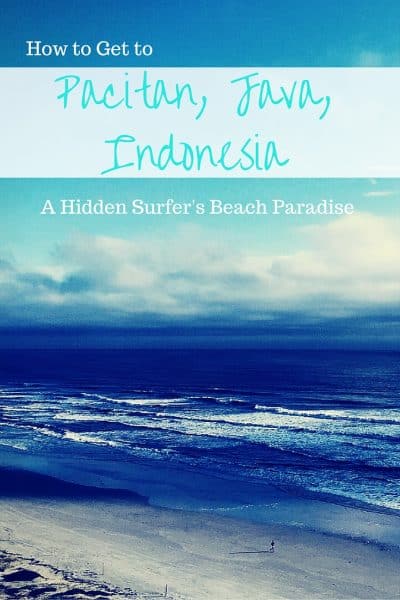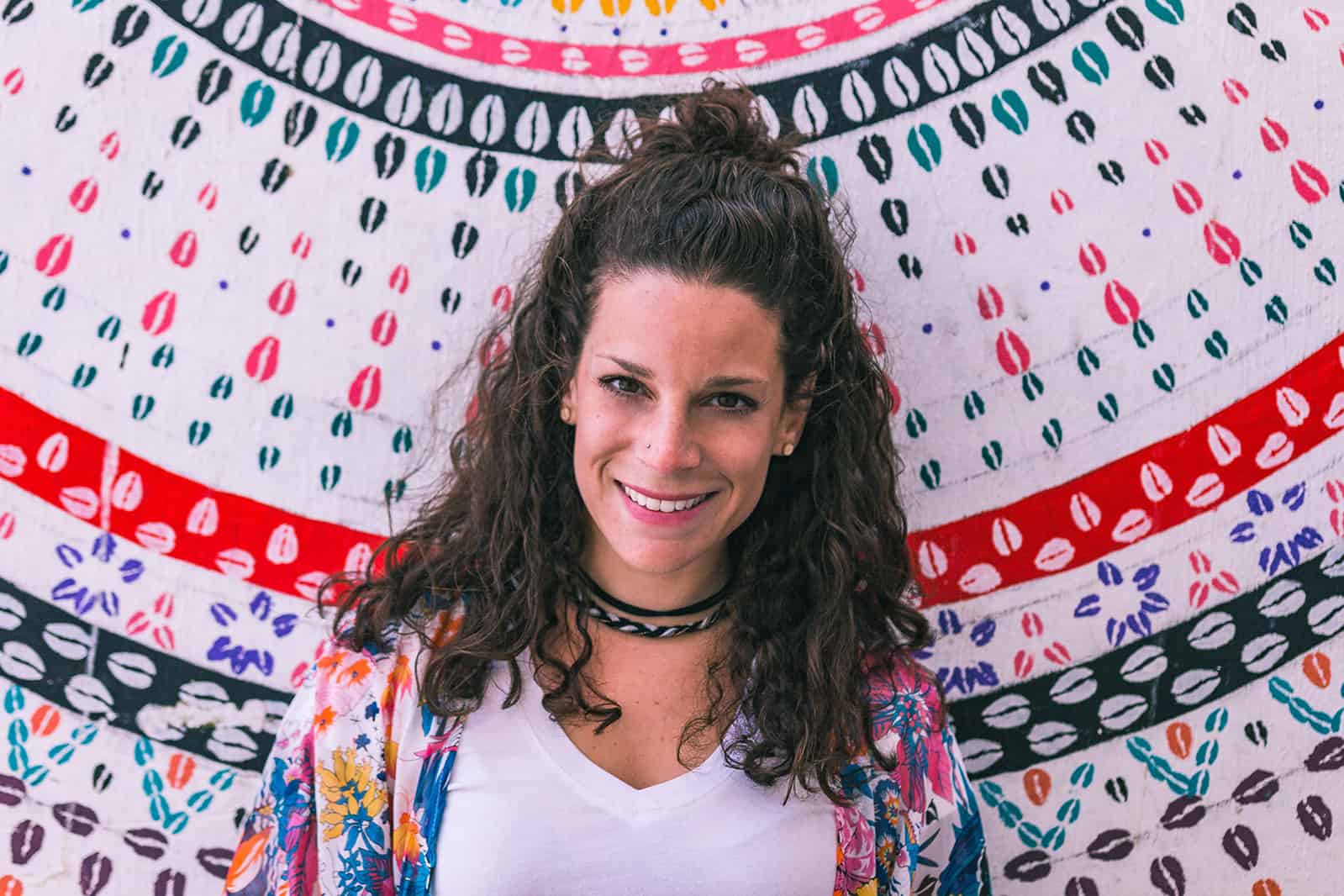 Nina Ragusa is an adventurer, messy bun master, breakfast fan, and full-time travel blogger. She's been abroad since 2011 and blogging on Where in the World is Nina? for nearly as long. Nina helps people like you move around the world while making money. She loves talking about how to work abroad and online to travel longer!