The following article on tips for studying abroad is authored by Samantha Karen
There is no better way to learn about the world and experience new things than by traveling. But with traveling you can only learn and experience so much because time is limited. That is why studying abroad is one of the most enriching and eye-opening experiences, that every student should consider doing.
Studying abroad allows one to fully immerse themselves in new cultures and traditions, and not only for a few weeks, but for a few months. This way you don't just learn about cultural traditions, you actually start participating.
Most, if not all, post-secondary schools offer international exchange programs to various places around the world. Some schools have more partner institutions around the world than others, but no matter what your country and city options are, you will surely have an amazing time.
However, there is quite a bit of planning and preparations that go into studying abroad, you are moving around the world for an extended period of time. This is why knowing all the relevant information and tips for studying abroad is essential before you head off.
There is a lot of things I learned on my international exchange that I would have loved to have known before I left that would have helped me prepare better. But you can't go back in time, so I will help all you future exchange students to make your experience as smooth as possible.
My Experience Studying Abroad
I am originally from Canada and before going on exchange I was studying for a bachelor's in Business Administration at a University in Ontario. During my second year of studies, I had a quick thought that going on an exchange would be a fun thing to do.
I had not known anyone else who had been on an exchange but I have always loved traveling and thought this would be an experience I would only be able to do once.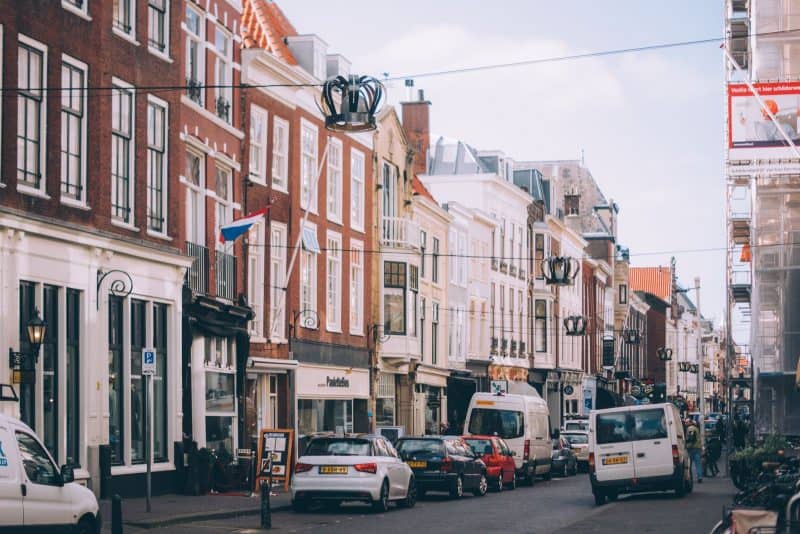 So, I looked into my school's exchange programs and saw we had a ton of partner schools in locations like Australia, China, all around Europe and more! I just knew that I had to take the leap and apply for my school's international exchange program.
After a long wait, I was accepted into a University in Amsterdam and I was overjoyed! I had been to Amsterdam once before and loved it and could not wait to move there for six months.
Overall, I loved studying in Amsterdam. It was a unique, exciting, and life-changing experience from beginning to end. I met friends from all around the world and now know people from over 20 countries. I broadened my network tremendously creating a more global and far-reaching net of connections. Plus, I learned a lot about Dutch cultures and traditions, and many others!
I also had a ton of fun on exchange traveling, going to events, and experiencing a new school environment. All of which will serve me far into the future.
RELATED: Can You Teach English Online/Abroad Without a Degree?.
How to Study Abroad
Now for the information, everyone wants! How do you actually study abroad? What are some tips for studying abroad?
I will tell you now, it isn't the easiest process in the world, there were a lot of headaches and moments where I thought this is impossible! But everything worked out in the end, as it usually does!
Applying for an Abroad Program
The first step in going on an international exchange is looking at your school's exchange program. Every institute has different requirements, deadlines, partner schools and more.
Before you do anything, you need to look at the requirements you need to meet to be considered for an exchange. Most schools only want their best students going on the exchange because they will best represent the home institution.
This is why there are usually grade minimum thresholds you need to meet to even apply. Once you see if you meet the thresholds you can start looking deeper.
Most schools with an extensive exchange program will have at least one administrative representative that is responsible for dealing with all exchange questions. Reach out to this person with any questions you have, and they will respond or forward you some exchange details.
It is also a good idea to check out your school's website and find the exchange program page to search for details. Here you can find if there are any presentations to further explain the exchange process (which there usually are).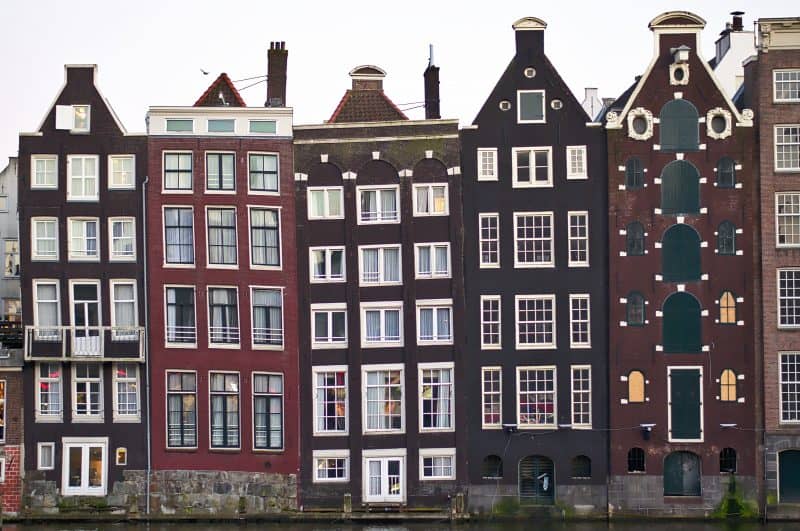 Once you get some information and details on requirements, your school's application deadlines, and the schools you are eligible to apply too, you can start deciding on which school looks like the best fit for you. Most schools ask for your top 3 choices and give the people with the best grades their first choice and so on, so good grades do matter in an exchange context.
After you send in your application you wait for the decision, which usually comes multiple months before you would have to depart, so start getting excited!
Administrative Tasks for Studying Abroad
Once you get accepted, the hard part only begins! Now you have to start looking into housing overseas, VISA's, flights, picking classes, packing, and more.
For the most part, the school will have student housing that is available for exchange students, and I highly suggest going into this because this student housing is full of other exchange students and is the best way to meet people from all around the world. Just be sure to find housing right when you get an email that there are rooms available because the best buildings fill up quickly.
In addition to housing, it is very important to look at what type of VISA you will need overseas. In my situation, Amsterdam and Canada have a good VISA relationship and I was able to get a working holiday permit which was valid for one year.
All this required was filling out some forms, showing a birth certificate and I was set. However, many other countries don't have the same relationship and their visa process was much more extensive.
Before arriving in your new country you will also be picking classes for your new educational institute. The classes won't be the same as your ones from your home University, so take time to look at them and read what they entail.
The school I attended in Amsterdam had various class options and choosing the right ones that were transferrable back to Canada was a little difficult. Our school gave us a list of how many credits we needed to receive overseas in order for it to equal a semester in Canada. Many people found this hard, and if they waited to choose classes most of the good ones were gone.
Finally, you need to think about what you are going to pack before the exchange. You only have enough room for one or two big suitcases and a backpack, so you must pack smart.
You must think about things like different climates, medications you may need, differences in electrical plugs, and much more. Be sure to spend time thinking about everything you may need to make moving in as smooth as possible.
One thing I found was that some residences provided sheets for the beds while others didn't, and after a long day of travel, the last thing you want to do is run to grab sheets for a bed. Which is why packing them is best.
Things to Know About Studying Abroad in Amsterdam
Amsterdam is a very diverse city in Holland with distinct differences from Canada. However, it is quite westernized and almost everyone speaks English, so moving here was much easier than most places.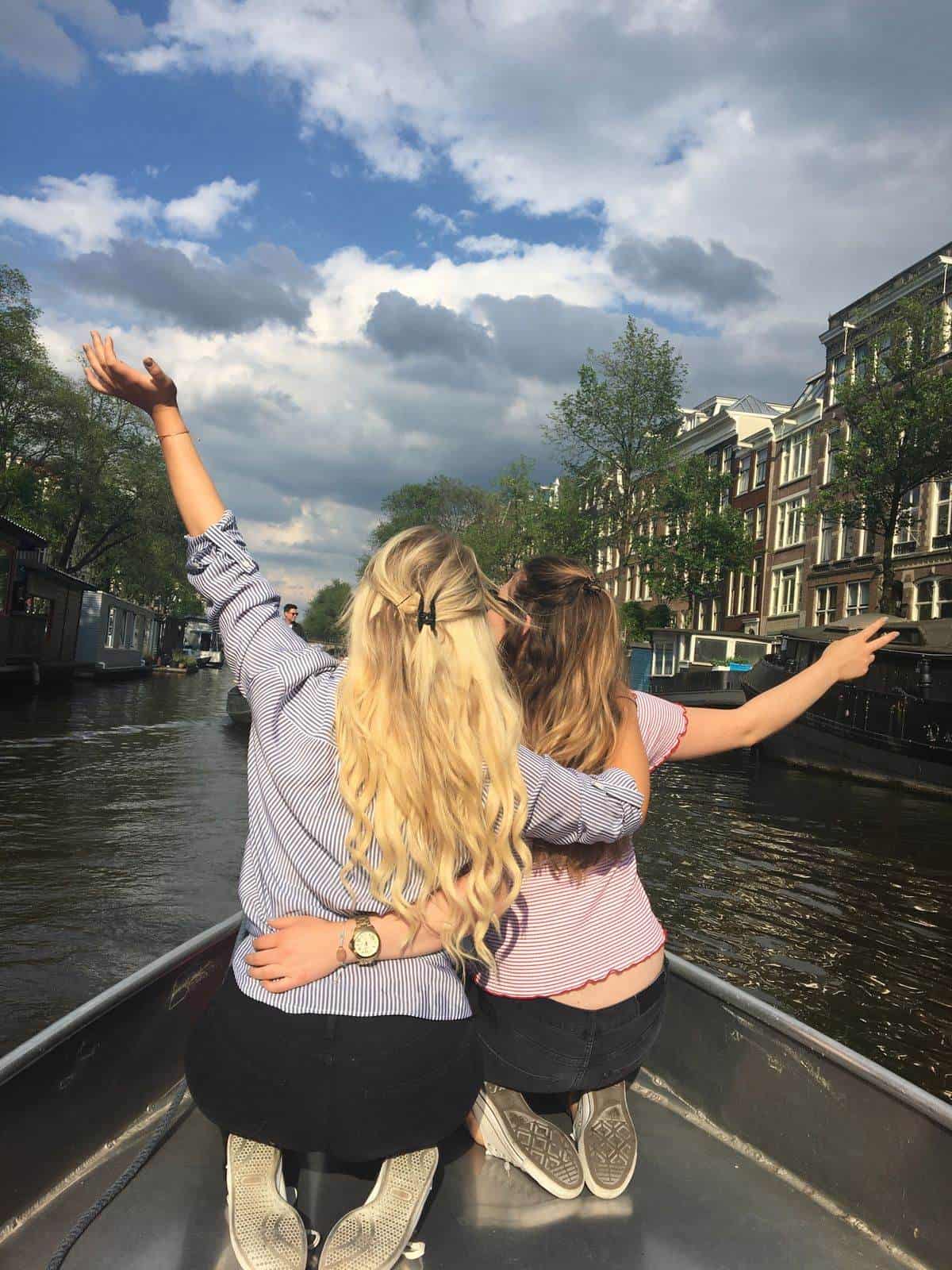 Here are some tips for studying abroad in Amsterdam that may make your stay easier.
Amsterdam is an extremely rainy city. It rains very, very often and you must be prepared for this. Be sure to have an umbrella, a raincoat, water-resistance shoes and anything else you need.
The main mode of transportation in Amsterdam is a bike. It is the quickest, easiest, and most efficient way to get around the city and there are actually more bikes than people in the city. One of the first things you should do when arriving in Amsterdam is to find a nice, used bike from the Waterlooplein market. Here you can find a ton of bikes, but be sure the workers don't take advantage of you overcharge you for a bike because you are a foreigner. A good bike and lock should cost around 80 – 90 euros.
The main language spoken in Amsterdam is Dutch. It is quite a difficult language but learning a few keywords like thank you and please will get you far.
Amsterdam has one of the biggest airports in Europe and is a great place to fly from. Therefore, traveling around Europe is very easy from here and you should definitely take advantage of it.
The currency in Amsterdam is euros, however, most places only take card! Be sure to get a dutch bank card right away when you arrive to avoid a situation where you are unable to pay.
Why Study Abroad
Now that you know how to study abroad let's get back to why study abroad. Well, it is an enriching experience like no other that will open your eyes to more than your homeland bubble.
It will give you friendships from people living all around the world, and you can visit them whenever you please. Plus, you will learn so much about yourself and the world in a short amount of time.
Tips for Studying Abroad TODAY
If you are reading this and already getting excited to study abroad there are some things you can do right now to get a start.
First, check your school's website and see if they have an exchange program and check the requirements to apply.
Second, check the partner schools they have around the world to see if any of them fit with your desires in a new home for some months.
Third, make sure you have the financial means to be living abroad for half a year or more.
Fourth, make sure you are emotionally ready for this big decision. Going on an exchange means leaving all your family, friends, and everything you know and are comfortable with. Therefore, making sure you are truly ready for this is a must.
Additional Tips for Studying Abroad
Some final tips for studying abroad are as follows:
When choosing where to go on an exchange be sure to look at everything! Not just the city and how "fun" it looks, but also the cost of living, safety measures, the school, and how expat-friendly it is. Most countries have a different currency than the one in your home country and the exchange rate can mean your money from home has half the value in the new country. This is a really important factor to take into account to ensure you will be able to survive financially there. It is also important to look at how safe the city is so you don't get into any unwanted situations. Finally, looking into how friendly the city is for ex-pats is imperative. This tip for studying abroad is one of the most important because you want to make sure you feel welcomed and accepted in your home country. To check this look for things like how many people speak your home language, if people are warm to other cultures, if finding housing is easy or hard if you are from outside of the country.
Become a part of the culture by seeing and doing everything the city is known for. Amsterdam is best known for its tulips, cheese, windmills, and stroopwafels so when I went on exchange here I was sure to experience all of these classic Dutch things!
Choose classes while on an exchange that relates to your program back home! If you further your education after exchange you will need to show your exchange program classes and grades so be sure they are relevant and well done.
Try to meet the locals! This is the best way to learn about the city and country you are in first hand. More so, with a local by your side, you can learn about all the best places to eat, go out, and explore in the city, and get some secret tips on the city.
Don't only explore the city you are on exchange in, explore the cities nearby. Exchange is a time to explore the world so don't just stay in your new city, use this time as an opportunity to travel beyond the borders to some nearby places! This is especially relevant if you are going on exchange anywhere in Europe as traveling between countries is incredibly easy. The time to explore and see the world is now.
Enjoy and participate in the traditions of the city. For example in Amsterdam football is huge so going to a local match was very fun! Find out what is a tradition in your new home city and participate in it.
And finally…
Be open-minded
Be curious
Listen more than you talk
Ask questions about other countries, cultures, and traditions
Respect everyone's cultures and traditions
Have fun!
I'm hoping these tips for studying abroad helped you! Are you studying abroad? Where? Let us know in the comments!
---
>>> Bio:
Samantha Karen is the founder of the travel blog Sam Sees World. She is a millennial traveler on a mission to seek the new and unknown so she can document her experiences and inspire others to explore this wondrous world. Her objective is to provide valuable information on the best things to do, see, eat, and experience while traveling and getting some good Instagram photos along the way.
---
---
>>> Read More! <<<
7 Reasons Why Learning a New Language Is so Important & How to Do It
Everything You Need to Know About Teaching English in Prague, Czech Republic
19 of The Best Countries to Teach English Abroad: Salary vs Cost of Living
---
---