Oh hey, welcome to my recap series. You guys asked for it—so here are my musing, life updates, and other personal tidbits that would be annoying to put in my usual blog posts where you're just trying to get some simple info! Just to note, I'll be doing these quarterly and in efforts to keep these candid (and like, not mega time consuming like all my other posts) I won't be editing them TOO much like I usually do (read: 20 times over the course of two months. yes, really) so sorry for any mistakes. I hope you enjoy these little recaps!
OMG FUCK YOU 2020! THANK GOD. I know things didn't turn back to normal at the stroke of midnight or anything but perhaps, just maybe, 2021 can be like, 20% better than 2020? Please?!
Anyyyyway, here's what happened to me the last three months of 2020…
Where in the World is Nina?
Sayulita, Mexico
Places I Went:
Finalized my time in Bend, Oregon and headed out to Mexico to live.
Musings and Highlights
Mexico!
I moved to Mexico! Garrett and I thought Sayulita looked like a fun choice for us. It's popular enough to have what we need, there's some beginner surf, Mexico is budget-friendly, it's not too far to travel from Oregon, and it gets us the fuck out of winter (the last one is a more of a 'me' thing.)
Bend would have been fun to experience a winter in, and I DO want to do that, since but I've been there since March, I had to get out.
Not to mention we weren't prepared for winter. I would have literally needed a new wardrobe and get snow tires on a car. And who knows what else?! I've literally never had a real winter in my life. And I have never driven in snow before so I couldn't even drive.
The weather is pretty depressing too. And I'm not sure I could have added any more depression to plate this year. I know I have the luxury of leaving and I recognize that. But also, we literally don't have a home for this exact reason, we can move anytime, anywhere.
I got COVID tested before leaving, and I'm here to live. Just a lot less exploring this time around. But that's fine. This is a place to continue waiting things out.
People are Searching Again!
Not huge, but it feels really nice to see the tiniest bump in people searching for travel again. I think the vaccine is getting people confident again that borders will open eventually in 2021 and we can slowly start to at least THINK about traveling again!
Tiktok?!
Guys, I'm kinda digging TikTok I'm not going to lie! Instagram and Facebook have been hell to be on, particularly this year with all the crazy going on but also as a creator, it's really hard to get any real reach.
My content isn't being shown TO ANYONE. I mostly ignore Facebook at this point and Instagram is where I am but it's just not that much fun anymore.
Most of my following doesn't see my stuff and I've been losing followers left and right because I barely interact or do much there anymore by IG standards. Also, mentioning my stance on Black Lives Matter and the election this year slashed my following even more but that loss I didn't mind so much!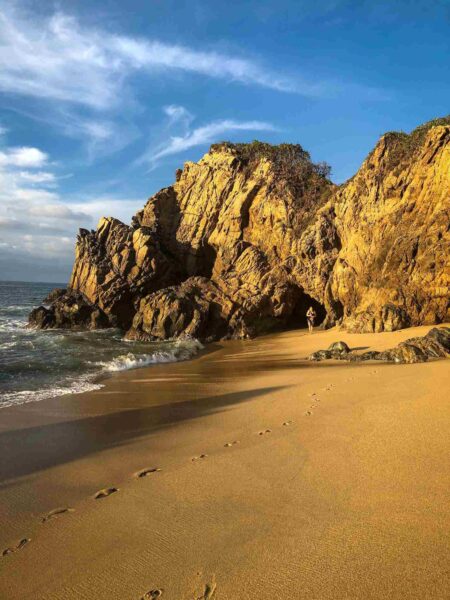 I'm bored, tired, and over it. I won't leave it, I do love IG Stories but otherwise… meh. Luckily, Reels is out because I can recycle lots of my TikToks there. So the good news is, if you despise TikTok but still want my stuff, you won't miss much as I'll post on IG too.
I also will always post on IG stories for day-to-day life updates. (If you're from TikTok, follow me on IG if you want that)
I did a test on TikTok in Decmceber—post once a day. And I did (just skipped Christmas Day) and I was able to go from 2,000 something followers to over 20k in just one month.
Soooo like… you can catch me on Instagram and TikTok but I'm giving my attention to TikTok a lot more lately!
Things That Were Meh
I learned Traveling With Others May NO Longer be IN the Cards For me
It's really crazy for me to write this because I was DESPERATELY wishing and hoping for someone to want to travel with me in 2011 when I first started. I was so scared to go alone. We now know it was the best thing that ever happened to me!
But now, nearly 10 years of travel later, I think traveling, living, and attempting this lifestyle with friends is too much.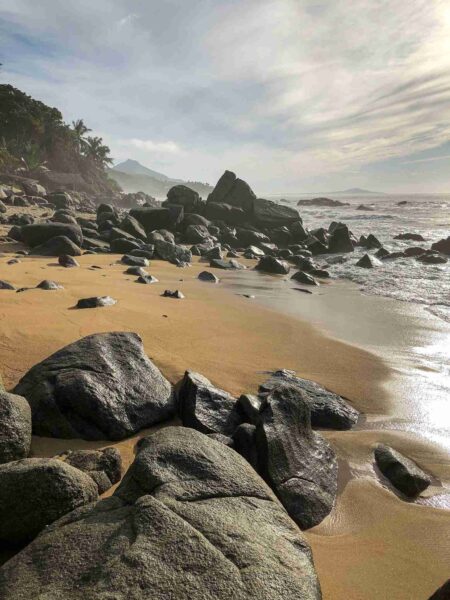 Since Garrett isn't with me (see below!) I thought it would be fun to live abroad with a friend but after trying it for a few weeks with a close friend, it became apparent that it wasn't a great mix. I think the life I've created is sacred to me now. I enjoy helping others with info I've learned but to allow someone into my life at this point and live alongside them is too much.
I'll keep my assistance here, on my blog and social, where I can manage it rather than welcome it physically into my life again. PS – Yes, I still love my friend, just not living together.
Garrett isn't here
Waaaaa, I'll have my own pity party. But I haven't seen Garrett since the beginning of November and I won't see him until mid-January! No real complaints though since he is working hard. Can't grumble about him having video jobs, right?
This isn't the time to turn down work, so I'm happy for him, but I also really miss him.
Being solo here has been great as well though, I REALLY needed some time to myself again. But over two months? Uh! I'm ready to reunite!
New Blog Posts/Updated Posts
What's Next?
eBook
Don't forget my Australia eBook is still for sale but I'm not really promoting it. It feels weird. It's not the right time but hopefully it will be soon!
Australia is WAS LIFE CHANGING for me.
Grab a copy HERE or Click here for more info
For $5 off, use code: here1st!
Anything else!?
Meh, honestly not really. I'm literally just sitting here in Mexico, working, chilling, and not really knowing what to do next. I'm OK with that, 2020 taught me sometimes not knowing what's coming and trying to "get ahead" of it is OK.
I can't control every bit, and I'm finally just sitting here with nothing weighing on my shoulders. I'm not planning much r thinking too much for the first time in a while and I'm just going to be content with that for now.
That's all I have for you. Much love <3
Follow on Instagram stories, were you can find me almost every day 🙂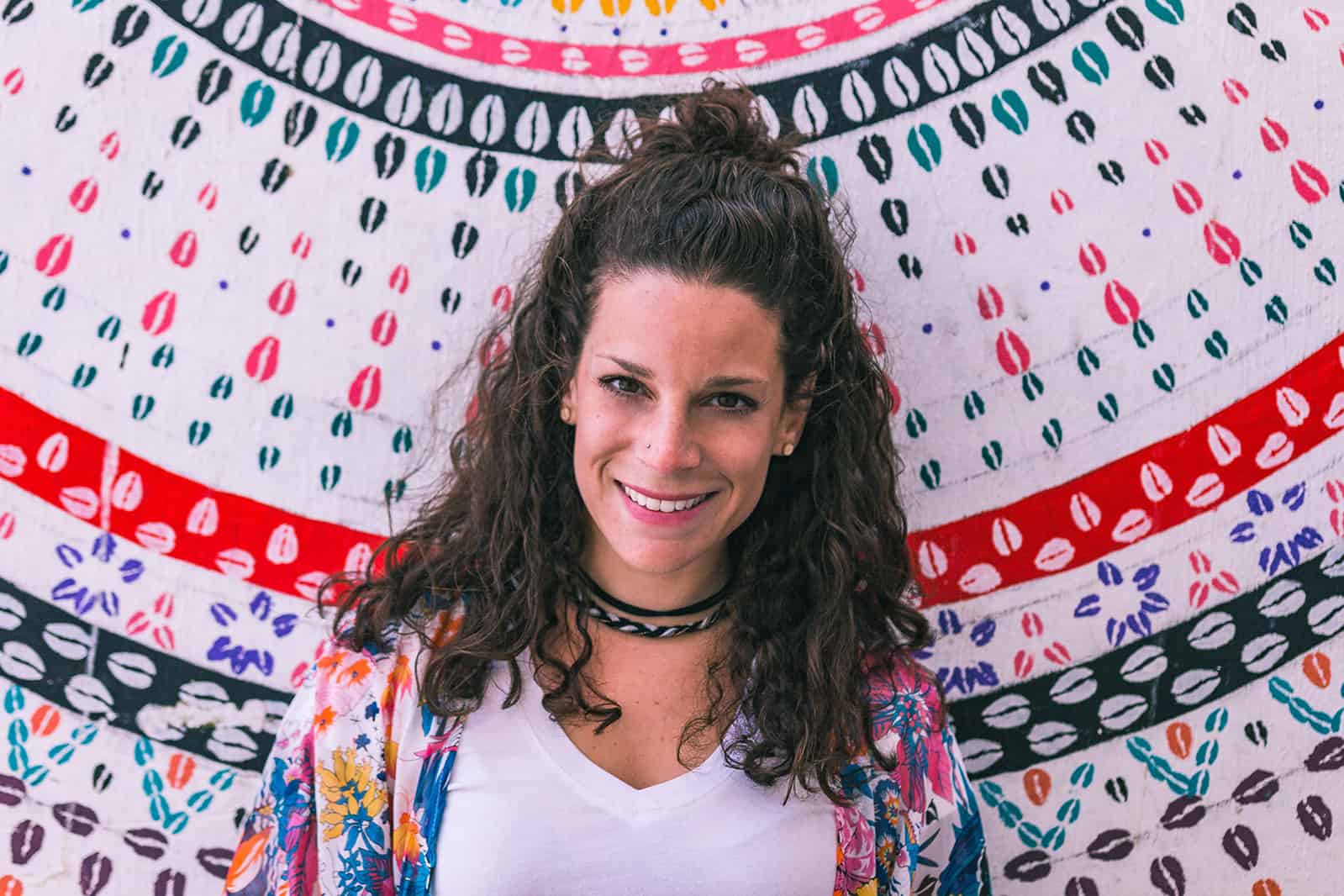 Nina Ragusa is an adventurer, messy bun master, breakfast fan, and full-time travel blogger. She's been abroad since 2011 and blogging on Where in the World is Nina? for nearly as long. Nina helps people like you move around the world while making money. She loves talking about how to work abroad and online to travel longer!