Most people skip over Laos or only skip through a couple of its popular cities.
Thailand and Vietnam are way too exciting, and so many people think that Laos is just some boring distant cousin.
But I had time on my hands while teaching English in Thailand, so I hopped over for a little exploration, and discovered a little talked about mysterious spot that you absolutely must visit if you're in the area: the Plain of Jars.
→ Psst! Here's entire guide to Laos that you can check out! Complete with a badass itinerary, what to budget, tips, and more.
The Plain of Jars
"The what of what?" You ask. The Plain of Jars is just outside the town of Phonsavan and it is both exactly what it sounds like and not like that at all.
The "plain" is thousands of acres of green hilly area, and the "jars" are gigantic stone urns clustered together seemingly at random and spread out across the plain. Theories abound as to what the hell those jars were used for thousands of years ago.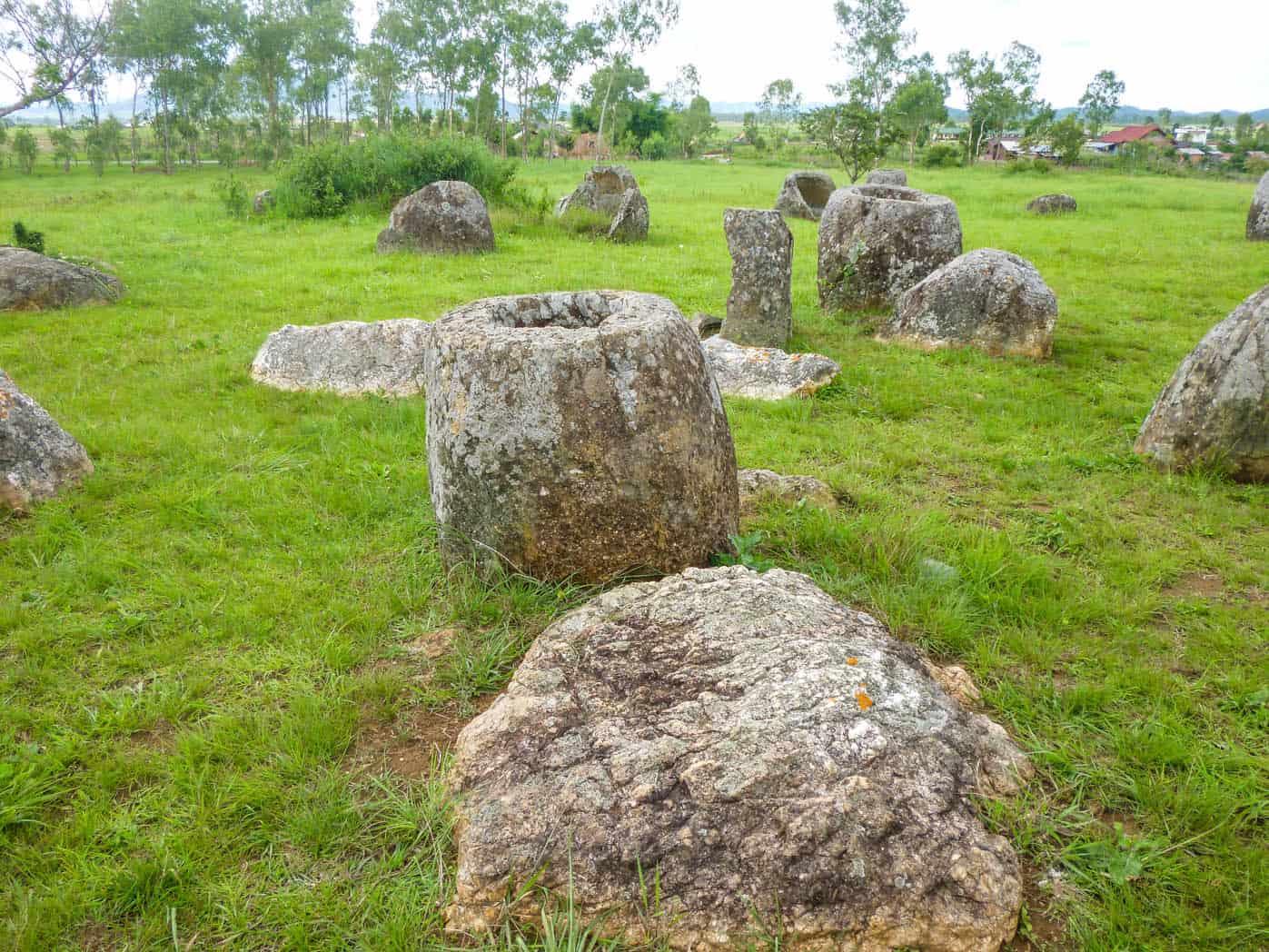 Death and Decomposition
The predominant theory is pretty morbid. Archeologists think that these huge "jars" were used to allow bodies to decompose, moving the bodies from urn to urn through each stage of decomposition. Yea, I know. Yuck.
But the practice makes sense according to the cultural belief among the people of the area at the time who thought that the soul took time to transition from earth. The body needed to gradually go through the decomp process before finally being incinerated.
More Recent History
During the Vietnam War, Phosavan and this field were the primary dumping grounds for US fighter pilots. This is literally the most bombed area in the world. So now, to add a further creepy factor to the plain, the entire area is a ticking time bomb, literally.
Only a small portion of the Plain of Jars and the region can be safely visited because of the 80 million undetonated bombs that are just chillin' randomly here and there.
You can see some of the jars that have been damaged or completely destroyed as bombs have detonated. And tens of thousands of Laotians have lost their lives as those bombs have detonated since 1964.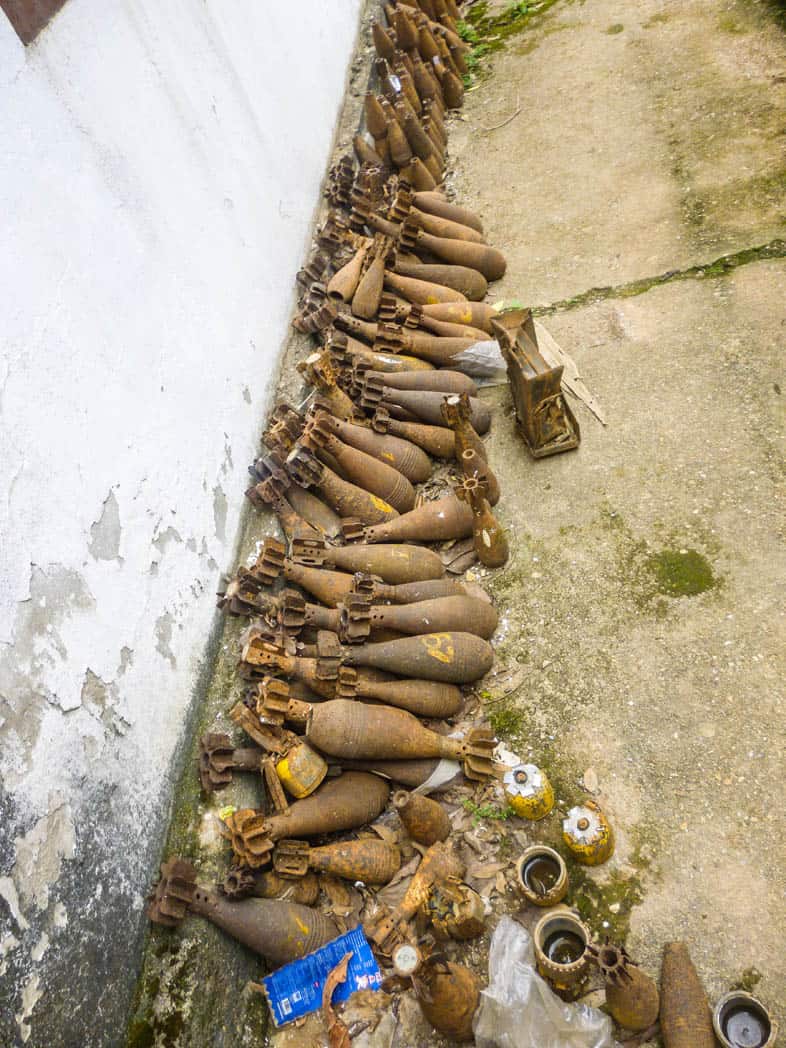 In fact, it's incredibly heartbreaking to see, but you will notice a way-more-than-normal amount of people who don't have all of their limbs. The town of Phonsavan has an entire street dedicated to this brutal history, with details provided by the Mines Advisory Group.
The area is loaded with mystery and a little bit of mysticism.
So What's There to Actually See?
Literally the Plain of Jars. There are nearly 100 different sites with these mysterious jars sprinkled around, however, there are only 9 sites that you are actually allowed to visit considering the whole landmine thing! So you will spend the day wanding around these sites, learning about the history and being told tales of a very dim past.
We were told by our guide that if they found and disarmed one landmine per day, it would still take over 100 years to clear the area. I'm not sure how accurate the math is but it sounds probable when you're standing in the most heavily bombed country on earth.
Mind-blowing.
I'm not a history buff at all but sometimes there are stories that are just so fascinating and bizarre… And this is one of them. History lover or not, I do recommend visiting this place if you can.
How to Book a Tour to the Plain of Jars/Go Solo
You'd think it would be easy, right?
Not exactly… Especially if you're on a backpackers budget. Those coming to Laos will realize very quickly, it's cheap, but not as cheap as you'd think. In fact, it can sometimes cost more than Thailand, which sounds backward.
This tour can potentially be a bit expensive. It all depends on how well you hunt, how many friends you make, and where you book it. They price these tours depending on how many people are signed up. The more people the less expensive.
Here are my best tips and things you need to know:
Go to a few tour shops in the area and ask for their prices and ask how many people are signed up for the next day.
Put your name down with the most promising one. (AKA the one with the most people signed up)
If you show up the next day and there are more people than you were told, bring up the price again and expect a lower price.
150,000 kip is a roundabout price if you have several people in the group.
The tour often includes a local lunch and a few usually unnotable other stops. The only stop that was kind of cool was the "whiskey village" only because it was interesting to see the local woman making lao lao which is a rice whiskey. It's revolting in my opinion but you have to taste it when offered to you by a sweet old lady in a shot glass that had no less than 100 mouths on it before you without being washed, right?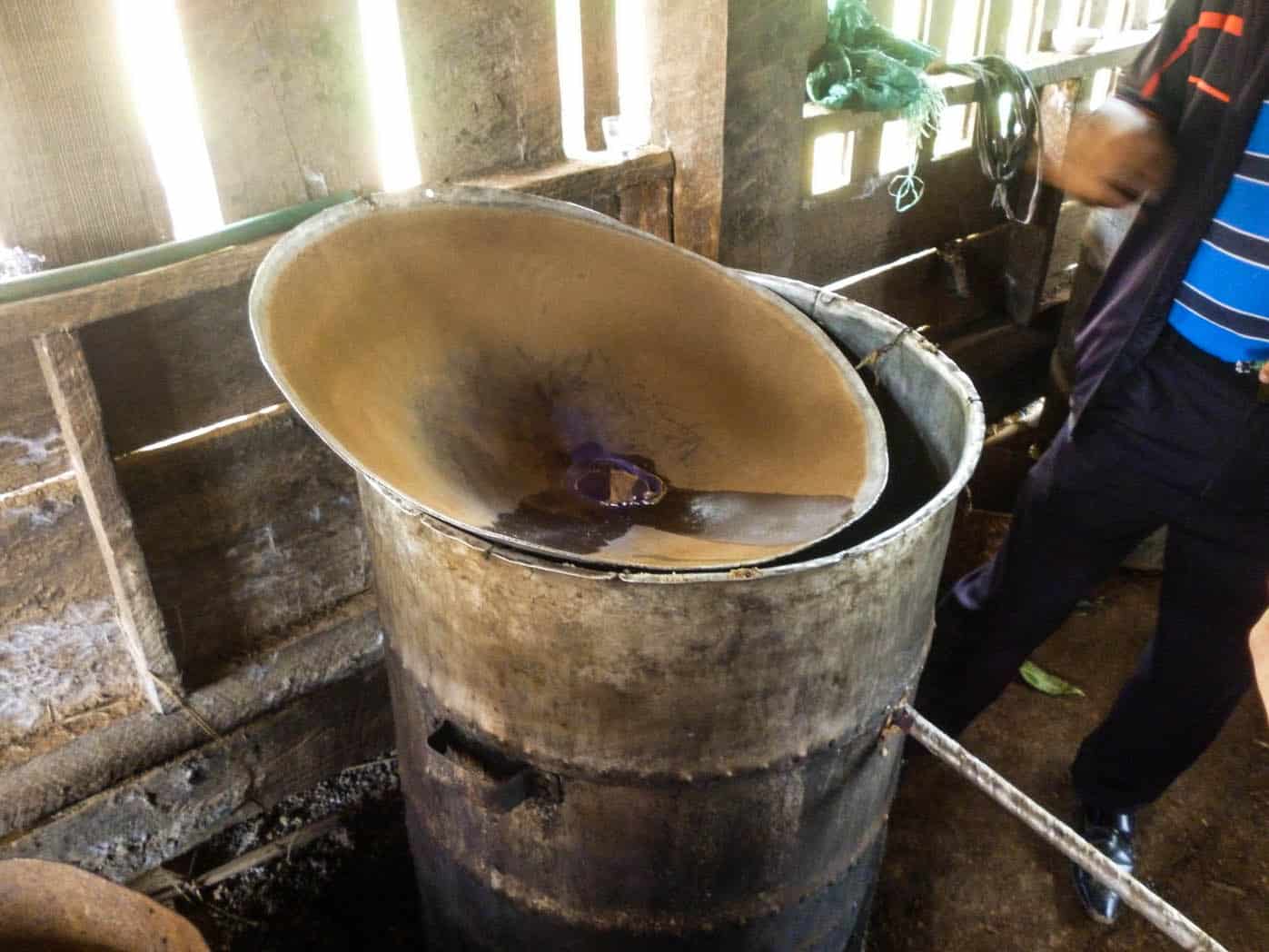 The thing is, there isn't much else to do or see in the area. SO, regardless of your situation, I'd say you should take a tour anyway otherwise your visit will be in vain which would be a crying shame considering the journey (more on this in a sec).
Can you go alone?
Yes. However, if you don't do a tour, your only other options are hiring a motorbike or a bicycle. There are no tuk tuks that go to the Jars. The first Jar site (#1), which is one of the better ones, is about 11km outside of the city. Sites #2 and #3 are a bit tougher to get to but not impossible. Be careful if it's rained recently!
Don't forget, with this option you won't have a guide or any knowledge that goes along with seeing everything here. I did enjoy the guide and I'm regularly a person who does things alone!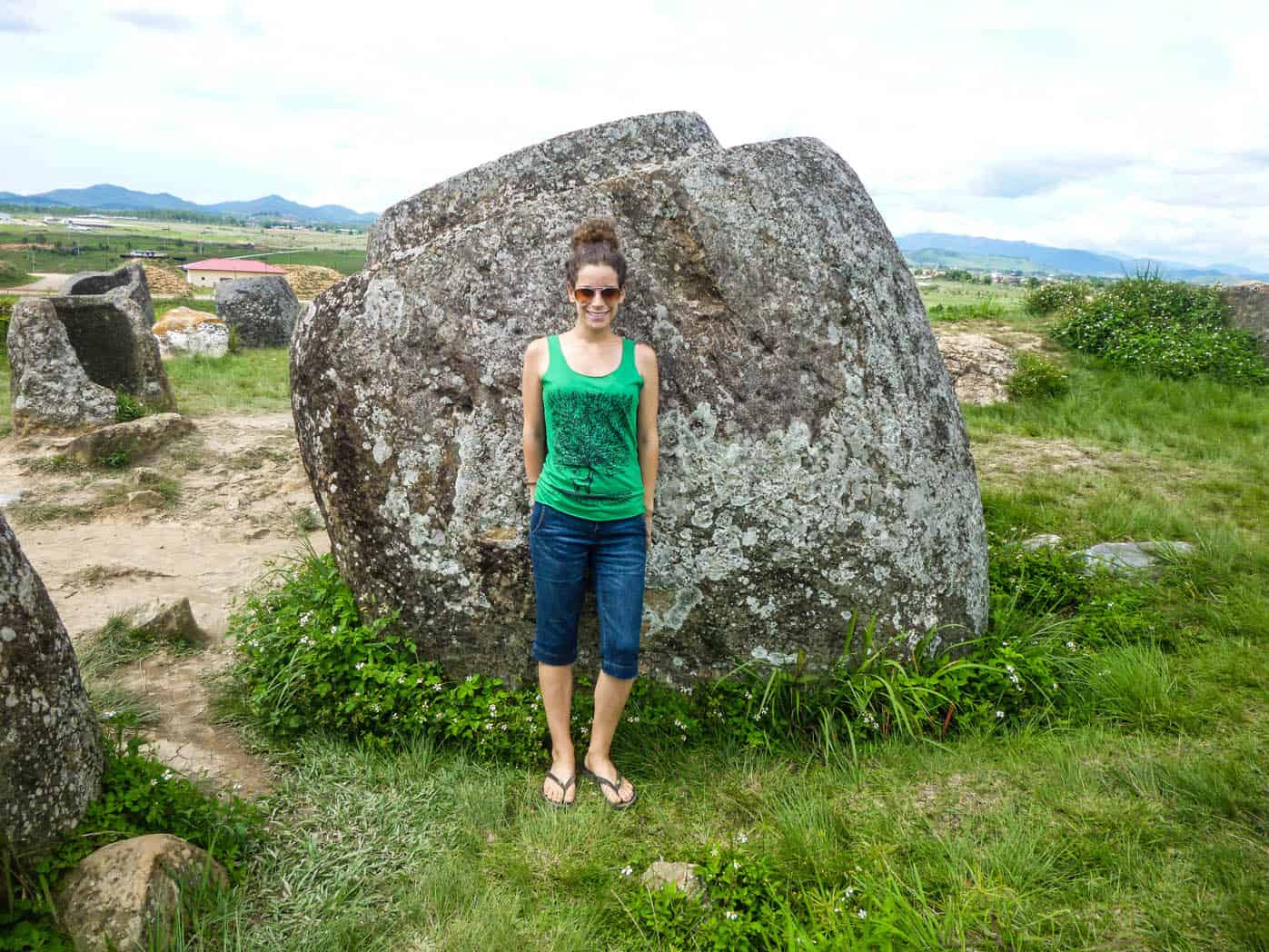 BE AWARE: Don't ignore the signs and wander off the paths. All walking areas are marked and the areas that haven't been cleared yet (AKA still have land mines) are not to be wandered!
If you have a budget, you can get a private guide and car to take you around and you can dictate where to go. However, this will cost in the range of 300,000 kip to 500,000 kip.
Entrance fee to the site: 15,000 kip for foreigners.
Is it Worth Visiting?
Totally. I think so. Again, I'm not one for a history lesson but this isn't your average museum wander around with a monotone guide repeating the same story for the 5000th time.
You're in a beautiful area of Laos surrounded by lush greenery and nature and of course, these bizarre jars. I really do recommend getting a guide otherwise, this may not be the most exciting place to visit. The stories and personal additions by our guide made this far more interesting and worth it.
However…
How To Get to the Plain of Jars
Sh*t. This is where things get complicated. Do you have some time? If you're only here for a week or so, this may not be the place to add, you need time to get here.
Don't let Google maps fool you. It says you can make it here in about six to seven hours from Vang Vieng or Luang Prabang. This is laughable. It can take double the amount of time, especially if your bus breaks down, twice, like mine did.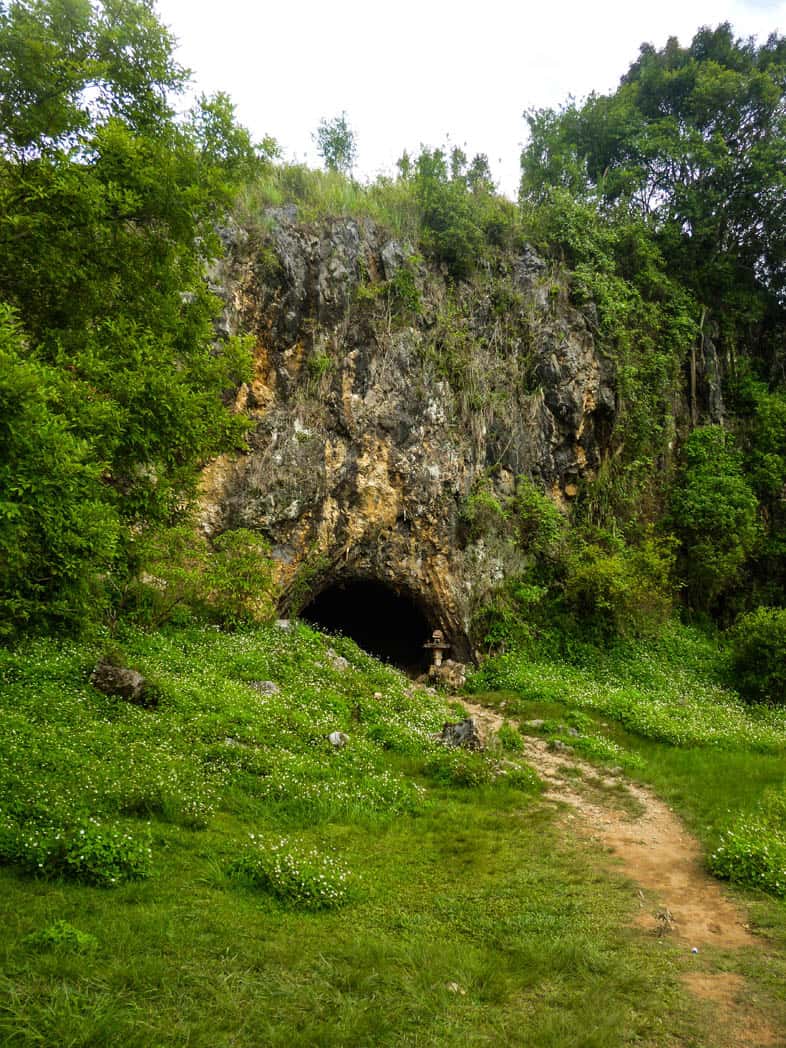 Transportation in Laos is really rough and the road to get here is as windy and death-defying as can be. Twisting and turning around cliffsides will be a theme during your travels around Laos. And with how long it takes to get here, you'll have to evaluate if you have the time.
At a minimum, you'll need two nights. You'll take all day to here, sleep, wake up the next day, tour the jars, and then leave the next morning.
Transportation Tip for Laos:

While you can simply book at the pier, bus or train station, you may want to book ahead for certain legs of your journey to guarantee that you get a seat on the day you need to travel. 12go.asia is the best way to do this. Book your next trip ahead of time so you have one less thing to worry about.
What's in Phonsavan
The town of Phonsavan itself is nothing to write home about. It is a great stopping point on the way to the Plain of Jars; you'll see restaurants, shops, hotels, the usual tourist stuff.
You may find yourself more swept up in the magic if you choose one of the hotels up in the hills; from there you can not only look out over Phonsavan, but you can also spend some quiet time wondering at the possibilities of this entire region.
Where to Eat in Phonsavan
Bamboozle – This is the best place in town for food in general but it's also foreigner ran, so they have some decent foreigner items too. They serve the BEST tofu larb and sticky rice I've ever had. In my life.
Simmaly – Western brekkie and good local food for lunch and dinner (I refuse to eat rice for brekkie unless I'm forced to!)
Sangha Restaurant – Local food, usually popular with the locals too!
Where to Stay in Phonsavan
Here are the places I recommend:
White Orchid Guesthouse – I stayed here. Decent budget spot right in town. Rooms are fairly clean, and the shower is good enough, with hot water and decent water pressure. It's just fine for staying a couple of nights.
Nice Guesthouse also has a great location, it's close to all the restaurants. You can also book tours or rent bikes from here.
Jennida Guesthouse is also a good option. The location is great, rooms are spacious and the staff is nice while the place is cheap. One of the best value for money places to stay in Phonsavan.
Where will you go after Laos?
Thailand | Malaysia | Singapore | Indonesia | Philippines | Cambodia | Vietnam
Do you think you'll visit the Plain of Jars in Laos? Let me know in the comments what you think!
---
Don't lose this! Click the pic and pin it for later.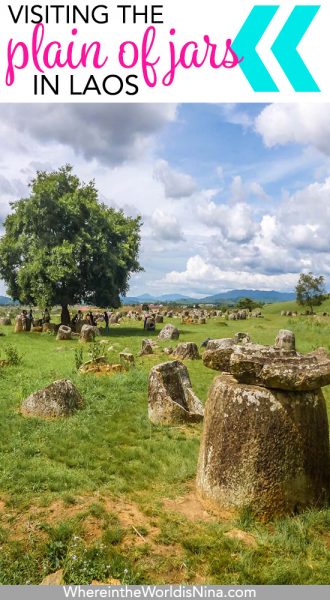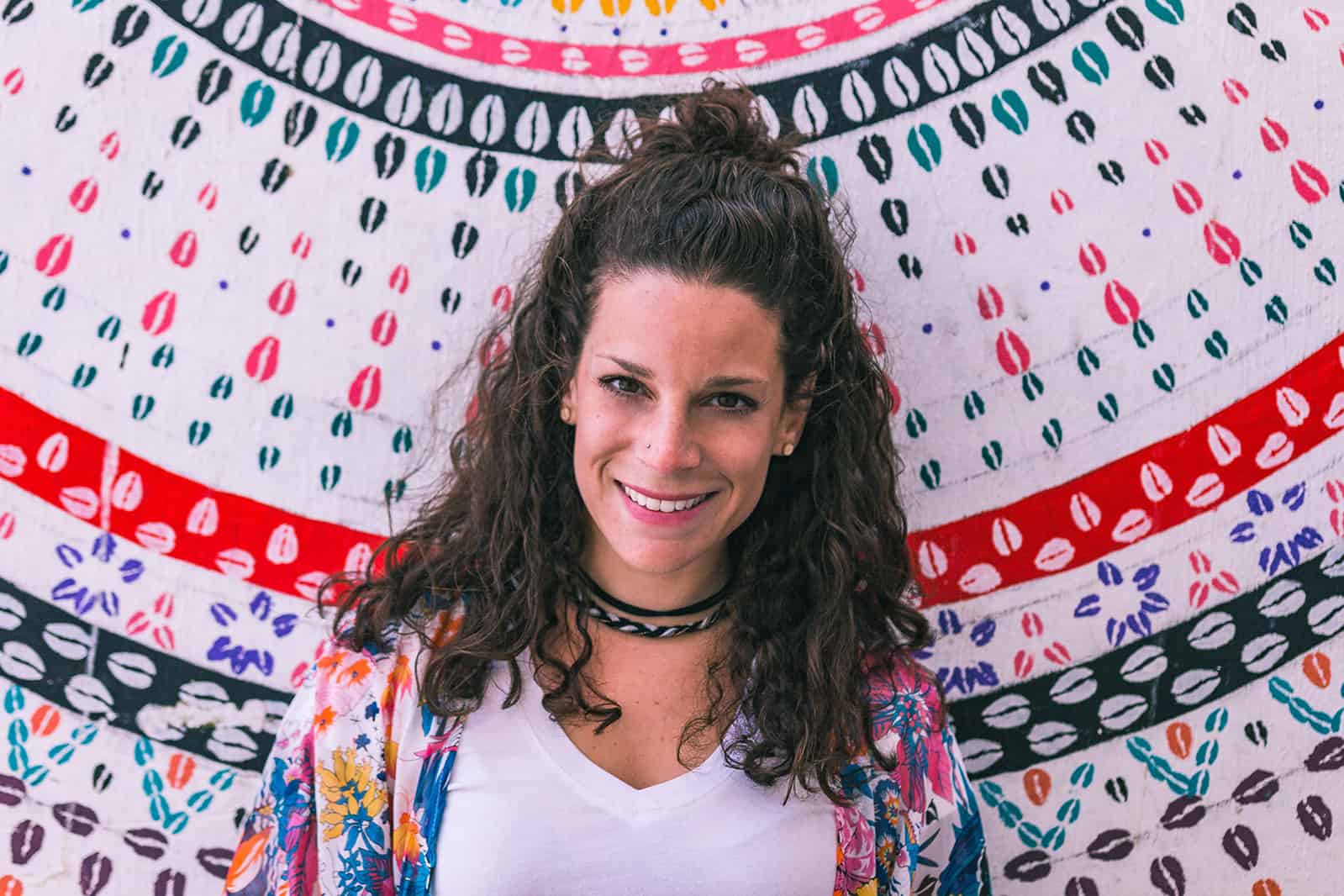 Nina Ragusa is an adventurer, messy bun master, breakfast fan, and full-time travel blogger. She's been abroad since 2011 and blogging on Where in the World is Nina? for nearly as long. Nina helps people like you move around the world while making money. She loves talking about how to work abroad and online to travel longer!