This guide to unique things to do in Mexico City is authored by Dan and George.
The sprawling metropolis of Mexico City continues to be one of the most popular destinations to visit in the whole country. There really is a ton of things to do and see here, meaning many travelers end up staying a lot longer than originally planned.
In this guide, we'll explore Mexico City, and look at 12 of the best activities to do when in the capital. Whilst most guides focus on the most touristy and popular activities, here we'll delve into the more hidden gems of Mexico City.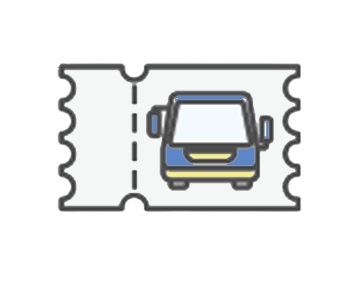 TRANSPORTATION TIP
If you're looking for bus or boat tickets around Central America and Mexico, you can easily book them online! Check Availability
12 Unique Things To Do in Mexico City
---
1. Explore Mercado Sonora
Mexico City is full of bustling markets, and most travels guides will tell you to visit either Ciudadela or San Juan. However, Sonora is unique with its collection of vendors selling well, simply very weird stuff. From elixirs to voodoo dolls, it's a pretty interesting market to explore.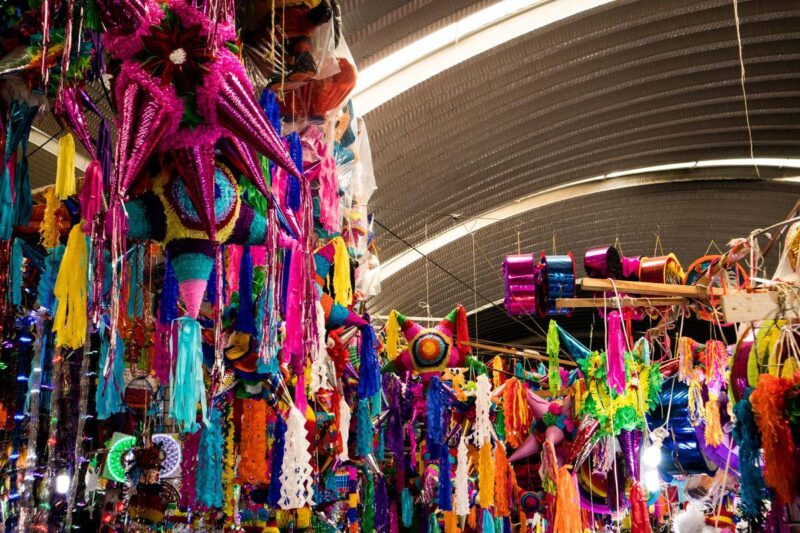 It's located in the La Merced District, which is a 20-minute walk from the Zocalo (although you can get there faster with the metro). Mercado Sonora is known for pickpocket opportunists, so be sure to leave all valuables at home and dress down a bit to avoid attracting too much attention.
2. Visit Casa Gilardi
Designed by the Mexican architect Luis Barragán, Casa Gilardi is a stunning colorful house that (seemingly out of nowhere) lights up a street in the district of Tacubaya. Known for its brilliant use of colors and minimalistic approach, it was officially the last house designed by Barragán.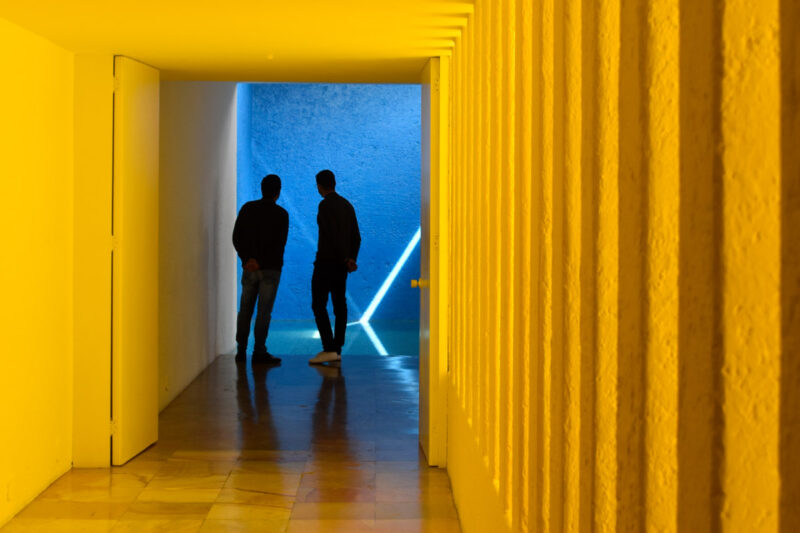 As well as bold colors that are used throughout the house, the garden is one of the most famous photo spots with its stunning Jacaranda tree. The owners who now reside there have opened up the property for tours. It's in the small district of Tacubaya, which is roughly a mile south of Chapultepec Park. You can get there easily by using the metro.
3. Desierto de los Leones
The first official national park in all of Mexico, Desierto de los Leones is located just outside the epicenter of the bustling metropolis, in the Sierra de las Cruces mountain range. Home to some welcoming nature and greenery (especially if you've been in the city for a while), it's a great place to hike around and get some fresh air.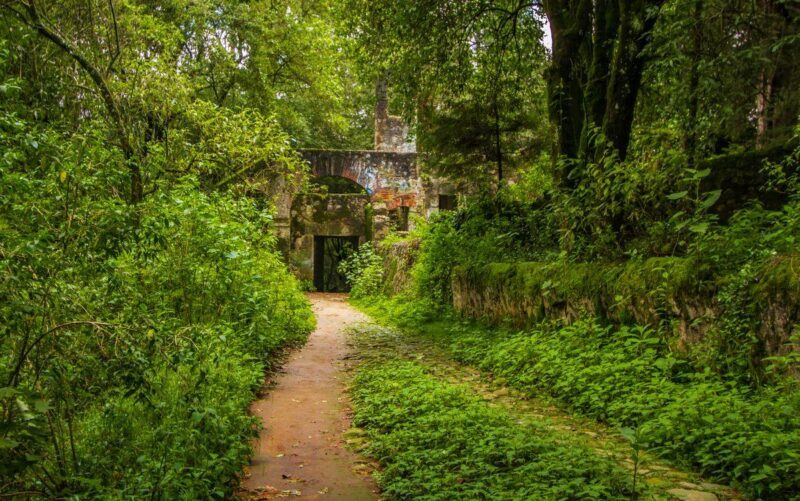 It's also home to The Convent, a well-preserved and interesting church that is over 400 years old. Beautiful in appearance, it's perfect for photos as well as learning about the difficult, disciplined life of the monks who once lived here.
Getting here can be complicated if you don't have a car, so the best way would be to use an Uber which can take you all the way to the national park.
4. Join a Street Food Tour
Mexico is well-known for its burritos, pico de gallo, and other food specialties. Those lucky travelers who have been backpacking Mexico on a budget get to know some of the countries best street food spots. However, the capital is also a hotspot for trying out authentic Mexican dishes, and the best way to do this is by joining a local street food tour.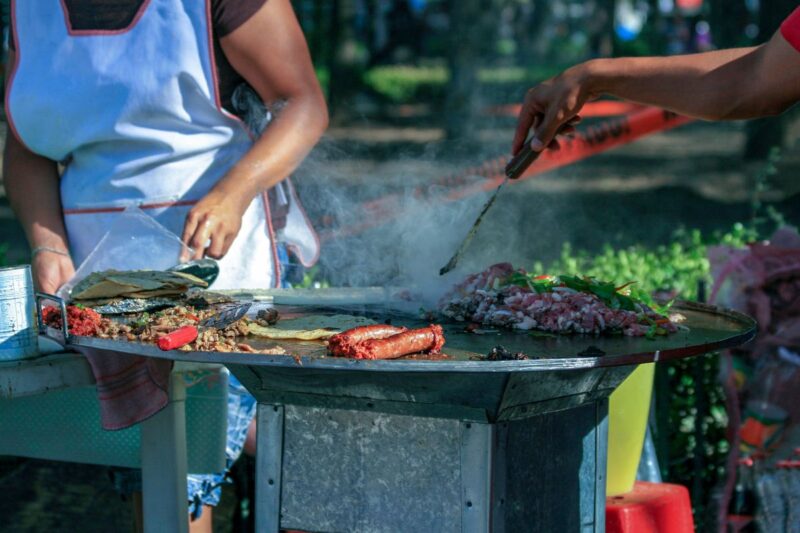 Run by locals, they'll know all the hideouts and secret spots for the best dishes where you can try out new, exotic foods. Who knows, you may even find a new food love in the process!
You'll also get to try out a variety of drinks, with an assortment of tequilas and mezcals for those looking to get boozy. There are many small companies in the historic center that organize food tours, so you'll need to do your research to see which one best fits your needs.
RELATED: A 3-Day Mexico City Itinerary: Boats, Pyramids, Churros, & Squirrels?
5. Museo Soumaya
This museum is often less mentioned on travel blogs compared with others in the city. However, despite its lesser-known status online, it was actually the most visited museum in Mexico in 2013!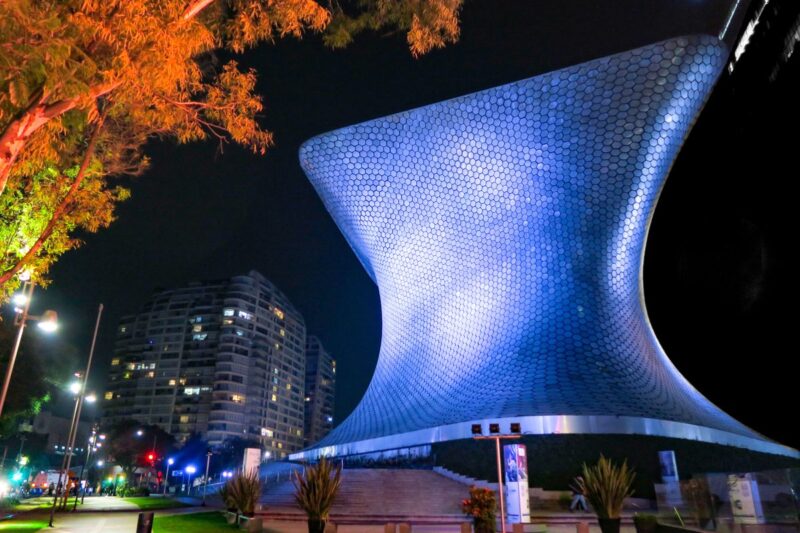 Most notable for its exquisite external design – a giant silver structure with a snake-like texture – inside you can learn about Mexico's culture and development from over the past 3000 years.
It also contains one of the most complete collections of sculptures and art from the country's Mesoamerican Hispanic Era, as well as featuring paintings from Salvador Dalí, Auguste Rodin, amongst others.
6. Visit the Isla de las Muñecas
Translated as 'The Island of the Dolls', this gem is definitely one for those who love dark tourism, or simply are curious about seeing something, well, pretty creepy.
Located on the island of Laguna de Teshuilo, the story goes that the previous owner once found a young girl who had drowned here. After he started hearing voices and hallucinations and started to hang dolls (some missing body parts and heads) as an attempt to appease the voices he was hearing.
After the owner passed away, the island has now become a very popular tourist destination, where you can explore the small island and the now hundreds of strung-up, mutilated dolls. Because, what could be a more thrilling way to spend the day?
EDITOR TIP: Don't miss out on a trip through the Xochimilco canals. First, that's the only way to get to this island but it's an overall fun trip that's more than just visiting this bizarre island. You'll be on board a private wooden pole boat, decked out in bright colors, you'll get to see another side of Mexico City. Feel free to bring drinks, music, and snacks! Read more about the Xochimilco boats.
7. Head to Cafebrería El Péndulo
Located in the Polanco District, this cafe and library hybrid is a really cool place to have breakfast and a coffee! The owner has actually made a chain of these, with seven of them dotted around the city.
Even if you're not a coffee lover, it's a great place to explore and to take your camera with you, as there are quite a few good photo ops here. To be honest, it's mostly for appearance and doesn't feature many novel books, but for a unique, low-key experience, this may be what you'll need the next time you have breakfast in Mexico City!
8. Watch a Lucha Libre Show
The Mexican equivalent of wrestling really is one entertaining spectacle. Here the most daring enter the ring, with high-flying moves and also with some cocky flair. It is one of the best things to do in Mexico for first-time visitors and the perfect event to enjoy during the evening whilst in Mexico City.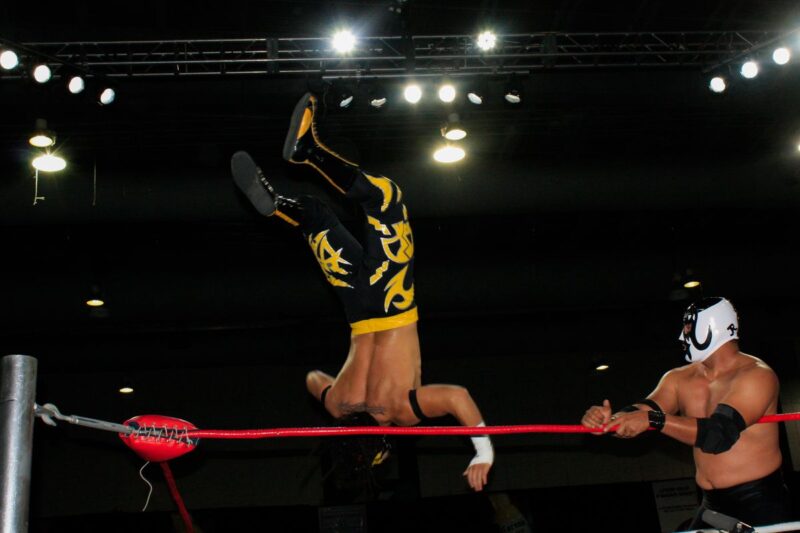 Even locals love it so much that they flock to watch these shows every day. A night of screaming, watching wrestlers pummel 10 bells out of each other, and extremely cheap beer? Well, when in Mexico City right!
Head to Arena México which is located in the Cuauhtémoc district, where shows take place every night of the week. You can buy tickets online, although it's highly likely you can get them at the ticket booths for cheaper when you turn up.
9. Santuario Nacional del Angel de la Santa Muerte
Known as 'the bony lady', this sanctuary pays tribute to a religious figure that's a little more unorthodox. As an outcast of the Catholic Church, the angel of Santa Muerte is known for being the idol of the destitute, and believers head here three times a week to pay their respects.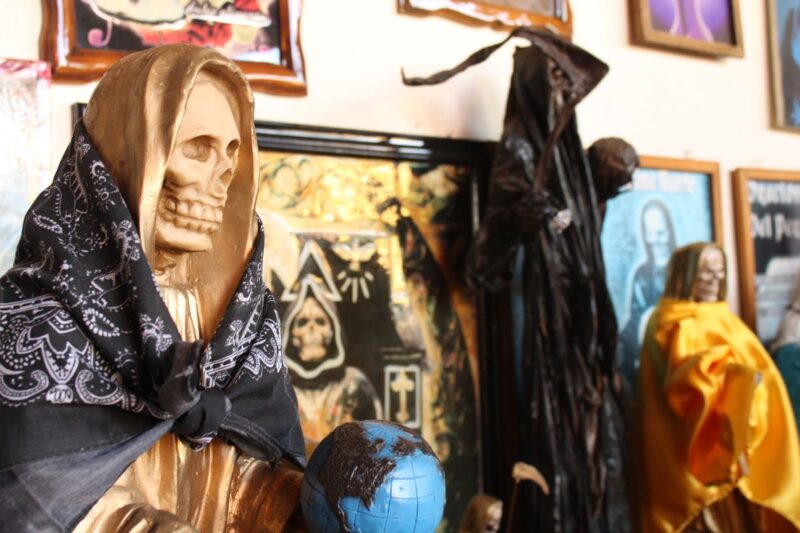 Mexico City is known for its affinity to all things related to death, and this is one of the symbolic ways in which people worship it. It's definitely a bit different, but still, a very novel experience to be had in the capital.
RELATED: A 2 Week Mexico Itinerary for Beach and Mountain Lovers
10. Explore Lagunilla Flea Market
Dating as far back as the Pre-Hispanic era, Lagunilla once used to be one of the most important trading points in all of the Western Hemisphere. Nowadays it's a crowded market where you can find everything from Mexican folk art to trinkets and novelties to take with you as a souvenir.
Just be sure to bring some extra cash with you, as a browse here will probably result in you buying the odd thing or two…
11. Head to a Pulqueria
Old-style taverns (imagine something you'd see out of a Western film), Pulquerias, were once the most popular go-to venues in Mexico. Over the last century or so they fell into decline, and as a result, there's only an estimated 100 left in the whole country, with most located in Mexico City.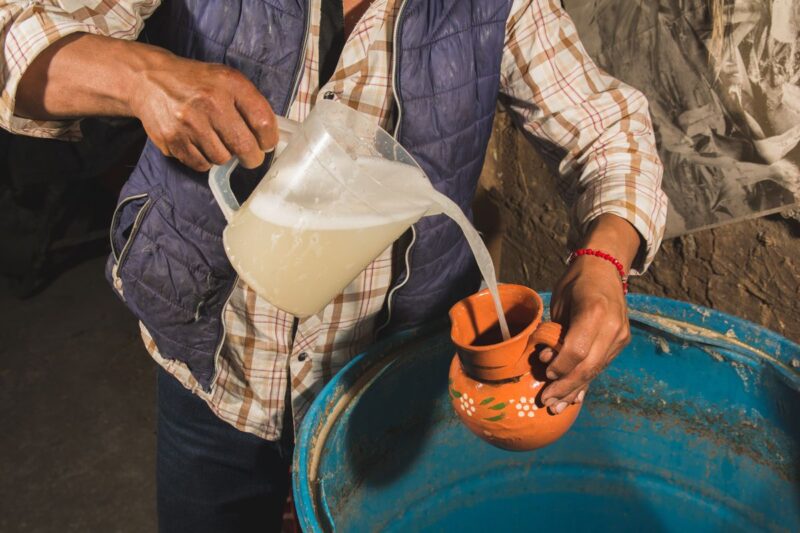 Despite the decline, they are worth going to, with most of found them being located in the older districts of the capital. They are known for producing the Mexican drink that is pulque.
Made from the fermented sap of the maguey plant, pulque is similar to mezcal, however has a much lower alcohol content, like that of standard beers. An authentic experience worthy of trying out when here.
Here are a few to get you started:
Pulquería de Los Insurgentes – touristy but worth a look if you want to combine your pulque with live music.
Pulquería Las Duelistas – beloved by locals and tourists alike, this pulqueria dates back to 1912 and offers 40 flavors of pulque.
Pulquería La Paloma Azul – open all day, this is a laid back place to enjoy flavored pulque and local fare like tamales and tacos.
12. Watch a Mariachi Performance in Plaza Garibaldi
Completing our list of fun and unique things to do in the capital is this priceless gem. Head to Plaza Garibaldi, which is just a few blocks from the Palacio de Bellas Artes in the historic center. This is famously known as the plaza of the mariachis, where mariachi bands and performers will play impromptu performances for a small fee.
We recommend coming here in the evening, grabbing a bottle of tequila or some beers, and paying for performance! It'll be one of the most fun and memorable experiences you'll have, and you'll most likely be singing along with them by the end of it.
Tips for Booking Your Trip:
---
---
---
---
Overview
No matter where your itinerary may take you after you land in Mexico City, the gigantic capital is an ever-popular destination in Latin America. Many new travelers come here to enjoy the infamous Zócalo or explore the pyramids of Teotihuacán.
However, there's so much more to do in this city aside from the already popular activities. As we've seen, there are loads of small gems dotted around, and here we've covered 12 that we think are really worth the visit. Who knows, if you dare to explore new streets and corners by yourself, you may end up finding even more non-touristy gems!
---
---
>>> BIO
Dan and George are two seasoned backpackers with extensive knowledge of Latin America who write no-nonsense backpacking guides for people looking to travel deeper when exploring Central and South America.