I saw something large and black move out of the corner of my eye.
When I whipped my head around to see what it was, it was at that moment, I immediately regretted my choice of moving to Australia.
THIS is what I was afraid of! Why did I come here! TAKE ME HOME!
A massive eight-legged freak stood there staring at me.
It was as large as my FACE!
I screamed.
Garrett came running in, saw what I was looking at, and immediately retreated only to return with his phone.
He took his photos while I was screaming for him to get it outside before it got lost in the house. He eventually somehow shooed the man-eating Huntsman spider outside without killing it or freaking me out any more than I was.
If you've already dismissed the thought of living and working in Australia, don't!
This was actually the only large spider I saw in my year there and I come from a state where alligators run free, so I really wasn't THAT scared (but it made for a fun intro, no?).
It's also not why you're here (you are still here, right?). So let's move on from this story, shall we?
Australia, despite its scary spiders, is a continent not only worth visiting but a continent worth living on. If I was able to return to work *legally* I would…
Why I Moved to Australia From the USA
Actually, I didn't. I was already on my crazy travel venture long before I headed to Australia, and maybe you are too.
But I am from the USA, so as an American working in Australia, I have everything you need to know (seriously, I have tons of working in Australia info, I'll link everything below too)!
It is relatively easy to live and work in Australia if you are from the USA. Plus, the benefits are premium. You get to live on a giant island with giant spiders for a year! (Okay maybe not the best example of fun.)
Seriously though, I had been teaching English in Thailand for a few years, and I had already decided that I wanted to live on every continent. I figured that learning to live and work in Australia could not be that difficult. And I was right.
RELATED: How to Teach English Abroad in Thailand – Live and Work in Thailand!
After a year of living and traveling Asia, Australia was an easy trip that would still allow me the adventure of travel, but with a bit of the comfort of home.
Oh, of course, and for the major "why" this American moved to Australia, MONEY. They pay well and I'm kind of a pro at traveling and living cheaply so Australia's scary price tags didn't scare me a bit (the spiders on the other hand… *shudder*)
Resources for Your Trip: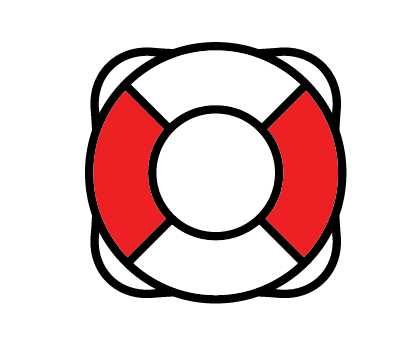 Don't forget insurance!
Get a quote with the best and easiest travelers insurance: Safety Wing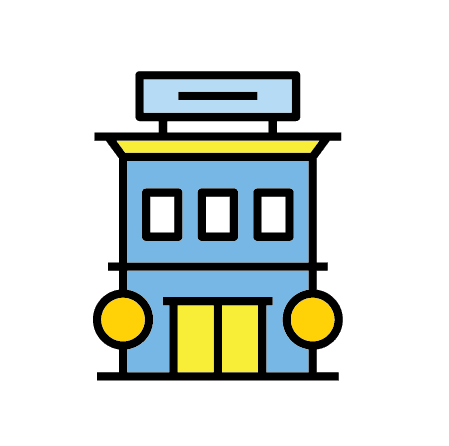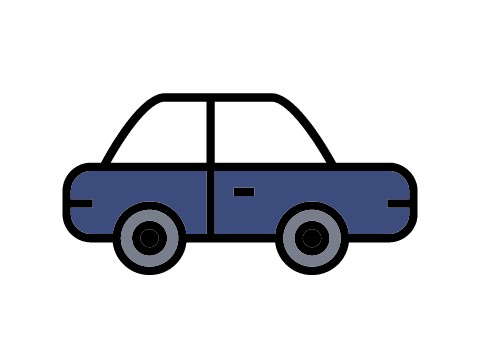 Best Deals on Vehicle Rentals: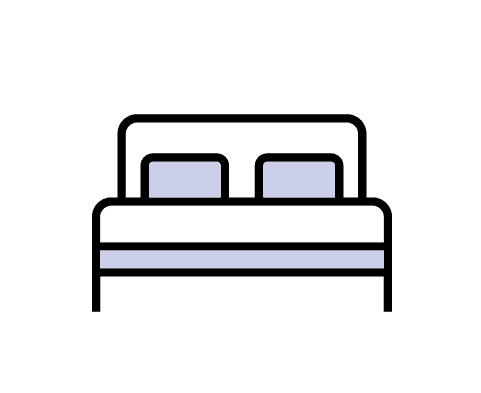 How to Get Free Accommodation Anywhere!
You NEED the Right Travel Cards!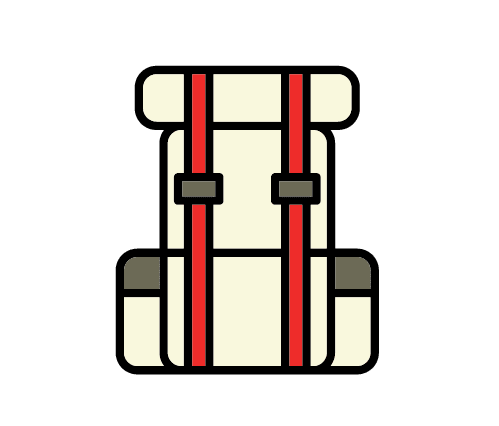 All The Gear You Need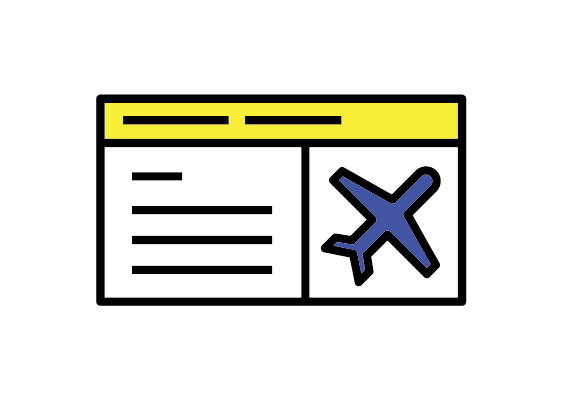 Moving to Australia—I Just Did It.
Australia had always been on my travel list (what's not to love? Beautiful island, high minimum wage, social safety net, the generally happy populace, giant man-eating spiders… kidding!), and I kept hearing about the Working Holiday visa.
I figured it was my sign that Australia would be my next stop. I applied for the visa, got approved, and BAM! I was off to live and work in Australia.
My thought was I would check it out for a year, try to save up some money while there because of the high minimum wage, and take it from there. And guess what? I did!
I worked hard (there are plenty of jobs in Australia for Americans), saved a shit ton of money (a SHIT TON!), and left before I had overstayed my welcome (aka my visa expired because I did NOT want to leave).
Should I Move to Australia?
You ask. I answer. Here's my answer: I don't know!
Would I encourage to do it? Yes. I totally would. My experience was wonderful, and if you are an adventurous spirit with a 'down for whatever just go with it' kind of vibe, don't walk, run to your closet, pack your bags and go!
Factors: Moving to Australia From the USA
There's lots to consider here. I was a bartender with no bartending skills. A "shop girl" who hung out, folded clothes and talked about the weather (also with little experience). I went with the flow; I put myself out there; I never gave up.
Your biggest challenge will be making sure you have enough cash stashed away to set you up for your first couple of months. But, the best part is, you DON'T need experience to live and work in Australia.
RELATED: How to Work Abroad in Australia (Without Experience).
How Can I Live and Work in Australia?
This is the easy part! Fill out the application for the Australian Working Holiday Visa, get approved (if you're from the USA or a few other countries it's pretty much a sure thing), and go!
Also: be prepared to stay for the full year. Any time period you leave Australia after your year has begun is lost. Use it. Or lose it. (So don't lose it.)
How Much Money Do I Actually Need to Move to Australia?
Technically? $5000 AUD. That's what the application requirements say. And hey, it's not bad advice, but don't let money hold you back. They usually don't really verify this, and if you've got about $1000 a month to get you through your first few months, you'll be alright mate.
You'll need to pay rent, eat, and buy any other little things (like a spider grabber—that's an actual thing) until you get used to living and working in Australia and for your first paycheck.
Jobs in Australia for Americans
Moving to Australia from the USA, you can do pretty much anything in retail, food service, customer service, or labor. There are even "regular" desk jobs up for grabs!
Established shops and restaurants or bars are the easiest to get positions in because the turnover is high and the work takes fairly little training. Just be aware that some jobs, like farm work or day labor, may not pay as much as other jobs.
RELATED: How to Get a Job in Australia and Save a Sh*t Ton of Money.
The minimum wage in Australia is dramatically higher than in the US, but so is the cost of living!
Think about it the same way you would the job market in the US. You could be a nanny, a day laborer, or even a dishwasher. These might not sound like the most exciting and life-changing jobs because they aren't, but as long as you're stashing cash away, does it really matter?
Check the local listings, walk the neighborhood shops, and make friends! You can pick up odd jobs here and there; you could even get one full-time job and another part-time. It really depends on what you enjoy doing and what your plans are for making money.
Moving to Australia From the USA – Tips and Things to Think About
---
1. Save Up BEFORE You Move to Australia
You're gonna need some money. So before you go, pick up some odd jobs if you need to. Stash as much extra moola as you can prior to packing your bag. The last thing you want is to end up broke and homeless in a foreign country before you've even had a chance to get a job.
The main point: Don't arrive broke.
2. What Is Your Goal?
You want to think about why you're going in the first place. If you're like me and want to go to live and work in Australia to save, you can get a couple jobs, like I did, and save a boatload of cash very easily.
On the other hand, if you want to travel around the continent a bunch, take in the sights and sounds, fight kangaroos and grab spiders in every region, odd jobs will be more up your alley, and you also may want to save up a bit more before you go.
The main point: Are you saving, traveling, or both? Figure it out because there's no time or extra money for thinking too hard about it there.
RELATED: The Ultimate Guide to the Australian Working Holiday Visa and Why to Go Now!
3. Where Do You Want to Start?
On a map, compared to the US, Australia looks like a small island. Newsflash: it's not. It is a massive continent. It takes ten hours to drive from Sydney to Melbourne and they are basically on the same corner of the southeast coast.
Pick a spot to start and map out a rough plan from there. Remember that our seasons and theirs are flipped upside down. So our summer is their winter and vice versa. Also, know that the regions can be dramatically different climate-wise.
The main point: It's expensive moving around, so choose a place and stay there for 6 months (6 months is also the time limit you can spend at one employer)
4. What Kind of Plane Ticket to Buy?
One way! You may never want to go back home. Things in the US aren't that hot right now, and you may find yourself taking a liking to the nomadic lifestyle. Hey, you may end up reversing my trip, Australia on over to Thailand.
You can save up a ton slinging drinks in Sydney and then blow all your money (okay not all of it; you will eventually want a flight home, or somewhere else) on a fabulous bungalow on the beach in Thailand.
The main point: You certainly do not need to buy a round-trip ticket a year in advance. Trust the travel queen.
5. What to Bring With You?
Everything. Remember what I said about the cost of living? You don't want to have to buy a sweatshirt in an emergency because you landed in the middle of winter in Australia with tank tops only. If you've got it, pack it. You'll be there for a whole year! Bring whatever you can. Sure, you can shop thrift stores and sales if you have to, but, really, you don't want to have to.
But let's not be extreme. Don't pack three suitcases worth. I'm just saying, packing what you need to live in and work in so you don't have to buy much there. Don't spend before you make, right?
The main point: Don't buy shit there if you can help it.
6. Make Friends
I'm not the most social butterfly but I try to make friends everywhere I go. I join groups, I make friends at work, and I make friends on the street. It is part of what I love about traveling and it's pretty easy to do as there are plenty of backpackers in Australia.
I even made friends with a spider once. Okay twice. Those huntsmans are pretty cute and furry looking! (JK, they are terrifying)
But you do not have to be an eager beaver socialite to make friends in Australia.
You could, of course, make friends at work. If that's all too social and in your face, then join Facebook groups for the area. That's actually how we found our roomie in Darwin who ended up being super cool!
The main point: Friends = insider tips for Australia and people to split things with which = money saved. It's easy math, mate.
RELATED: How To Complete Farm Work in Australia and Extend Your Work Visa.
What to Do Once You Move to Australia
Apply for a Tax File Number or TFN. It is much like the social security number in the US; you can use it to file taxes, to work, and to collect government benefits. Filing is easy, just click and begin the process.
Get a bank account. You don't want to run around with a bunch of greenbacks in your pockets from all your savings. It's always a good idea to go with a big, national bank, especially if you do plan to run around the continent. I had my account with ANZ, and I was happy.
Finally, if you plan to serve alcohol in Australia, you will need an RSA, a Responsible Service of Alcohol, certificate. It is a cinch to get, so grab it once you hit town if you plan to show off your flair bartending skills!
Finding a Place to Live in Australia
If you've ever had to look for a place to stay in the US, it's pretty much the same in the land down under. Check the online sites, Flatmates, Gumtree (watch out for this one, it's a bit like Craiglist back home—it can work but it's sketch). You can even check Facebook. Find a housing group in your area and watch for roommate posts or post one of your own.
The best thing to do for starters is head out into the neighborhood you'd like to stay in. Wander aimlessly, down the streets, into cafes. Make friends! (yes, that again.) Pick up advice and tips from the locals. You never know who may have the hottest scoop on a room to rent or a studio to score.
Here's more info on living and accommodation in Australia.
Benefits of Living and Working in Australia
Savings. Savings. Savings. I cannot stress this enough. You can work your whole life at a lousy minimum wage job in the states and never save up the money you can save as a surf shop cashier in Australia for a year. Moving to Australia from the USA can, shockingly, save you money.
Remember, we're talking about a country with average wages in cities of $18-$25 AUD ($14-$20 USD) an hour (for EASY jobs) and paid vacations and holidays. The savings are legendary! You can live and work in Australia for a year and end up ahead of the game.
For the record: You likely CAN do this in the US as well. Live cheap and save money. But it's certainly a bit harder. Just a quick note on this… American's usually have to work a more demanding job to earn that kind of hourly wage, having a car in about 97% of the country is absolutely mandatory, and when you're home (aka more comfortable) you're more likely to spend more. It's just what it is!
Also living in the US isn't really exploring beyond your boundaries, is it?
Most people say they can't travel because of money. So here's a country you can get paid to work in and explore. What's the excuse now?
RELATED: How I Saved Over $17K USD in 10 Months Living in Australia.
If your mind is on seeing beauty, experiencing their culture, meeting new people (and spiders!), and having wild adventures, Australia is the place to do it.
You could also be like me and just hunker down for six months at a time, enjoying the quiet life, as an American working in Australia, saving money, knowing you can come back to travel any other time. This was my chance to experience the Working Holiday, so I did!
Really, by now you should already be packed and ready to move to Australia. At the very least you should have your visa application in.
Oh! And in case you're wondering… The spiders aren't actually all that bad. They aren't in the cities, they aren't going to eat you, and they aren't crawling everywhere. You're all good, mate.
Let me know in the comments! Are you an American moving to Australia?
---
---
>>> EVEN MORE ABOUT TRAVELING AND WORKING IN AUSTRALIA <<<
Moving to Australia: The Price of Living Down Under (11 Cities)
How I Saved $17k USD in 10 Months Living in Australia
An American Expat: Working and Living in Darwin, Australia
10 Tips for Moving to Melbourne After Your Travels
7 Days in Sydney Itinerary- for Those Who Want a Bit of Everything!
Cheap Things to Do in Melbourne When You're Broke AF
---
---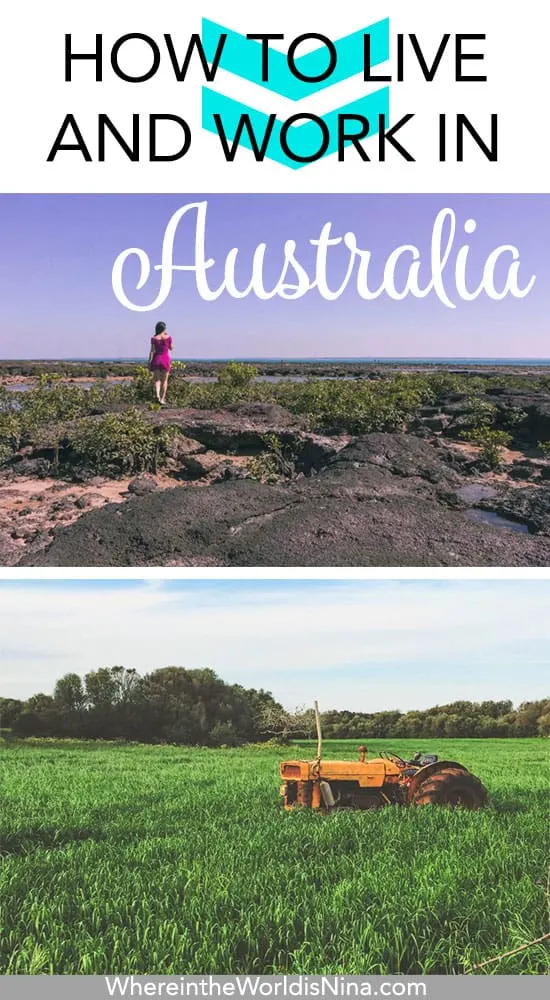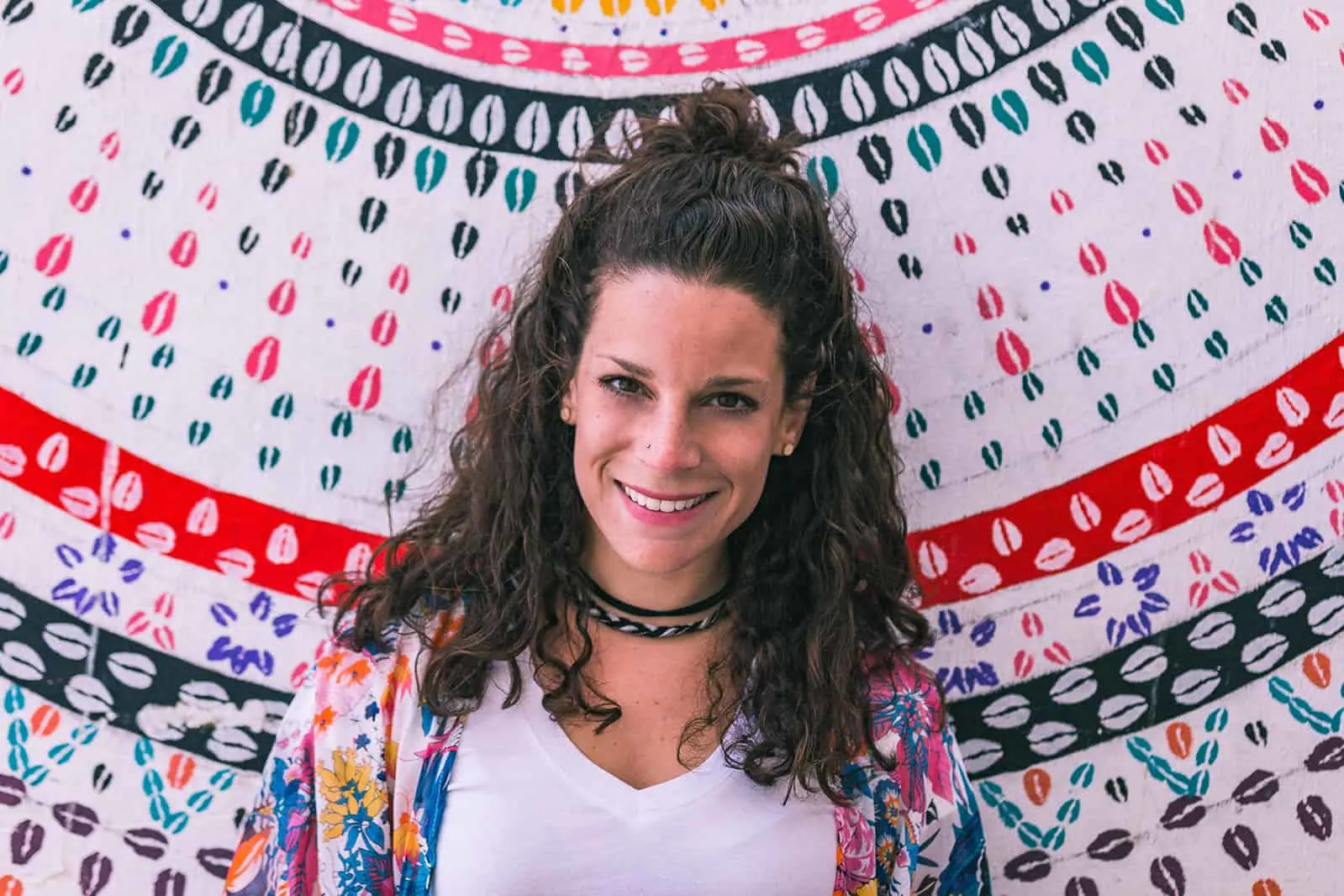 Nina Ragusa is an adventurer, messy bun master, breakfast fan, and full-time travel blogger. She's been abroad since 2011 and blogging on Where in the World is Nina? for nearly as long. Nina helps people like you move around the world while making money. She loves talking about how to work abroad and online to travel longer!