This Rio Itinerary is authored by Miguel.
Rio de Janeiro, the most visited city in Brazil, has all the ingredients to create the perfect destination.
The "Cidade Maravilhosa" (marvelous city) is world-famous for its sunny weather, beaches, music, beautiful people, natural parks, parties, and culture. No wonder why it's on the bucket list of every traveler!
I'm sure almost every person on earth has seen that epic photo of Christ the Redeemer over Botafogo Bay and is familiar with names like Copacabana, Maracaná, and Ipanema.
In addition to those places, Rio offers a wide variety of well-kept spots and activities.
Did you know that Rio boasts the world's largest urban forest? Yes, the Tijuca National Park is a real jungle located in the heart of the city.
To be honest, it looks like the city is inside the jungle, not the other way around.
If you like outdoor activities, you can easily spend weeks in this city. However, I know that sometimes we don't have as much time as we wish.
After having lived in this marvelous city for over a year, I decided to create a 3-day Rio itinerary with a good compilation of "must-do" experiences. Here are some of the best things to do in Rio de Janeiro, Brazil!
3 Days In Rio De Janeiro Itinerary
---
Rio De Janeiro Itinerary Day 1: The Christ And The Old City
Christ The Redeemer
I recommend that you start your day by going to Christ the Redeemer in "Morro do Corcovado".
What Rio itinerary would leave this place out?
Seriously, it would be hard to find another viewpoint in the city as impressive as this one. Even though some people prefer to visit the place at sunset, I've noticed that the Christ often gets cloudy afternoon.
From the top of Christ, you'll have stunning views of Botafogo Bay, Dois Irmãos, the Lagoa, Ipanema and practically the whole city.
How to get there:
You can take either a van or a train that transports you to the top of Corcovado. While the train departs from the "Cosme Velho" neighborhood, there are several vans making the trip from Copacabana, Largo do Machado and Barra da Tijuca.
The train costs from 61 to 74 reais depending on the season, while van tickets go from 70 to100 reais depending on the departure point.
All tickets include entrance to the statue. If you want to take the train, I recommend that you buy the tickets here to avoid long queues.
Downtown, Lapa And Santa Teresa
Now it's time to get into the heart of the city and learn about its history and vibrant culture. I recommend that you take a Free Walking Tour to visit the most important sights.
Most tours will take you to the Municipal Theater, the National Library, Carioca Square, the Imperial Palace, the Selaron Steps and the famous Lapa Arches.
If you aren't in the mood for going in a big group, you can take a map and walk around those places at your own pace. The distance between them is not too large.
Once you are in the Arches of Lapa, you'll see a neighborhood over a big hill.
That's Santa Teresa, Rio's bohemian district. I used to live there, and I promise that you will love it!
Walk around "Largo dos Guimarães" and explore its colorful streets. It's a great place to stop for a beer, a coffee or, even better, a bowl of "açai". This is a popular Brazilian fruit served like a frozen juice (It's difficult to explain; you'll have to try it to understand it).
If you like street art, don't miss the huge (and insane) mural that Eduardo Kobra created for the occasion of the Olympics. It's located around the dock's area, in the northern part of the city center.
If you aren't too tired and still have some energy, you should know that Lapa turns into a crazy place at night.
You'll find many bars with live music, some people dancing the samba in an improvised terrace, and "batucada" groups playing drums near the Arches. I guess you'll want to try a caipirinha, and you should. They're delicious!
Just keep in mind that they are dangerous, too. They taste like lemonade, but they affect your head like they were a bottle of tequila. Believe me, I know what I'm talking about!
Recommended Rio tours:
Resources for Your Trip: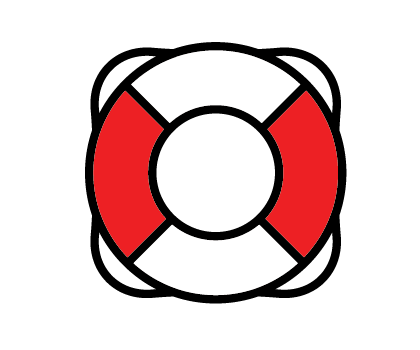 Don't forget insurance!
Get a quote with the best and easiest travelers insurance: Safety Wing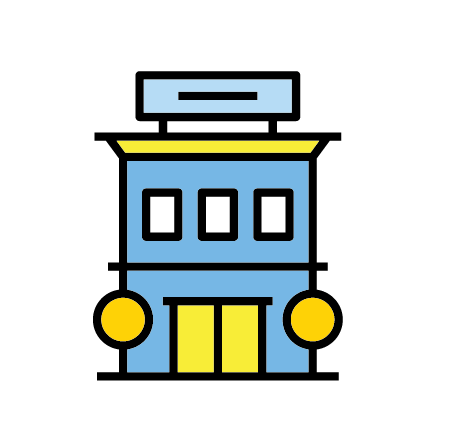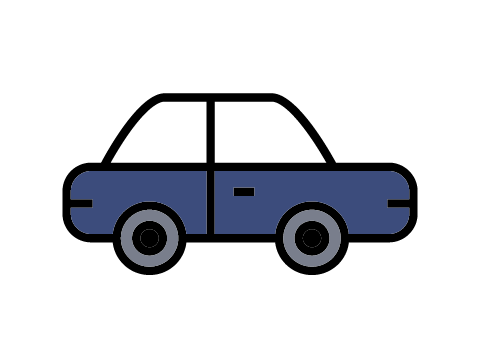 Best Deals on Vehicle Rentals: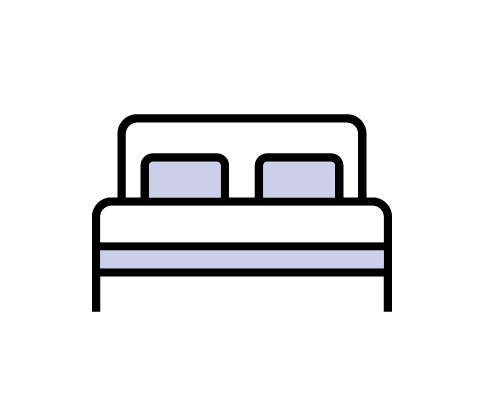 How to Get Free Accommodation Anywhere!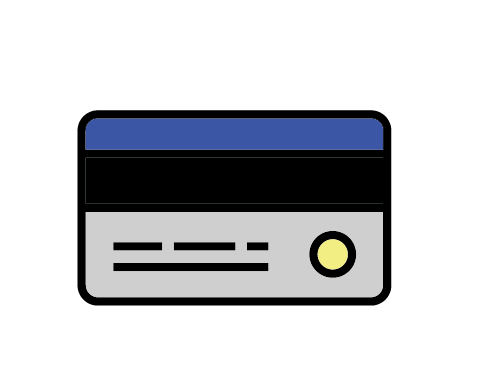 You NEED the Right Travel Cards!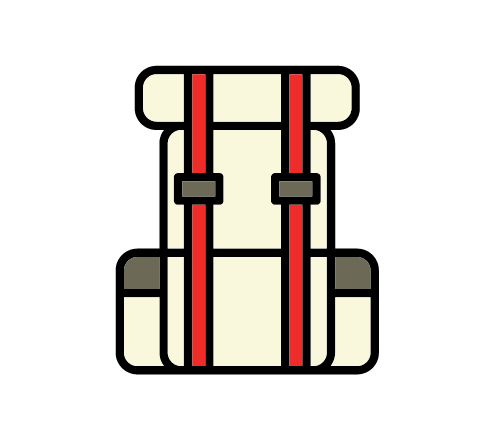 All The Gear You Need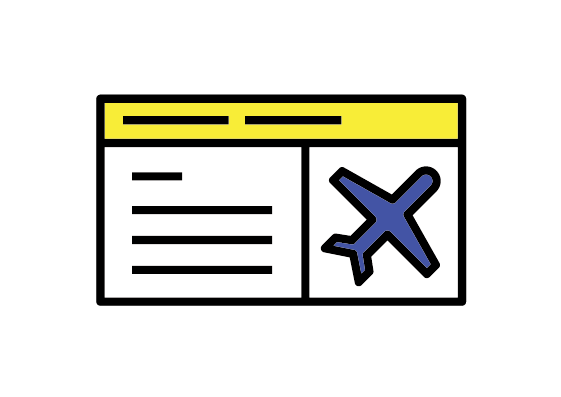 Rio De Janeiro Itinerary Day 2: Biking And Hiking
On the second day, you can rent a bike and explore the nature of the city. There are dozens of bike paths along the coast that offer stunning views. I suggest that you rent a bike in Botafogo and cycle all the way to São Conrado.
When you get to Ipanema, leave the coast and cycle along "Lagoa Rodrigo de Freitas", a beautiful lagoon surrounded by steep cliffs. Then continue to Leblon and stay on the coastal path until you reach São Conrado.
In the afternoon, there's nothing better than hiking a nearby hill to get the most out of your visit. There are many trails and options for all levels, from 20-minute walks to challenging five-hour treks.
You can check this post to find the best hikes in Rio de Janeiro.
I'm totally in love with the "Dois Irmãos" hill, so that would be my recommendation if you feel like taking a little hike. First, you need to get to Vidigal, then take a mototaxi up to the trail's starting point.
Finally, you'll walk for about 40 minutes to the top of Dois Irmãos. I promise that you won't be disappointed when you see those views.
Recommended tour:
Rio De Janeiro Itinerary Day 3: Beaches, Favelas And Sugar Loaf
The first two days have been pretty intense, right? No worries; take the last day to chill out and relax.
How about visiting one of those famous beaches? Ipanema, Copacabana, and Leme are the most popular ones.
However, if you don't like crowds, there are other options, like Praia da Urca, Praia Vermelha, and Praia do Vidigal.
If you decide to visit Ipanema or Copacabana, you'll see that some Cariocas take the "body culture" pretty seriously.
The beach becomes a place to watch people and be watched. It's pretty common to find bodybuilders, pretty girls, and Brazilian TV stars.
In any event, don't worry if you don't have a perfect body, as I don't either; we are also welcome!
After the beach, would you like to visit a "different" part of the city? Some favelas in the southern part are pacified and are safe to visit now.
The most popular visits are Rocinha, the biggest favela in Latin America, and Santa Marta, a friendly favela in which Michael Jackson recorded the "Don't Care About Us" video.
I lived in a favela for over six months, and I assure you that it's a very interesting experience.
Before the day ends, take a taxi to Praia Vermelha and buy a ticket to the Sugar Loaf.
The cable car will stop in "Morro da Urca" first, then get you to the Sugar Loaf after. This is a visit you can't miss.
Enjoy a magical sunset while having a well-deserved caipirinha and thanking the universe for creating such a wonderful city!
Recommended tours:
Where To Stay In Rio De Janeiro
There are plenty of places to stay in Rio so you'll have to see which are more your style. If you think you're going to party like an animal, Santa Teresa and Lapa would be your best options.
Otherwise, I recommend that you stay around Botafogo, Ipanema or Copacabana.
Another interesting option is to stay in Vidigal, which is a favela with impressive views. It's a safe place, with dozens of hostels and "gringos", and it's way cheaper than staying in Ipanema or Leblon. Just remember to be a responsible traveler.
For a budget place to stay in Vidigal, you can stay at the Varandas do Vidigal Hostel & Lounge. If you're wanting to spend a bit more on comfort, you can try staying at Mirante do Arvrao and to splash out, trying to stay at the Sheraton Grand Rio Hotel & Resort.
Where To Hang Out During Your 3 Days In Rio De Janeiro
Lapa is probably the hottest spot in the city.
Don't miss "Bar da Cachaça" on the corner of Mem de Sá street and Gomes Freire street. If you want to dance to good samba, go to "Vaca Atolada". This place is very popular among Cariocas and the groups playing there are always really good.
Pedra do Sal, a little square not far from Lapa also offers unforgettable samba nights every Monday and Friday. If you decide to go there at night, I recommend that you take a taxi.
In Santa Teresa, "Largo dos Guimarães" is where you'll find more bars and attractions. Another good option is "Bar do Gomez", located on Monte Alegre street.
There are many bars and clubs in Botafogo, Ipanema, and Copacabana as well.
However, they tend to be more high-class. Let's say they look like the kind of fancy clubs you could find anywhere in the world.
Places To Visit To Extend Your Rio Itinerary
If you have a few extra days, there are many places around Rio that are well worth a visit. You can either take a day tour or go by yourself and stay a bit longer.
Ilha Grande
Located three hours south of Rio (plus another hour and a half by ferry), this island is a real paradise. It's a truly wild destination with no roads or cars, and with a very laid-back community.
You can spend a few days walking to several beaches, snorkeling and relaxing on your hammock. Most hostels are located in Abraão, which is a lovely small town.
Paraty And Trindade
If you keep going south for another hour, you'll get to Paraty.
This picturesque town is famous for its colonial streets, jazz festivals and delicious "cachaça". A half day would be enough to walk around the place. Nearby, Trindade offers top-class beaches in front of a colorful, hippie town.
Buzios
Three hours north of Rio, Buzios is a great short getaway. There is a wide variety of restaurants, hostels, and hotels, from the cheapest dorm room to five-star accommodations, as well as dozens of beautiful beaches.
If you want to party, you'll want to know that Buzios is well-known for its crazy nightlife.
Rio de Janeiro is an unforgettable city and I'm sure you're going to love it!
Just be careful when you go out at night; always take a taxi and use common sense! Besides that, relax and enjoy the city!
What do you think of this Rio itinerary? Does it hit everything you'd want to do with your 3 days?
---
>>> Bio
Hi, I'm Miguel, an adventure traveler, and hiking lover. I have been traveling the world for the last seven years, always trying to explore and hike some of the most remote regions. Follow me on my blog travelsauro and enjoy exciting adventures in places like Papua, Timor, the Himalayas, Africa and the Caribbean! Facebook | Instagram
---
---
>>> Read More! <<<
Where are you off to next? Check out some of these other great South American posts…
Best Places To Visit In South America
America's Most Epic Viewpoints
Pin me!