Playa Zicatela is a massive stretch of sand located in Oaxaca's lovely Puerto Escondido, famous for its epic surfing and vibrant sunsets. At two miles in length, this beach is so long that it is often considered two separate areas: Zicatela to the north and La Punta to the south.
Both areas present their own vibe and unique offerings. So whether you're hoping to surf the Mexican Pipeline, have a relaxing day of sunbathing, or try some local cuisine, you'll find plenty of options at Playa Zicatela.
Your Guide to Playa Zicatela + La Punta Zicatela
---
While this is technically one really long beach at 3.5 km (2 miles), I'm going to separate it into two areas, because really, these two areas are pretty different from each other.
Playa Zicatela is the main part of the beach and the "biggest" and La Punta Zicatela is just the last bit at the point (hence "la punta"). Let's jump into them both feet first (or with our surfboard) and see what's up!
Playa Zicatela
The northern end of Playa Zicatela (or simply, Zicatela) is a renowned spot for seasoned surfers. Here you can shred the infamous Mexican Pipeline – a tubular wave reaching up 20 feet (sometimes double!). Beginners beware – surfing at Zicatela is treacherous if you don't have enough experience.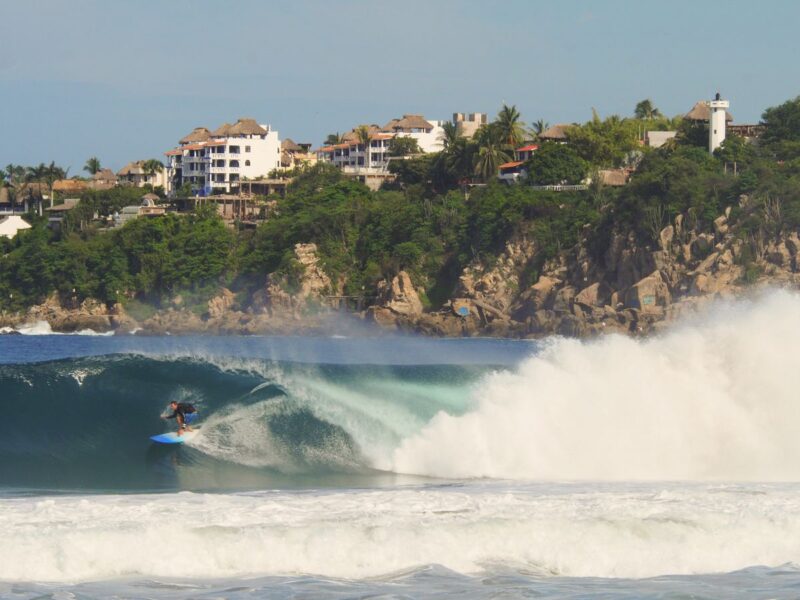 Swimmers should also enter the water with caution as the undertow here is extremely dangerous. However, even if you don't enter the water, watching the pros take on the waves is a fun way to spend the day.
Most people who come to surf Playa Zicatela are bringing their own board because they are pretty serious. You kind of have to be with these waves.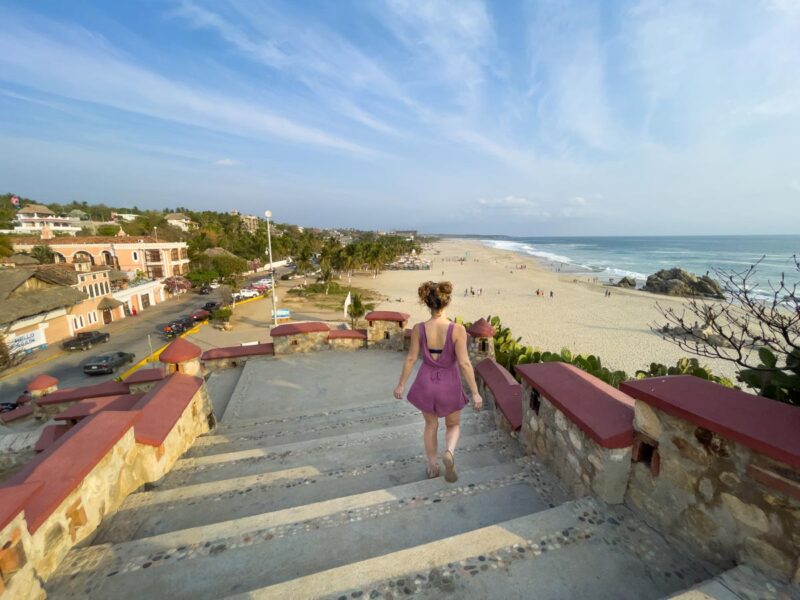 It's not mega common to see surfboard rentals on this stretch of the beach as it's not really recommended for just anyone to plop in these mega waves. Wait till we get to La Punta below if you're keen to surf and aren't a pro!
There are some surf schools around, like Zicatela Surf School, but these are for lessons and they will likely be taking you to the easier areas to surf, not on the main Zicatela Beach.
Chilling on Playa Zicatela
You could also spend the day at Zicatela in your private cabana. You can rent one of these cozy spots for the entire day or just a few hours while enjoying an ice-cold beer and a bite to eat.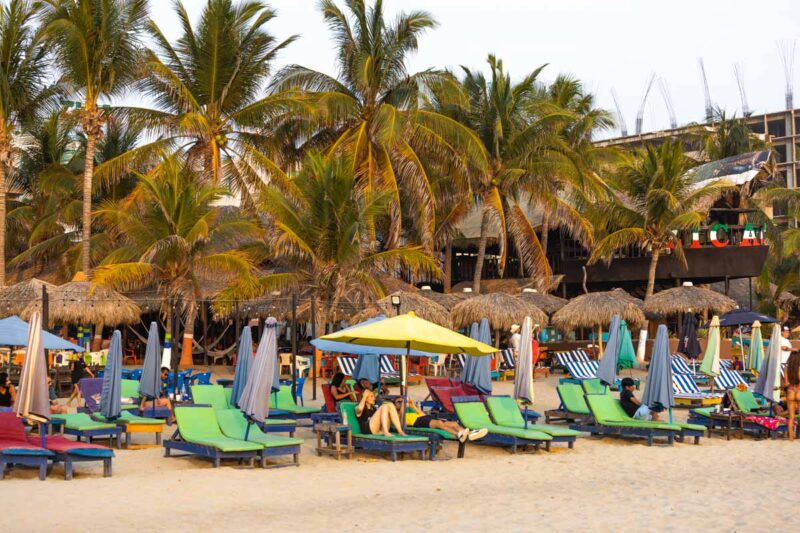 I can't lie, none of the restaurants on the beach really spoke to me. They all seemed a bit overpriced and the reviews weren't sparkling either, so we skipped that!
What I would do is eat literally anywhere else for less, and then get drinks on their perfectly placed cabana chairs. Some will require a minimum spend or a fee for using their chairs. The Palmar has some nice chairs but if you REALLY want to treat yourself, I'd head to Casa Joseph.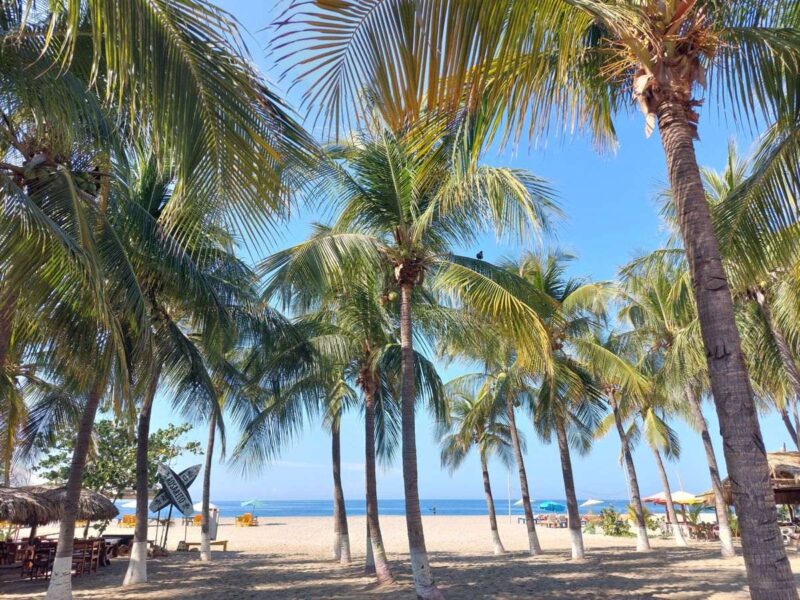 This would be a nice place to stay but if their rooms are out of your price range and you still want to have a bit of a "treat yo'self" kind of day, they offer a nice package where you can use their facilities for the day.
This includes their beach beds, eating there all day, and even receiving a spa treatment, for about 3,000 pesos ($150). It's not on their site, but you can WhatsApp them for the info. Of course, you could just stay in their gorgeous rooms too!
Where to Eat on Playa Zicatela
Behind the beach sits Calle de Moro, a popular promenade for locals and foreigners alike. Packed with local bars, restaurants, shops, and a few hotels, Calle de Moro is a popular party place after the sun goes down.
El Cafecito – The Rinconada location didn't wow us very much, but this location at Playa Zicatela perhaps is better! I think their brekkies are the way to go as well and we went for dinner. I'm mentioning it because everyone raves about it. Maybe we had an off night!
Restaurant near the Oxxo – There's a no-name restaurant that's outside just to the side of the Oxxo serving up yummy and cheap tlayudas (Oaxacan specialty)!
YoYa PXM – Hole in the wall serving up common Mexican dishes, I had a nice chilaquiles here.
No Name – On the corner of Cedros and Naranjos is a little restaurant with fresh fish dishes, meat, and some beers for a good price. (Right next to the tienda).
Mercado Zicatela – Honestly I think this is the best spot for food in all of Zicatela! It's a market with numerous local restaurants all serving up amazing food for very reasonable prices. I think we ate at 4 or 5 of them and loved them all. Even the pizza was surprisingly good and one spot has a menu del dia that was only 80 pesos (US$4) and came with a huge plate of food and a drink!
I wanted to try these spots, they have good reviews and seemed like cool places to try but I ran out of time:
Mar and Wana – Fun atmosphere with gringo food.
Ocho – Fresh fish, good Mexican food, people seemed nice every time we walked by.
Elephant Garden – Brekkie or brunch spot, or an early lunch before they close. Bagels, eggs, good coffee, vegan options, etc. seemed good!
Before the nightlife begins, be sure to catch one of the famous sunsets at Playa Zicatela. This is the best spot to watch the sunset due to its prime location facing west. If you arrive just before dusk, you'll likely see a group of skydivers landing on the beach!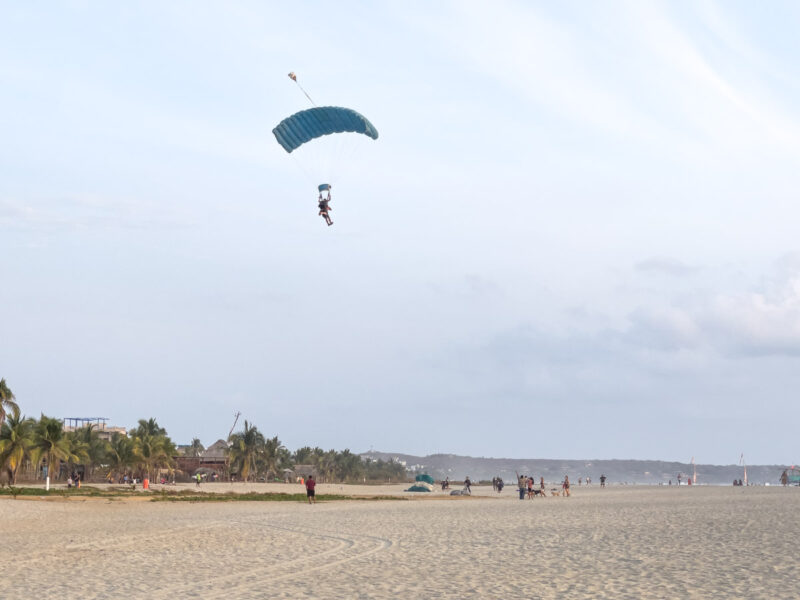 This is also an excellent spot for people-watching, as it's no secret that this is the best place to see the sunset in town.
Where to Stay at Playa Zictela
RELATED: Where to Stay in Puerto Escondido, Mexico—Best Hotel and Area For You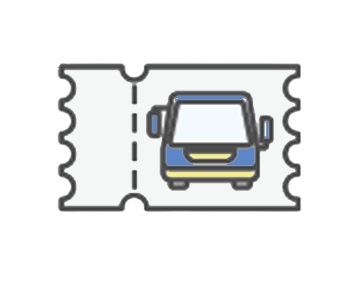 TRANSPORTATION TIP
If you're looking for bus or boat tickets around Central America and Mexico, you can easily book them online! Check Availability
La Punta Zicatela
Further south along Playa Zicatela sits La Punta. The waves are calmer here, making it popular with surfers just starting. You'll find plenty of shops offering board rentals and surf lessons along La Punta.
THIS is the beach to rent a board from and hop in the water to try your hand at surfing. If you're brand new, I'd still highly recommend getting an instructor.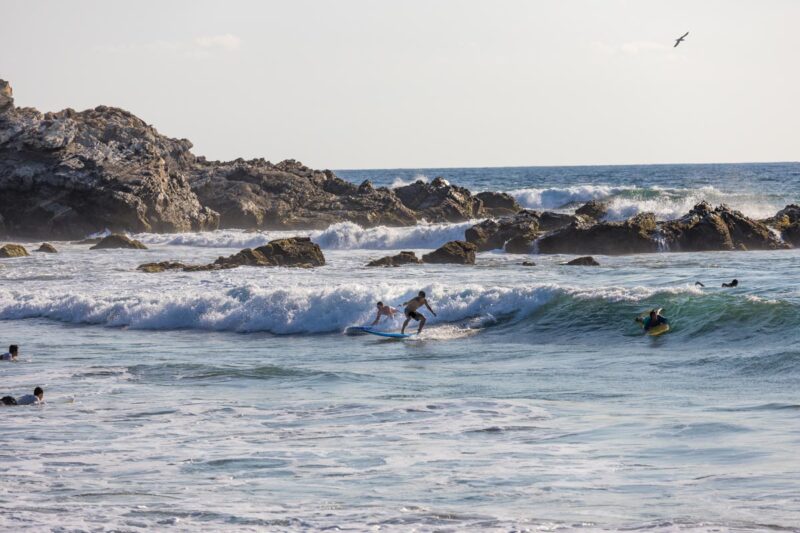 Waves can still be dangerous, no matter where you are and it's honestly way more fun to go out with someone and get better quicker with their instruction. Perhaps a few classes, then try your hand at it solo could be best!
There's a little no name (?) surf rental shop right there on the beach for easy board rentals or head to Puerto Surf House and School for a nearby place to stay and learn to surf.
Another thing to keep in mind about the surf at La Punta Zicatela is that since it's just this gorgeous little cove that's safe from the monster waves at Playa Zicatela, and the majority of people here are beginners, this point gets crowded!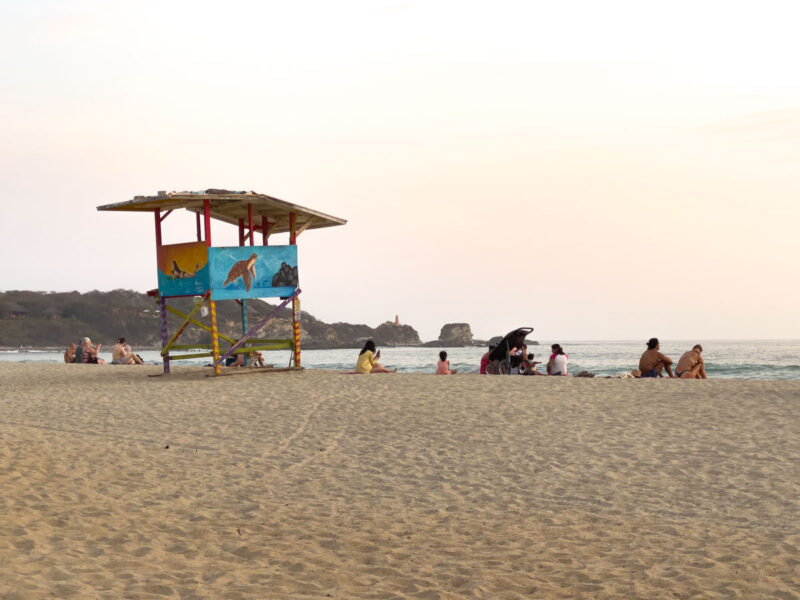 While you need to pay attention to the tides to get the best waves, if the swell is good in the morning, head out early to get a session in while everyone else is still nursing their hangover. Sunset sesh is unfortunately packed.
Chilling on La Punta Zicatela
With that said, at least the beach is huge! Even when it's busy, there's plenty of sand to sprawl out on.
So, even if you're not interested in surfing, the calm waters here are better for swimming. Pick a spot on the sand, rent an umbrella, and enjoy the classic beach vibes of this scenic spot.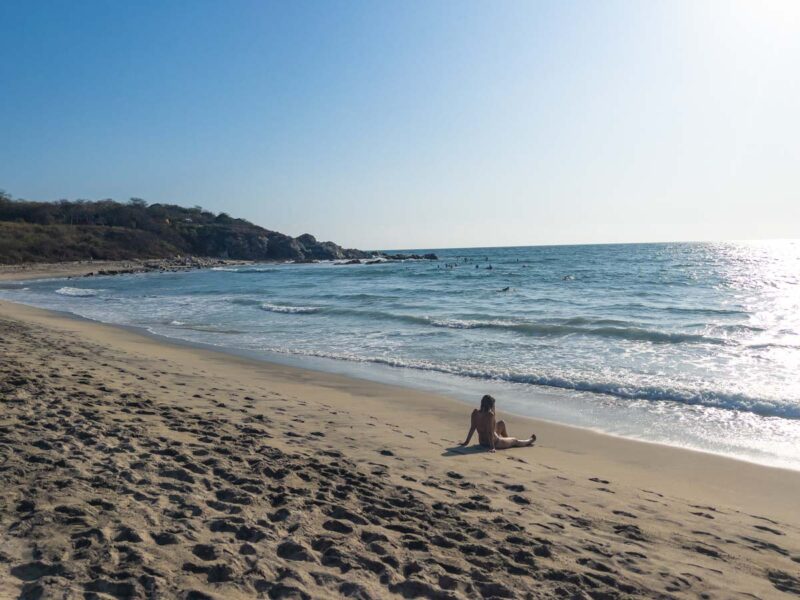 Although not as head-on as Zicatela, La Punta is another excellent place to watch the sun go down. You can watch from the main beach area or hike to the very end of the beach to 'El Arco.' This arch-shaped rock formation is perfect for an evening photo-op, though it does require a bit of climbing.
Where to Eat in La Punta Zicatela
La Punta was once characterized by its barefoot-friendly, hippie vibe. Today, it is a bit more touristy, but the same lively atmosphere persists. The unpaved road behind the beach is full of vegan restaurants, juice bars, hostels, and yoga retreats.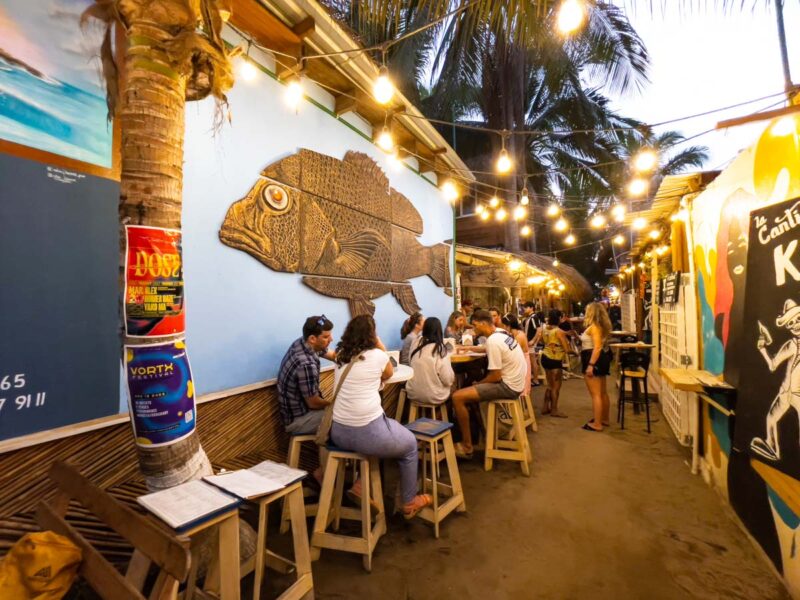 La Punta usually attracts young backpackers, but visitors from all walks of life are sure to enjoy this beautiful area.
Xocoyo – This is a vegan/veggie restaurant that I tried to eat at several times but I kept coming when it was closed! It looks so good!
Pinches Tacos – While my fish tacos were only OK, Garrett LOVED his arrachera tacos and said it was some of the best he had. (He's eaten a lot of tacos!)
Alaburger – If you want a good burger (hey we all have a hankering for something familiar, it's OK!) This is literally the only place to consider. The burgers, both fish and meat, are AMAZING. And the vibe and staff are super cool too.
Fish Shack – Literally stop what you're doing and pin this place right now. This will be the best fried fish sandwich of your entire life. I'm afraid to order a fish sandwich ever again because I know it won't be this good. Maybe they lace it with crack? Whatever it is, I dream about it.
Where to Stay in La Punta Zicatela
I hope this helped you plan your trip to Puerto Escondido's Zicatela Beach!
More Around Puerto Escondido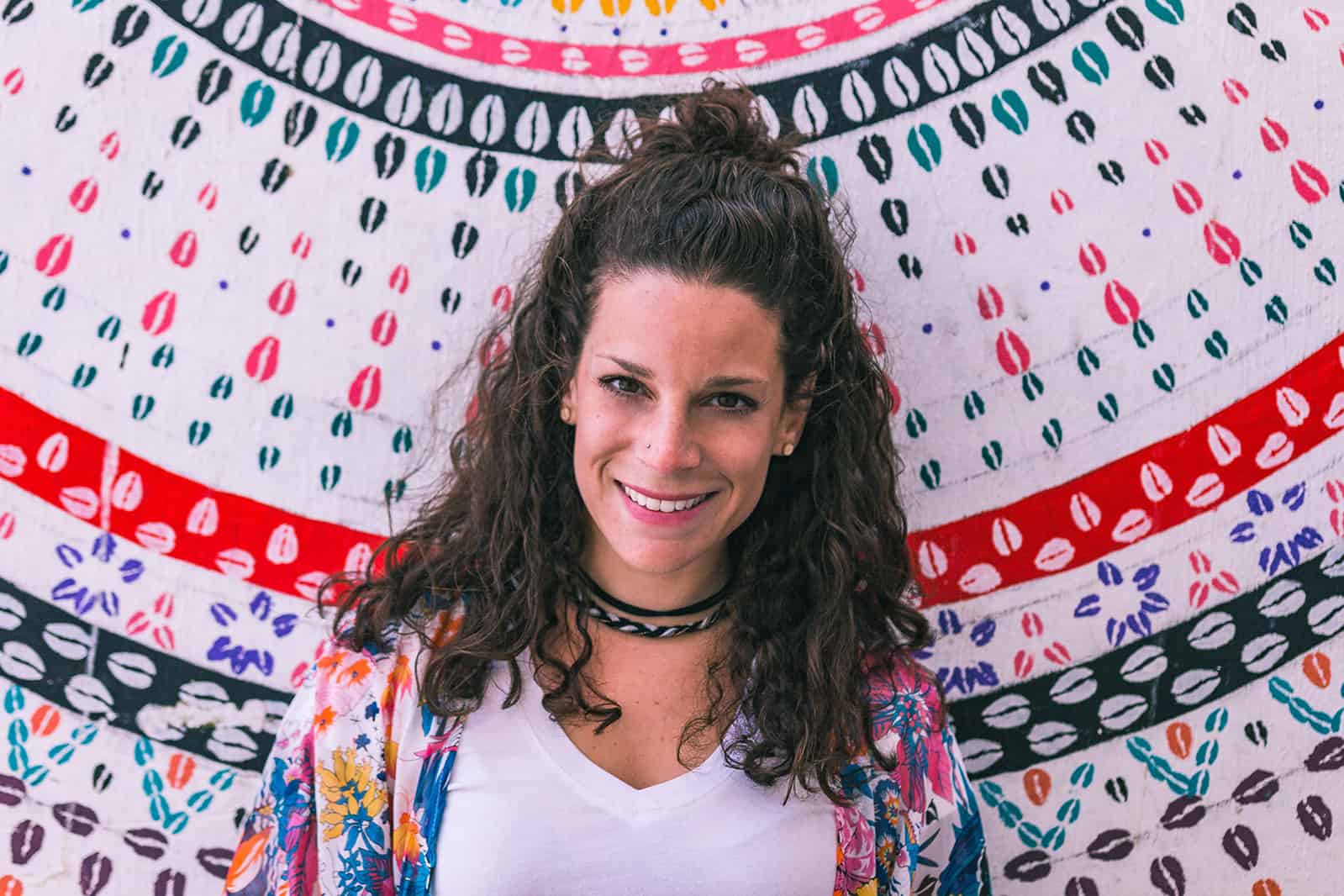 Nina Ragusa is an adventurer, messy bun master, breakfast fan, and full-time travel blogger. She's been abroad since 2011 and blogging on Where in the World is Nina? for nearly as long. Nina helps people like you move around the world while making money. She loves talking about how to work abroad and online to travel longer!