Hi, my fellow intrepid souls…
I've missed you. I've missed my blog. I'm really missing being on the road…
What's happening to me? Where have I been?
Well, friends, things have changed over here at Where in the World is Nina? Here's a bit of a taste of what's happening over here, there will be more updates soon!
I'm taking a bit of a break from traveling… I'm working.
"But Nina, you've always worked while on the road…"
Yes, but not this time. This time, I'm in one place. I'm working in Australia at a beer garden.
WTF?
Yep, I'm working in hospitality again right here in Melbourne, Australia. I have a regular job that I actually have to show up to and I have a schedule to follow.
This is opposite of what my life has been for the last 3-4 years. I've worked when I wanted and made my own hours, but not anymore. Not for now. (Don't take this as I didn't work, I worked tons, over 40+ hours a week, but it was at home, wherever home was at the time!)
Why?
Before I answer that question, let me tell you first how much I miss being on the road. I miss being spontaneous, being able to hop over to the beach then back to the mountains, eating cheap food in the streets, having something new in my face anytime I wanted…
Don't get me wrong, this city is freaking awesome. But my life is constricted again by work. I have to stay in one place. This is NOT easy after years of doing and going wherever you wanted anytime you wanted.
I really miss my travels. I miss living my life my way with nobody there to tell me what to do.
I'm spoiled.
BUT. I'm grateful that my life brings me opportunities. Even the ones that don't seem that great can be the best things for me. I needed this. I needed to stay in one place and work a regular job again.
Why?
Because I wanted some real money.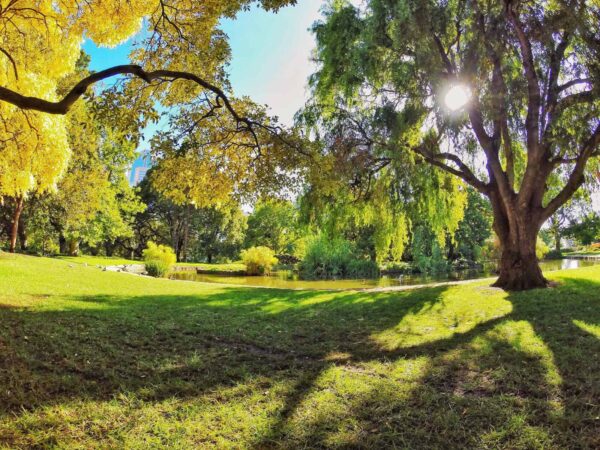 I loved my life before and my work, but making quick cash to save wasn't that easy with my freelance work and teaching. I made OK money and I was able to travel around cheaper countries, but in reality, I didn't make enough to put away money for my future AND my future travels.
I needed to grow up and put away for future savings, beyond my travel savings.
I simply didn't make enough before. While my goal is to make money doing what I love, and I know I will get there, I needed to be saving a bit now as well. Not mention I really wanted a cushion and I didn't really have one…
So here I am. Working in Australia to get me there.
How Am I Working Here?
I'm living and working in Australia with my working holiday visa. Here's the site to see if you're eligible for this visa. In short: The visa allows you to legally work and travel the country for a whole year.
Another reason why I'm doing this now is because the opportunity ends at 30 years of age for American's. I'm 30 now, but I was granted the visa before my 30th birthday. This was my opportunity- now or never! I chose now.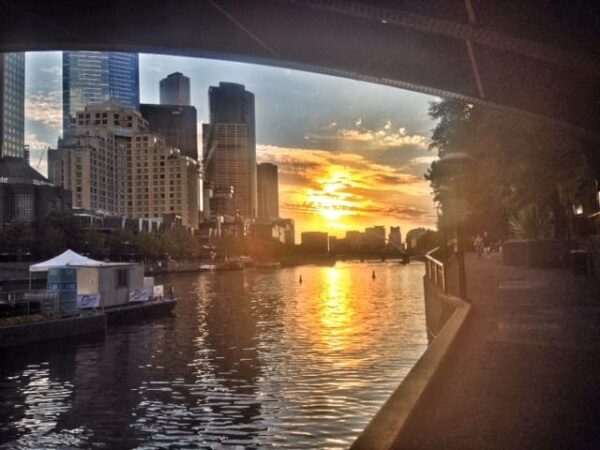 How Am I Saving and How Much?
I'll write a more detailed post on this another time, but here's a rundown of what's happening financially over here:
I'm working around 40 hours per week. I get paid a bit above what a regular waitress/bartender makes here in Melbourne. (Usually $21-23, I get $25. Quite lucky! My second job is only $20.)
My goal is to spend nothing more than $1,000 per month.
Rent: $680 ($1,360 split with my boyfriend. We have a tiny studio just outside the city)
Food: $200-300 per month (includes cheeky beers throughout the week)
Misc: Aiming at $0, but usually spend a few extra bucks on something here and there.
My end goal is to save about $20,000 by the end of my visa.
Not really spending any money on doing fun things at this point so it's pretty easy. Fun time will come after the $20k is reached.
After 3 months of working hard, I've saved $7,000 of my earnings.
So that's what I'm doing. That's why I'm here working in Australia. To save for everything that's coming in the near future and further down the line.
What Am I Doing Next and What Can You Expect From Me in the Future?
Don't go anywhere, because I've certainly not stopped traveling. That's what's fueling me right now to get through this working visa. I'm working so hard now and there will be a huge reward for myself at the end.
A nice cushion of money, and my next epic adventure… Road tripping through Australia!
I'll be possibly hiring a campervan, but more likely buying one with my boyfriend to live in and explore Australia with. We can't wait. Oh, and there's surely going to be a jaunt over to New Zealand as well!
Future plans aren't set in stone, though, there's also talk about Europe, so who knows. Anything can happen! All I know is that I've got money being put away and another legendary journey, wherever it may be, ahead of me!
More Working in Australia
So what questions do you have about what I'm doing? How I'm saving? Working in Australia?
I'll certainly be writing more detailed posts on this for you all, but comment with some questions to make sure I've answered everything I can!
---
---
>>> EVEN MORE ABOUT TRAVELING AND WORKING IN AUSTRALIA <<<
Moving to Australia: The Price of Living Down Under (11 Cities)
How I Saved $17k USD in 10 Months Living in Australia
An American Expat: Working and Living in Darwin, Australia
10 Tips for Moving to Melbourne After Your Travels
A Legendary 7-Day Outback Road Trip Itinerary (Australia)
7 Days in Sydney Itinerary- for Those Who Want a Bit of Everything!
How to Do a Campervan Relocation in Australia for $1
Cheap Things to Do in Melbourne When You're Broke AF
---
---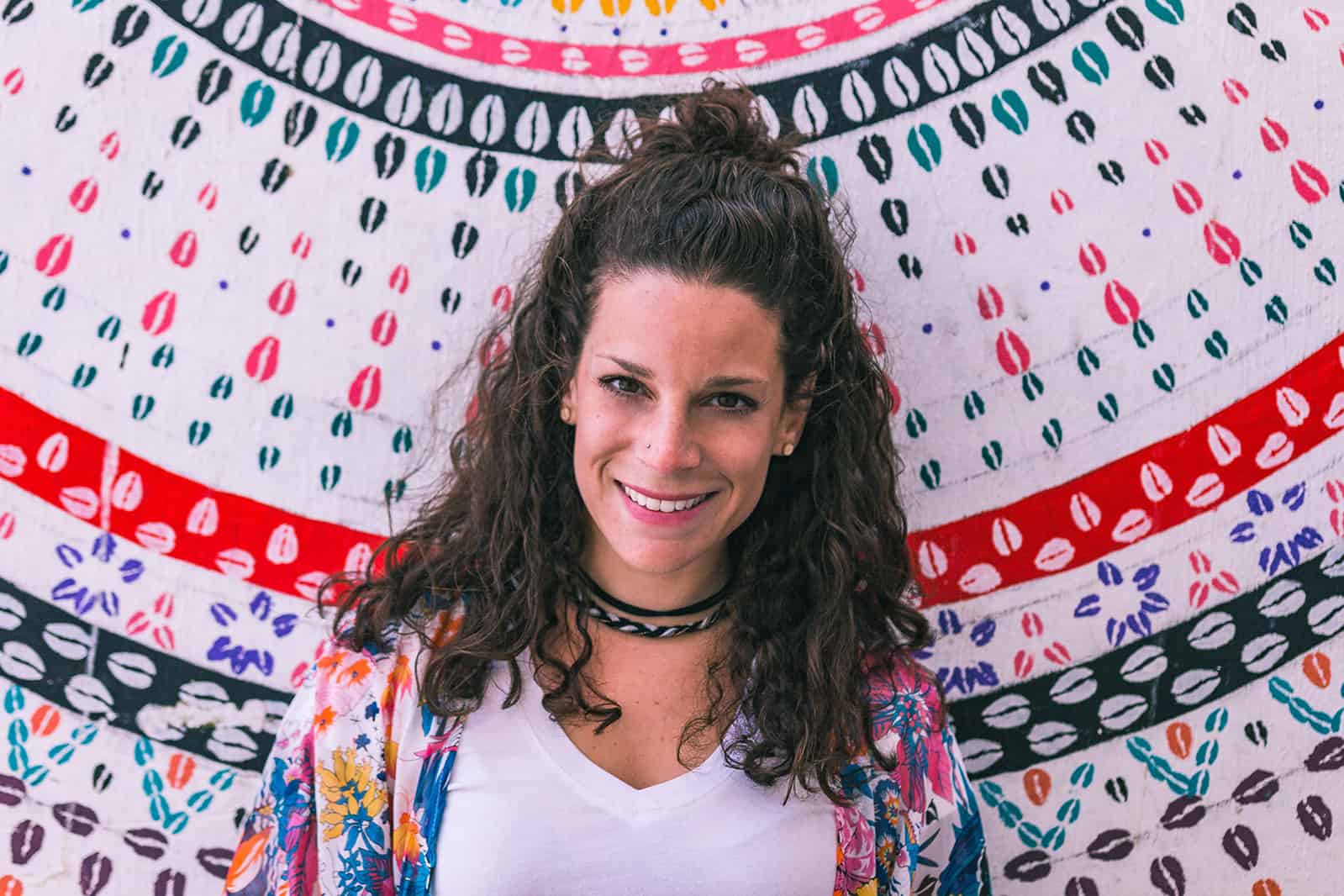 Nina Ragusa is an adventurer, messy bun master, breakfast fan, and full-time travel blogger. She's been abroad since 2011 and blogging on Where in the World is Nina? for nearly as long. Nina helps people like you move around the world while making money. She loves talking about how to work abroad and online to travel longer!