We've all been there… You have the perfect shot in mind. You can see it all. It's the right angle, the sun is hitting it just right, and you're already telling yourself this one's going on Instagram. The only problem? There's a group of tourists F-ing up your shot. Gaahhh! Let me help you – here are picture taking tips for making it look like nobody else is there.
I recently went to the White Temple and the Black House in Chiang Rai, these are the two hotspots around town. I started thinking to myself, how can I make this work?! I want a good shot, but there are hoards of people around me and another bus of tourists just freaking pulled up. So I was a bit inspired this day to write a post about this – how I try to make my pictures worth a thousands words rather than have pictures with a thousand people.
This was the ultimate test as well – we were on a tour package that we had won, so if I can make pictures work while I'm on a tour, then these tips are perfect for almost any situation.
Side note: Not only were we on a tour, but we had only one hour at each spot! Yep, this was a good test for my picture taking skills.
Of course, we are tourists ourselves, so we really can't get mad, but we can keep a few picture taking tips in our head to make it look like they aren't there! I hope some of picture taking tips help you get that close-to-perfect shot.
Go All Artsy Farty on It
Get close ups, get a side view, go far enough so the people are more like dots that maybe you can't see, and even bending down just a bit so they are hidden by a wall or some other object. Do something weird so you can't see anyone! That's the point. Not only will you have close to zero people all up in your pic, but you might turn out a little photographic masterpiece. Waa la!
Be Tricky / Honest
Say you really want this picture and people keep filing in the door, work with someone else for a bit of a distraction. For real. Get them to chat up the next person through the door. You could also (nicely) block the way for a quick second so nobody gets in front. If you'd really like, sometimes simply telling someone to please wait could work too. Offer to "hold the spot" clear for them to snap one too. It just depends where you are. If it's too crowded, don't be a dick and hold up a big queue, make a wise decision on this one.
Off-Season
There are fewer people at destinations when you travel during off season, therefore, no people photo bombing that stunning sunset or in the way of your panoramic vista on that mountain. A picture taking tip and a budget saving one!
Le Foto Shoppe
Photoshop those bitches out.
Aim High Get Low
Literally. Get down on the floor like a dog and aim that camera high. Depending if the crowd is too close or thick, you can either get a picture of someone's granny panties, or that epic shot you were hoping for. Everyone will be cut out of the bottom, and even if a few heads make it in, crop it up a bit!
It's a different location, but for this example… I give you my boyfriend: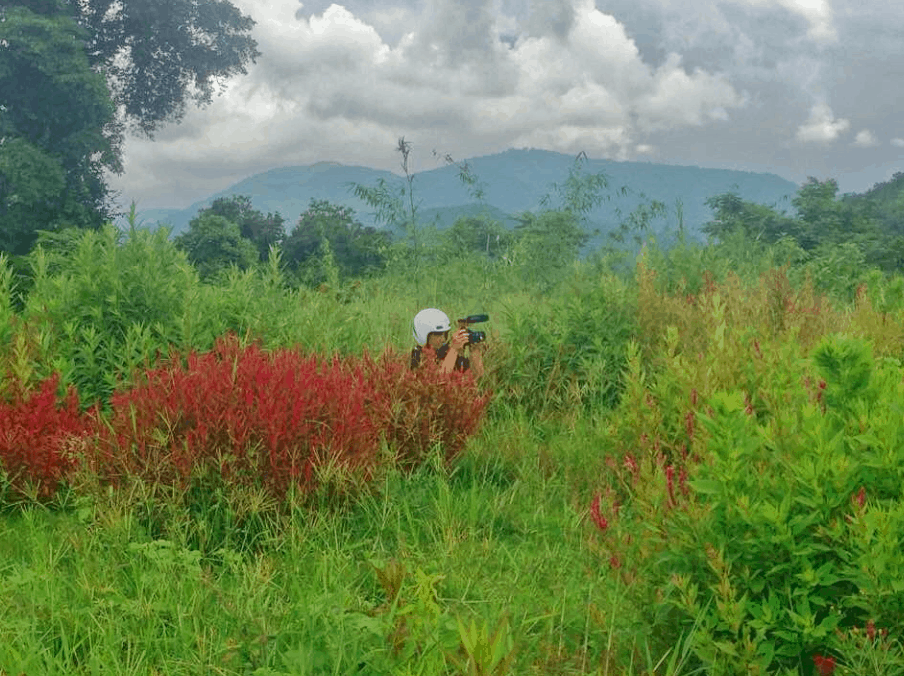 Run for your life! …. to the Back
So you just got to your destination and a bus load of tourists are heading in. These bitches are about to jack up your pictures. You think to yourself, "oh hell no!" And then you run.
OK, don't make a scene or anything, but head for the back. That group will linger around the front long enough for you to work backwards, and miss them! This is one of my favorite picture taking tips, I've had good luck with this one. Whip that camera out and start snapping away before anyone else catches on to your genius idea!
Results: Pretty much tourist-less photos
Patience My Little One
Seriously, just wait. Sometimes there's a crowd at your perfect picture point, because obviously everyone and their mom want's a picture at this spot. But if you wait around enough, they will go away and you'll be left with the glorious location all to yourself. Muahahah! Just don't go gray-haired waiting around.
Say Fuck It and Selfie It
If you can't get everyone out of the way, just say fuck it a take a selfie. At least it's you. Just position yourself so you are blocking the people and get the object or destination to the side.
What are your best picture taking tips for making it look like you're the only person there?
Pin this! It's good for you.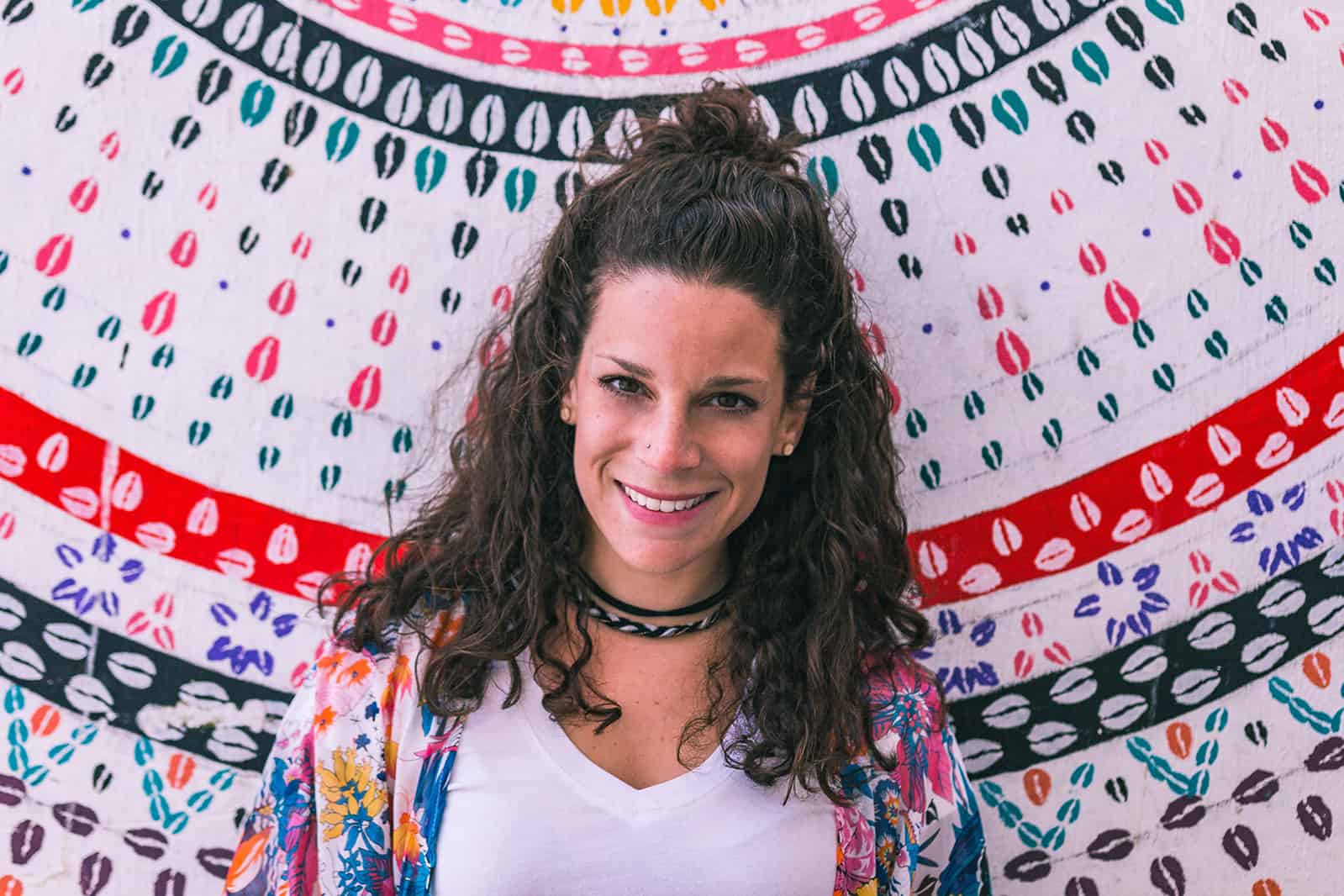 Nina Ragusa is an adventurer, messy bun master, breakfast fan, and full-time travel blogger. She's been abroad since 2011 and blogging on Where in the World is Nina? for nearly as long. Nina helps people like you move around the world while making money. She loves talking about how to work abroad and online to travel longer!