Oh hey, welcome to my recap series. You guys asked for it—so here are my musing, life updates, and other personal tidbits that would be annoying to put in my usual blog posts where you're just trying to get some simple info! Just to note, I'll be doing these quarterly and in efforts to keep these candid (and like, not mega time consuming like all my other posts) I won't be editing them TOO much like I usually do (read: 20 times over the course of two months. yes, really) so sorry for any mistakes. I hope you enjoy these little recaps!
Oh hey, so much for doing these monthly, huh? Perhaps a pandemic year wasn't the best time to start these but who would have known? As of now, I think I'll be switching these to quarterly updates. There's only so much excitement in a traveler's life when they can't travel much, so here we are, let's review the last few months, shall we?
Where in the World is Nina?
Bend, Oregon
Places I Went:
Basing in Bend but took a month to explore the Oregon Coast!
Musings and Highlights
We Bought a Van!
Woop woop! It's literally the only thing that was supposed to happen in 2020 that actually happened. Our goal was to buy it earlier but we got pushed back when shit went down, but we still bought one! And we were able to go on our road trip too, phew! At least one thing happened this year that was supposed to.
Everyone, if you haven't already, please say hello to Lucy. She's a beaut! She's a 1974 VW Bus with a Rivera pop top. Garrett researched the hell out of these vans and has owned VWs his whole life, so this choice was pretty planned. Our other choice was a Sprinter, which everyone and their mom lives in now and we will perhaps get down the line.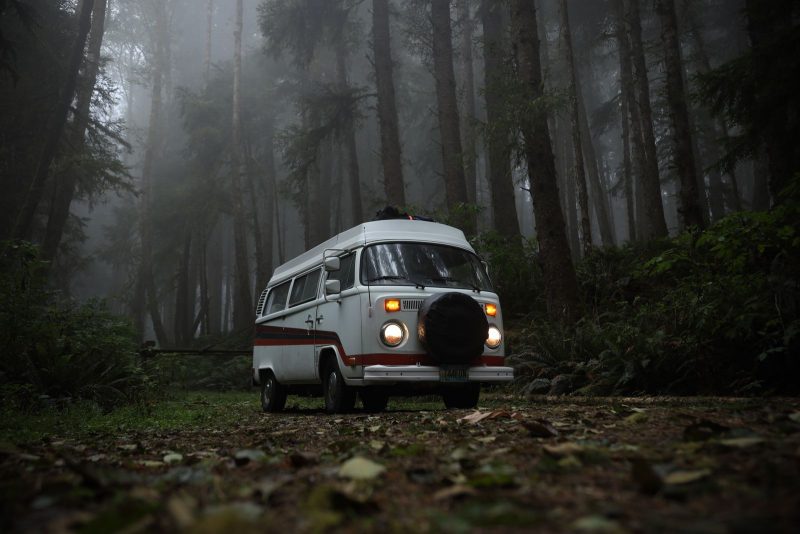 We figured if we were going to live in a tiny ass VW Bus, the time was now before we get too old to live a little thing like this with essentially no bells and whistles like most vans have.
Surprisingly, we have A LOT in this van though. The only thing we are missing is a toilet, which isn't a big deal in the USA since we have so many bushes rest stops. She's got a fridge, a stove, a pop-top so we can fully stand, and a bed. What more do we need? We will rig an outside shower eventually and get her a canopy so we can have some more "real estate" but that will come with time.
We really want to rip everything out and redo it as well but she's functional as is, so we're enjoying her before we go crazy and tear it all out. She's got carpet too (like, WHY?!) so it's tempting to get that all out, but perhaps next year we will tackle that.
Oregon Coast Road Trip
Like I mentioned, this van purchase and this coastal road trip were the only two plans that have gone through in 2020 that were planned before. We are quite grateful we were still able to this. It was obviously a lot different than we had imagined, but we had a really good time overall, minus the fires (wait for it…).
We stayed at tons of state parks, explored the misty and foggy coastlines, admired the lighthouse, went on hikes, and went to sleep with crashing waves on the rugged cliffs…
The Oregon Coast is magical AF and I can't wait to get back!
Co-Working Spot
OMG, bless my co-working spot here in Bend. I'd be so sad and depressed without it. It's an escape from the home and a place where I can concentrate WAY more. Cool people, amazing desks overlooking the river, cold brew, kombucha, beer and wine on tap… I couldn't ask for a better resource, and thankfully they are still open. They are perfectly psycho with cleaning and masks so there are no worries either.
Things That Were Meh
The West Coast is on Fire
This happens every year but holy shit it was bad this year. Oregon had some crazy winds over the course of a few days and it really stirred things up. Usually, there are fires, but when a wind storm comes through? We were pretty much fucked for days in a row. Firefighters can only do so much when winds are making a fire fiercer and blowing in every direction.
In fact, we drove right through the fires on the way to the coast! the winds started the exact day we left (what luck!) and we had no idea until we were driving through a red and smokey forest. it was actually pretty scary, and our first time taking our van on a road trip too (and she was overheating!) Uh!
Obviously, we had it much better than many who lived near the fires and perhaps lost everything in a blink of an eye.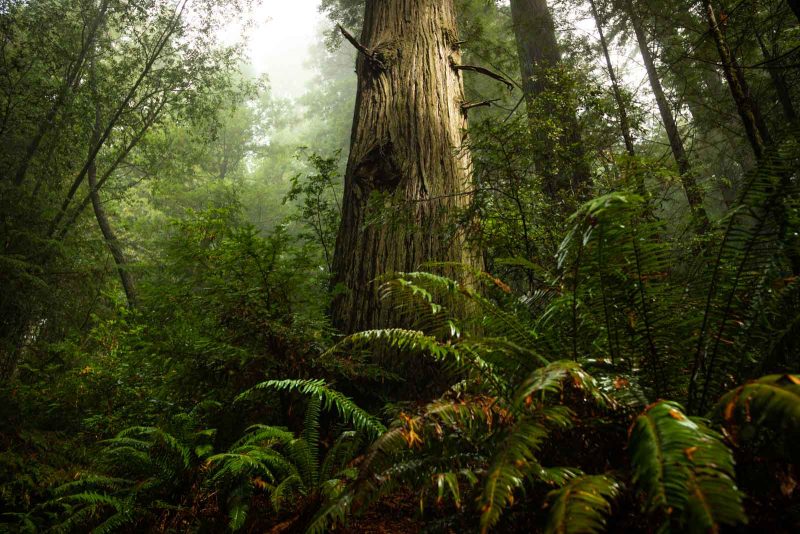 But for us, our entire first week on the coast was at that horrid RV Trump-loving park and was just a smoggy disgusting mess. We couldn't do anything. You couldn't see more than 15 feet in front of you. And breathing wasn't easy either…
The winds finally died down a few days later and the fires subsided a bit. But overall the West Coast is still burning.. 🙁
Climate change, people…
(plenty to say on all of this but we won't go there here)
USA RV Parks Are The Fucking Worst
We ended up staying at state parks most nights which was accidental and we were mega grateful!
The fires made us cancel our RV park reservations because the itinerary went haywire when everything caught on fire. I initially had us basing at one RV park per week with four parks total to make it easy, practice social distancing and moving around less, etc.
It was a blessing in disguise that I canceled them and we decided to go with the flow and do start parks instead.
We were originally scheduled at RV parks because they had all amenities open, state parks had limited amenities, namely, no showers were open. We wanted to have convenience, and not have to scour a small coastal town for a shower after hiking all day (during a pandemic)! But once the fires came through, it messed up our entire itinerary.
We canceled all reservations and instead went to the state parks, which were 10000% better than the grubby RV parks! I had never stayed at an RV park in the USA before. Needless to say, they aren't the most welcoming, are kinda gross, and there are some less than savory individuals hanging around. I had no idea it was going to be like this. It might seem silly, but yeah, I've only stayed at RV parks in New Zealand and they were all amazing!
Our first week was at a terrible RV park. No toilet paper, gross bathrooms, Trump flags waiving EVERYWHERE, and some sketchy individuals roaming around… All for $45 a night! For a patch of grass to park on! WHAT!
I was so happy the fires made me cancel the rest, we would have been miserable. Instead, we took baby wipe showers, and then just booked an RV park for showers every other few nights. A much better situation!
Time?! The USA? Business?!
I honestly have zero concept of time. This whole year has felt like a fucking decade, I know I'm not alone in this feeling. It's just going so slow, yet so fast, yet I feel like I have no idea what's happening.
I'm just confused. And sad. My country is hurting and is in deep trouble. I feel a bit helpless. I know voting helps, which is not even a choice in my eyes, but otherwise, I feel fucking useless with everything going on.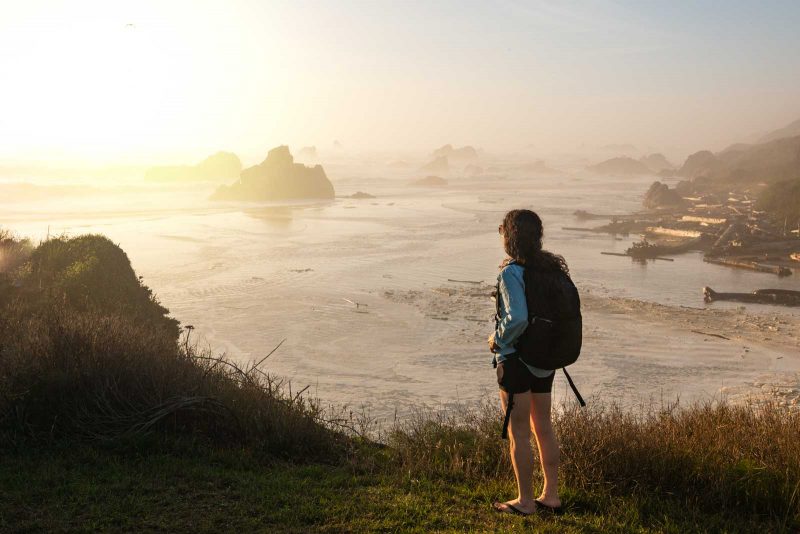 The travel industry is still hurting big time too. It's never going to recover to "normal," not any time soon that is. It's all a huge mess and the unknown to a person like me, a bit of a planner and someone with anxiety (didn't how bad it was until this year), this unknown shit is scary AF.
Put me in a new country, no worries! I love figuring it all out.
My business, the world, the travel industry as a whole, economies dying…etc – That type of unknown is a nightmare, to anyone.
No real point to this, just me venting a bit… I promised to be candid in these updates and at the least, this is for me to look back to get a glimpse of how I was feeling.
I have so much to say but no words. So I'll stop babbling now.
New-ish Blog Posts/Updated Posts
What's Next?
Pivot?!
I'm a procrastinator, I'm an anxiety-ridden mess, I'm an ADHD weirdo, I'm confusing AF, I can't finish anything, I don't know what to do-ever, I have self-doubt, imposter syndrome, and I never have it together despite what you may think. Overall, I'm a total hot fucking mess. 🙂
I've been thinking so hard on what to do next. Travel is suffering but my life is so much more than just travel and so is my brand. I've been beating the travel drum because I know it well but I feel something is missing.
So do I pivot? I think I know the answer, but when, how, and will it be the right choice?
I know this is hilarious because most people with travel-related businesses/COVID affected business started to think about this months ago and have pivoted already. I started thinking about it right away as well, but due to the list of anxieties and doubts mentioned above, I've fucking sat here in a puddle of despair and the unknown mulling over every tiny thing and thought and yet, still have come out with nothing but more confusion.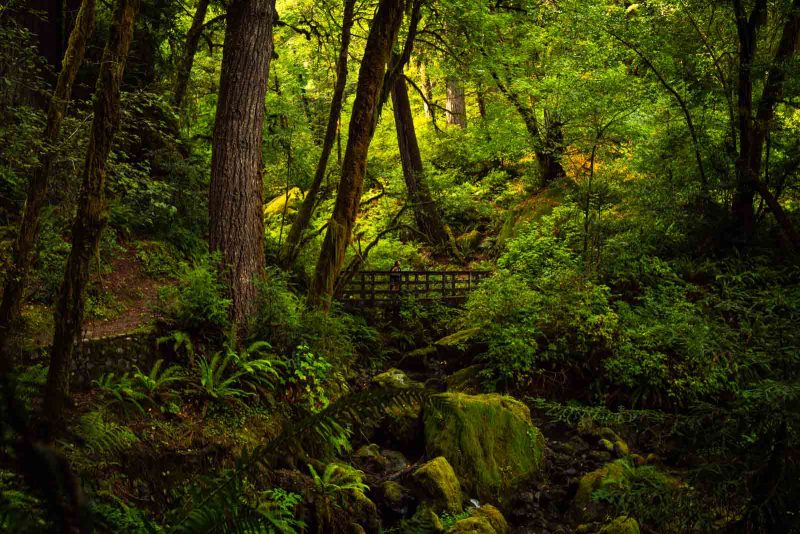 Welcome to my life 🙂
While I'm 100% not straying away from the travel space, I've been thinking deeper and have come up with some good ideas. they were really obvious too. I don't know how to talk about it right now but I hope you're here for it. Whenever I'll get over myself and actually put it out there.
eBook
My Australia eBook is still for sale but I'm not really promoting it. It feels weird. It's not the right time. I spent a year and like… quite a pretty penny getting it together. This was also me getting out of my comfort zone and creating my very first product. And I can't even promote it, and feel like I failed but anyway…
If you're thinking about working abroad in Australia, know someone who wants to, and or love me and want to support me… you can buy the ebook 🙂
It's a great and easy read while you're stuck at home! There ARE things you can do now to prep.
Essentially, this ebook is perfect for you if you want to do the Working Holiday Visa in Australia, don't know where to start, and want to save some life-changing money.
ALSO – if you're reading this, take $5 off the price as a thank you.
Use code: here1st!
Grab a copy HERE or Click here for more info
Oregon and Future Travels
As you probably know by now, I've been basing in Oregon since the pandemic started and I've been here every year for a few months for the last five years. One of the best things Garrett and I did was start an Oregon blog last year. It's been our best-performing business this year. And thankfully so. Most people have been scrambling to start another blog and somehow we got lucky enough to have the idea to start one last year.
It takes time to build a blog, particularly one that makes money. I was able to get our blog monetized and profiting within 6 months and making us enough to pay both of our living costs in under a year—perfect timing for the pandemic.?
I feel pretty good about it and it's an exciting site to work on, I love how specific it is. With that said, if you want any of the Oregon information, itineraries, or tips, I'll be publishing those on Oregon is for Adventure, not here.
And for our future travels, we have no idea. As of now, Oregon is an easy choice. We have resources here, vehicles, a couple of friends, and we are still waiting for our mail-in ballots to come in. So we aren't going anywhere. In fact, we even bought snowboards. Garrett was a snowboarder, and I have never even attempted a snow sport before in my life. EVER.
So this should be interesting! As of now, it seems we will be here but there have been talks on getting somewhere to surf if we can do so with minimal drama and optimum safety. Let's see!
That's all I have for you. Much love <3
Follow on Instagram stories, were you can find me almost every day 🙂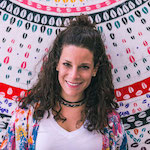 Nina Ragusa is an adventurer, messy bun master, breakfast fan, and full-time travel blogger. She's been abroad and epically failing at the American Dream since 2011. Her sassy yet informative blog, Where in the World is Nina? is all about how to work abroad to live a more adventurous life. If you want to travel longer you have to work to wander.