Travel is a dream for many, but many see it as unattainable.
These stories are meant to inspire as well as inform others on ways to make a travel lifestyle happen. A travel lifestyle that fits them.
If you'd like to contribute your story beaming with travel inspiration and information, please click here.
This story is from Stefan and Sebastien from Nomadic Boys.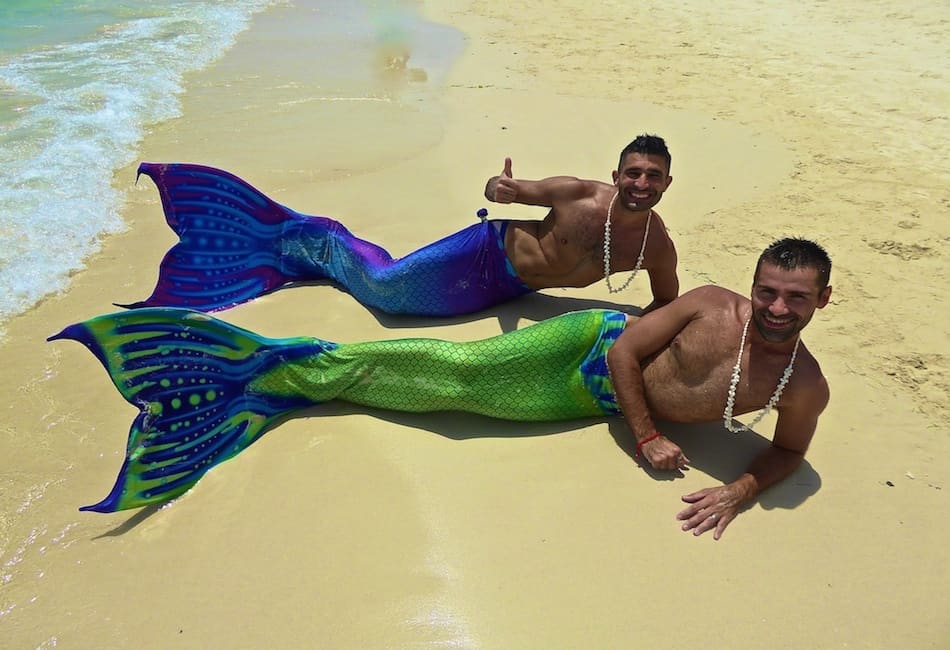 What did you do before and how did you meet?
Stefan, 33 is a former lawyer born and raised in North London to Greek parents.
Sebastien, 33, is an IT geek, originally from Lyon, France and moved to London.
London is where we met in February 2009 in the GAY bar in Soho and have been together since.
What made you want to travel and live abroad long term?
Stefan started travelling when he was 18 and inter railed around Europe with friends. He later took a gap year in between university and starting law school in 2005 to volunteer and backpack his way around South America. He's had itchy feet since and wanted to continue travelling.
Sebastien always had a dream of being whisked away from his hometown in France by a Latin lover to exotic locations far far away. He came to London initially to improve his English in 2006 and stayed for a few years. In 2009 he was so set on moving to Spain or Latin America to find said Latin lover, but he instead met Stefan.
Initially Sebastien thought Stefan could be this Latin lover, but he turned out to be a Greek (which was still ok) with a strong British accent (hmmmm…!), so Sebastien stuck with Stefan.
Over the course of our 6 years relationship, we've done a lot of travelling throughout Europe and a few trips to Asia. A few years ago we agreed that long term travelling was a mutual dream, so we saved and planned for many years and in June 2014 we quit our jobs and lives in London to eat our way around the world, starting with Asia.
What hurdles did you have to jump in order to make this life possible?
The first is of course savings, setting aside an amount each month for the travel fund. We did this religiously for 2 years.
Then of course is telling the family that we didn't want a traditional life in a 9 to 5 office.
Do you still have any struggles that you need to overcome?
The main struggle is maintaining the blog whilst travelling. Travelling in itself requires a lot of planning time. Add to that the pressure of maintaining the blog and an active social media and it's a lot of work. Luckily we enjoy it a lot and are extremely passionate about it, but this is pretty much the main struggle we constantly need to overcome as part of this new lifestyle choice.
Where have you been? Where are you? Where are you going? Where have you lived?!
We've been to many places individually/before Nomadic Boys existed. As Nomadic Boys, we've focused on Asia, travelling everywhere in the continent.
We returned home for Christmas with our families and to work on our blog for a few months then plan to dance our way around Latin America.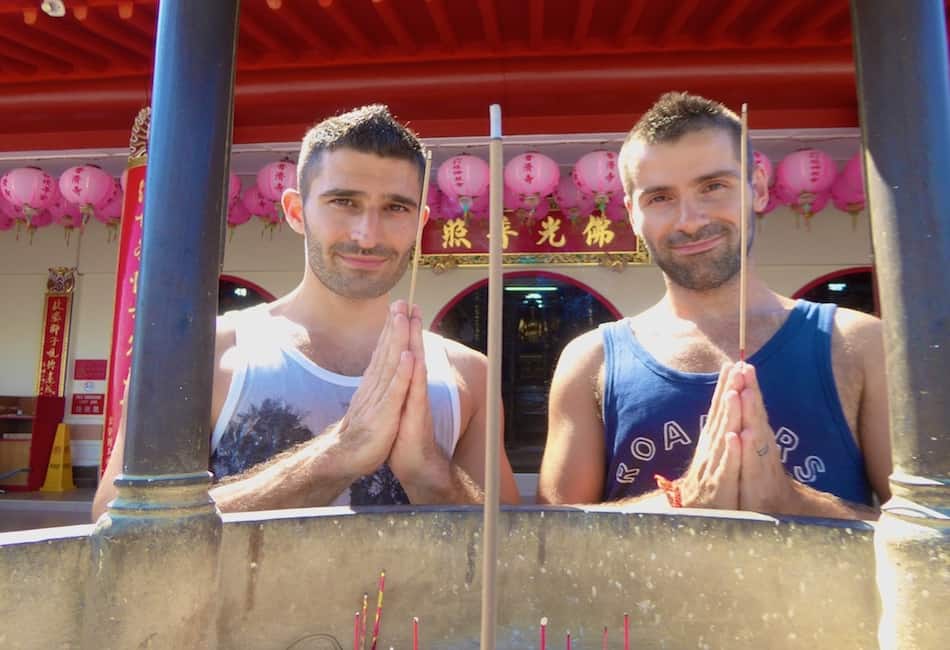 What do you do abroad/online to sustain your travel/live abroad lifestyle?
Travelling slowly is the key to maximising your money. Till now we've largely been travelling on the funds we've save. We get a lot of sponsored accommodation and tours via our blog which also cuts the budget significantly.
What do you want others to know about what you do/what do THEY need to do to get where you are?
First really identify if this is what you want. It's easy to romanticise it. The truth is, it's a lot of work for something which will not make anything near as much money as your full time 9 to 5 job did. We've never spent so much time behind our laptop before – but we love every second of it.
The key to the blog is to identify your niche and produce fresh content, frequently and market it to your niche. Then the key thing (where we are now) is to identify the various sources of income you want to channel and work hard on maximising your content/skills base to target this – be it through affiliation, sponsored posts, brand ambassadorship, consultancy work etc.
What motto do you try to live by? / What would you tell others who aspire to have this lifestyle?
Just do it! Worst case scenario you can go back and try another channel, but it's the worst thing in life to regret not having tried.
Bio:

We are Stefan and Sebastien, a gay couple travelling the world at Nomadic Boys. We quit our jobs and London life to eat our way around Asia and plan to make travelling a long-term lifestyle.