Travel is a dream for many, but many see it as unattainable.
These stories are meant to inspire as well as inform others on ways to make a travel lifestyle happen. A travel lifestyle that fits them.
If you'd like to contribute your story beaming with travel inspiration and information, please click here.
This story is from Sofie from Wonderful Wanderings.
*What did you do before?
I used to work as a marketing coordinator for an international publishing house. That means that I was responsible for the coordination of the creation of all of our direct marketing materials (folders, letters…) from start to finish. I did this for almost three years before I quit.
*What made you want to travel and live abroad long term?
I actually still live in my home country Belgium, in the same apartment and with the same boyfriend I had as when I still worked a "regular" job. I could travel long term or move abroad if I wanted to as the work I do now makes me location independent, but at the moment I'm fine knowing that I have that freedom and that I can arrange my days as I want to and use my time as I see fit.
*What hurdles did you have to jump in order to make this life possible?
When I quit my job, I was in no way making enough money yet from freelancing to fully sustain myself. However, I'd prepared that move for about six months and I'd been saving up for those six months in order to have a financial safety net in case things didn't work out. Luckily, they somehow did and I managed to make what I needed to cover my basic costs. I say "basic costs" because I did give up a lot of things in order not to be pressed for money all of the time. I dropped some of my dance classes, went out less, stopped shopping and really started paying attention to our food bills.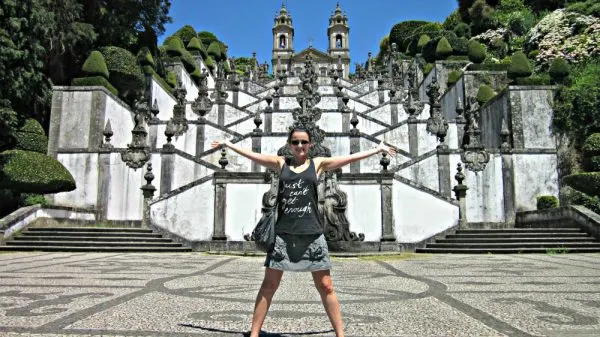 *Do you still have any struggles that you need to overcome?
I can hardly say that money is rolling in so while I earn enough, I'd say my biggest struggle at the moment is creating a stable income for myself. I'm working on several projects and have a couple of ideas for how to make that happen in the future, but sometimes I lose my patience and want all the work to pay off straight away, even though I know it won't.
*Where have you been? Where are you? Where are you going? Where have you lived?!
Although I've been to the States, Canada, Sri Lanka and Egypt, I've mostly traveled around Europe. For budgetary reasons but also because there's simply so much diversity and history in Europe. It's a content that keeps interesting me.
As I'm answering these questions, I'm at home in Belgium where I've always lived and where spring finally decided to show up (it's the beginning of May), struggling with the fact that I still have heaps of work to do but want to go out and enjoy that first warmth as well.
My next trip is a national one and after that, I'm going to Prague. Other places I've got scheduled for this year are Germany, Scotland and the UK. I'm still planning some other wants but I don't want to jinx them by talking about them 😀
*What do you do abroad/online to sustain your travel/live abroad lifestyle?
I run my travel blog WonderfulWanderings.com full time and regularly work together with destinations on campaigns to raise awareness about them and introduce them to my readers and followers. I also act as a travel expert for Belgium people and brands who need content, fact checking, trip planning or simply information. Aside from that I run a few ads on the blog and I do some freelance writing for other websites and magazines.
*What do you want others to know about what you do/what do THEY need to do to get where you are?
There's a lot of "Follow your dream", "If you want it bad enough, you'll get it" on the interwebs. I think that's complete bullocks. You'll get it if you follow your dream AND want it bad enough AND work hard enough AND have a bit of luck. And to be honest, those last two bits are the most important ones. You can dream and want all you want, but if you don't have a plan in place and work your ass off to execute that plan, the chance is small that you'll succeed. You might get lucky and get picked up – somehow – but then you'll still need to build out a strategy to turn that luck into something sustainable and not just a 15-minute spike in your career. You should also be aware that there's two types of luck. Some people really do get lucky and meet the right person at the right time or have their content come across the right person at the right time, but most moments of "luck" we see happening to others are actually the outcome of weeks, months, sometimes even years of networking, strategizing and "hustling", if that's a word you like to use.
To break it down in three points, I think my strategy so far has always been:
1. make sure I have a financial safety net.
2. always work simultaneously on projects that'll bring me results in the future and projects that'll bring me results (read: money to pay the rent) now.
3. Drink lots of tea and silently cry once in a while.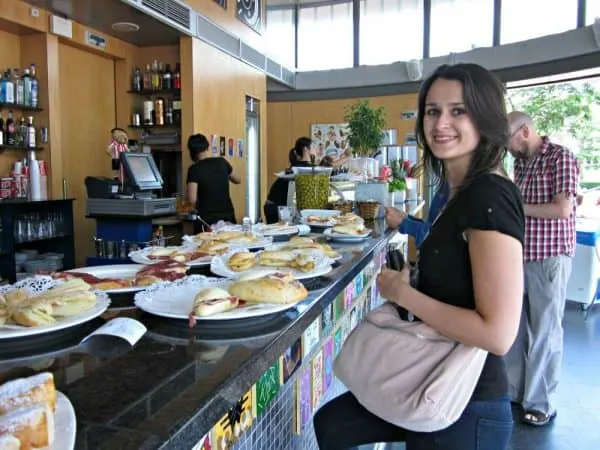 *What information can you share with the readers to help them more?
I rarely blog about blogging on WonderfulWanderings.com because it's a travel blog, not a blog about travel blogging, but I noticed that I was getting more and more questions about how I do things and so I decided to create a massive post not only on how to start a blog, but also on how to keep it running. You can find that here.
*What motto do you try to live by? / What would you tell others who aspire to have this lifestyle?
Please don't think this is all cocktails, beaches, and vibrant cities. That's like 20% of it -maximum – for 99% of all travel bloggers. The other 80% or more of our time is spent emailing, writing, editing and researching.
*Anything else you would want to add…
I absolutely love love love what I do and I haven't once regretted quitting my job and turning this into my business. If you already have a travel blog and love love love working on it, I absolutely don't want to discourage you to take it to the next level. I just want you to realize that there are a ton of ways you can become location independent that will probably make you more money quicker, so if you simply want to travel and earn a living while you do so, I wouldn't recommend making travel blogging your primary career choice.
Bio:

Sofie quit a stable job in marketing to forge her own career path and travel the world, exploring cities and cultures in her home country Belgium and beyond. She's created her own self-guided Wonderful Walks and shares travel tips and inspiration on her blog WonderfulWanderings. If you connect with her on Facebook, she'll be one happy gal. She's only a little addicted to the platform.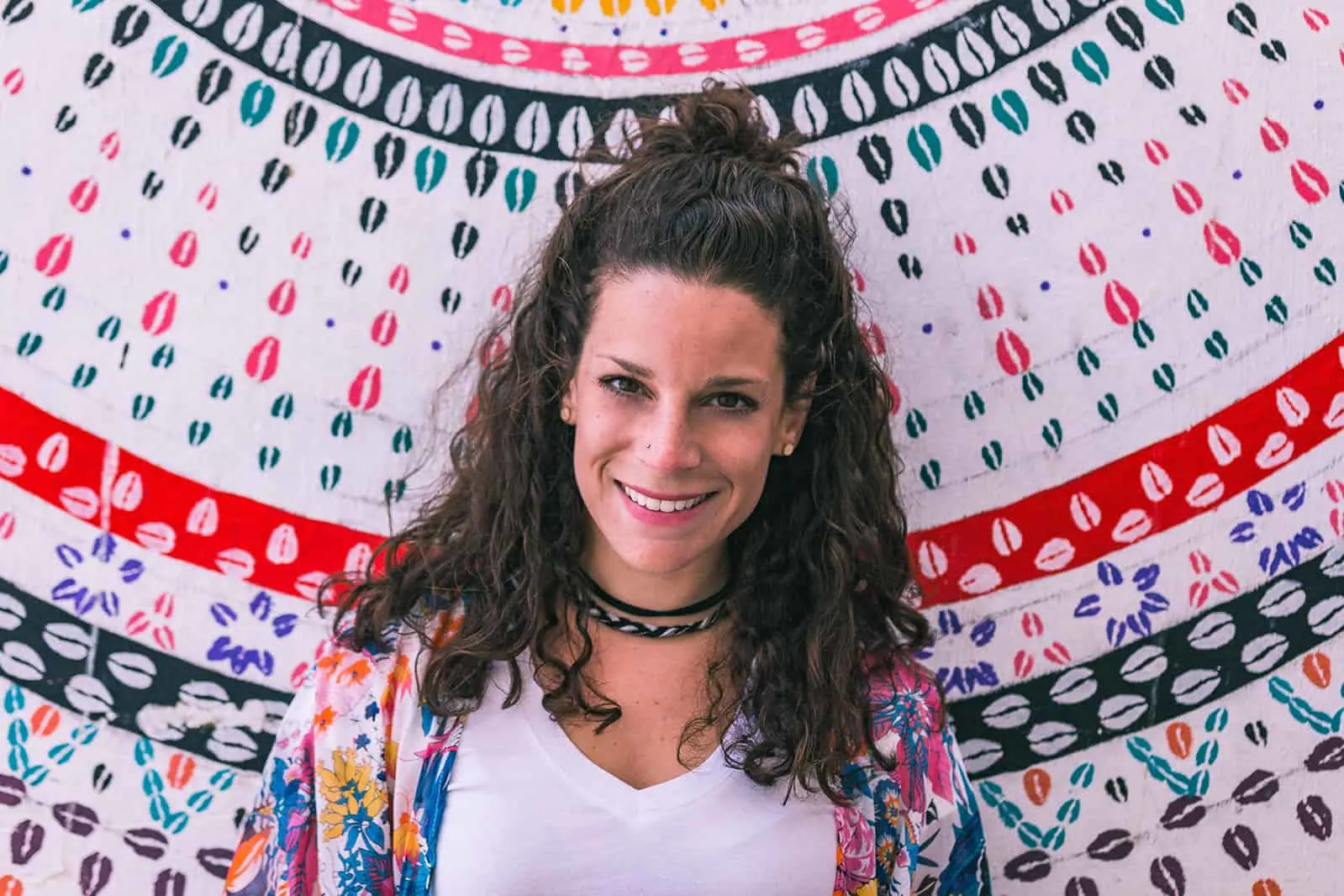 Nina Ragusa is an adventurer, messy bun master, breakfast fan, and full-time travel blogger. She's been abroad since 2011 and blogging on Where in the World is Nina? for nearly as long. Nina helps people like you move around the world while making money. She loves talking about how to work abroad and online to travel longer!