This Travel Inspiration and Information Series is an on-going collection of stories from fellow travelers. They come from all walks of life, they all travel differently, and for different periods of time.
The only common focus is: They travel.
Travel is a dream for many, but many see it as unattainable.
These stories are meant to inspire as well as inform others on ways to make a travel lifestyle happen. A travel lifestyle that fits them.
If you'd like to contribute your story beaming with travel inspiration and information, please click here.
This story is from Scott from Bobo and Chichi.
When you think of saving money for travel or any other goal, taking a pay cut and living in another country definitely isn't the most common route. However, it's that's exactly what we did, and it has afforded us the ability to spend the last eight months traveling around at our leisure.
It was also the best decision we've ever made.
Our Goal
We are excited to contribute to this Nina's Inspire & Info Series to share our story. But just know it isn't the only way and stay tuned because maybe someone will have something right up your alley. If at the end of the story you think this is something you might be interested in doing, don't hesitate to reach out to us.
I want to share with you our journey to inspire others that there are opportunities out there to help you reach your goals. Sometimes it's just a matter of knowing that there are other options out there. Our ultimate goal is to be digital nomads to the truest sense of the word and not rely on any job where we have to be located in one area. While we aren't quite there yet we believe this will be the final year where we will not only be able to by a home, but be able to live a life on the road!
So lets get started.
A Bit About Us
Just over three years ago my girlfriend Megan and I were both working corporate jobs. We had the promise of eventually working our way up the corporate ladder, make more money, and we even had a five-year plan to save up enough money for a home in Southern California.
The big problem was she did a semester abroad in Italy and I backpacked for six months right after college. For us the idea of travel was like an itch that we just couldn't resist to scratch. We would always talk about how cool it would be to go here, to go there, to do this, or that. But it meant we either had to buy a house and not be able to travel, or travel and not have a home or job security.
Hatching a Plan
Ever since my first backpacking trip I've day dreamed of riding a Royal Enfield through India for an entire year. I'd talk about it with my friends but for years the only step I took towards making that a reality was buying a Triumph Bonneville T-100 which I only had for two months because some girl totaled it by T-boning me while texting and running a red light.
When I met Megan that travel bug sparked back in me and I began to scheme. I eventually concluded that we could save more money living in South Korea working as English teachers for a year and traveling the country every weekend. Then using a one-third of our savings that year for six months of non-stop travel – which somehow turned into eight.
How Teaching English in Living in Korea Really Helped us Save Money
If I was reading this I would want to know exactly how the author figured out they'd save more money in South Korea.
It works out like this. With absolutely no experience you make roughly $2,600 per month. With more experience and or actual teaching credentials it only gets higher. A reasonable cost of living for one person each month is about $1,200. $1,500 if you like to shop, drink, or eat out a lot. So Megan and I lived off of one paycheck. $2,600×12 months is $31,200 at the end of the year. Which for us we've discovered is enough money to travel non-stop for two years.
Living back in Southern California we made almost a combined $80,000 a year but still struggled to save that kind of money. Our apartment, cars, insurance, and our lifestyle just didn't allow for us to save $30k.
The best part of it all is your actual quality of living goes up a bit by moving to South Korea. Most everything, besides western imports, apartments in the heart of the city, are less expensive. Making your $30,000 annual salary feel more like it's $70-80k. It's honestly super nice.
Our Lifestyle in South Korea
While ideally we would love to be able to travel full time and not have to teach English or stay in one location for such a long time. We unfortunately haven't figured out how to make that a reality just yet. If you have any suggestions or secrets to share please do in the comments. We're all ears!
The Good
Even though we haven't figured out how to be true digital nomads our life ain't bad. Instead of working for a year and only getting one-two weeks of vacation. We worked for a year, and took eight months off!
We currently only work 24-27 hours a week allowing us to be weekend warriors, exploring nooks and crannies all over South Korea fulfilling our desire to explore, travel, and allow us to save up money for a home at the same time. For us that is the ultimate win-win.
We spend most of our free time on our hobbies of hyper-lapse photography and blogging. When we aren't doing that we are researching where in the hell we are going next.
The Bad
The biggest problem about living abroad is not having the strength and support of family and friends nearby. It can get pretty lonely whether you are on the road or even living in a country for a year. Being in completely different time zones means the other person is sleeping while your awake and vice versa. Holidays like Christmas and Thanksgiving can make you extremely homesick.
Overall
Our story isn't so much how we gave up working all together and are just living some magical fairytale of endless travels. We haven't quite gotten to that level yet. But it's a slow, sustainable path that anyone with a college degree and the ability to speak English has the opportunity to take advantage of. Whether you want to be like us and figure out how to never stop and travel the world. Or maybe your just looking for short time goals like saving money, paying off student loans, buying a home, or have one year of travel before you settle back down pursuing that dream job of yours this is an extremely fun and realistic opportunity that is readily available.
The great thing is if teaching English isn't your cup of tea Nina will be updating this page with other people who are paving their own way so stay tuned. If you are interested in learning more about the life style that comes with moving to another country and teaching English feel free to come travel with us over at boboandchichi.com. You can also connect with us on instagram and facebook.
If you have any questions or comments about our story let us know in the comments below and we will answer any and every question!
Bio

Scott Herder is obsessed with saving money for travel, traveling itself, and photography. Unsure of how to make his travel dreams come true he's just going for it. He shares his unique hyper-lapse photography and his adventures with his girlfriend on his blog and invites you to come travel with him at Bobo and Chichi.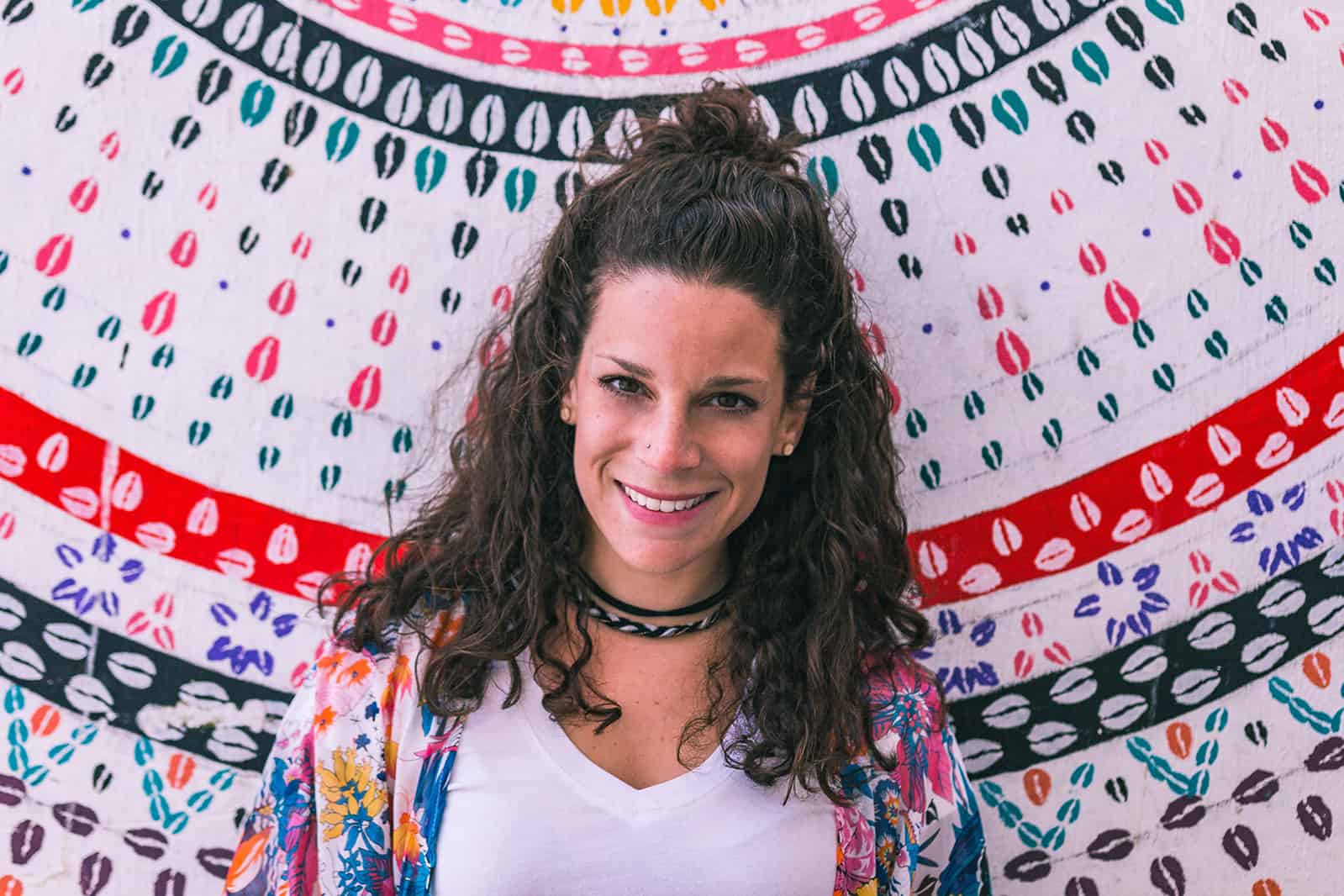 Nina Ragusa is an adventurer, messy bun master, breakfast fan, and full-time travel blogger. She's been abroad since 2011 and blogging on Where in the World is Nina? for nearly as long. Nina helps people like you move around the world while making money. She loves talking about how to work abroad and online to travel longer!