This Sri Lanka itinerary is authored by Claudia.
Sri Lanka is an incredible country for those who love lush nature and have a craving for tropical climates.
The country has a lot to offer in terms of history, culture, archaeological sites, nature, wildlife and even beaches. A perfect Sri Lanka itinerary is bound to include a combination if not all of these.
Backpacking Sri Lanka is the way to go when visiting, and a trip here is relatively cheap. Sri Lanka is budget-friendly and easy to visit via public transport.
Trains are slow and often late, but the sights along the way are splendid. Buses are old and uncomfortable, but they are incredibly cheap and reliable too—not to mention they are the best places to get close to the friendly locals.
I recommend spending around 10 days in Sri Lanka at a minimum. Should you have more time like I did, 3 weeks in Sri Lanka is just perfect, especially since visiting Sri Lanka in September can be a bit rainy (actually, almost anytime!)
The following Sri Lanka itinerary is a good starting point for a trip to this amazing country.
More places to visit in Sri Lanka can be easily added by those who are absolutely sure they can bear the rain (and the food—I wasn't a fan), but these are the absolute musts for your 3 weeks in Sri Lanka.
3-Week Sri Lanka Itinerary
---
Negombo (1 Day)
Perhaps the fact that I've listed Negombo first and only for one day should be a hint that this is a passthrough type of place.
Yet Negombo is typically included in any itinerary for Sri Lanka as it is the closest city of interest to the international airport.
TIP: A tuk tuk or even a taxi from the airport to any hotel in the city should not cost more than 1000 Sri Lanka Rupees. Haggle fiercely to get the price down.
It's a fairly decent place to spend a day or two resting after a long flight.
Enjoy a walk along the beach (though don't expect anything stunningly beautiful), browse through the local fish market, and grab a cold sunset beer.
It's a mellow introduction to the country, the perfect place to start a big trip across Sri Lanka, and where to test your haggling skills.
Recommended Negombo tour:
Resources for Your Trip: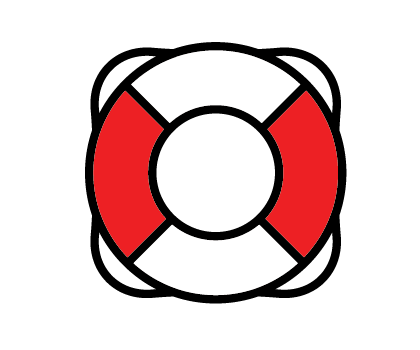 Don't forget insurance!
Get a quote with the best and easiest travelers insurance: Safety Wing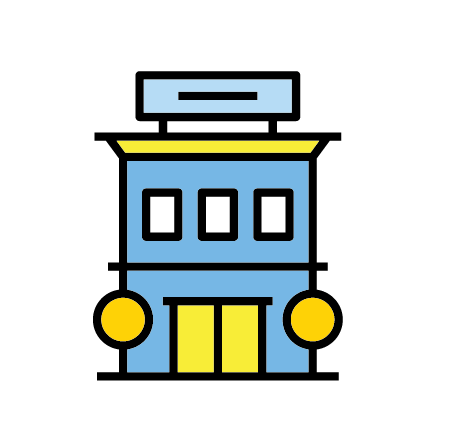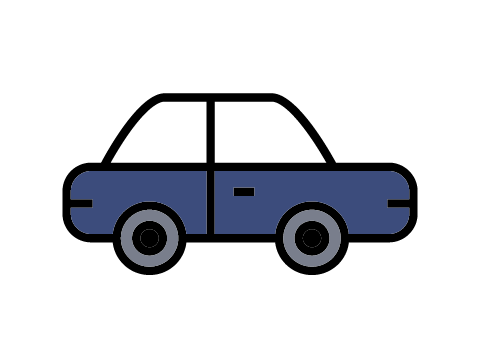 Best Deals on Vehicle Rentals: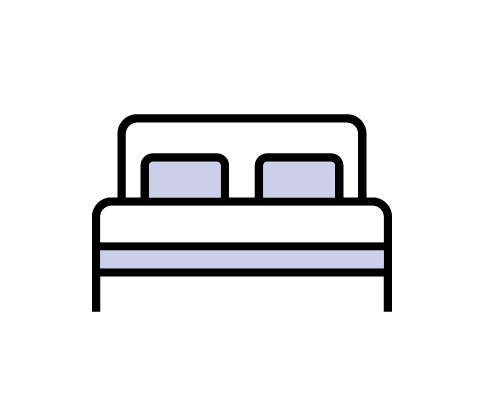 How to Get Free Accommodation Anywhere!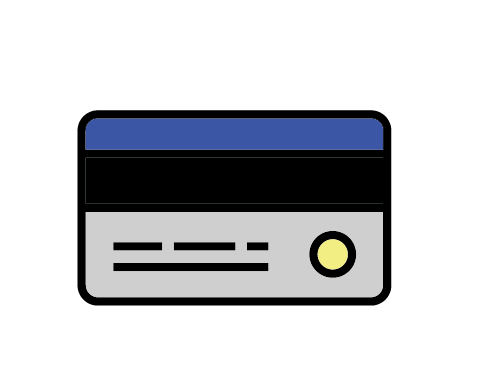 You NEED the Right Travel Cards!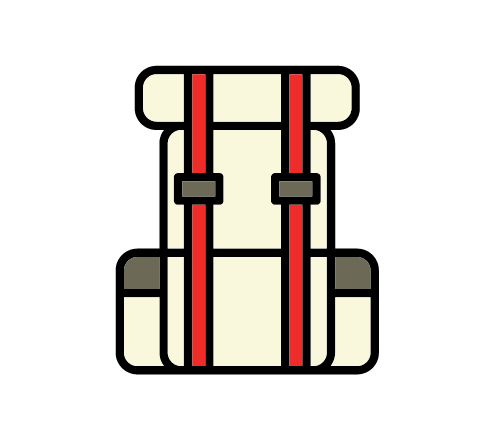 All The Gear You Need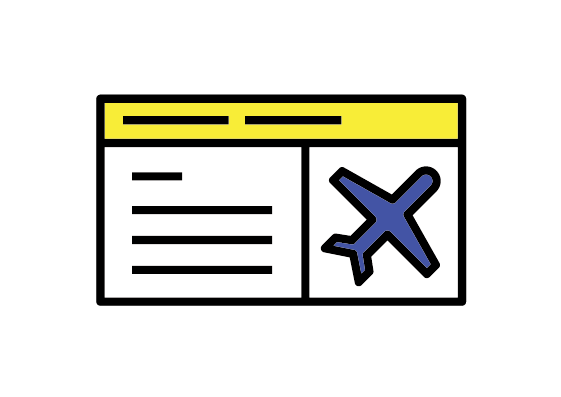 Anuradhapura (2 Days)
Where Anuradhapura lacks in beauty, it makes up in being very interesting.
The site and temples of Anuradhapura are quite impressive (and UNESCO protected), so it's a must for a Sri Lanka itinerary.
Plan to spend 2 nights at most.
One day is spent traveling there, the following one visiting the site.
To be fair, the site itself is a bit (or a lot) overpriced (not exactly in line with the budget backpacker Sri Lanka idea).
It costs the equivalent of $25 USD to get in, and then there's another $5 to $7 to rent a rusty bike which is most definitely needed to get around.
There are sporadic sites around a fairly large compound surrounded by lush greenery and praying locals. Locals (typically dressed in white which is the color of prayer in Sri Lanka) place their prayers and offerings among the most important temples.
It makes for an intriguing visit during your 3 weeks in Sri Lanka as is one of the most ancient places in the country.
Tips For Anuradhapura
Wear long pants—something that's still easy to cycle in.
Wear a t-shirt—the temple keepers are quite strict in not allowing anybody who's not adequately dressed near the temples.
Food and drinks are available at small kiosks around the site.
There are occasional snake charmers and dancing monkeys that seem to attract a lot of locals.
Do not—I repeat DO NOT—support this unethical business by tipping the owners.
Oh, and while I'm at it, also remember that though elephant rides are offered all over Sri Lanka, this is possibly one of the most unethical, irresponsible activities a tourist can do.
Sigiriya And Pidurangala (2 Days)
Each and every Sri Lanka itinerary includes a visit to Sigiriya, and for a good reason. It is beautiful.
Picture an ancient fortress perched on an immense, solitary, rocky hill, where a refreshing breeze blows on top (what a blessing, and a nice break from the oppressive humid heat of Sri Lanka in September) and views that span a full 360 degrees.
Does it get any better?
Oh, it does! There is a much less visited fortress nearby, called Pidurangala.
And ironically enough, it has even more majestic views than Sigiriya and actually has a great view of Sigiriya itself from the top! Rumor has it that it is the best place in the area to admire the sunset but I didn't get to stay for it.
I'd say, if you're low on time don't cut these spots off your Sri Lanka itinerary.
Costs and tips:
Sigiriya $30 USD
Pidurangala $3
Wear decent shoes so your hikes up to Sigiriya and Pidurangala spots don't give you blisters or sprains. You'll need that foot power for your next destination!
I'd recommend staying in the area for 2-3 days if you love being surrounded by the beautiful countryside.
Visiting Dambulla, one of the famous rock cave temples can also be a good addition to your 3 weeks in Sri Lanka.
Recommended Sigiriya tour:
The Hill Country (6-7 Days)
Ok, talking about the Hill Country in Sri Lanka is like talking about Sicily in Italy.
It's very generic. It is huge.
There are many places to visit there, some of which are unmissable and essentially mandatory to include in a Sri Lanka itinerary.
Overall, I recommend staying around 6-7 days, between the various locations to visit.
My Thoughts On Kandy
I'll probably raise a few brows here but I have to say I wasn't at all impressed with Kandy.
For example, the Temple of The Tooth Relic, which is its major attraction is—guess what—overpriced! $10 USD is simply too much, especially to not even seen this mysterious relic which is kept "safely" somewhere.
And if for any reason one doesn't carefully note down the pooja (prayer) times, the result will be a massive headache subsequent to the pushing, pulling, whistling, screaming, and children's crying that goes on at any pooja time. I literally only saw heads during my visit.
So, unless you're planning to include the nicer villages around Kandy such as Lankathilaka and it's beautiful temple during your Sri Lanka itinerary, save yourself a headache and go straight to Ella.
Ella
Up for a great hike? Nuwara Eliya is the spot!
Explore the tea plantations and the rolling green hills for hours.
This is also where you can see the country's tallest peak, although hiking to the top is forbidden. You can hike up about 7,000 feet and enjoy the views from there though!
TIP: To make the most of the Hill Country, travel by train. It is slow, probably definitely dirty, and it's going to be late, but it's cheap and the views are stunning. It's worth carving in some extra time to put it in your Sri Lanka itinerary (hence why the dates on here aren't set in stone and there's an extra day or two "unaccounted for".
Wellawaya
A most importantly, the best thing to do during your time in Hill Country, in my opinion, is visiting Wellawaya to get completely off the beaten path. I spent two days there, but I could have stayed longer.
Wellawaya is a place I wholeheartedly recommend and another "mandatory" spot for your Sri Lanka itinerary.
There are some waterfalls nearby (Ella Wala is incredible), the countryside is pure, tropical, lush magic, and there is Buduruwagala, a beautiful temple carved in the rock.
Not to mention, the complete lack of tourists in the area make it an incredible destination.
Gal Oya National Park (2 Days)
A Sri Lanka itinerary is bound to include at least one national park. I recommend going to Gal Oya.
It is the biggest one in the country, which means it takes a bit more of an effort to see animals in their natural environment.
But it's also less touristy (I counted two boat expeditions when I went on a boat safari, for a total of no more than 10 tourists).
Most importantly so, the authorities that run it make an effort to make sure that animals that live there are protected.
Money wise, I'll have to admit that going on a safari is likely to blow that backpacker in Sri Lanka budget.
Gal Oya isn't cheap–especially as there are no budget accommodation options nearby, which is why most people who are hardcore backpackers and go backpacking to Sri Lanka don't do one.
However, I'd rather save on other things here and there and go on what may well be a once in a lifetime opportunity to see leopards. It is doable for 2 nights.
Oh, and yes, it was worth it!
Nilwella (2 Days)
As a snotty Sardinian, my beach standards are quite high—impossibly high, I should say.
I am used to the best of the best. Sri Lankan beaches are probably not up to my standards, but they are beautiful nevertheless, and it would be unfair not to have a beach stop on this Sri Lanka itinerary.
Nilwella is a good place to stop to enjoy a couple of days at the beach. The city itself is not that interesting—but there's a cool market.
Blue Beach on Blue Beach Island and the Blow Hole on the way to Tangalle are lovely: clear waters, fine white sand, lots of gorgeous vegetation and nice waves for those who like surfing.
And the good news is that there are some good budget accommodation options in the area, so those who are backpacking Sri Lanka won't have to worry too much.
Galle (2-3 Days)
As far as cities go, Galle is the most beautiful one in the country, hence why it's included on this Sri Lanka itinerary.
The price to pay for visiting such a beautiful place is quite obvious: it is touristy, yet never in an overwhelming way.
However, it is a bit more expensive than the rest of the country, so hardly a favorite of those who have a tight budget for Sri Lanka.
Galle is a lovely city to explore. There is an old Dutch Fort, whose walls offer splendid views of the ocean. There's a lighthouse and a clock tower, iconic images of the city.
It is a maze of narrow, cobbled alleys with beautiful colonial buildings, art galleries and fabulous shops.
And last, but not at all least, there are actually good restaurants—a nice break from the rice and curry that the locals eat every single meal (Nina thinks I'm a picky eater, she's right…).
I spent 4 full days in Galle, though one of them I had to stay in as it rained all day. I think 2 is actually enough to get a proper feel for the city.
Recommended Galle tour:
Sri Lanka In September
Anybody planning to go to Sri Lanka should keep in mind that the lush nature that is so distinctive of this country is due to the tropical weather, which translates into one word: rain.
Going to Sri Lanka in September like I did means getting a lot of rain. Though to be fair my understanding is that it rains a lot.
For Westerners accustomed to 4 easily recognizable seasons it is hard to grasp the subtleties of the two (yes, TWO!) monsoon seasons that hit Sri Lanka during a calendar year. But that shouldn't put a proper traveler off.
So, to sum it up: on any Sri Lanka itinerary, and in any season, one is bound to get rain at some point.
Depending on the day and the place, it may rain for an hour or so in the afternoon; it may start raining after 12:00 pm (this is the case in most of the Hill Country); it may rain just at night (typically on the Southern coast).
At times, though, it simply rains for the whole day.
Hopefully, when you visit Sri Lanka in September, you're provided with a balance of some rain and sun. But just know, rain is inevitable considering there's, on average, 180 rainy days a year (that's half of the year!)
Tips Regarding Sri Lanka In September:
The rain in September mostly affects the West and the Southwest. The good news is, September is towards the end of monsoon season, which means you're only catching the tail end of it.
Sri Lanka in September is also considered shoulder season which means cheaper prices and fewer people. Dealing with a bit of rain has its perks!
Lastly, Nina and I aren't bad at math, (OK maybe Nina is, she's told me herself) but considering there's going to be delays in the form of trains, detours, and who knows what else, there are a few extra days that don't have plans listed here.
Trust me, you'll need those extra "empty" days to fill for the random things that will pop up on this Sri Lanka itinerary.
I truly enjoyed Sri Lanka (OK, aside from the food and the crazy crowded experience at the Temple of the Tooth Relic). It's verdant nature, its truly lovely people, and how budget-friendly it is, makes it an incredible destination.
Are you planning on traveling Sri Lanka for 3 weeks? Maybe less maybe more? Tell us your plans in the comments!
---
>>> Bio
Claudia Tavani is a former human rights lawyer and academic. She abandoned her career to pursue her passions, which have brought her to explore the world, hiking volcanoes; swimming in stunning waters; getting close to diverse cultures and meeting some amazing people. She blogs at My Adventures Across The World.
---
Don't lose this! Click the picture and pin it for later.