This off the tourist trail Sri Lanka post is authored by Jess Signet
Getting out to Sri Lanka is an ideal escape and a dream come true for most travelers. The allure of beautiful sandy beaches, tropical climate, and idyllic scenery makes for the perfect destination. However, with so many holidaymakers attracted to this tiny but enthralling island, it's very easy to find yourself stuck at the same places as everyone else.
So go get your fix exploring Ella, go to the famous beaches of Hikkaduwa and then wander around the most unassuming places that offer just as much, if not more, insight into Sri Lanka and all it offers.
Fortunately, with a bit of prior research and insider's knowledge, it's easy to get away from the package holiday resorts and see the true beauty of the island and its culture. These 5 places are essential stops for anyone looking to get off the tourist trail in Sri Lanka.
Find a Secluded Beach
Any visit to Sri Lanka is bound to involve a beach trip. It's an unmissable element of the experience. While popular spots, such Unawatuna and Hikkaduwa beach, offer white sands and azure seas, they can quickly become overcrowded, particularly in peak season.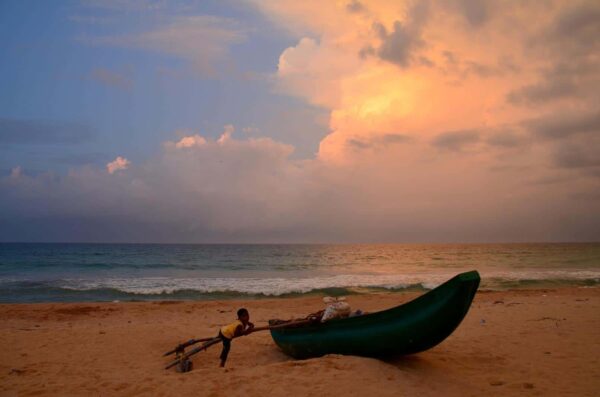 Choose Mirissa for a good middle ground. The quickly developing crescent sands have a few available beach side accommodations but is not yet a tourist hotspot. Or aim for Polhena or Dickwella to really get away from the crowds, and enjoy the seclusion of the smaller coves.
Hike the Knuckles Mountain Range
Completely untouched for the most part, as few paths penetrate the dwarf cloud forest covering the slopes, the Knuckles Mountain Range is one of the most secluded parts of the island. Many tour groups offer treks into this untamed wilderness, where visitors can experience incredible biodiversity and natural beauty. A remarkable range of rare species—including giant squirrels, langur monkeys, and even leopards—call the range home, so even though the hike can be hard going, it's more than worth getting out and experiencing this wonder first hand.
Visit Meemure
There's no better place to get away from the tourist hotspots and holidaymakers than in the ancient mountain village of Meemure. With a population of just 400 and no solid roads or telephone connection, visitors that make it this far are truly in for a treat. The villagers are friendly and happy to share their way of lives with you, and with an unwritten history dating back a staggering 5,000 years, there are many stories to be shared and lessons to be learned.
The only way to access the remote village is up a 14km mud track, so it's best to rent a car if you're planning to make the trip. But with such a beautiful range location, eclectic range of wildlife and rich culture, it's by far one of the hidden gems of the island and definitely worth the effort.
Wasgamuwa National Park
There is perhaps no better way to escape the crowds than in the depth of the 400km2 National Park of Wasgamuwa. Bordered by the River Mahaweli Ganga and River Amban Ganga and with a varying altitude of between 76m to an astounding 500m, the diverse and varied landscape is a dream come true for hikers, climbers, and explorers of all kinds.
The combination of numerous small reservoirs, eclectic plant life, reasonable temperatures and a location, which misses the majority of the monsoon season, it's the perfect place to experience Sri Lanka's natural environment. Explore yourself or book a tour to spot the famed elephant herds or visit the ancient ruins of the Buddhist Temple at Buduruwayaya.
Find Your Zen at Nilambe
The Buddhist Meditation Centre at Nilabe is the perfect place to get away from the hectic tourist circuits and find some peace and quiet while simultaneously learning about the island's spiritual culture. The location is beautiful, the instructor is internationally acclaimed and the venue is happy to cater for foreigners. They run a wide range of courses and retreats, so there's something available for everyone.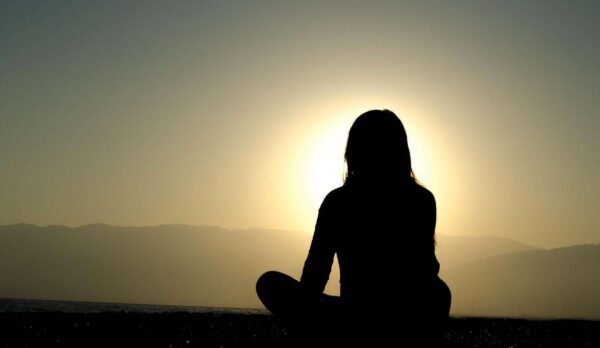 If you can't actually make it to the center, many of their sessions are available as audio books online, but remember to have a Virtual Private Network installed if you're going to purchase them while on-the-go as public WiFi networks are an incredibly unsecured place to be inputting your credit card details!
Check out some more Sri Lanka tips before jetting off.
These are just a few of the many exciting attractions to get off the tourist trail in Sri Lanka. If you know of any more that you feel should be on this list, be sure to leave a comment below!
Bio:

Jess Signet is an avid traveler who loves visiting new places. Jess had an amazing time seeing all Sri Lanka has to offer and she hopes this post will inspire you to visit and experience this stunning country. Jess if currently a full time traveler and you can keep up with her adventures by following her on Twitter: @Jessstravels or at her blog www.tripelio.com.