Everyone has their list of favorite things to travel with. Some like their inflatable pillows, or their favorite blanket they can't sleep without. Perhaps it's their iPad or iPod, or maybe a lucky t-shirt. Here are of my favorite things to travel with, like I wouldn't dare walk out the door for a trip without them.
Sarong
By far my most favorite thing to travel with in the world is my sarong. I use it all the time. It's my beach blanket, my bathing suit cover up, a towel, a scarf, a sun blocker, a blanket on a cold bus, and the list continues. It has many uses. I actually carry two of them with me. It can be used the same as a towel, but it has more uses and takes up much less space.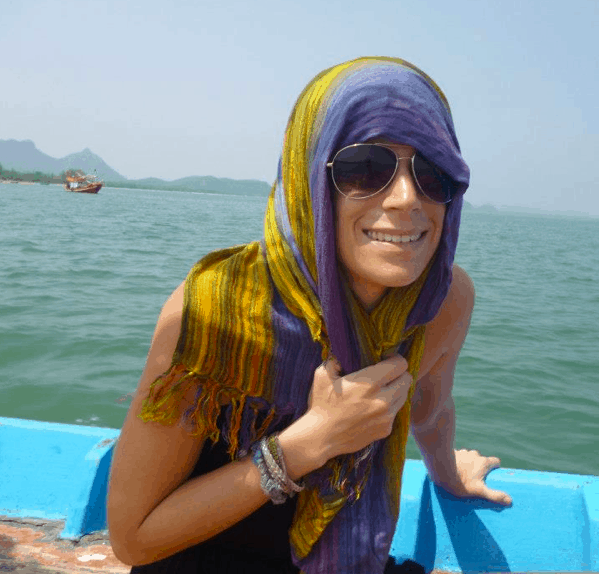 Small Speakers
I have saved the day with my small speakers many times. Everyone has music on their phones, but how can anyone hear it without speakers?! You can use it to stream music/TV on your laptop, jam out at the beach, or make a little party anywhere you go.
Important Papers, Photos, etc…
This is more for the long term travelers. Plan on getting a job? Know you're going to be getting a few visas? Perhaps you don't have an end date on your travels and you're not sure what you're going to be doing…? Take your important documents with you, it will be a bitch to send them later. I carry my original university degree as it's necessary to have it to get an English teaching job.
I carry passport photos on me for visas and visa extensions (I've forgotten many times, but happen to have them on me anyway, yay!),and I also have my yellow card that shows my vaccinations and copies of my important documents.
Copies of your passport will be needed at some point and sometimes it's better to "not have your passport" and just hand them a copy of it. I used this method in Vietnam. I pretended my passport was at the embassy. I didn't like how every place wanted to keep my passport during my stay.
Padlock
I always have my own. Whether I use it for my door (if given the option) or for my locker in a dorm. It's nicer to know that I am the only one with a key.
Scarves
Even if it's a hot country, I love having scarves. Thin ones of course. They block the sun, wipe my sweat (totally gross, I know, but whatever, better than my dirty hands), and can be used to cover up at a temple or important places on the fly and then be easily taken off. I guess if I ever go anywhere cold I could use it for that too…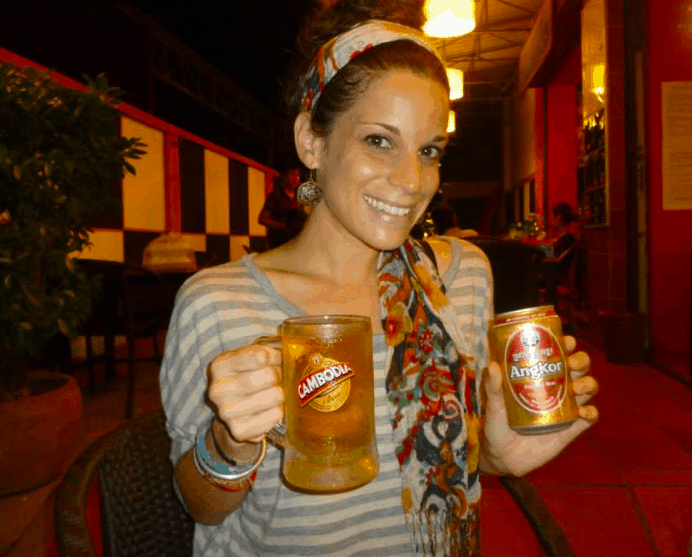 Extra Deodorant
I might be like a hippy in many ways, but this isn't one of them. I always have an extra stick with me. Say no to BO.
Long Pants or Capris for Traveling
Nice comfy stretchy or flowy pants are my favorite thing to travel in. I use them for those cold 9 hour bus rides or the 16 hour train rides. Comfort is key for those long journeys! They are also nice on an occasional chill night or at night when the mosquitoes come out.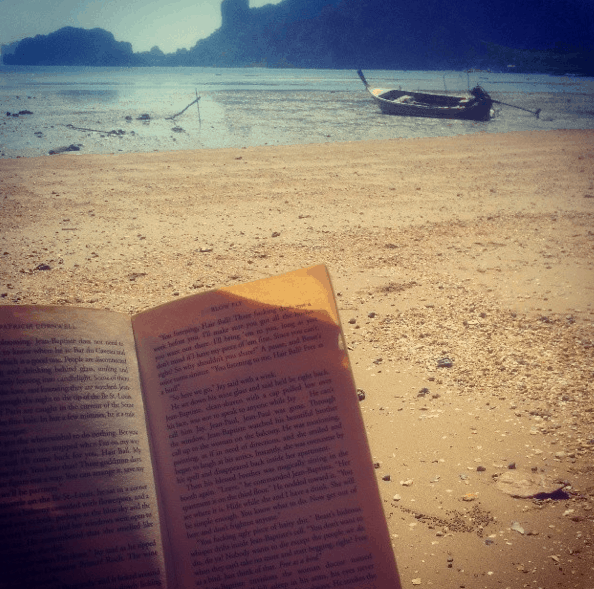 Books
Since I started traveling again, I started reading. It's amazing! There will be lots of waiting for late buses, boring plane rides, and downtime in a hammock. Books are a nice thing to have. I find myself reading a few chapters in the morning with my breakfast and coffee and when I'm on the beach too. Actually… I read all the time now. It's glorious!
USB Stick
This is for exchanging pictures, movies, and other stuff with fellow travelers, and for those times when your camera is full and you need to clear it quick.
Extra Bag
Just a small extra bag that can be stuffed in your big bag when not in use. Just in case you acquire new items, or want an extra bag to carry on your flight. It's good to have. I use mine all the time and it doubles as my beach bag.
Another bag I always have me is my waterproof bag that I got in Thailand. If you can find one elsewhere, I would highly recommend it. I have gone snorkeling with this bag, I have used it at concerts, on a rainy day, and even as a beach bag. It keeps things dry and safe. It might sound crazy, but I also rinse it out and use it as a hand washing "bucket." Totally clutch while on the road!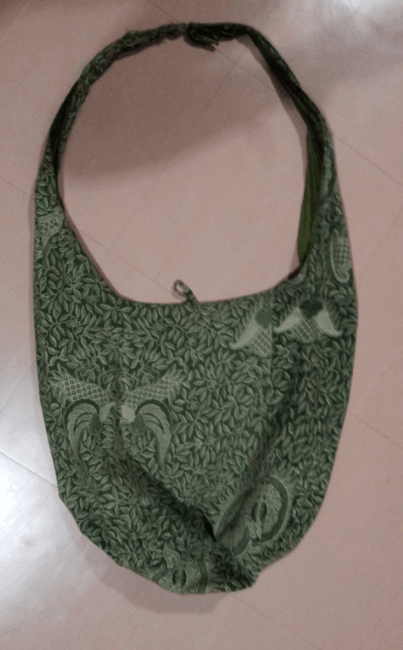 Small sewing kit
While on the road, your clothes take a beating. You will use this. Promise. I'm about to run out of black thread speaking of…
Tampons
Sorry dudes…but the ladies need to know. When you travel in Asia especially, bring them. They can be found (sometimes), but you will need to hunt for them and maybe even pay a pretty penny for them.
Antibacterial
This is self-explanatory. Depending where in the world you are, this will be used daily or in case of an emergency, either way it's good to have.
Notebook and Pen
To write down phrases in the language of the country I am in, to get an email off a friendly traveler, to remember the name of the town in Indonesia "that I must go too," or just to have to write down an idea that pops in my head. It's always in my bag. I'm old school. You could totally use your smart phone too.

Laptop
Well this is an obvious one for me. I would die without my laptop, literally…because I would have no money for food and shelter. I work online people! Some travelers want to get away from using electronics on their holidays and I totally respect that. If you are on a 10-day getaway, leave it at home! If you are traveling for longer, bring it. Your iPad, tablet, laptop…whatever it is, will come in handy.
Besides work, I use it to stream music, movies, TV, keep in touch with people, to research my next trip, and the list goes on. Many of the long-term travelers I have met have regretted leaving their laptop/tablet at home. They end up spending money every few days to go to an internet cafe and waiting for the snail paced internet to load in a hot room of computers.
So now that I shared some of my favorite things to travel with…
What's your favorite thing to travel with? What's always in your bag?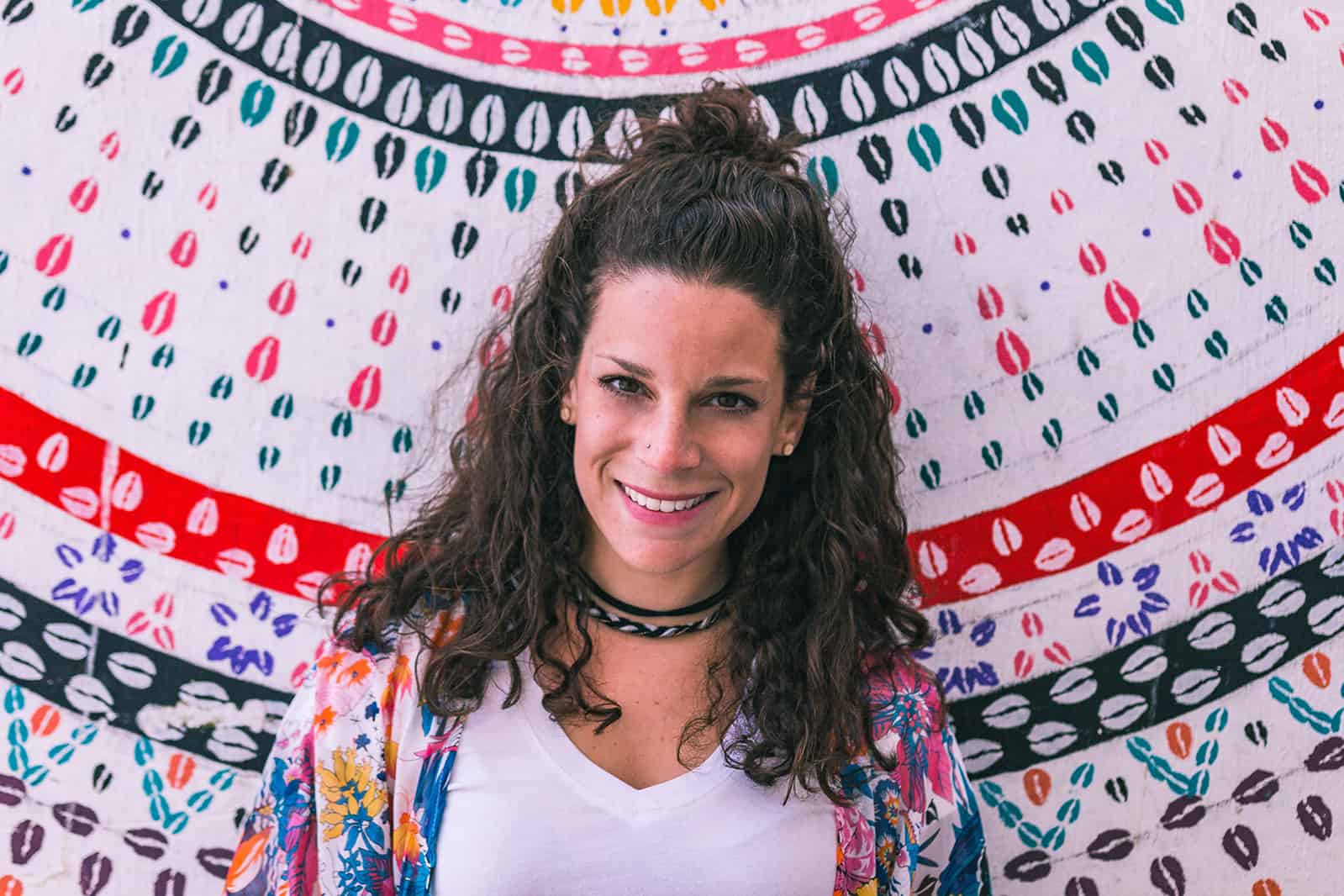 Nina Ragusa is an adventurer, messy bun master, breakfast fan, and full-time travel blogger. She's been abroad since 2011 and blogging on Where in the World is Nina? for nearly as long. Nina helps people like you move around the world while making money. She loves talking about how to work abroad and online to travel longer!