Lying just west of Spain, the European country of Portugal is known for its breathtaking beaches. From Lisbon to the Algarve, golden sandy beaches, rocky cliffs and vibrant turquoise waters call to travelers from all around the globe.
Whether you're interested in the quiet coves and colorful sunsets or Portugal's seaside resorts that offer only the hottest parties and entertainment, don't be fooled—if you have 24 hours in Portugal, the beach isn't where you should be.
Prepare Yourself
Maybe you have a daylong layover in Portugal or you're hopping off a train only to catch another tomorrow. Whatever the case, 24 hours in any country is too little. But make do with what you've got and explore your heart out with what little time you have.
Before you venture to Portugal, you'll want to do your research. With limited time, you won't want to waste it figuring out where you should go.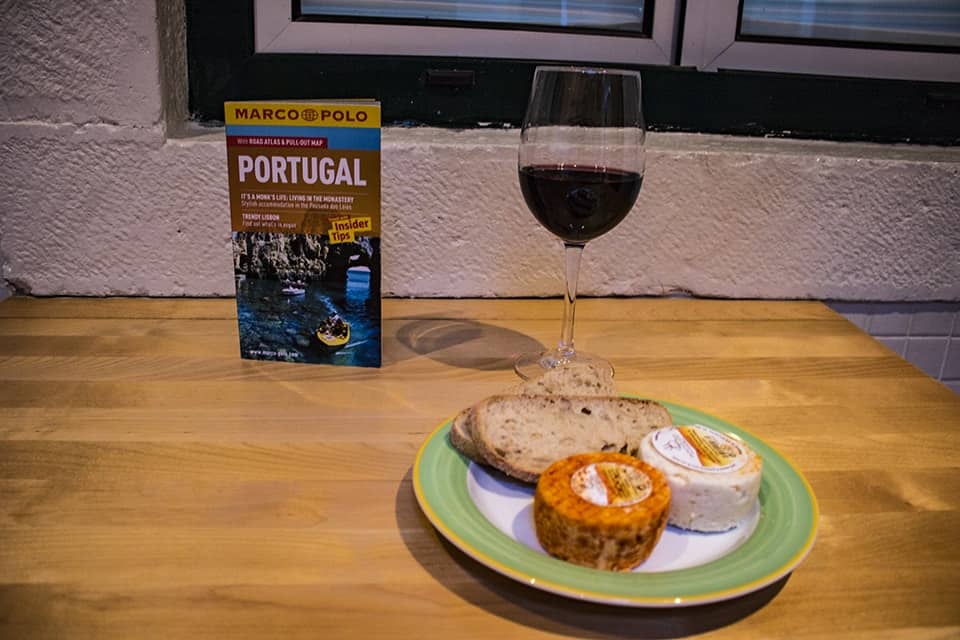 Artful Architecture
What you do when you visit Portugal depends largely on what region you visit. With international airports in Porto and Lisbon, these two regions are likely going to be where you'll want to stop.
In Porto itself, you'll find Serralves, home to an art museum, an art deco mansion designed by a French architect and expansive gardens filled with nature. Nearby, visitors can also make their way to Igreja de São Francisco, a church that expertly blends a Gothic exterior with a baroque interior.
Because Lisbon is Portugal's capital, you'll find even more to do here. While the sprawling beaches appeal to many, it's the city's spectacular architectural offerings that are truly amazing.
Local mountaintop castles—Castelo dos Mouros and Castelo de São Jorge—mesh perfectly with the whimsical Palácio Nacional de Sintra and the stunning Quinta da Regaleira villa. But the real standout is Mosteiro dos Jerónimos, a monastery that has found its way onto a UNESCO list. The monastery features scalloped arches, vine-covered columns and stone gargoyles.
Make the Most of It
Once you've admired the city's architecture, use your Marco Polo guidebook to track down some local culture. The city is also home to museums like Museu Nacional de Arte Antiga, where visitors can check out European and Asian paintings. Another option is the Museu Calouste Gulbenkian, which showcases everything from Egyptian artifacts to Impressionist paintings.
At sunset (or even later at night) scope out the local bar scene. You'll catch incredible sunsets at Park, a rooftop bar with sweeping rooftop and shoreline views. Corktale is another hip spot, featuring a vast selection of nearly 200 wines as well as tasty tapas.
If you're seeking some added adventure in your one-day Portugal trip, visit Red Frog, a speakeasy that lacks a sign but does have a doorbell alongside a note that reads, "Press Here for Cocktails." The sophisticated bar does have a high-class dress code, but they also serve seasonal cocktails.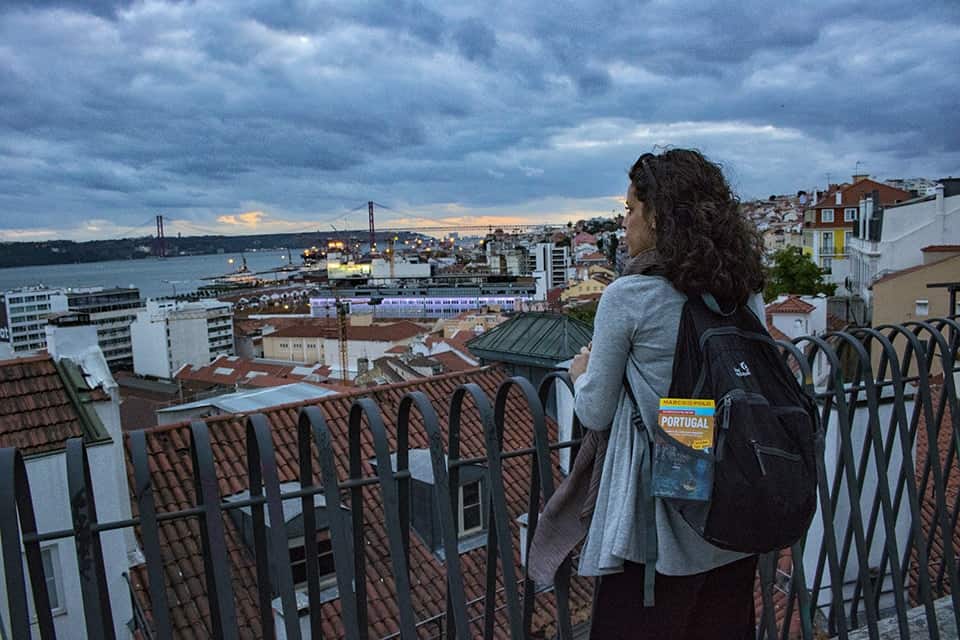 Venture Outward
If you're looking for something off the beaten path, there are two spots not terribly far from Lisbon that will get you away from the metropolitan area. Visit the countryside near Coimbra to see the Conímbriga Roman Ruins, a well-preserved site of Roman ruins, complete with a massive protective wall, trickling fountains, colorful mosaics and heated baths.
Also, in Évora, visitors can learn about Capela dos Ossos, whose walls are filled with small bones and skulls. With bones from more than 5,000 people in the walls and columns, its as creepy as it is fascinating.
No matter where you travel, ditch the smartphone and use a real map—and don't forget to research the best destinations to visit during your 24 hours in Portugal and day trips from Lisbon should you have extra time.