There isn't a better time than now to reflect on areas of my life, from my idea of luck to how I've used that to motivate myself to accomplish what I have today.
I've always wanted to travel for a living and even though I don't get a paycheck to travel the world, my life has allowed me to not be stuck behind the same desk, which I'm pretty freaking thankful about.
Acknowledging Your Own Version Of Luck
A few months ago I wrote a piece that focused on the idea of individuals going out and making their own future, instead of hoping that it just falls into their lap. In that specific article, I go into my own opinion about luck and how luck doesn't attribute to where I am now in life.
We make our own lives, we accomplish what we work towards because we work for it, not due to luck…thank you very much! *flips hair back and crossed arms*
Everyone starts off with different circumstances in their life, different obstacles that can push you in one direction over another. While some of us might experience luck in various ways throughout life, it's not always something you can bet on.
Sometimes it feels like luck is NEVER on your side. I get it, trust me.
The blog covering luck, "How To Get Lucky", goes into detail about the hard work that you have to put in if you want to stay ahead of the curve. All the ups and downs, even the fuck-ups, it all comes bundled in one package, that's life, not luck.
If you want to go out into the world and travel, why put that off until later down the road? Life isn't a guarantee, so why waste time when you could be making the changes in your lifestyle that could lead you to the life you actually want instead?
Just because you're not where you want to be currently, that doesn't mean you can't make a switch right now. You have the choice to take advantage of your time and plan your life wisely to get where you want.
I'm thankful for the work I've put into my future, but now is the perfect time to go through what I'm eternally grateful for in my life. Without these pillars of stability in my life, I wouldn't be who I am today or have the opportunities I've created in my life.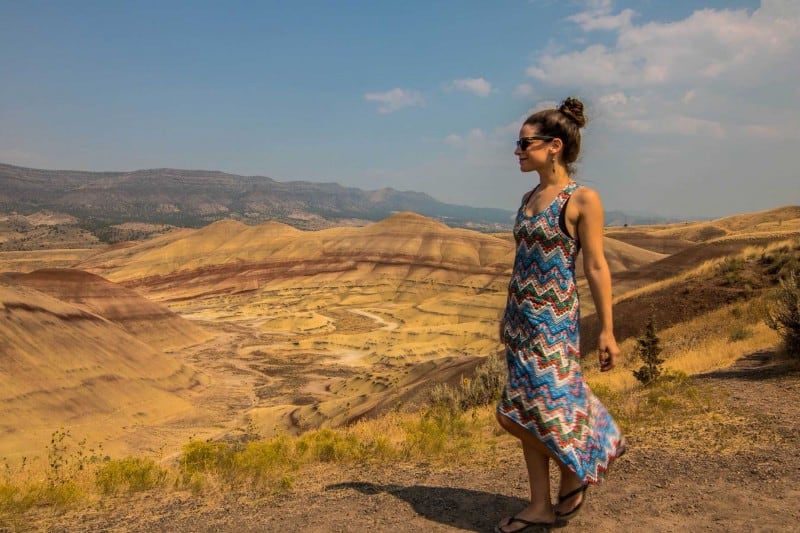 I'm Forever Grateful For…
– I'm lucky to have parents who supported me, loved me, and let me be who I wanted to be. Even though I was a handful, to say the least!
– I'm grateful to still have both my parents. They (mostly) approve of my lifestyle and this is appreciated. I'm in no way financially supported by them, but overall emotionally, which is all I need.
– All the friends in my life and the support they constantly shower me in. The fact that we've all created such a strong bond that keeps us in touch when we travel to vastly different areas of the world, that's something I'll always be grateful for.
– My time and education from Florida State University. Although I don't "use" my degree in the traditional sense, I have used it abroad to get my teaching jobs and it's certainly a plus to have in any situation.
– I'm eternally grateful that I have an American passport. When traveling around the world, the kind of passport in your hands means so much. Having one from the USA does make my opportunities abroad easier to acquire.
– With that said, I'm very lucky to have English as my mother tongue. English is not only essential for every being on earth who wants to travel, but it also brings me more opportunities.
– Being from the US brings another advantage, and that's our currency. Our currency can travel, it's actually something when we go abroad. Some people might be decently well off in their home country, but once they leave, their money turns to pennies.
– I'm lucky that I was born and raised in an environment where giving up wasn't an option. I'm grateful I happen to have balls. I'm so happy that my mindset is the way it is—but make no mistake, I make it that way through my own actions and determination.
– I'm thankful that I'm healthy and have all my limbs, a working brain, and fingers to type.
– I'm grateful I have goals. I know what I want out of life. "What do you want to be when you grow up?" I feel as if I don't know the answer to this grade school question still, but I have goals, and to me, that's much more valuable.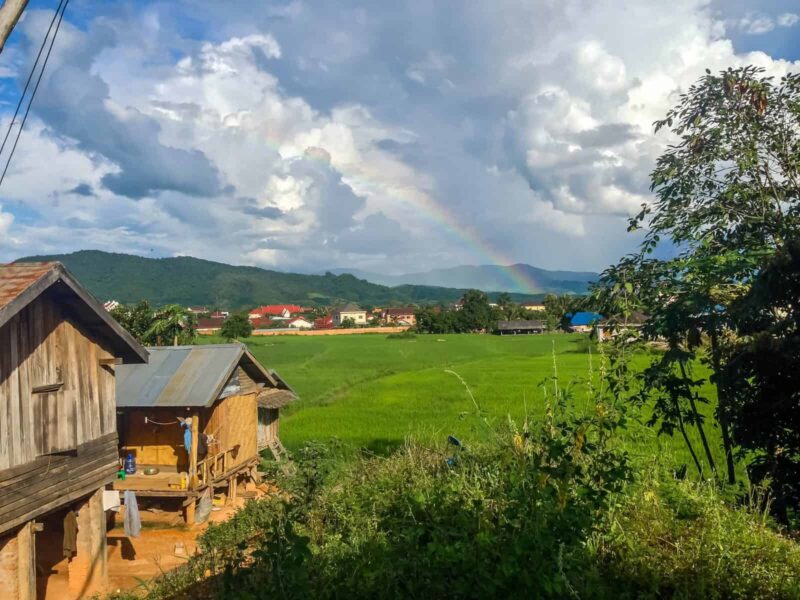 My Goals For The New Year:
To embrace a happy, healthy, and refreshing life full of knowledge and experiences I'll never forget. To experience everything I possibly can, cultures, far away lands, and most of all learning from people around the world and listening to their stories.
I want to live my life the way I want. I want to make my own rules and in the same breath, I want to motivate people to change their lives towards their own form of happiness and fulfillment. Meeting new people, laughs, smiles, everything good. From sunny days and peaceful nights, I want to have a life full of excitement around every corner.
These goals are all at my fingertips, I'll make them all happen and the journey is just beginning. Cheers to all, and may everyone be happy and healthy.
What are you grateful for in life? What are some of the advantages you were "given" in life?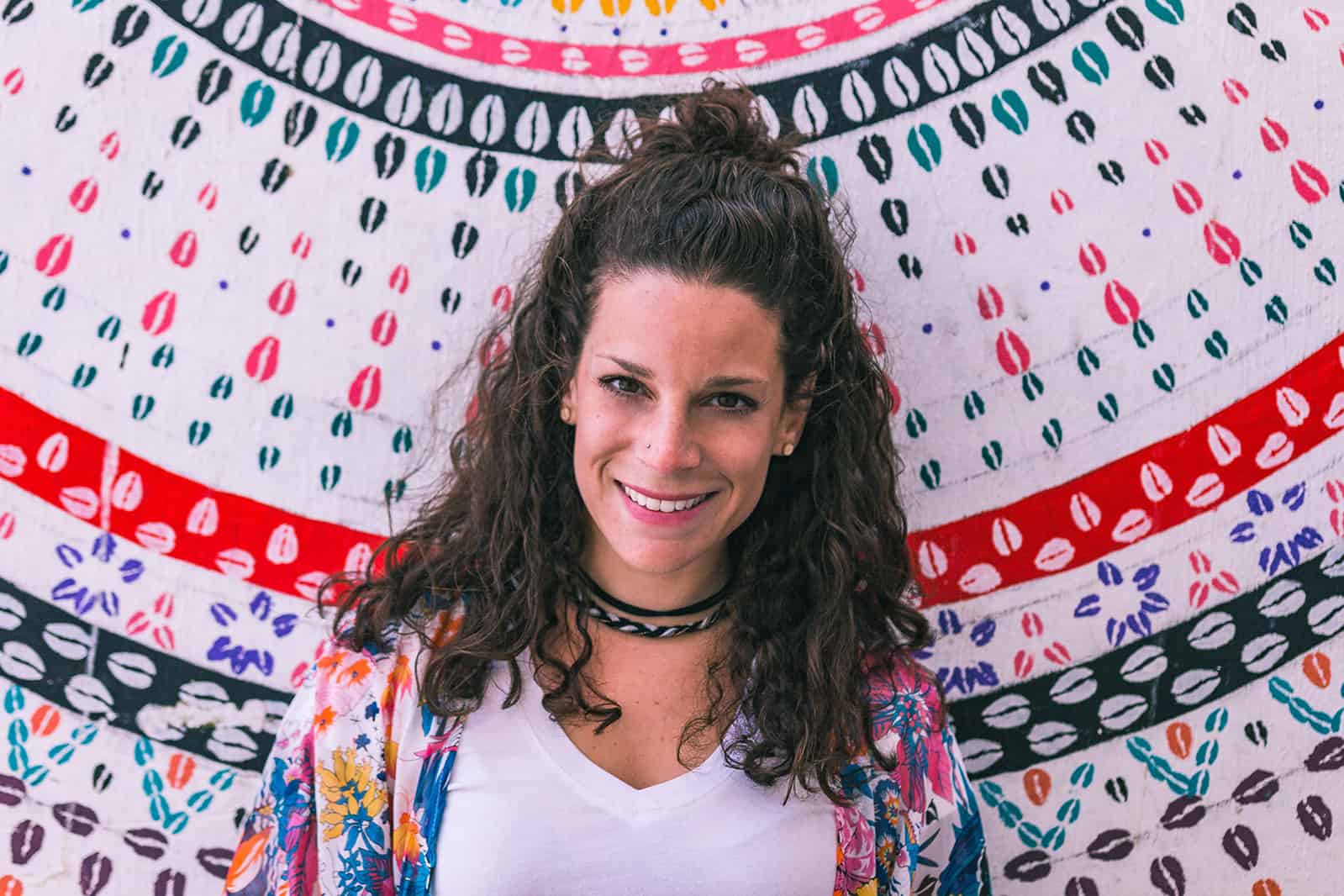 Nina Ragusa is an adventurer, messy bun master, breakfast fan, and full-time travel blogger. She's been abroad since 2011 and blogging on Where in the World is Nina? for nearly as long. Nina helps people like you move around the world while making money. She loves talking about how to work abroad and online to travel longer!