They say that New York is the city that never sleeps, and if you only have 48 hours to check it out, we'd advise that you stay up and enjoy it while you can!
While there's simply way too much to do, see, taste, and drink while visiting this eclectic, crazy, fun, lively, and fabulous place, I think this mini-guide could help you narrow it down. Since everyone likes different things and has their own style when traveling, I'm not going to plan your 48 hours to the T. Instead, I'm going to outline a rougher guide with choices, and you'll build it yourself!
Try to pick one favorite from each category below to start. If you have extra time or are in the right area, add another one in! Grab these NYC tips and get to exploring the best bits of one of the most phenomenal cities on earth: New York.
The Best of New York City in 48-Hours
---
Sightseeing and Wandering
Where to begin?! How about getting out of the airport first? There are plenty of ways to get from the airport to the city, but after all that flying, most are too exhausted to try and figure it out. If that's you, using an airport transfer service they will get you picked up and where you want to go in no time. And with only 48 hours… There's no time to waste.
So now, here's some of the top-rated MUST see and do activities in NYC. Which best suits your travel style? Take a wander through Central Park, visit the Statue of Liberty on Ellis Island, or catch a show on Broadway. Get lost for a bit in Time's Square, take in the gothic beauty that is St Patrick's Cathedral, admire the Brooklyn bridge by walking or driving, or pay your respects at the 9/11 memorial and museum.
There's literally no end to this list. Getting lost around the city can be a great idea too; just see where the day takes you. The best hotels in New York City are scattered about, so try choosing one that not only fits your budget and style but is also close to many of places that you want to visit. With a short schedule, there's no time to waste!
Skyline Views
The most epic viewpoint would probably be the Empire State Building. Everyone knows this famous landmark, and nobody can deny the beauty of its incredible panoramic views. But what about actually seeing the Empire in your skyline view? It's impossible if you're in it. To get that perspective, head to the Top of the Rock for another 360 gander of the Big Apple.
A Bite to Eat
There's really no better place to get food than NYC. The choices are overwhelming, and with a short amount of time, you'd wish your stomach was literally a bottomless pit so you could taste it all! If you had to choose just a few things to eat in New York, a true NY deli would have to be on the list.
Katz's Deli seems to be one of the most iconic stops to grab your bagels, pastrami on rye, or any other heavenly sandwich concoction your tummy desires. Another must eat, pizza. Nobody can leave NYC without having pizza, and word on the street is that Brothers, Denino's, and Lombardi's offer the best of the best. The latter claims to be the first pizzeria in the USA.
And lastly (we're going to cheat a bit here) is to go to a market. Not only is the food fab, but you'll have more choices than just picking one restaurant. Still in the mood for Italian? Head to Eataly. Chelsea Market serves everything from Cambodian to seafood, and you can find Mexican at Essex Street Market.
Museums
Spending time in New York without visiting a museum? Shame shame! There are so many to choose from, but more often than not, visitors want to visit the most popular. (They're the most popular for a reason, right?) For that, MoMA is THE museum to go to for modern and contemporary art. The next famous one would be The Met, which will have you going back to ancient times with Egyptian, Greek, and Roman artifacts, antiques, and exhibitions that could entertain for days.
Shopping
For the bookworm in need of something to stick their head in for the flight home, Strand Bookstore is the spot. This is the iconic store for nerdy book lovers. On a budget but still want to look fab? Beacon's Closet won't break the bank and will have you strutting around in vintage fur or Moschino. In fact, shopping in New York doesn't have to be expensive. Here are some NYC budget shopping ideas.
For those willing to part with a few more bills, Bergdorf Goodman couldn't be a more classic choice. Since it's right on Fifth Avenue, you can walk out of the store and be on the designer drive of New York for shopaholics.
Have More Time?
There's only a million more things to do in New York, after all, it's the city that doesn't sleep. Catch a show or concert, wander more of the parks, and definitely check out what you can do in Brooklyn.
If you're wondering when to go to New York, springtime is one of the best!
These might be some of best daytime activities to get the most out of your stay in New York City, but don't tire yourself out. NYC has some crazy nightlife too. We told you that there was no time to sleep.
So what's your 48 hours in New York going to be like?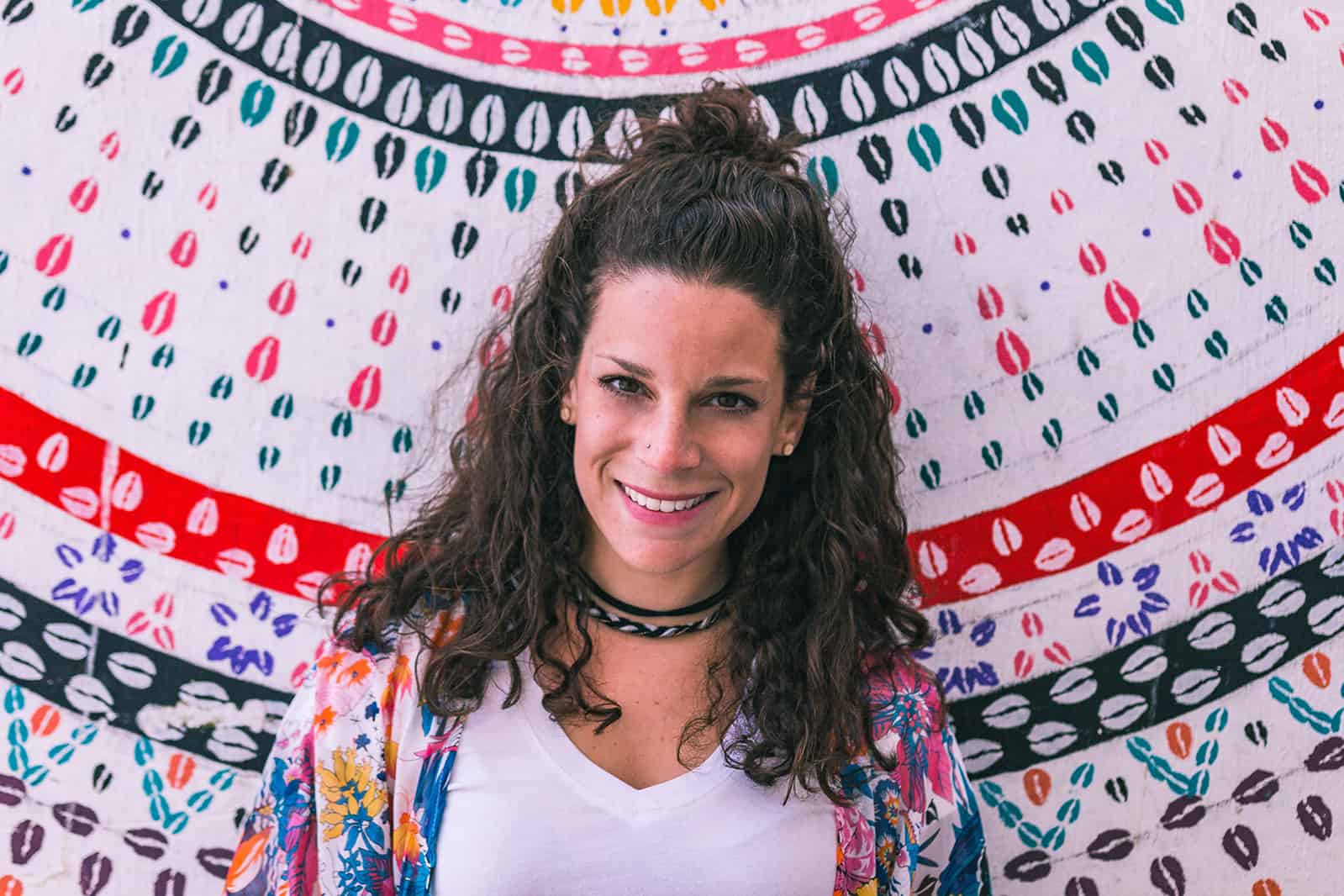 Nina Ragusa is an adventurer, messy bun master, breakfast fan, and full-time travel blogger. She's been abroad since 2011 and blogging on Where in the World is Nina? for nearly as long. Nina helps people like you move around the world while making money. She loves talking about how to work abroad and online to travel longer!