Ireland is one country on many travel bucket lists. In this article, we highlight 6 locations that you must visit when in Ireland, that do not include its capital city, Dublin.
Dublin is great but there's plenty more to do on your Ireland itinerary!
Giants Causeway
Irish legend tells the story of Finn McCool a giant who grabbed and hurled chunks of land into the sea to create a walkway between Northern Ireland and Scotland. He and a Scottish giant had a tiff and then destroyed the walkway, leaving the Giant's Causeway. Regardless of whether you believe in giants the Giant's Causeway is a UNESCO World Heritage Site and tops many lists of places to see in Ireland.
When visiting take time to explore this unique site with cliff top walks and views across the Irish Sea. If you have time visit the nearby Carrick-a-Rede Rope Bridge, though if you are afraid of heights it is maybe not for you. The rope bridge spans 20 meters and is 30 meters above the rocks below.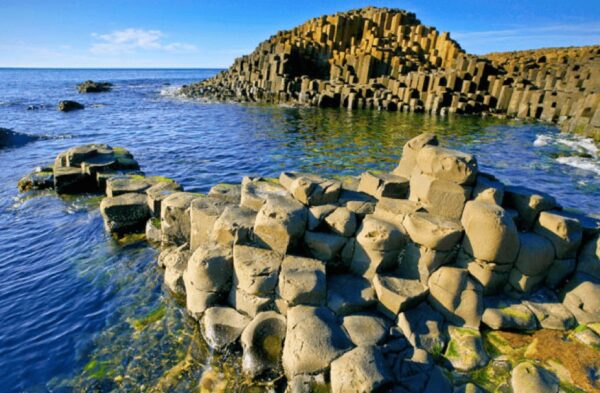 Wild Atlantic Way
The Wild Atlantic Way is a tourism trail on along the west coast of Ireland beginning in Inishowen Peninsula Donegal and passes through counties Leitrim, Sligo, Mayo, Galway, Clare, Limerick and Kerry before finishing in Kinsale County Cork. The route is over 1600 miles (2600 km) long and is divided into 14 stages.
If you are only in Ireland for a short time, you will not have time to drive the whole route but some notable places to choose from along its way include Donegal Bay and Sligo, Achill Island and Clew Bay or the beautiful Dingle Peninsula.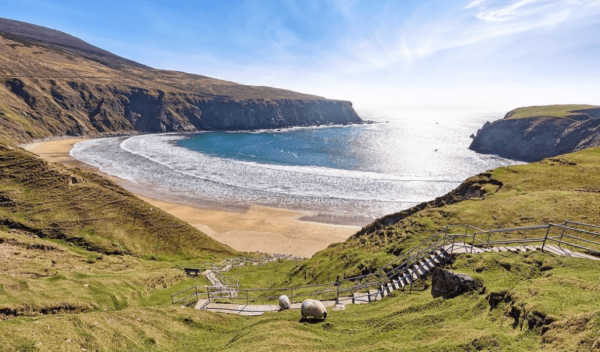 Cliffs of Moher
Standing 214m (702 feet) at their highest point they stretch for 8 kilometers (5 miles) along the Atlantic coast of County Clare in the west of Ireland. On a clear day one can see the Aran Islands and Galway Bay, and as far as the Twelve Pins and the Maum Turk mountains in Connemara, Loop Head to the south and the Dingle Peninsula and Blasket Islands in Kerry.
O'Brien's Tower stands near the highest point and has served as a viewing point for visitors for hundreds of years. O'Brien's Tower was built in 1835 by Cornelius O' Brien, a descendant of Brian Boru, the High King of Ireland. Cornelius was the local landowner and was a man ahead of his time, believing that the development of tourism would benefit the local economy & bring the people out of poverty.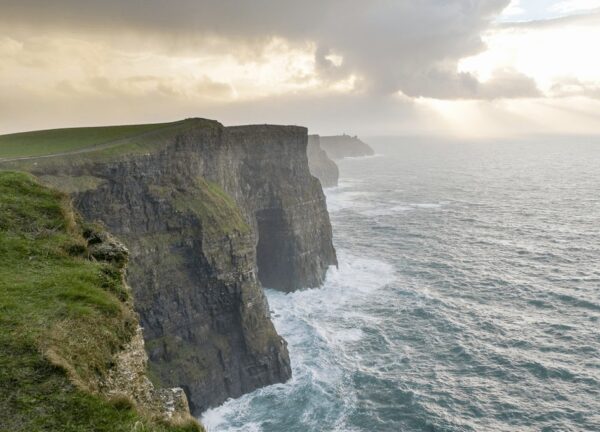 The Burren
The word "Burren" comes from an Irish word "Boíreann" meaning a rocky place. This is an extremely appropriate name when you consider the lack of soil cover and the extent of exposed Limestone Pavement. However, it has been referred to in the past as "Fertile rock" due to the mixture of nutrient-rich herb and floral species. The Burren National Park is located in the southeastern corner of the Burren and is approximately 1500 hectares in size.
Galway
Galway is a beautiful county with Galway city itself being a very cultural city holding many art festivals throughout the year including the Galway Arts Festival in July. However, if you are in Ireland in September The Galway Oyster and Seafood Festival takes place every September and is a must for everyone. Visitors will enjoy soaking in the festival atmosphere as they mix with the locals amongst the many pubs in Galway.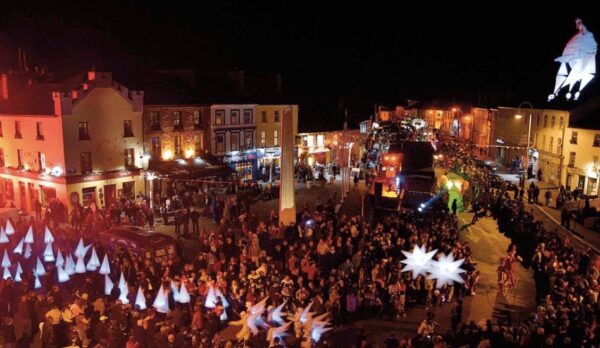 Blarney Stone
The Blarney Stone is a block of Carboniferous limestone built into the battlements of Blarney Castle, Blarney, about 8 kilometers from Cork, Ireland. For over 200 years, world statesmen, literary giants, and legends of the silver screen have joined the millions of pilgrims climbing the steps to kiss the Blarney Stone and gain the gift of eloquence.
Visitors used to have to be held by the ankles and lowered head first over the battlements to kiss the stone, with safety in mind it has since been moved below the battlements.
Obviously, there are many more places and things to see and do when in Ireland but these 6 are top of our own list.
Let us know what is on yours or if you have been to Ireland before tell us what we have left out that you think should make the list. Like anywhere do your research before on where to visit beforehand and when booking your accommodation.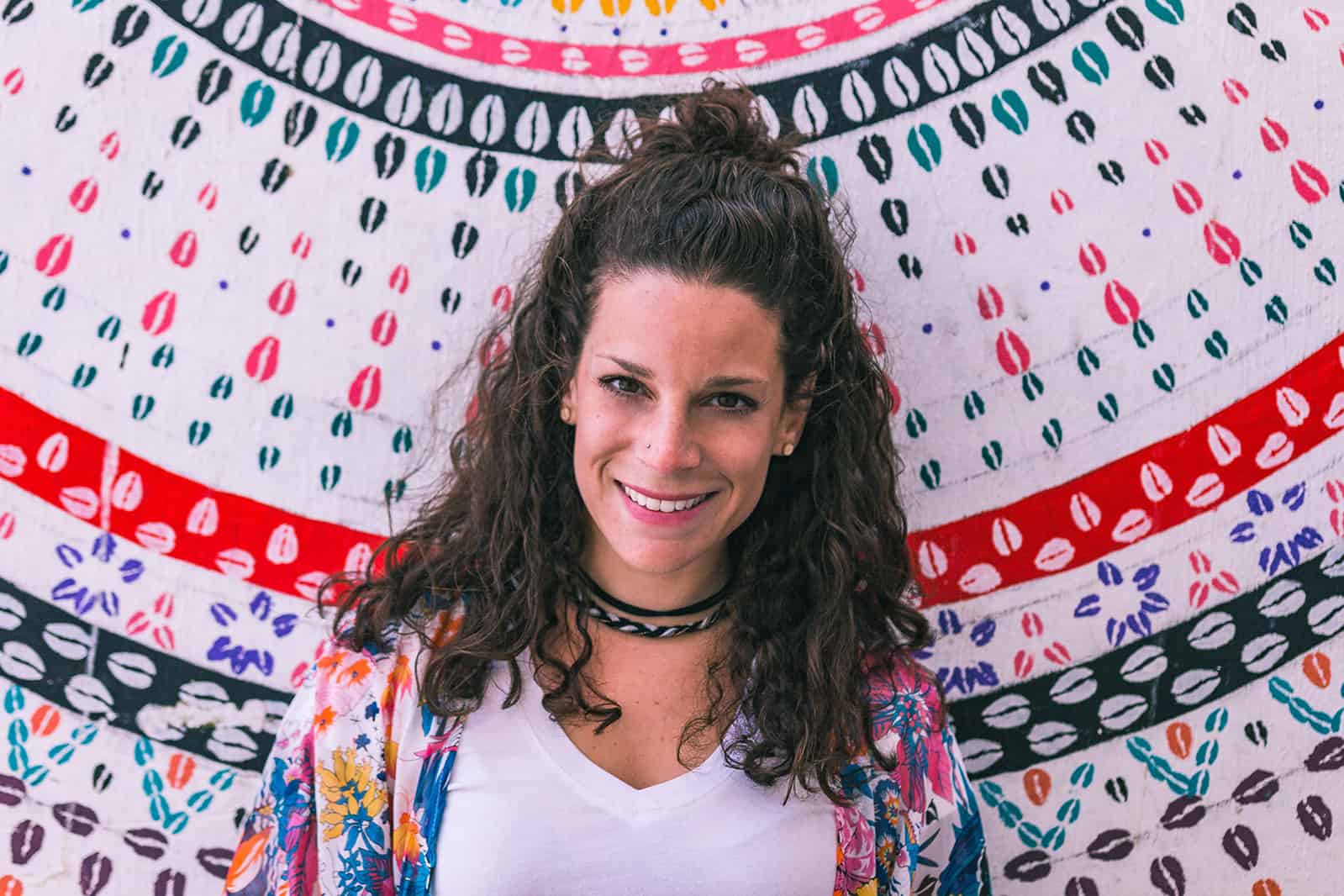 Nina Ragusa is an adventurer, messy bun master, breakfast fan, and full-time travel blogger. She's been abroad since 2011 and blogging on Where in the World is Nina? for nearly as long. Nina helps people like you move around the world while making money. She loves talking about how to work abroad and online to travel longer!