You Can Live Abroad AND Work Abroad!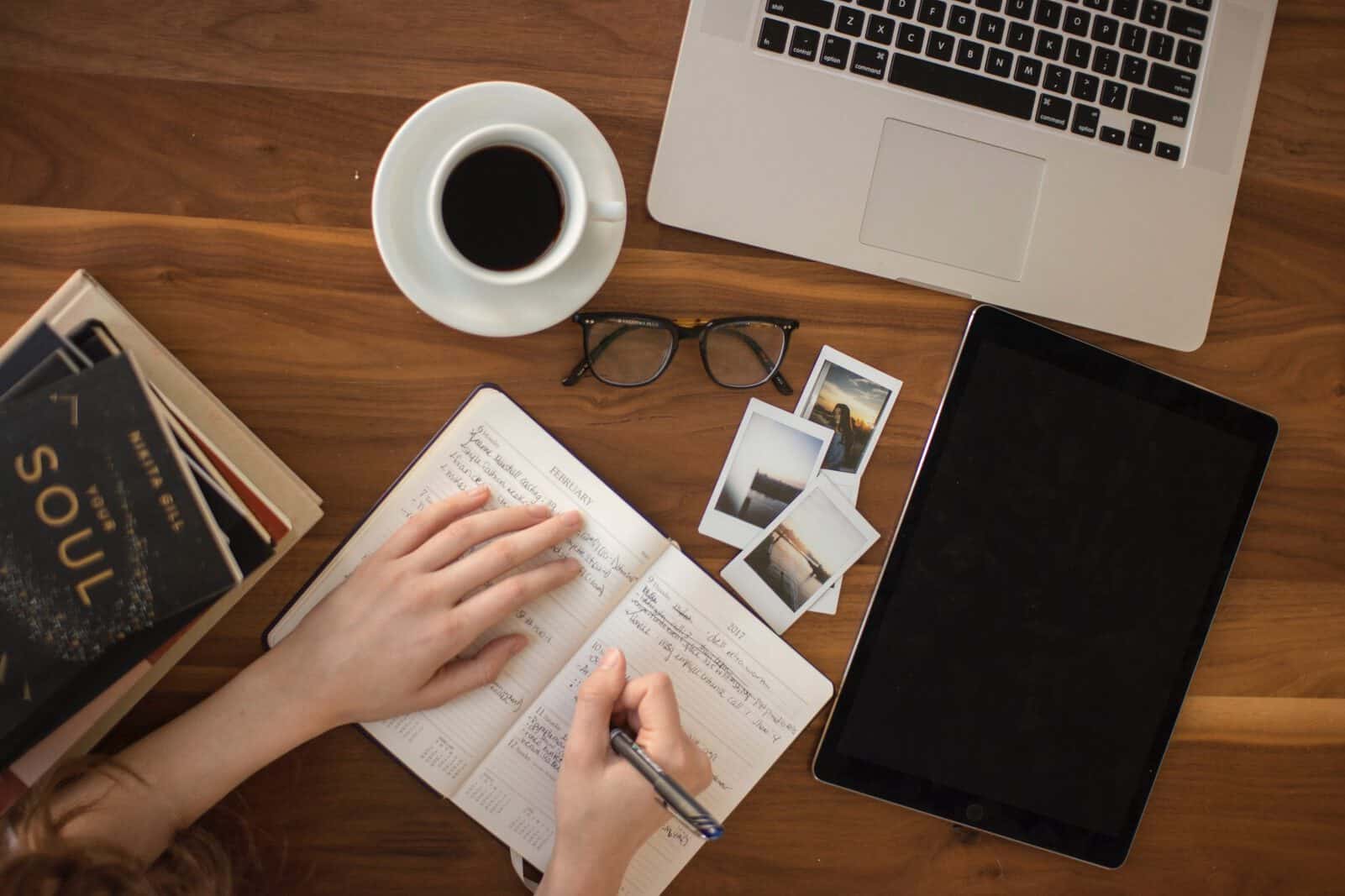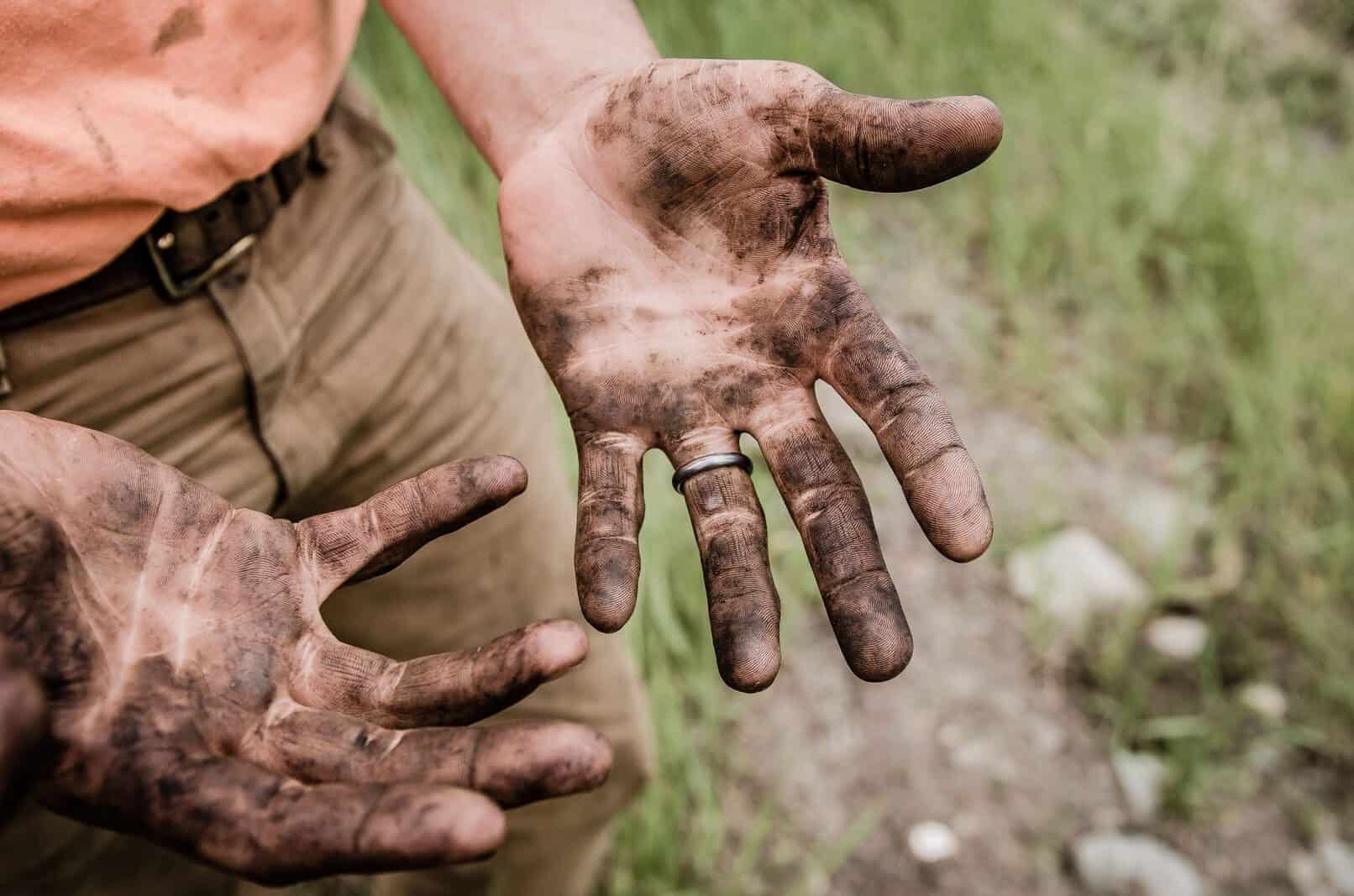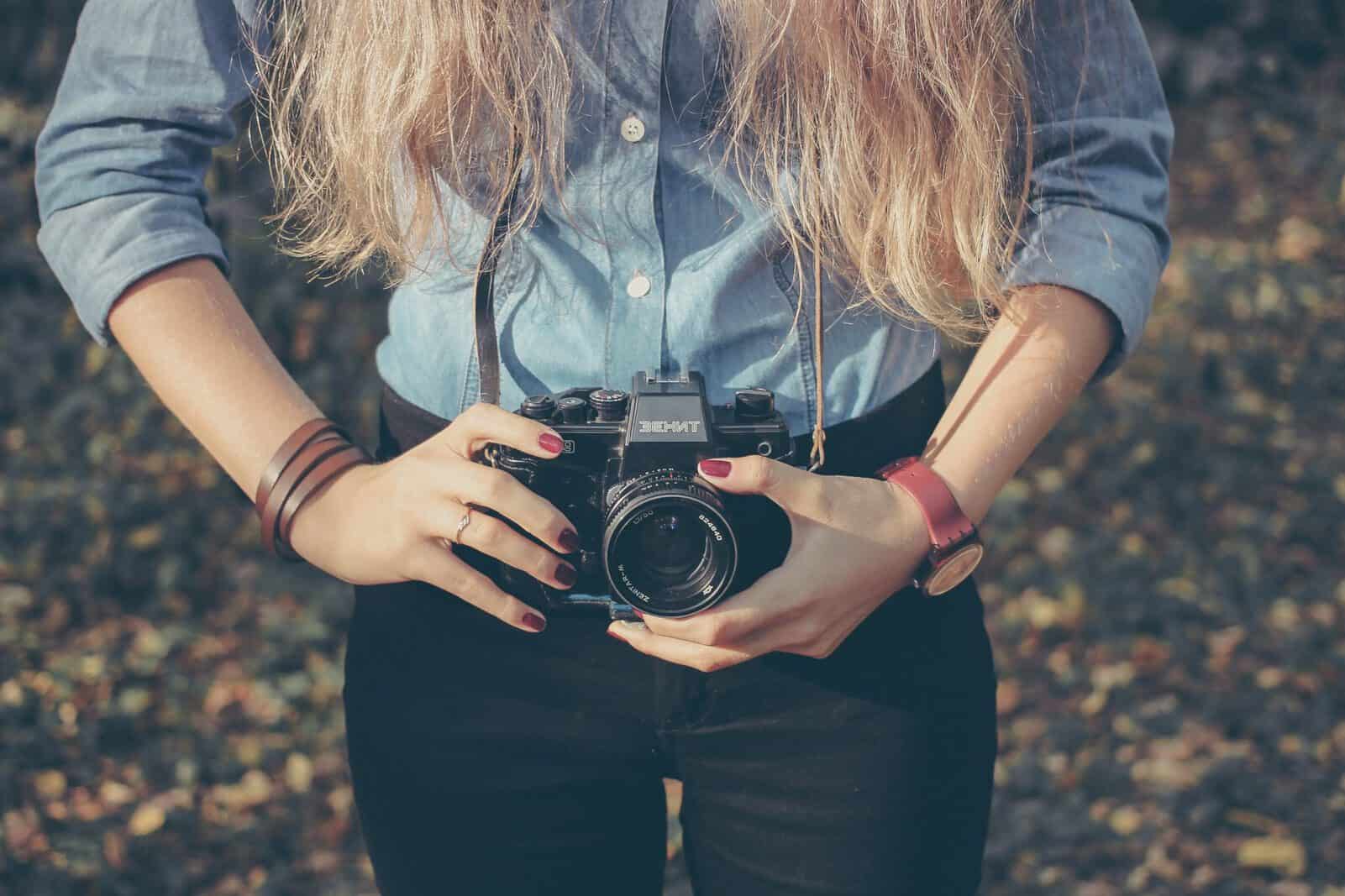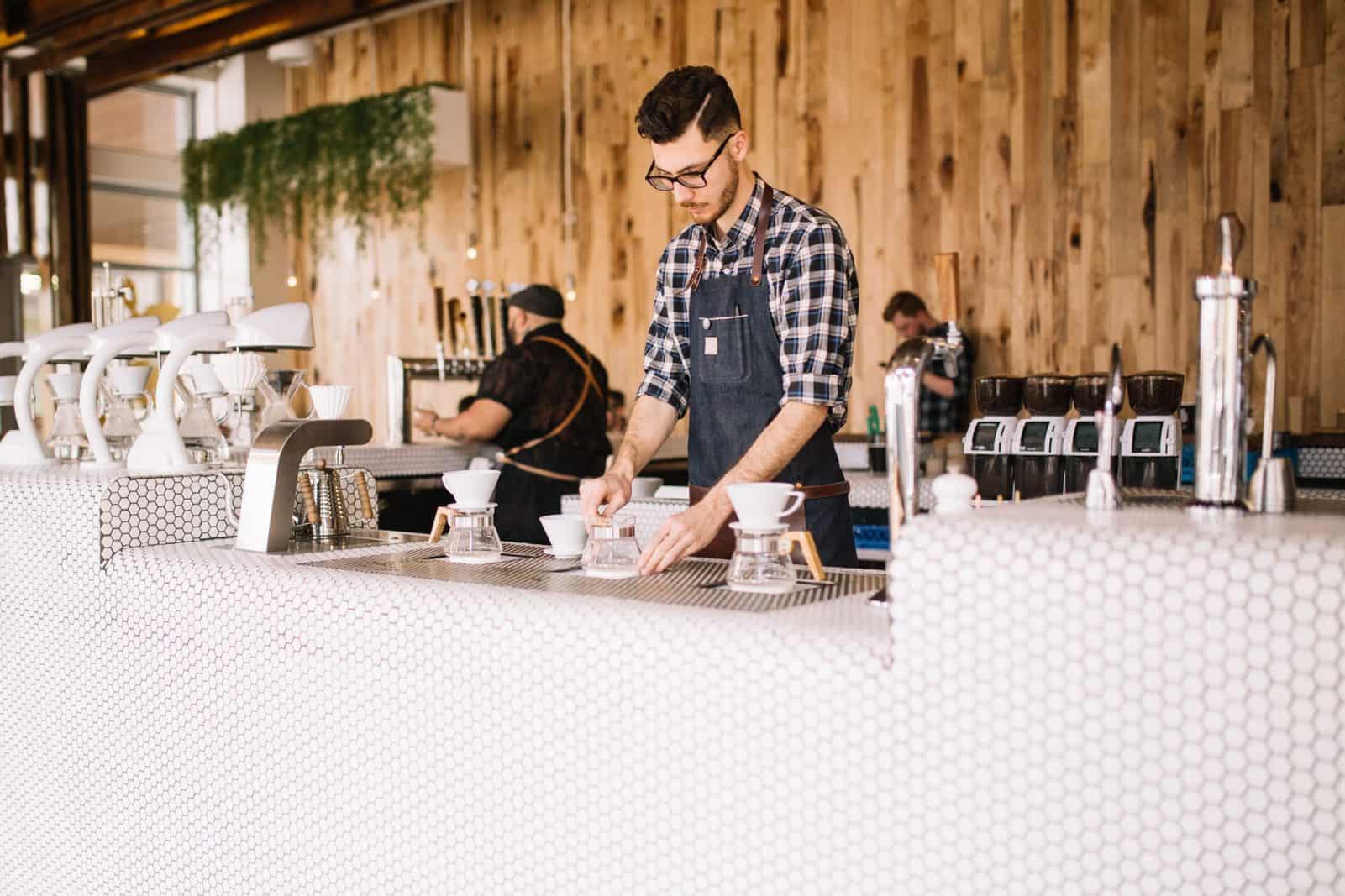 Ready to work to wander?
---
Click the country tabs to see some of the best countries to work abroad and live abroad at and what others have done there!
**Everything is ordered by the country people are from**
---
Please scroll down to the tabs to check out how others have lived and worked abroad or check out other helpful posts below!
Hello, you working wanderluster!
Something is telling you that a 10-day vacay just isn't cutting it and you're wanting to venture abroad. However, like everyone else in "real life," you'll need a job unless you got some super deep pockets. So what's a traveler to do about getting work abroad? Luckily, there are heaps of ways to make cash abroad.
I'm happy to show this page to you because it just goes to show that there are MANY different opportunities out there for nearly anyone with a passport and dash of courage to get on a plane and go.
Here you'll find people who have been separated by the country they are from. Click on the country to see what that person worked abroad as. You'll find helpful tips and information and further posts outlining their time as a working wanderer.
Remember – You have to WORK to WANDER!
Use the resources in these tabs to make it happen!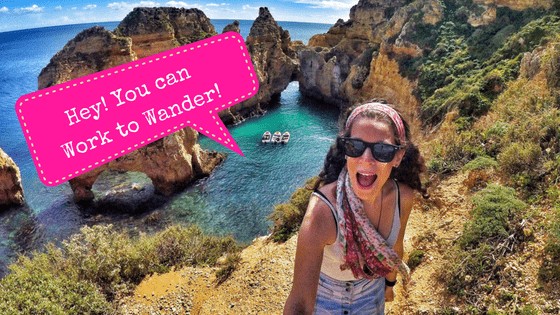 Get to clicking to see what others have done to work abroad!
Want more resources? I have plenty on my Work to Wander page.
Want to know my experience working abroad?
Hi, I'm Nina Ragusa, the head ruler of this website, and I'm from the USA. I've worked abroad in a few countries doing numerous things…
I've worked abroad as an English teacher in Thailand, I packed salt in the mountains in Pai, I lived in South Africa for three months helping out at a natural supplement factory, I've worked at a surf shop, waitressed, bartended, and whipped up coffees like a mad woman in Darwin and Melbourne, Australia  and last but not least, I've held numerous remote positions such as an online English teacher, freelance writer (amongst other things), and of course, travel blogger. 
Want more info on any of those jobs? Want to know how I currently afford to travel? HINT: Click the links! 🙂
Should you have any further questions after reading, I'm always available by email!
---
Have a submission? Contact me to be added.
Hi! Here you will find people from Australia who know how to work abroad!
→ My name is Annaliese Allen, I am Australian, I worked abroad in the US (Chicago, San Jose and NYC) as an accountant.
This is an example of what I'd tell me pre-travelled self:
– don't stress too much about where you're going to live. People will be naturally attracted to you because you're different. There will be an abundance of locals and fellow expats to give you guidance, hot tips and introduce you flatmates, etc.
– start to build a credit rating! Even if you don't think you're going to be staying in your host country permanently, you never know, and life down the track will be much much harder if you don't build your credit rating from the start.
– have a proper farewell and say goodbye to your friends, because when you return from abroad you'll be a changed person and things will never be the same (in a good way).

---
→ Hi, I'm Anthony Bianco. I'm from Australia. I worked abroad in places like Kosovo, Kazakhstan, Indonesia and Argentina as an environmental scientist.
I landed these jobs while working for an international, multidisciplinary consultancy. I found that the most difficult thing to manage where the different standards (sometimes higher, sometimes lower) that you have to deal with and adjust to. For example, sometimes locals might have a  different interpretation of time and getting things organised might take ages. Plus, you may not have the same resources that you do at home and you might have to improvise.

For me, Kosovo was very different because that was in a post war environment. This involved going through multiple checkpoints to move between different communities, and I've never seen so much artillery in my life! I had no problem there, but I found it a fascinating place to observe on a social basis. Kazakhstan was interesting because not many foreigners visit, so you get to see the real deal and I was a novelty because I was from Australia. But everyone was extremely hospitable, judging by the large number of vodka shots I was offered (outside of work that is!). Plus Kazakhstan was the first place where I've experienced an airline bolt extra rows of seats on the plane whilst waiting on the tarmac because the pilot had suddenly realised that he had too many passengers and not enough seats!
---
→  Hi, I'm Dominic, originally from Australia but currently working abroad in Ireland as a Software Engineer.
Last year, I was awarded an exciting opportunity with IBM in Ireland. Although it took some time to organise my work permit, it wasn't long before I arrived in Ireland and began my new role immediately.
More info at SuitVenture
---
→  I'm Courtney, and I'm from Australia. I've lived and worked abroad in the United States of America as a Camp Counselor.
When I decided to work in the USA in my gap year between high school and university, I didn't expect it to be so simple. For those interested in doing something similar, there are plenty of websites that can help you, and provide ongoing support during the entire process.

CCUSA Australia helped me find my summer camp job, and it couldn't have been an easier process. Firstly, I chose which program suited me best (they offer a range of different work abroad options, such as Work Experience USA, Working Holiday USA, Camp Counsellors Canada or Russia, or Work in English Pubs), then had an interview with them to get accepted into the program. There is an application fee, but since CCUSA guarantee you a job overseas, it's definitely worth it. Plus, you get plenty of bang for your buck with the ongoing support they offer you throughout the entire process!
After my interview, I was invited to attend an international job fair in Sydney, where directors from camps all across America had flown over to display their camps, and attract the right people to work in them. You're guaranteed a job from the job fair, so if you wander around and can't find anything to suit you, all you need to do is talk to the guys from CCUSA and they help you find the perfect job! For me, I had no specialised skills, so found myself a bit lost surrounded by sports camps looking for counsellors with specific skills. Luckily, one of the staff members of CCUSA took me to meet a camp director from the International Gymnastics Camp in Stroudsburg, PA. I was a little unsure about this, considering I am in no way a gymnast, but it turned out that they were looking for recreation counsellors as well as gymnastics instructors, which is something I never would have known if I didn't ask for help! I walked out an hour later with a job offer.
CCUSA also provide a one-night orientation session upon arrival in Los Angeles, and assist you with organising your social security number, explaining exactly what your visa requirements are, and also introducing you to other people who are working at the same camp as you! The company is also an official J-1 visa sponsor, working closely with the US Department of State to ensure that everyone who participates in their program has an excellent and safe experience in the USA.
If you're thinking of working in a summer camp in the USA, I would definitely recommend using a company like CCUSA. It takes away all the stress of organising everything; they'll ensure that you won't forget a thing and you can focus on enjoying your time away!
CourtyStelt
---
→  I'm Tara and I'm from Australia. I've lived and worked abroad in China as an English teacher.

More info at ShaTara Travel Blog
---
→  I'm Ben Ooi, I'm from Australia. I worked abroad in London, United Kingdom as an Accountant.
Deciding I needed a challenge/adventure in life, I applied for a Tier 5 Youth Mobility Visa. The visa is easy to obtain for Australians under the age of 30. Once I got the visa, I quit my job as an
Accountant in Perth, Australia. I subsequently arrived in the UK without a job. I got onto the database of 5 recruitment agent companies. In the end, I got the job through a boutique recruitment agent firm. The job was to provide monthly financial reports and analysis to senior management. The responsibilities were similar to the job I had in Australia, which probably made it easier for the recruiter to market me to their client.
I was lucky as my sister was set up, settled and working in London. It is important to know someone in a foreign country. This is because that one person can help you set up and settle quickly as he/she has gone through it themselves. Furthermore, your friend/family member can introduce you to their circle of friends. Looking back, this is something I wish I knew more of: to fully utilise any networks.
---
→ I'm Gerrard Hattfield, I'm from Australia. I worked abroad in South Africa as an entrepreneur and business owner.
I started a small travel agency in South Africa, called Flight Factory (flightfactory.co.za). Initially, I was lucky enough to have family living in South Africa so it was fairly easy for me to get a work permit – to be honest, it's fairly easy for anyone to get a work permit / visa for South Africa. The main 2 things are – you need proof that you have accommodation for your entire stay / contract, and secondly, you need proof of a contract / job. I joined my cousins' agency and about 3 months in, I started my own business. Turns out, it's completely legal for a foreigner to start up a company in South Africa, as long as you have a visa (you are not allowed to operate the business while outside of South Africa).
Hi! Here you will find people from Canada who know how to work abroad!
→  Hi, I'm Ian, I'm from Canada. I worked abroad  in Japan as an English teacher and the UK as a digital marketer.
I'm now the founder of MoverDB.com an international moving comparison website based in London, UK.
Working as an English teacher in Japan was scary at first but turned out to be a lot of fun in the end. I'd never visited Japan or taught a class before applying for the job. However, I applied via a company that recruits teachers in North America and the main qualification was being a native English speaker who enjoyed talking in English. The company took care of all the visa paperwork and made the transition very easy. I highly recommend doing the job either in Japan or another country as you get paid while immersing yourself in a foreign country.
Working as digital marketer in the UK was a much easier transition than moving all the way to Japan. First of people speak English and second of all I had a passport because my Dad is British. The job was one I had been doing for several years in Canada so the transition was easy. Basically, it just involves promoting websites and companies online. I've now made my life here, but with Brexit I'm no longer sure if moving to the UK makes as much sense as some other European countries. Nevertheless, I founded MoverDB.com
---
→  Hi, I'm Carissa. I'm from Canada. I worked abroad in China as an educational assistant and guidance counselor.
I was hired by an international school to co-facilitate a summer student program in China. I got my own visa from a local embassy. I ended up staying for three years.
When I arrived, I spent most of my time trying to learn Chinese culture, language, and local geography so that it felt less frightening to explore on my own.
After a while, a good phrasebook (Lonely Planet), some great friends, courage, and good luck – I started to get the hang of things.
If you are thinking of working abroad, make sure that you trust the person that will employ you – go with your gut. Make sure you have the financial resources to get home should any of their systems fail – it happens. After you land, get to know your surroundings. Be safe, but don't spend a year or two living on a campus or in a compound – Explore! Learn a new language! Meet new friends!
Taking a chance on life in a new country will be what you make of it. In my experience, most people will welcome you in should you show interest in learning about them or their culture.
---
→  Hi, I'm Danny and I'm from Canada. I worked abroad in South Korea for 4 years as an English teacher.
My girlfriend and I decided to go to South Korea because we needed a change. We applied to several recruiting companies and after all the phone interviews, we finally got a call for teaching jobs in Incheon. We really had just under two months to get our visas, pack up, and leave. The visa process was tedious, but not too difficult. We needed copies of our bachelor degrees and transcripts, a criminal record check, an offer of employment, and a valid passport. Once in Korea, we also had to do a medical check before getting our Alien Registration Cards (ie. ID cards). Teaching in Korea was unique depending on where you taught. We were lucky to meet a great group of new English teachers who quickly became lifelong friends. I found that learning Korean was pretty easy and the best way to deal with culture shock was to just go with it. We stayed for 4 years, so Korea is like a second home to us now. So much so that I now offer adventure tours there!
More info at BamTravels
---
→  I'm Kristina and I'm from Canada. I am currently living and working abroad on a tiny island called Koh Phangan, in the south of Thailand, as a SCUBA instructor.
I have been here for about three months and have no plans on moving on anytime soon! I love my work and the lifestyle on the island. Everyday I wake up, and go to my "office" – a gorgeous beach – where I teach a sport I love and show people the beauty of the underwater world. In the mean time I am sharing my love and passion with everyone I meet. I truly feel like I am an ambassador of the ocean; not only showing people a good time and giving them a cool sport to learn on their holiday but educating people about this precious environment and giving them a taste of what mysteries the ocean has to offer.

Teaching diving is a great way to travel and work abroad. Visa situations will always vary; depending on where in the world you are working and what institution you are working for. I am currently "freelancing" until I have legally arranged my working visa! Slowly but surely.
More info at ILeftHome
---
→  Hi, I'm Danie, I'm from Canada. I worked abroad  in Australia as a skimpy bartender.
After obtaining a working holiday visa for Australia – an easy process that took all of an hour online – I headed over in search of work to pay off my massive debt. It only took me a day to find a job in Broome, Western Australia, though it was an odd one I'd never heard of! In Australia, some bars employ skimpy bartenders, which is a bartender who wears nothing but lingerie. It was such a fun job, and to be quite honest it was nice to be in barely any clothes in the smoldering Australian heat! Don't worry guys – there are male skimpy bars around the country as well!
---
→  Hi, I'm Danie, I'm from Canada. I worked abroad in Mexico as a transcriptionist.

I'd been travelling for a couple years straight when I hit Mexico, and realised that there was no way I was going to earn a proper income in the country, nor did I even have a work visa. As I type very fast, I hit the internet and started contacting about a hundred different transcription companies. Though only a couple replied, they supplied me with enough work to keep me busy and not broke! Transcription is very simple; it's just listening to an audio file and typing it out. There's a huge market for it for interviews, podcasts, conferences, etc. Your pay is directly related to how fast you type, so i was averaging about $10 per hour at my fast typing speed of 100 wpm. The more you practice, though, the faster you get, and the higher your earnings! Plus, you can do it wherever you want – my favourite part – as long as you have a computer and internet connection!
---
→  Hi, I'm Michael Pletz, I'm from Canada. I worked abroad in South Korea as an ESL Teacher.
To qualify to become a teacher in South Korea, you need a Bachelor's degree. It provides a healthy salary and an opportunity to travel South East Asia inexpensively.
You can find a job through a recruiter or one of the many job posting websites. Applying and getting a job is easy, but finding the right job can become a bit tricky. Once you find that job and sign a contract, you need to get a criminal background check and a notarized copy of your Bachelor's degree. You take these documents, with your signed contract, to your local Korean Consulate and pay the fees to get your E2 visa (ESL Teacher visa).
South Korea can be a great place to work, but difficult to save money if you want to go out and party every weekend. Finding the right teaching job is important. Read through your contract carefully. You should never be having to teach more than 25 hours a week. Ask for the contact information of a teacher that is working there, but be weary when you get a response from that teacher. Do your research on the institute and see what people say online. Use online resources.
Hi! Here you will find people from Germany who know how to work abroad!
→ I am Christian and I'm from Germany. I worked abroad in Madrid, Spain as a travel planner.
Spain is obviously a hub for Latin America. So we started offering tailor-made travel to Latin America not only to Spanish customers but (vía the Internet) also to German customers. To our Spanish customers, we make sure that we drop a few words about being German because they love to be in safe hands during their travels and be sure that they get a quality service. To our German customers, we make sure that they become aware of our in-depth understanding and connections to the Latin world (for instance, I once posted a selfie together with the former Panamanian president and another one of me dancing salsa with his entourage in a local venue).
This approach would also work for an American moving to England for instance. He/she could leverage London as a hub to Europe leveraging his US origin for UK/EU customers and his UK living base for US customers.
What did I need for a successful business abroad? Again, taking the best things from every country: a first cheap website built in Spain, now I need more quality and I let it develop in Germany. Our logo, corporate id and graphic design from a Californian designer I met through a specialized website. A multi-national sales team based in Madrid for low salary costs. Etc.
---
→  I'm Edwina, I'm from Germany. For over nine years now, I've been working abroad in Spain as a marketing consultant.

I originally came to Spain (Barcelona, to be precise) in 2007 and worked on a three-month research project at a local business school. Through my job there, I met a founder of a local start-up who offered me a part-time marketing assistant role. Fast forward nine years, and I've set up my own small consulting firm, offering marketing and strategy consulting to tech companies in Barcelona and all over Europe. I've also started a travel blog at TravelingGerman.com, where I share my experience in Barcelona and around the world with others.

Barcelona is a great place for someone who wants to work internationally. It's a vibrant city with a big expat scene, and it's easy to make friends. Getting a job can be harder, and many newcomers start in international call centers or as English teachers. There is also plenty of international marketing work available, but sometimes there's also just as much competition, so it's best to come with a bit of experience in your CV, or use an internship as a foot in the door.

I've found that if you're flexible about the type of role, finding a job is usually possible if you speak languages – English, German and Nordic languages seem to be especially popular at the moment. Linkedin is a good place for job searches, local favorites also include Infojobs and for the Startup world, jobs.barcinno.com/. However, the one tip I would give someone coming to Barcelona in search of work, would be to go out there and network. A lot here happens through connections. Meetup.com is very active in Barcelona, and a good place to start.

It's rare for companies here to sponsor work visas, so I would mainly recommend Barcelona for people holding an EU passport, with which you can work and live anywhere in the EU. If you're from outside the EU, check with your local embassy, but it's probably best to find a job at a company from your home country with an office in Barcelona and ask them to transfer you there.
Traveling German

Hi! Here you will find people from France who know how to work abroad!
→ Hi, I'm Sebastien Chaneac I am from France and I worked abroad at a Financial Firm in England.
I always wanted to move to England growing up to work on my language skills. I applied in 2006 for various hotel jobs in Bournemouth. I then applied to agencies across the country and eventually got a job interview at the financial firm, Bloomberg. As an EU citizen (French), I never had to think about visa issues or work permits. My advice to anyone in the same situation is to just go for it. I never thought I'd be able to get into a firm like Bloomberg with my (then) limited English but somehow made it through. If I can do it, then so can anyone.
---
→  I'm Marie-Carmen and I'm from France. I've lived and worked abroad in Japan as a trader. I've also worked as a Sales manager in the Netherlands and as a Merchandiser in the UK for a plus size lingerie company!
OrientExpress
Hi! Here you will find people from Israel who know how to work abroad!
→ Hi, I'm Avichai Ben Tzur, I'm from Israel. I worked abroad in Ireland as sales manager at Google. I now publish X Days In (www.xdaysiny.com) – a travel website for independent travelers.

I moved to Ireland to work in a newly formed B2B division selling into the SMB sector. I planned to stay for two years but ended up staying five… it's Google after all. A lot of Google's hiring is via referrals and that's how I learned about the role – through a friend. The interviewing process took 3 months and once accepted, Google took care of all the paperwork with incredible efficiency. Arriving in Dublin for the first time, I realized just how multicultural the city is. With so many multinational firms headquartered in the capital, the city is filled with young folks from around the world.
Despite the comfortable life in Ireland, coming from Israel – I lost a lot of the great social benefits that exist in my country. In addition, while Ireland's low corporate tax attracts the large corporations, citizens bear the heavy tax load. I found myself earning a good salary but paying more tax than I would have back home. Working in sales, this was especially frustrating, seeing your hard earned commission often sliced in half. That's my biggest learning and the advice I would give: do your due diligence and put on the scale you career advancement versus the income you'll end brining home.
Hi! Here you will find people from Italy who know how to work abroad!
→ I'm Luca and I'm from Italy. I've lived and worked abroad in Canada/Japan/Spain as a video game localization tester.
Well, it all started in 2011 when I saw an open position in Canada for someone speaking Italian to test videogames. I just applied and a couple of months later I was there, with my working visa. I have to say I was very lucky first because I did almost nothing for the visa, the company managed it all, then because the immigration laws changed after a few months and now it's really hard to find someone that can guarantee you a working visa. But still, if you happen to catch a spot on the working holiday visa "lottery" (usually 1000 positions per nation, starting from February/March) you can still apply for a job in Canada after you get the visa. I remained in Canada for 18 months and I miss that country!

In Japan, instead, it was something unexpected, I spent there 10 weeks but only because I was sent there by my Canadian company. The job was still the same, testing Italian on a soon to be released videogame, but I had to do nothing to go there, my company did every paper/permit I needed, so I can't really say how to go to work in the land of the rising sun. For sure, if you want a proper job, don't expect they'll hire you with English only, you need to speak Japanese too.

In Europe the situation is much different and for European citizens is very easy: you just apply for a position wherever you want and you can go to work there. That's why I spent in Spain almost a year, split between more cities. The videogame industry is very active in Europe and there are companies looking for people from all over Europe (and not only) especially in the summer months. Spain, Germany, UK, Eastern Europe are the areas where it's easier to find a job, just start looking around April/May.
Speaking worldwide, China and India are growing a lot but it's possible to find jobs really everywhere, from Australia to Zambia. Difficult is, how to get the visa!
---
→  I'm Stefania and I'm from Italy. I've lived and worked abroad in London, UK as a Fashion PR.
The whole process was surprisingly easy. I was in the process of writing my master thesis on the social responsibility of the fashion sector, so I was looking for a job that would give some first-hand access to the sector. Working in London, my favorite city in the world, was a dream for me, so I sent out maybe 30 cv to marketing/pr agencies in the fashion industry. I only heard back from one, but they were actually looking for a person for a few months (an entry position) at that time, so we arranged a skype interview…and that was it! No need for even an in-person interview. A couple of months later I was on my flight to London for what turned out to be a great experience. Regarding the visa, I'm Italian, and for now there's no need of any special visa for the UK or anywhere in the European Union…lucky me!
---
→  I'm Danila Caputo from Italy and I worked abroad in Slovakia and Poland as interpreter and translator for an Italian company.
Ever since I was a kid I've always been on the move with my family, because both my parents were travelers and especially my dad was often working in other Italian regions or abroad if needed. Yet one thing is a vacation, and another is deciding to accept that job offer abroad! At the time I'd just started dating the man who is now my husband and to be honest I was terrified to tell him because I was afraid he wouldn't wait for me. The job offer I got was good but I had to move abroad for a period of time. Specifically, I'd have to travel with my boss in Poland and Slovakia as interpreter and translator, because he couldn't speak English and because the company was working on a EU project, so he had to attend several meetings with partners from all over Europe. While my boyfriend was happy for me, I was pretty scared because not only it was my first experience working abroad… I was also the only woman in the team!

Working in Europe is relatively easy if you already live in a member State, because you only need a valid ID. If you are staying abroad for less than 3 months you won't even need to ask for a VISA, so I didn't have to worry about any bureaucratic stuff. What I didn't know back then was that being an interpreter for a group abroad leaves you almost no free time (and no privacy!). You have to be always available because if a member of your group has forgotten his toothbrush and wants to ask the receptionist for a new one, you'll have to help. If someone loses the key to their door in the middle of the night, you're the one who has to go downstairs and explain what happened.
The first week was pure hell! I missed everyone from home, stayed out all day working and returned in my hotel room late, tired and unable even to open Skype to call home. I realize now that I should've asked more questions before to go, especially about my working hours, but I still don't regret accepting the job offer because I've learned a lot from my experience abroad. Applying for a job abroad has allowed me to discover two Countries that I almost didn't know: living somewhere is much different than staying only for a short vacation!
Hi! Here you will find people from Lebanon who know how to work abroad!
→  Hi, I'm Niam Itani, I'm originally from Beirut, Lebanon but currently living in Puerto Rico, USA. I worked abroad in Doha, Qatar as a TV Programs Producer at Al Jazeera Channel for 5 years (2005 to 2010).
My job as a programs producer involved working inside and outside the studio to produce talk shows, TV magazines, short programs as well as documentary films. The job involved travel to other countries inside and outside the Middle East and provided a good salary and good standing in society – a very respectable brand.
I got the job after I was selected to participate in a special workshop the TV Channel held for Arab Media Professionals while I was living in Lebanon. When the workshop came to an end, the editorial team at the channel interviewed all participants and chose four out of twelve people to work at the channel.
Obtaining a work visa in Qatar usually happens through employers and it takes anywhere from a couple of weeks to two months to be issued. Once you have your work permit, you will be issued a residency card (similar to a green card). Qatar does not have a citizenship program, which means that no matter how long you live in the country you will never be eligible to become a citizen.
Hi! Here you will find people from Lithuania who know how to work abroad!
→ I'm Viktorija Gorcakovaite, I'm from Lithuania and I worked abroad in Denmark as a Business Development Manager.
More info here.
Hi! Here you will find people from Moldova who know how to work abroad!
→  I'm Natalie from Republic of Moldova. I've been working abroad in India in several companies mainly in the project management and marketing fields.
Initially, I came through AIESEC as a marketer. After my arrival, my city/company/position got changed. Later, I understood that you never know what to expect from India, you just need to accept the change, adapt and move further.
I was happy about that change since the new company put me in charge of two projects. I had to connect to people from all over India and also work in the field, not only in the office. Later on I was rehired as a business consultant and applied for a business visa. After that I changed the contract and the industry. Looking back through all my Indian visas and experiences – AIESEC was the easiest way to get into India.
More info at MyTripHack
Hi! Here you will find people from The Netherlands who know how to work abroad!
→ I'm Stefan K, from the Netherlands. I work abroad as an online personal trainer and sell fitness info products online.
This gave me the freedom to work in many different countries including east Europe, Asia, and Africa.
I started my online personal training career after having worked off-line as a (personal) trainer for over 6 years. Reading the 4-hour workweek by Tim Ferris motivated me to do so. That book gave me insight that it is possible to travel the world while creating a business at the same time.
The main benefit of working online is that you have more freedom to create your own schedule. You also have the freedom to work wherever your want. The only requirement is that you have access to internet connection.
But contrary to what I thought before I started, it requires a lot of work to get your name out and become successful online. In the over-crowded online space, you have to do lots of promotion for your services, more than I needed when I worked off-line.
That said, with the right amount of dedication it is definitely possible to travel the world/work abroad and build a successful online business at the same time.
---
→  Hi, I'm Joost Schreve, I'm from the Netherlands. I worked abroad in Indonesia as a factory technician when I was 19.
After graduating high school in the Netherlands I wanted to explore the world, but I didn't want to just travel around, so I looked for jobs. A family friend ran a textile machine manufacturing company, that sold most of their machines in Asia, and I asked him for a job. That's how I ended up servicing textile machines in Indonesia.
Hi! Here you will find people from New Zealand who know how to work abroad!
→ Hi, I'm Sarah, I'm from New Zealand. I worked abroad in Hawaii as a waitress. I also worked in France as a stewardess on a superyacht.
Hawaii:  I got a 5-month work visa through the USA-New Zealand student work visa exchange programme. Most students go to the ski resorts but I wanted to go somewhere warm.
My big mistake was skipping the introduction camp in Los Angeles where they issue social security numbers and doing it myself in Oahu. This was really complicated, took a long time and I realised it would have been much easier to do it in LA. I finally got it by telling the clerk I had a job waiting and wasn't leaving until he gave me my social security number. I had $7 left in my purse!
I made a surprising amount of money as a waitress, enough to pay off my student loan. The best part was I had most of my days free to sightsee and learn how to surf. I also decided to say yes to anything I was invited to and had some amazing (both good and bad!) experiences that I'll never forget.
I learned so much about people and my own resourcefulness in those 5 months…

France:  I didn't have any experience but decided to try because of the high salaries I heard about. As a backup plan, I had a working visa for Ireland.
The best time to get a yacht job is in March. You go to Antibes and visit the agencies and walk the marina early in the morning asking if anyone needs a worker.
Luckily I got a job on a 100m super yacht and served guests like U2, Tommy Hilfiger, Naomi Campbell and the Duchess of York. I also met my future husband who was an engineer on board!

My top tips:
– Have a backup plan and enough money for a couple of months.
– Be professional, dress smartly and have a good cv with prior serving or yacht experience.
– Be discreet. What goes on on board, stays on board.
– Be prepared to work VERY hard. These jobs are well paid and you do whatever it takes to keep your guests happy.
– You'll usually get a seasonal contract and then you might have to go to Fort Lauderdale to find another job in the Caribbean season.
---
→  Hi, I'm Sonja and I'm from New Zealand. I've lived and worked abroad in Spain as an English Language Assistant and in Scotland as an administration assistant.
More on being an English Language Assistant 
---
→ Hi, I'm Jub and I'm from New Zealand. I've lived and worked abroad in Australia as a sweet potato farmer.
More info at TikiTouringKiwi
Hi! Here you will find people from Portugal who know how to work abroad!
→  I'm Jorge Bastos from Portugal. I worked abroad in Angola as a Financial Controller.
More info at CoupleRTW
---
→  Hi, I'm Vanda and I'm from Portugal. I've been living and working abroad in Switzerland as a nanny, a waitress and a yoga teacher.
Here's how I've done it:
Nanny – This was my first job in Switzerland. I found the first family whom I worked with through the site Greataupair.com, around one month after moving here. They made me a work contract, which, being a European, allowed me to get a residence and work permit for a period of five years. After this first experience, I found other nanny and babysitting jobs through Babysitting24.ch and an agency called RockmyBaby. Switzerland has a lot of international families looking for childcare, so for me this was a great way to start working without knowing any German. I worked with American, English, Indian and Brazilian families, where I spoke English or even Portuguese with the kids.
Yoga teacher – Shortly after moving to Switzerland, I was introduced to the owner of a new yoga studio by a mutual friend. They were in the process of recruiting teachers for their team, so I was lucky enough to be hired and teach a couple of classes per week for around two years. As an experienced yoga teacher (I was a full-time yoga teacher back in Portugal), it was relatively easy for me to land other yoga teaching gigs at more international gyms and health-clubs, where I could teach in English. Later, I also rent a room per hour at a central yoga studio called YogaNation.
Waitress – This is my most recent work experience in Switzerland. After three years living here, I got this job through a friend of a friend, who knew about the opening. I contacted them and had a job interview, this time in German. I had no previous experience as a waitress, but they liked me and decided to give me an opportunity. And that's what I've been doing for the last six months, while simultaneously working on my travel blog.
Hi! Here you will find people from The Philippines who know how to work abroad!
→ Hi, I'm DJ Yabis, I'm from the Philippines. I worked abroad in Sweden as a Philippine Embassy Intern.
I worked as an Intern at the Philippine Embassy in Stockholm, Sweden for almost half a year. I applied directly via the Embassy website and flew to Stockholm for the interview with the ambassador. After a week or so, I got the email that I got accepted and moved to Stockholm within a month. I did not need to apply for a visa because I was already based in Warsaw, Poland during that time. 
It was a great experience and my boss was amazing. I got to join her on many meetings, events and trips around Sweden for work. I met so many interesting people who eventually became my friends in Stockholm. I also learned so much about diplomacy and how embassies operate.
If you want to find a job or internship in Stockholm, there are many global companies and start-ups in the city. They require English speakers usually. Just check their careers page and apply directly through their website!
---
→  Hi, I'm Ruby Escalona, I'm from the Philippines I worked abroad in the United Kingdom and the United States as an Accountant.
So, I'm a financial analyst for a big multinational bank. I got into the bank as part of their graduate program way back when I just graduated university in 2006, and since then the projects kept coming. My original assignment was in 2008 in the UK for 1 1/2, followed by another 3 1/2 month
stint in the UK in 2011. My most recent one is in Jacksonville, Florida. I moved here in 2013 and will stay here indefinitely. Basically I do product control – accounting work where we close the books, run reconciliations and reports on a month-end and quarter end basis, also doing disclosures that various stakeholders need. The visa was sponsored by the company i work for
(in all three cases, and have never left the company). My advise? Find a multinational company, become one of their top talents, and you may get these opportunities to work abroad, just like I did. It's your time to shine!

---
→  Hi, I'm Redentor Santiago, I'm from the Philippines, and I worked abroad as a housekeeper in a Science Museum after arriving in Canada, holding a one-time family sponsored entry Visa.
My job started at 7 in the morning by restocking paper towels in the washrooms. Then, a thorough inspection of the whole building for anything that the night cleaners have missed, such as small garbage, fingerprints on glass exhibits, dust, and watermarks on the floors.
Everything should be spotless and sanitized before the museum opens at 10 am. After that, my job was to keep the washrooms clean, and making sure the trash bins doesn't overflow every time.
I swept the garbage on the carpet, mopped spilled drinks on the floor and cleaned everything. At night, my job was to scrub the floors with a machine, vacuum the carpets, replace the trash bags in the bins and my favorite, a thorough cleaning of the washrooms.
I got this job by submitting an updated CV in the museum while walking in. After a few days, I got a call, had an interview and got accepted.
Hi! Here you will find people from Russia who know how to work abroad!
→ Hi, I'm Yulia Dyukova, I'm from Russia. I worked abroad in Sri Lanka and Brazil as a marketing manager.
If you are a student or a recent graduate under the age of 30, one of the best ways to find a job abroad is through AIESEC, a global platform that allows young people develop their leadership skills. AIESEC is a non-political, independent and non-for-profit organization run by students. They are present in 2400 universities in 126 countries around the world.
To become a member you have to find an AIESEC office in one of the universities of your city/country and send an online application. After going through a formal interview and paying a fee you can start looking for a job in the online database.
Most of the paid jobs fall under one of the three categories: IT, marketing and teaching. Although it is called internship, in my experience, there's no difference with actual work. I chose internships in marketing and both times I was acting as a sole marketing manager in the company.

The salary usually is enough to cover the cost of living, but you shouldn't look at it as a way to make a fortune. It allows you to travel, explore a new country and get experience, but you won't be able to save any money.
While you don't have to be a student to qualify, a lot of vacancies specifically ask for candidates who can prove their student status due to complicated visa regulations. It is the case for a lot of European countries, but not for countries in Asia or South America. AIESEC members help with obtaining a visa.
Hi! Here you will find people from Scotland who know how to work abroad!
→  I'm Chris, I'm from Scotland. I worked abroad in Budapest as the third employee of an online marketing startup — I then worked in Vienna by setting up my own online marketing consultancy — I then worked in Budapest again as a sound designer for an animation startup — I then worked in Bangkok as a web developer and SEO consultant — and I now work once more in Budapest having co-founded Fried.com
The best under utilised way to find jobs abroad is using couchsurfing.com.
I asked the Budapest group on that website various questions about what it is like to live there… do I need to know the language… what's the standard of living like… etc? By pure serendipity, one of the answers was a guy that had just started a company in the city. We got on Skype together and 1 week later I was on a plane to Hungary to start a job. The network I built through that one job then propelled me through every subsequent job abroad and even into co-founding Fried.com.
So Couchsurfing is a much lesser job search associated platform I cannot recommend enough!
Hi! Here you will find people from South Africa who know how to work abroad!
→  Hi, I'm Gert Hatting, I'm from South Africa. I worked abroad in Namibia as a Web Designer.
I got the job by being active on a website called UpWork. UpWork isn't meant to be used to get jobs in different countries, however, most of the jobs are remote and if you setup a good profile and provide quality work, you are bound to get picked up by a company in another country. I initially did remote work for the company and eventually, they asked me if I would be interested in a permanent position. I accepted and told them they will need to handle all the costs to relocate. (Pro tip: If a company pays for your visa and travel expenses they can claim tax back, i.e, it's cheaper for the company). They got me in contact with the South African Embassy in Namibia and in about 2 months all my documents was sorted and I was off.
Hi! Here you will find people from Spain who know how to work abroad!
→ I'm Mar and I'm from Spain. I've lived and worked abroad in the UAE and South Africa as a telecoms management consultant and I now live in Singapore and work for Google.
More info at OnceinaLifetimeJourney
---
→  I'm Ruben and I'm from Spain. I´ve lived and worked abroad in Australia as a farmer.
It was an unplanned work, and I got it thru a friend I've met while I was traveling in Vietnam, 2 months before going to Australia. She was already affiliated with the farm and invited me for a temporary work if I ever stay around the area and willing to work and so I did! After traveling to a few more places, I went to Australia with a 3-month tourist visa and contacted her. We planted and picked strawberries for the whole duration of my stay in the country, waking up at 5 in the morning, and coming home at 8 in the evening, daily. Tough job for a couple of months, surrounded by a lot of new people, and but the hard work was worth the experience and time, since the money can fund a whole lot of trip around South East Asia. It was a good experience!

---
→  I'm Inma and I'm from Spain. I've lived and worked abroad in Portugal, UK, Canada, USA and France as a tour guide, snowboarding trips coordinator and sustainable architect intern! 
---
→  Hi, I´m Gaizka, I´m from Spain. I worked abroad in Great Britain as a Digital Marketing Specialist.
I was offered that position because of my technical background and language skills. The position required to be fluency in several European languages and the company wasn't able to find the proper person within its country.
As I was European I had no problem to work in UK. However, it is difficult to open a bank account as a foreigner as a proof of address is mandatory. But if you want to rent a house you need a bank account.
To break that vicious circle, you need to find someone to add your name in an utility bill to use it as a proof of address. In my case, I have a friend who includes me in his water bill to be able to open a bank account.
Apart from that, any other paperwork is easy and straightforward. My suggestion to any European citizen willing coming to England is to find a person kind enough to add him in any of his bill to smooth the process.
Hi! Here you will find people from The UK who know how to work abroad!
→ Hi, I'm Vicki, I'm from the UK. I worked abroad in Florida, USA as a lifeguard at Walt Disney World, and I worked in France, Switzerland, and Austria as a Hotel Manager in ski hotels.
For the USA I did a post-graduate program with the University of Central Florida and my internship was for 6 months at Walt Disney World. WDW provided housing and transport throughout the 6 months and offered complimentary to the parks when you were not working. Everything was arranged through yummyjobs.com.
For the seasonal work, I worked mostly with the hotels at workaseason.com which have 4 different programs. Roles available include management, chefs, kitchen hands, hotel assistants and ski reps. Accommodation, food, ski hire and lift pass are provided for the season, but it is in no way a holiday. It's hard work for low pay, but when you can ski up to 6 days a week (a few hours each day when you're not working, plus one full day off per week), you live on a mountain and your wages are essentially 'going out drinking' money, it certainly is an experience of a lifetime.
More info at MakeTimeToSeeTheWorld
---
→ Hi, I'm Sarah and I'm from the UK. I've lived and worked abroad in Micronesia as a Divemaster. 
More info at CoffeeWithASliceofLife
---
→ Hi, I'm Christina. I'm from the UK. I worked abroad in Australia as an office manager for an online fashion company, and I currently work in Canada as a content marketing manager for an online travel company.  
I got my job in Sydney while I was spending a year in Australia on a working holiday visa. I applied on Gumtree, which is the Australian version of Craigslist. Australians use Gumtree for everything – it's super useful! My job consisted of customer service, answering the phone and emails, coordinating returns and exchanges of products, handling social media enquiries, editing website content, uploading products to the website, and writing product descriptions. It was extremely varied and fast-paced.
After my visa in Australia was up, I relocated to Canada on a working-holiday visa. I got my current job at Leavetown.com on the strength of my past ecommerce experience. I came on board as a content writer, and over time my position has evolved to managing the content and marketing
department of the company.
If you decide to use my story, please add the link to leavetown.com


---
→  Hi, I'm Dan Clarke, I'm from the UK. I worked abroad in Peru as a tourist driver.
My role was to meet English-speaking clients on arrival at Lima airport and drive them to their hotels, as well as providing other transfers within the city. I got the job by getting in touch with various tour agencies in the city and offering my services – once they realised that I was only
expecting local wages but could offer fluent English so that arriving guests would feel reassured, I ended up with a few different offers. I think it helped that I was able to give a fixed timescale for the work, which was over the busy period in Peru, so they knew they weren't getting locked into anything. In perfect honesty, I think everybody in the office also quite liked being able to tell a gringo what to do for once, rather than it being the other way around! Getting the visa wasn't too hard as I was already in Peru, and just had to go along the Migraciones office with a representative from the company and all the necessary documents. Big queues, but it only cost about $40.
I really enjoyed it, and now work for RealWorld in the UK.
---
→  Hi, I'm Laurence, I'm from the UK. I worked abroad in New Zealand as a campsite manager and a hostel manager.

More info at FindingTheUniverse.
---
→  I'm Tom Brown, from the UK. I worked abroad in Spain as an English teacher.
I found the job with the help of the British Council, who placed me in a primary school just outside of Barcelona. My role was to take English classes for pupils aged 6-12.
In my experience, the British Council were great in organising my visa and putting me in touch with the relevant people out in Spain. I was able to contact the headmistress of the school ahead of my arrival, which made pre-planning a lot easier.
Being able to speak Spanish to a good level before going out there definitely helped me to settle quickly. I was engaging with locals and meeting new people straight away, which presented me with experiences I otherwise wouldn't have had.
So, as a tip to anyone thinking of working abroad, especially if it's in a foreign speaking country, learn as much as you can prior to your time there. Get a good idea of the way of life, so it's not a complete shock to your system on arrival!
Overall, I found working abroad extremely enjoyable and rewarding and is a stage in my life I still look back on fondly.
---
→ I'm Andy Jefferies, Director at Dock & Bay in UK.  I worked abroad as camp staff at Camp
Timberlane, Canada in 2012.
A few years back now, I decide to spend my summer looking after kids at a summer camp in Canada, 3 hours outside of Toronto and it is a summer I will never forget. I applied for the job over in the UK through a fairly simple 2 part interview process. One with the UK representative from NY Quest (recruiters for camps) and then a short Skype interview with the camp that they matched me with. Then, with the support of NY Quest, I proceeded to set up all my requirements ahead of the trip including a summer working holiday visa and the various background checks. A fairly seamless process and worth it for the summer ahead of me.
Looking after a group of fourteen 8-9 year old kids with a range of newly found lifetime friends for 2 months was truly one of my best summers ever. From the incredible people I met, to the rewarding memories that the kids provided and the sunrise views over the lake in the middle of a forest in the center of nowhere – this is an experience I would recommend to any young adults looking to try something different next summer! It really fueled my love of the great outdoors and helped inspire me to build a company focused around that love, just a few years later!
---
→  I'm Danielle and I'm from the UK. I've lived and worked abroad in the USA as a traveling circus coach and I've also worked in Nepal and Japan as an English Teacher.
More on circus coach and English teacher stories.
---

→  Hi! I'm Sophie and I'm from the U.K. I've lived and worked abroad in Algonquin National Park Ontario, Canada as a Seasonal Housekeeper.
For the 2014 summer season, I worked in a resort in the very centre Algonquin National park; no cell reception no wifi and only one radio station- so pretty remote! We lived in log cabins and we'd work 6 days a week, 8-10 hour days and then have a day off. During lunch breaks, after work and on our days off, we'd spend our time canoeing, kayaking, swimming and making campfires. Pretty cool! I saw loads of moose, bears and other interesting wildlife that summer…

But what really made this summer so special was that it was one of my first ever solo trips! I was pretty nervous beforehand but I definitely shouldn't have been because it turned out to be one of the best summers of my life! Plus, living in the middle of nowhere, I didn't have a chance to spend any money at all and so ended up saving a load (yay- more travel time)! I would definitely recommend anyone considering finding a seasonal job to go for it! I don't know much about visa situations for living in Canada as I'm pretty lucky in that my dad is Canadian and so I have two passports. However, I do know that if you're thinking about working or living abroad, you should check into whether you are able to apply for nationality if one of your parents or grandparents has that nationality- happens way more often than you'd think!
---
→  Hi, I'm Chris, I'm from the UK. I worked abroad in Ecuador, Morocco, Portugal and New Zealand as a surf instructor!

Surfing has always driven my travels and after returning from a trip to Australia I decided to bite the bullet and so my surf instructor certification. Since then I've turned my passion into an amazing way to work and travel – surf coaching in spots like Montanita in Ecuador, Raglan in New Zealand and Taghazout in Morocco.
It's an amazing way to soak up some incredible cultures, meet some amazing new people and of course surf heaps of world class waves!
I'll be honest surf coaching is never going to make your rich – but who cares when you're literally getting paid to surf?!
In Ecuador I was making less than $150 per month, however, all my accommodation and meals were paid for so I also wasn't spending anything. If you want to save whilst coaching head to spots like Portugal where you can make about £700 a month with free accommodation and food.

---
→ Hi, I'm Adam Baker, I'm from the UK. I work abroad in Costa Rica as the Audio Visual Production Specialist at Costa Rican Vacations
I have been living abroad for the past 11 years as a UK ex-pat here in Costa Rica. I begin in '06 doing the usual volunteer work at a local school in the cloud forest before becoming a Frog Tour guide for a year. In 2008 I began with Costa Rican Vacations as a Travel Consultant before moving into the Marketing Dept. officially in 2011 . leveraging my background in design and film.
My job takes me around Costa Rica, Nicaragua and Panama on many filming assignments where I direct, produce and present our online TV channel FrogTV (https://www.youtube.com/user/costaricanvacation). This generates leads, engagement for our brand and acts as a trust tool to get people excited and bring them down to any of these three countries we promote.
I got my work Visa through the company once I moved into an official operations position. Now after 5 years with this position I will be applying for my permanent residency. I manage a small Audio Visual team here in the office and have to say one of the reasons I have been living here for a third of my life is the great people I work with, my position and the general warmth that is found here in Costa Rica.
---
→  I'm Elaine and I'm from Great Britain. I've lived and worked abroad in Tenerife as a Sun Care specialist.
I moved to Tenerife in 2012, and found the job through an advertisement in the local paper. The job was mainly to visit all the pools in the resorts in order to promote and sell a natural ingredients suncream. We spoke to people about the best ways to protect their skin from UVA/UVB rays and even advised them on how to work on a good tan. The job was great, as I got to spend all day in the sun and spoke to some interesting people. However, it was a commission based job and as I am not a great salesperson, I didn't always get a lot of money. There were other reps who were making loads, though. I would advise it if you are a natural salesperson!

Getting a visa in Tenerife (Spain) was easy for me, as I am from the EU. The company operates in the Canaries, Balearics (Ibiza, Menorca, Mallorca), as well as in some resorts in the US and Mexico.
Hi! Here you will find people from The USA who know how to work abroad!
→ Hi, I'm Nina Ragusa, the head ruler of this website, and I'm from the USA. I've worked abroad in a few countries doing numerous things…
I've worked abroad as an English teacher in Thailand, I packed salt in the mountains in Pai, I lived in South Africa for three months helping out at a natural supplement factory, I've worked at a surf shop, waitressed, bartended, and whipped up coffees like a mad woman in Darwin and Melbourne, Australia  and last but not least, I've held numerous remote positions such as an online English teacher, freelance writer (amongst other things), and of course, travel blogger.
Want more info on any of those jobs? Want to know how I currently afford to travel? HINT: Click the links and explore my Work to Wander section. 🙂
---
→ Hi, we're Scott and Megan, we're from the United States. We worked abroad in South Korea as teachers.
Did you know if you have a college degree, a clean background, and are from a native English speaking country you can teach English in South Korea and save a ton of money? The most difficult part of being a teacher in South Korea is waiting for the FBI background check, once you're proven to have a clean record you get your E2 working visa almost immediately to start your life abroad. The best part is the cost of living is less, taxes are only 3% (and you get them back), and you get paid enough to live a comfortable life while either saving a ton of money or quickly paying off your student loans all while living in a new country!
More info at BoboandChichi
---
→ Hi, I'm Savannah. I'm from the USA. I worked abroad in Russia as a governess and Jordan as a librarian.

My parents are international school teachers. I've been raised abroad my entire life. I've lived in Indonesia, China, Russia, France, Jordan and all throughout the US. Whenever I would be home for long periods of time, I would find a job from someone within the local expat community. Jobs were never advertised, it was always through word-of-mouth and friends of friends. More often than not, being on the ground is more valuable than a degree or well-written cover letter. Jobs and letters of recommendation I've gotten years later came from expat connections I made overseas. It is such a tight-knit, warm, and welcoming community. Everyone knows what it's like to be the new kid. Visas were always taken care of by the American embassy on behalf of my parents' job. I would highly recommend working overseas. It changed my life.
---
→ I'm Katie Hammel from San Francisco, California in the US. I work abroad for a company based in Iceland as a content marketing manager.
When I saw the content marketing job at TripCreator, a travel planning startup based in Iceland, I knew it was perfect for me. Not only do I have a background in travel content marketing (previously working at Viator, a division of TripAdvisor) but Iceland is my very favorite place in the world. I'd been there four times and had a fifth trip already planned.

When I interviewed at the company, I found my skills were a complete match and I was excited about the work and about moving to Iceland. Unfortunately, my husband's job would not allow him to work remotely so it seemed like it wasn't going to work out. Thankfully, TripCreator embraced the idea of having a San Francisco office in addition to offices in Iceland and Lithuania, and I'm able to work remotely, with frequent extended trips to Iceland. Tools like Slack and Skype and Screenhero make it easy to collaborate across offices and it's a bonus that I get to travel to Iceland for work, spending 2-4 weeks there 3-4 times per year.
---
→ Hi, I'm Adelaide Zindler and from San Diego. I've been living and working abroad in Bahrain for last 4-yrs as a life coach and guest expert on ABC and fox in San Diego.

The need here in the Gulf is gigantic and my daughter and I have been thrown into the mix heart first. And together we are preparing to publish a book of our story.
---
→ My name is Megan, I'm from California, and I worked abroad in a few different countries doing a few different jobs. In Argentina I became a hostess at an Argentinean restaurant; cocktail waitress at a trendy bar; translator/grant writer for an Environmental NGO;  translator and tour guide on an estancia or gaucho ranch, In Australia, content and community manager at a creative agency;
paralegal at a law firm.

You can choose from my job experiences, I say choose because working in Argentina was all under the table (i.e. no visa) and required things like going out of the country every three months to get a new tourist stamp and getting paid under the table. Whereas I also worked at a creative agency in Sydney, Australia, and everything was legitimate. I suppose it depends on what story you'd like to tell.
---
→ HI, I'm Jay Swanson from the USA. I worked abroad in France twice as an English assistant.
It is basically an English teacher's assistant in French high schools in Nice and Paris. It was a great way to see the country while getting paid a decent wage for easy work. You can only do it twice, and I think you have to be under 32, but it's a fantastic way to get your foot in the door if France is where you want to live.

---
→ Hi, I'm Gene, I'm from the United States. I worked abroad in Lima, Peru as a piano teacher for 6 months.
I have family in Peru and was looking for a new opportunity so it was the only thing I could do to be able to travel and make money.
There are plenty of job sites like www.lrngo.com where one can post jobs and get hired to do so. Most hiring families love the fact that an American can teach music because it forces the children that I mostly taught to learn in English.
---
→ Hi, I'm Cat, I'm from the USA. I worked abroad in Spain as a TEFL teacher and teacher trainer.
I did the gig for nine years, originally through a teaching program for the visa, then got a visa on my own. I recently began a job in international admissions for an American university in Madrid, should that be interesting to you, too.
More info at SunshineandSietstas.
---
→ I'm Courtney Brandt, from America. I've worked abroad in Dubai, Abu Dhabi and Doha in higher education (Georgetown SFS-Q and NYUAD). I've been overseas since 2007.
I think it's best if I explain a bit about the process and my recommendations. I think the most important part is to do your research and have a good understanding of the financial impact that working abroad will have on you. No matter what the industry or where you are moving, it takes money to get started and while first paychecks and reimbursements will eventually end up in your bank account, it might take longer than anticipated. By research, I refer to not only your future potential employer but first-hand accounts from other expats in your industry. What was their experience like? How did they find the move? How will this impact your career in the long run? Is it a good move for you and your family? All this said I cannot recommend working overseas enough! We're about to start year 10, and I can't imagine my life any other way.

A to Za'atar
---
→ Hi, I'm Denise Foley, I'm from the USA and I worked abroad in Qatar as a visual merchandiser.

I worked as part of the creative team that was put together through TransitCulture in NYC. The company was brought in as design consultants for the Fifty-One East store opening in a new luxury mall in Doha. I was chosen as part of a group of three to work in the store for 1 week to merchandise and style. We also worked with the in-store team to elevate their skills in order to maintain the level of presentation upon our departure.

Some tips:

-No shots required (during my stay, please check prior to yours)
-Visas can be purchased upon entry to the country @ passport control for a small fee
-Dress: be respectful of the culture. As Doha is a progressive city, we didn't feel the need to be completely covered; however, anything too revealing should be avoided. Skirts at the knee or below are acceptable, pants are better. I would discourage anything sleeveless, however the heat is intense, so if you must wear something sleeveless, cover your shoulders and upper arms with a shawl or pashmina (also good to have to cover your face if you're caught in one of the frequent sandstorms!)
-Food was fantastic, many options!
-An evening in the souk is a must!
I recommend that you check the following websites for information before your trip:
Qatar Ministry of Interior: http://www.moi.gov.qa/site/english/
Qatar Embassy: www.qatarembassy.net
---
→ My name is Nicole Brewer and I'm from the USA. I worked abroad as an English teacher in multiple countries.
I have taught English abroad for close to 7 years. I taught for 3.5 years in South Korea and am now in my third year of teaching English as a lecturer at a college in Oman. I have a B.A in Communications and a 120 hour TESOL certification. Please feel free to link back to my site I Luv 2 Globe Trot – Motivating you to trot the globe!
More info at ILuv2GlobeTrot
---
→  Hi, I'm Arianna O'Dell from The United States. I worked abroad in Spain and Romania as an entrepreneur and founder of Airlink Marketing.
One month ago, I woke up to the smell of espresso in Madrid. Today I woke up in Romania, ready to wander the streets of Bucharest. Next month I'll awake to an Istanbul sunrise.
Five months ago, I quit my job in New York City and decided to start my own business. But I decided to do that from the road.
As a result, these past few months have been a whirlwind crash course in sales and marketing as well as a journey through new cultures. I've had to manage more than my fair share of Skype calls across time zones, which has meant making certain allowances to my sleep schedule. But I've stuck with it, and I'm as committed as I've ever been to my company. My time abroad has taught me that it's possible to work from anywhere while still being able to connect with clients and team members across the globe.
---
→ Hi, I'm Jill Siegel, I'm from the USA. I worked abroad in Brazil as a Tour Director.
I worked in Brazil for 6 years as a Tour Director. I was responsible for managing an inbound charter tour operation for an American company based in Boston, Ma. I over saw the program which included 2 hotels and a local tour operator. It was very helpful that I had already been studying Portuguese over the previous year and had done a great deal of studying the
Brazilian culture. The greatest thing that I possessed in order to get the job was enthusiasm and determination. The vice president of the company actually took somewhat else out of the assignment after speaking to me. I was very convincing.

---
→ Hi, I'm Alex Lane from the USA. I work abroad in China as an English teacher.
I applied through a job board in 2011 and got the job after an interview. I initially arrived in China with a tourist visa, which the school then transferred to a work visa upon my arrival. I was told it was because of the discrepancy in ease between arriving with a work visa from the USA and just transferring to a work visa upon arrival. I wish I'd known how inaccurate websites about jobs in China were. The job, Chinese culture and Chinese language were nothing like I'd imagined after I'd arrived here. I still work in China, but since that job I've started my own school so I've been on my own to get a proper visa to work on.
---
→ Hi, I'm Von Scully. I'm from the United States of America and I work abroad in Spain as a Language & Culture Assistant.
I just recently began a blog, in which I will create a post dedicated to my employment position, but I wanted to reach out to you before I lost the opportunity! I will give you a short explanation of the position, and then when I have the post written, I can send that as well.

For the past year I have lived and worked in Spain as a teaching assistant. It is a program through the Spanish Ministry of Education that employs native English speakers with at least a Bachelor's degree (or equivalent) in any subject. You are paid a salary of 700 euros/month (more than enough to live comfortably in their economy), free private health insurance, and you work in a classroom a maximum of 12 hours a week. I was recommended to the job by a friend who worked in that position the year before I did. You obtain a student visa, which involves an application, federal background check, and a health screening.
The school where you work is an immersion school, so you help the licensed teacher in each classroom in subjects ranging from physical education to math. You are not responsible for being the official teacher, just a resource. You are yourself immersed in the native culture. You can learn Spanish, have the opportunity to travel the world because of the healthy salary, and connect with people from all over the globe. The program employs assistants from the USA, Canada, Ireland, English, Australia, etc.
---
→  Hi I am Carol Gee, Atlanta, and I worked in Okinawa and Panama. When I worked abroad in Okinawa I served in the Air Force.
This was a three-year assignment. As a service woman, I worked in Base Supply where my duty was to provide supplies and equipment to support the base and military mission. In Panama I taught management classes at a US college that had branch campuses there. My students were soldiers stationed there.
---
→  I am Caitlin Pyle, a 29-year-old US North American woman who worked abroad as a freelance proofreader in six countries in South America over the course of a year. I gave the job to myself!

The easiest way to work abroad is to build on existing skills or learn new ones that allow you to create income for yourself regardless of your location.
If you're a wordy person, I recommend looking into proofreading, scoping, or transcription. All the clients for these types of work can be found using just the Internet. Pay ranges from $500 per month (for just a few hours of work) on up to $5,000 and $6,000 or more for full-time.

Working for yourself and learning new skills to build income is much more satisfying than depending on a company to give you work. The pay is usually much better too, and that's doubly true for South America. In Ecuador, the minimum wage is less than $400 per month! No, thanks. I lived like a queen in Ecuador with my proofreader salary, and I rarely spent more than $1500
per month.

Most South American countries allow you to stay for up to 90 days. Chile does not require a visa ahead of time and neither do Peru, Ecuador, or Uruguay. Bolivia and Argentina require a visa and reciprocity fee, respectively, for Americans to enter the country.
Free and paid resources for freelance careers can be found at:
– ProofreadAnywhere.com (I own this website)
– TranscribeAnywhere.com
– ScopeSchool.com

---
→  Hi, I'm Jema from the U.S. and I worked six jobs in New Zealand, three jobs in Australia, and one job in Mexico.
In New Zealand, I was a bartender, waitress, kitchen hand, hotel cleaner, vineyard laborer, and an admin worker. In Australia, I was a package handler, freelance writer, and a construction worker. In Mexico, I was a mining translator.
---
→  Hi, I'm Lisa Chau. I'm from the USA. I worked abroad in Hong Kong as a Business Development executive.
I helped a China-based manufacturing company establish an office in the United States and worked with American clients on OEM (original equipment manufacturer) projects.
Useful things to know about working in Hong Kong: People regularly work six days a week — Monday through Friday plus half a day on Saturday. Stores & restaurants are open late, so you can still find plenty of shopping and eating after you leave the office. There is an abundance in food diversity.
Real estate is super expensive & there is a lot of crowding. English and English-speakers are everywhere. Trains are punctual and clean. Buses are not clean.
---
→  Hi, I'm Tiffany Bradshaw from the USA. I worked abroad in Abu Dhabi in 2008 as the excellence ambassador for a five-star hotel.
I did everything from being the interim training manager to creating sales and marketing programs to rewriting the information book about the hotel. We had nine restaurants on the premises and I worked with chefs in the local community to create food, drinks, and products that everyone would be happy with.
---
→  Hi, I'm Tim Toterhi, I'm from U.S.A. I worked abroad in Singapore as an HR and Leadership Development professional.
---
→  Hi I'm Dan Nainan from the US. I'm a professional comedian who has performed abroad in 28 countries.
---
→  Hi I'm Shannon Valdes from the US and I'm currently working abroad as a PR Executive of a leading luxury villa booking portal based in Singapore.
I am a 26-year-old from the US (grew up in Denver but San Diego is my home), and I relocated to Kuala Lumpur, Malaysia for this job back in February. My 30-year-old boyfriend also relocated with me and found a job as a Physical Therapist at an elite golf course here. I was completely thrown into this position. I applied for the job not knowing where it was based, received an offer and had to move 10 days later!!! It was crazy but easily one of the best decisions of my life because of the experience.

Here's advice I would give to people looking to do something similar:
-Sometimes you can't plan for these things. Sometimes they just happen! Be open to countries you never considered before. I never thought I would live in Malaysia but here I am.
-If you are getting paid in the local currency, research what salary you need to maintain your lifestyle and ask for more than that. I wish I did this more because I am getting paid less than what I would like and in Asia it's very difficult to negotiate a raise.
-Getting paid in American currency is best because then your pay is not subject to changing conversion rates. Right now the value of the Malaysian ringgit is dropping which will make it more difficult to go home with a comfortable nest egg.
-Don't bring a lot of stuff if the move is temporary. Just bring the essentials.
-Be aware that corporate culture might be very different where you're going and research this. For example, in your new country is it okay to leave the office before your boss does? Is it okay to shake hands with someone of the opposite sex? What is appropriate workplace attire?
-If you're living in a big city, find housing close to work to avoid commuting headaches.
-You WILL get homesick from time to time. It's just part of the expat life.
-Sign up on an expat forum website and try to make connections with other expats BEFORE your move. This way if you have any questions about health insurance, where to live, etc, you have an established connection who went through it all already that you can use as a resource.
-Befriend locals and learn the language! If you're only hanging out with Americans abroad doesn't that defeat the purpose of moving?
-Lastly, *don't overthink it*, especially if you don't have a family or anything really holding you back. It will be a great experience and will ultimately benefit your career in so many ways.
---
→  My name is Brian Davis, I'm from the U.S. and I live and work abroad in Abu Dhabi. I'm a co-founder and the lead real estate blogger at SparkRental.com, and I'm a weekly personal finance columnist for BiggerPockets.
I telecommute – all my work is back in the U.S. – but my wife is a school counselor. She signed up for a recruiting service for international schools, that places educational staff throughout the world. After a series of interviews with different schools, she had five job offers, and took a position here in Abu Dhabi. We were off!

Well, sort of. At the time, I worked for another internet company, only later leaving to start my own online business with a former colleague. That's one of the incredible advantages of starting your own online business: you can do it from anywhere in the world.
Moving overseas is simpler than most people think, but not easy for most people to commit to do. The hardest part is making the decision to go, taking the leap of faith. The rest is details.
Still, there are a *lot* of details. Do you have a credit card that doesn't charge foreign transaction fees? Do you have a mail service to receive your mail, scan and email it to you? How easy or difficult is driving and transportation, in your destination country? What legal hoops do you have to jump through? What laws are different from those of your home country? What customs are different?

Nor are the challenges all logistical. It will take time for your body to adjust to the new foods, spices, cooking methods, bacteria and viruses. Some expats say it takes as long as a year, depending on where you move. My digestive system wasn't the same for several months after moving to Abu Dhabi. My wife's eczema was exacerbated at first by the dry desert air here.
And it's lonely at times. Your friends' and family's lives will move on without you. You'll miss weddings, birthdays, graduations and funerals. It's very difficult emotionally.
But for all that, it's incredibly freeing. I've visited ten countries in the last year. I've been to the edge of the earth to watch the sunset in the Maldives, toured Roman ruins in Bulgaria, witnessed a camel race from the driver's cab (long story), and sipped obscure Italian wines in a medieval palazzo. I've made friends from all over the world and many have become like family. We travel together, eat together, celebrate together, keep each other company when we're feeling homesick.

Becoming a digital nomad was one of the best decisions I've ever made. I look forward to many more years of traveling the world with nothing but a laptop and a sense of humor.

---
→  Hi, I'm Randy Bonds, I'm from the USA. I worked abroad in Mexico as a real estate company founder.
Before moving to Mexico to work in the real estate industry I didn't research much of the culture, language, and law. Having studied about each of these areas prior to moving it would have provided invaluable knowledge to close more deals, therefore earning higher income/profits.
For most people, moving to another country to work can be very intimidating and this was no exception for me. I truly believe before working abroad gaining as much knowledge in these 3 categories will help to minimize not only intimidation but also risk, and at the same time maximize income/profits.
---
→  Hi, I'm Jonathan Farley, I'm from the United States. I worked abroad in Austria as a Teaching and Research Fellow in the Institut fuer Algebra at Johannes Kepler Universitaet Linz. I also worked in Jamaica as a professor in the Department of Mathematics and Computer Science at The University of the West Indies. I was in India as a visiting professor of mathematics at the Indian
Institute of Technology–Bombay. I took a sabbatical in England as a Fulbright Distinguished Scholar to the United Kingdom.
The visa situation for Austria was the easiest, even easier than England, as I recall. I got the visa after I arrived and obtained it (with the help of the chair of my department) in literally about 15 minutes. Austria is the greatest country on Earth!
By contrast, it took many months for me to get the visa for Jamaica and multiple trips to the relevant offices in the capital, each one involving a wait of several hours. In the end, I think the Jamaicans never did give me about a third of my salary because I think I had to submit still more documentation.
---
→  Hi, I'm Walter Rhein, I'm from The United States. I worked abroad in Peru as an English Teacher.
I moved to Peru in 2001. Initially, I went on a tourist visa, but the immigration policies are very lax compared the to the US. I met people down there who had lived and worked in Peru on tourist visas for thirty years. As a native English speaker, I was very employable as an English teacher.
I happen to also have a degree in English which gave me an advantage over other job applicants. I interviewed at several places, and once I got hired they went through the process of getting me a visa, which was cumbersome but relatively easy. It took about three months. Finding work in Peru is easy, but sometimes actually getting paid is a little bit difficult. My two biggest pieces of advice are to know your value and to not stand for late payments.
Sometimes I'd have employers try to delay payments and I'd take a vacation until I got paid. When you're working in Private schools in Peru, it's important to develop strong relationships with the parents of your students. That way if the administration tries to stiff you out of your pay, the parents complain if you don't show up for a couple weeks. The work environment in Peru is very much guerrilla warfare, but it's fun once you get the hang of it. Many of the tales of my experiences can be found in the book I wrote which was published by Perseid Press in 2015: Reckless Traveler
---
→  Hi, I'm Henry Butler. I'm from the United States. I work abroad in Argentina as an SEO Marketing Associate.
In my position, I help small businesses and startup companies optimize their websites for search engines. The role requires both technical knowledge of how to structure a website, as well as the ability to find creative ways to promote our clients and grow their online traffic. I've been fortunate to join a growing company and distributed team, meaning employees can work from wherever they would like. This allows me to work abroad, without having to worry about visa issues typically associated with finding a job in a foreign country.
---
→  I'm Ryan Watts, I'm from the USA. I worked abroad in Indonesia and Venezuela as an IT Manager.
I was sent there by my company who did global construction and engineering work. I worked my up through the company and continued to show interest in traveling abroad which eventually paid off as they needed people to staff the assignments. They relocated myself and my family (wife and two children) to each location and provided housing for us. The company really took care of us with regards to visas and settling in but we had tremendous freedom to explore and travel around each location where we lived. It was a priceless opportunity that really helped shape us into the people that we are today. I had so many questions when we were first deployed but looking back that was part of the fun and experience. While the experience was great, I will say that it isn't for everyone. However, if you have a wanderlust spirit, then it is most definitely for you and you should pursue opportunities that will give the very rewarding experience of working abroad.
---
→  Hi, I am Ahmed Bhuiyan and I'm from the US. I worked abroad in Singapore as Head of Strategic Partnerships for South Asia.
I moved to Singapore for two years as an internal transfer from the Booking.com New York office where I was based for five and a half years. My role in Singapore was to look after the complex market of South Asia overseeing 9 countries with 200+ different languages. Asia is a fast-growing travel market, so many travel companies like Booking.com increasing needs senior managers to move to develop the market there, open the offices and build and train a local team.
Booking.com handled all the visa requirements—Singapore has one of the easiest business visa requirements.
---
→  Hi, I'm Ally Archer, I'm from San Diego, CA in the United States. I worked abroad in Florence, Italy as a Tour Guide and Social Media Manager. I also later worked as a Faculty Advisor for international leadership conferences in the US (DC and NYC), Europe (Austria, Czech Republic, Germany) and Asia (China).  
More info at GoSeekExplore
---
→  I'm Taylor and I'm from the USA. I've lived and worked abroad in Spain as an Au Pair.

After nearly a year of backpacking Asia, my bank account balance was a bit too low for a proper Eurotrip. I heard from a friend who spent the summer working as an au pair in Madrid, and thought it would be the perfect opportunity to brush up my Spanish and experience Spanish culture without much of a budget. This opportunity is perfect for newer travelers (with a mastery of hair braiding and puppet shows) who want to experience travel with a bit more structure. Be sure to check out our guide to au pairing in Europe!
More info at TravelOutlandish
---
→  I'm Karen and I'm from New York in the United States.  I've lived and worked abroad in the Netherlands in Research.
I moved here with my partner who works in Academia, however I found my job once we moved here together.  I work at a Dutch company, so I've learned to understand Dutch in order to do my job and how to navigate a Dutch working environment.  I've really love working in the Netherlands, especially compared to the U.S. and I try to explore this beautiful country as often as possible.  I write about my adventures in the Netherlands.

I have some helpful tips about things to consider before you live and work abroad, including some advice about your expectations about working abroad and languages.
More info at WanderlustingK
---
→  Hi name is Vanessa and I'm from the US and I worked abroad in Singapore as a Registered Respiratory Therapist.
When I first visited Malaysia I was intrigued enough to want to move there. My pre-blogging 25-year career at the time was Respiratory Therapy and it was suggested by a friend that I see if any Southeast Asia jobs were available in my field. As if by fate and digging through 'medical jobs overseas' I actually found a hospital in Malaysia which had Respiratory Therapists on staff, but they were not hiring at the time. The staff recommended I check Singapore and bingo!

The process was surprisingly quick, with basically just an overseas phone interview and paperwork to be signed and within a couple of months, I was attending orientation at my new job in Singapore. The hiring part was relatively easy, but the various procedures of renting an apartment, opening a bank account, etc., was a challenging task as there is lots of paperwork to fill out. Some services also required a contract, say for two years. Since my hospital contact was also two years I had no problem committing to signing for an apartment, internet services and the like. Those extra expenses came out of my pocket and were not 'perks of the job'.

However, 'contract' jobs can be 'cut short' at anytime and an excited foreign worker can then be left with a dilemma. Contracts can be broken and the laws will protect the employment country over a foreign worker, so do not expect to be filing any grievances over early dismissals.  Once a work permit is pulled a foreign worker may have very little time to pack their bags and vacate the country. In fact that is exactly what happened to me. After six months, I was sent a congratulatory letter and a promise of a bonus, but a week later I was asked to resign due to 'cultural differences'. and threatened with no final paycheck if I did not comply. They had no grounds to actually fire me, but they made me an offer I couldn't afford to refuse; the threat of no final paycheck if I did not comply. I also did not get my promised bonus.

So for anyone taking a job overseas, it would advisable not put all your eggs in one basket. Give yourself at least six months before signing long-term leases for anything if you can avoid it. Embrace the employment challenge if you can afford to, but always have a backup plan. Also expect to work longer hours for less pay, but the area cost of living might offset that.

For a Respiratory Therapy job, being a 'registered' therapist can require 2-4 years of specialized training, an abundance of continuing education credits and passing of National Boards (test). At least one to two years experience in the field is mandatory (for US citizens). Depending on the country, the salary could start at approximately 3000US per month.
---
→  Hi, I'm Richelle and I'm from the USA. I currently work abroad in Beijing, China as a college admissions consultant.
Basically, I help Chinese students apply to American universities. It's great!  
More info at AdventuresAroundAsia.

---
→ Hi, I'm Eleni, I'm from California, United States. I currently live and work abroad in Medellin, Colombia as a marketing manager and strategist.
I am currently working at AllTheRooms.com, which is actually a US company. I also do some freelance work occasionally. Prior to my current job, I worked with local startups. I got my jobs by reaching out to entrepreneurs via Facebook groups like Medellin Entrepreneurship Society asking for advice. Working online for U.S. companies is the most popular thing to do for expats here because they are able to make their money in dollars while living in a local cost of living (55% less than U.S. cost of living).

I strongly recommend that anyone interested in working abroad thoroughly studies visa requirements and legal rules for the country where they choose to live. I got lucky because I have a spousal visa, but it can be really difficult to get a work visa here in Colombia if you work online like I do.

Another good way to make the transition is to volunteer your professional skills. I like MovingWorlds because they focus on matching volunteers with projects that fit their skill set – like creating marketing strategies for a non-profit in Colombia would be an example.

Elenicotsis Blog
---
→  Hi, I'm Shannon Sanzone. I'm from New York, NY. I work abroad in Trujillo, Peru as a Women's Educational Advocate, teaching sustainable practices and educational workshops to build independent communities.
I am set to in Trujillo, Peru for the entire month of May of 2017, working remotely abroad. I am traveling along with Ann Davis and her company Venture With Impact, and I will be creating educational workshops for women in the Moche community. I also will be working with Nisolo, a shoe factory overseeing production, ensuring a positive work environment, and maintaining sustainable practices.
My normal everyday work is in PR, Brand Strategy, and Events, in Fashion, Lifestyle, Nonprofit, and in Tech. I am NYC based, and I have my own personal clients. I partnered one of my clients, "Placecot", to work along side Venture With Impact. Placecot is an iPhone app just launched out of Silicon Valley a few weeks ago. This geotagging app is community-based, and allows people to connect via neighborhoods and actual places on different feeds but then allowing people to connect on a personal level as well. I am striving to use Placecot to show the world what Venture With Impact is doing to help others, and while I am in Peru I will be creating as much content as possible that solidify a visually creative, meaningful, and successful partnership.
---
→  I'm Melissa Smith, I'm from the United States. I worked abroad in Argentina and Brazil (currently Colombia) as a virtual assistant staffer and virtual summit host.
Currently, I'm traveling to 12 countries in 12 months with We Roam to study remote working while continuing to run my business.
More info at ThePVA.
---
→  Hi, I'm Lisa Niver from USA. I worked abroad in many countries as a youth counselor and assistant cruise director on cruise ships.
I spent nearly seven years working for Princess Cruises, Royal Caribbean and Renaissance Cruises working at sea. Many of the 95 countries I have explored were while I was traveling full time and getting paid! I loved it and can highly recommend it.
---
→  I'm Lauren, I'm from the US and I worked abroad in Australia as a content marketer. Prior to that, I was a freelance writer.
More info at TheLifeThatBroke.
---
→  Hi, I'm Kevin Chau, I'm from the United States. I worked abroad in Hong Kong as a Director of Marketing.
I ran marketing for a software company that created solutions for eCommerce. I tried different ways of finding jobs, but ultimately going through a hiring agency was what worked. For Hong Kong – the agency helped with everything – visa application, flights, etc. I gave myself 4 weeks to find a job, and met with a lot of people in the process. Being on the ground helped, a lot.
---
→  Hi, I'm Kristine Thorndyke, I'm from the United States. I worked abroad in China as a digital marketing consultant
I worked for a free online ACT prep company based in Texas but with an office in Shanghai. The job tasks included creating blog content, SEO strategizing including keyword research and meta tag implementation, and social media. I got this job through online job searches. I worked in China on a working visa. If I could do it again, I would have done more research into the city I was moving to and what neighborhoods would have been best for living.
Chinese cities are massive and distances from the metro, proximity to grocery stores and gyms, as well as access to Western luxuries can become a large factor in how happy you are with your current living and working situation.
---
→  Hi, I'm Jared Alster, I'm from the United States. I worked abroad in Sydney, Australia as a Human Resources Associate for a financial software company.
I wanted to travel around Australia after college but needed funds to support my travels. I didn't want the typical 'fruit picker' or 'bartender' jobs that so many other backpackers worked in Australia so I looked for an actual office job where I could acquire some real skills. I ended up getting hired by a company called Financial Network Services – they build most of the major software that powers ATM's for major banks.

I went through a job placement service called BUNAC, who specializes in placing young college grads in jobs abroad. The good thing about going through a placement firm is that they handle everything for you – visas, in-country orientation, and support along the way. The downside is you need to pay for it.

These days, there are other ways to source an overseas job, like Worldpackers – a social travel community site that connects workers to hostels around the world. The hostels have a bevy of jobs available – everything from accounting to painting the fence outside.
However you find a job, make sure you arrive in a country with at least a month's worth of funds, in case things go sideways at first. If that does happen, connect with other expats in your area – word of mouth is a powerful way to hear about new opportunities while on the road.
As a result of my travel and live opportunities, I've started TravelStride.com
---
→  Hi, I'm Cindy McCain from Nashville, Tennessee. I worked abroad in Morocco from 2014-1016 as a high school English teacher at The American School of Marrakesh, an international college preparatory school whose students attend university primarily in the US, Canada, and Europe.
Currently, I teach high school English at an American-style school in Santo Domingo, Dominican Republic.  
More info at SouthernGirlGoneGlobal.
---
HI, I'm Catalina and I'm from the USA. I worked abroad in Italy as a student travel guide.
More info at MissAdventuresAbroad
---
Hi, I'm Kristine Thorndyke, I'm from the United States. I worked abroad in China as a digital marketing consultant
I worked for a free online ACT prep company based in Texas but with an office in Shanghai. The job tasks included creating blog content, SEO strategizing including keyword research and meta tag implementation, and social media. I got this job through online job searches. I worked in China on a working visa. If I could do it again, I would have done more research into the city I was moving to and what neighborhoods would have been best for living.
Chinese cities are massive and distances from the metro, proximity to grocery stores and gyms, as well as access to Western luxuries can become a large factor in how happy you are with your current living and working situation.