Ah, my trip to the Philippines has finally arrived. To say that I have been excited about this trip is an understatement. Although I have been abroad for over three years now, I haven't been to a new country in over a year! Disappointing! I'm obviously a little too comfortable in Thailand and it's been nice chilling in Krabi and having an actual home. BUT! Time to adventure again. So, I set off with my friend Eric. After a few days in Kuala Lumpur, we flew in to Cebu to start us off.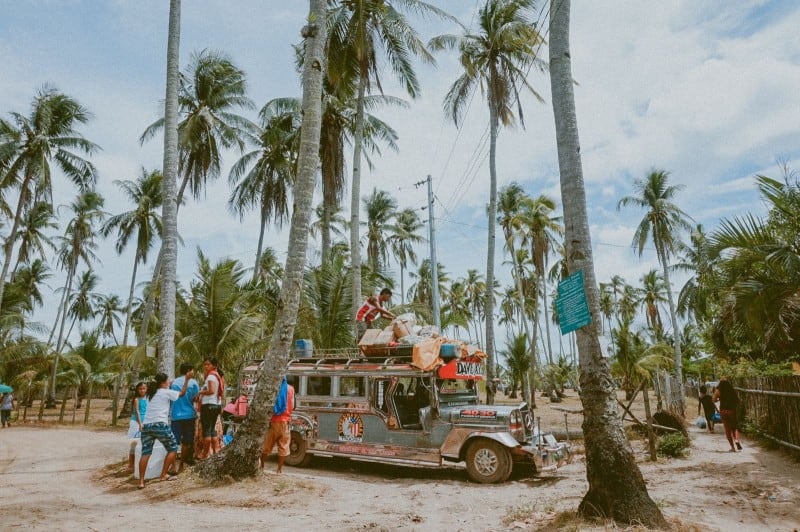 As we are waiting in the immigration line, I notice the sign that says you need to show proof of onward travel. In other words, you need to show your flight out of the country. I didn't have it because I wasn't sure what airport I wanted to fly out of, maybe I would be in another area and would find a cheaper flight back? Maybe I would like the Philippines and decide to extend my tourist visa for longer? I hoped I wouldn't have any trouble, and I actually checked online to see if it REALLY was a requirement before I came. Everywhere I checked seemed to point out that it wasn't a big deal to have it or not. I didn't worry. Thailand has the same "rule" too, but it's rarely enforced.
As I approach the immigration officer, he asks me the purpose of my visit and for my onward flight. I explain to him I'm not sure where I will be, so I didn't book one yet. I smelled trouble, and sure enough, he had to take me to his supervisor to discuss my issue.
I about freaked the fuck out when the supervisor looked a me and said, well, we will have to send you back to Kuala Lumpur. WHAT? This was not at all an option for me, if I was to buy a ticket, it would be my return flight, a month from today. There's no way I was buying a ticket to KL that day! They said it was really my only choice, and I started having a panic attack on the inside while trying to remain cool on the outside.
After persisting, the supervisor referred me to the in-airport lawyer to discuss other options. My only other option was to appeal my case to the immigration commissioner in Manila. The lawyer told me to hand write a letter, in which I chicken-scratched my plea to the commissioner because I was shaking at this point. She faxed him the letter and my documents pleading my case. If he approved it, I would need to buy my plane ticket under the staff's eyes as witnesses.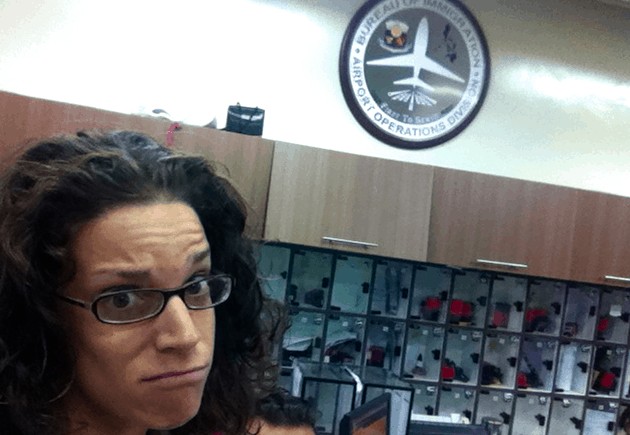 Just as the lawyer explains this to me, another foreigner, an Australian, walks in with the same exact problem as me. The only difference was he was rude as fuck. He was practically throwing a fit, telling the immigration officers, " let me educate you, there's nowhere here that says you need a return ticket purchased…" blah blah… He was giving them an attitude, and then further shot himself in the foot by admitting he had flown in 18 times without a return ticket, in fact, he had been living and working in the Philippines for over 5 years, owns a business and has Filipinos staff to attend to. Oh, and he even mention he did all of this while on A TOURIST VISA! I'm not sure if he could have dug a deeper grave for himself. I was cringing at the way he spoke to them and the stupid information he willingly let out of his mouth.
I wrote my letter of appeal and it was faxed, the Aussie? He threw a fit in the hall with his Filipino girlfriend and called his lawyer to come save his ass. Unfortunately for him, he shot his luck right out the door. His lawyer couldn't save him.
My fate? As I waited for the approval, the question of, will this approval come tonight came about. The office of the commissioner in Manila closed in a few hours, and there's a chance the approval wouldn't come until the morning. So what would happen to me? The staff explained if I didn't receive word, I would need to stay in the "exemption room" which consisted of a bed for me to stay at over night. You have to be fucking kidding me. OMG.
Panic attack is getting worse…. My stomach is in my throat and I'm just hoping and praying. I'm hungry, starving in fact, smelly, tired, and I just want to get to my hotel. I have other flights booked within the country, a concert in a few days… I'm thinking about what I would do if I had to fly back to Kuala Lumpur, how much it would be? When I would be able to get a flight back?! I'm preparing for the worst but trying to think positively.
The lawyer walks up to me and tells me…. Good news! The commissioner approved my stay. I just need to buy my ticket. THANK THE LORD! I hop on the computer and immediately buy a flight. Luckily Air Asia had a decent priced ticket exactly 30 days out. I bought it, printed it, then got the news that we had to wait again! She had to now fax everything, including my flight, back to commissioner for a second approval…. Time is running out.
So now that I actually got approval, bought my ticket, and thought I was done with the nightmare, she tells me we STILL have to wait for this all to be approved. The office was closing soon and "hopefully" it would be approved today. There was still a chance I would have to sleep in the exemption room. Anxiety and panic set in again, but I tried to remain hopeful.
At this point the Aussie's lawyer had given up and told her client that leaving the country was his only choice. I heard talk among the staff about blacklisting him considering the information he divulged, but I don't know. He still had the option to just leave the country and come back with a departing flight from what I understood.
I'm waiting on my second approval…. starved, tired, and not feeling well probably because of these reasons plus my anxiety mixed together.
I had to be escorted to the ATM to get money because I was also being sanctioned $80 for this situation. Air Asia was also being fined for allowing me on the flight without proof of onward travel (I think about 50,000 pesos). If they would have stopped me in Kuala Lumpur, this could have all been avoided.
The time is approaching over 3 hours of waiting now, and the commissioners office is now technically closed. I was told there was a still a small chance of the approval coming in though. My hopes were dissipating…
After 7PM, well after the office had already closed, my prayers were answered and I received my second approval. I wanted to dance for joy! The process took over 4 hours all together, numerous faxes, plenty of questions, pacing back and forth and a sick feeling had consumed me. My friend waited there the entire time, thankfully. I would have probably freaked out more if I was alone. After paying my fine, I finally got the coveted stamp that allowed me in to the country.
The one thing I will say, despite the terrible welcome to the country, the staff were absolutely wonderful. They were probably the kindest people I have met to date. The entire office was rooting for me, telling me what was going on, assuring me, offering other tips for our stay in the country, and were just simply lovely. I'm happy that was the case, otherwise I may not have minded hopping back on a plane back home to Krabi and saying to hell with it!
As for the Aussie, last I heard, he was on a flight to Singapore. Who knows what happen to him?
Luckily… We bought a duty-free bottle of gin in Kuala Lumpur, a drink was very much needed!
LESSON LEARNED!!!!!!! BUY A RETURN FLIGHT BEFORE GOING TO THE PHILIPPINES!
Welcome to the Philippines Nina! I'm hoping things will start looking up?!?
More Around The Philippines
Where will you go after the Philippines?
Laos | Malaysia | Singapore | Indonesia | Thailand | Cambodia | Vietnam
---
---
>>> EVEN MORE ABOUT THE PHILIPPINES <<<
Guide to Backpacking Philippines
How to Get to El Nido From Puerto Princesa (Palawan, Philippines)
Where to Stay in El Nido: Hostels, Hotels and Resorts
Things to Do in El Nido: A Guide to 3-5 Days in the Philippine Paradise
13+ Day Trips and Tours to Take in Manila, Philippines
Your Intro to Palawan, Philippines: 9 Things to Do in Puerto Princesa
Years After a Super Typhoon: What Traveling Leyte and Samar Are Like Now (Philippines)
A Guide to Kalanggaman Island: Basking on One of the Best Sandbars in the Philippines
2-Day Sagada Itinerary in a Blissful Sleepy Town in the Mountains of the Philippines
Exploring the Rice Terraces of Banaue and Batad
Siquijor Island: Crazy Bike Rides and a Witch Hunt
A One Day Bohol Itinerary – Jungle Huts, Tiny Monkeys, and Chocolate Hills
Cebu City- Boo / Neverland Manila Festival- Yay!
---
---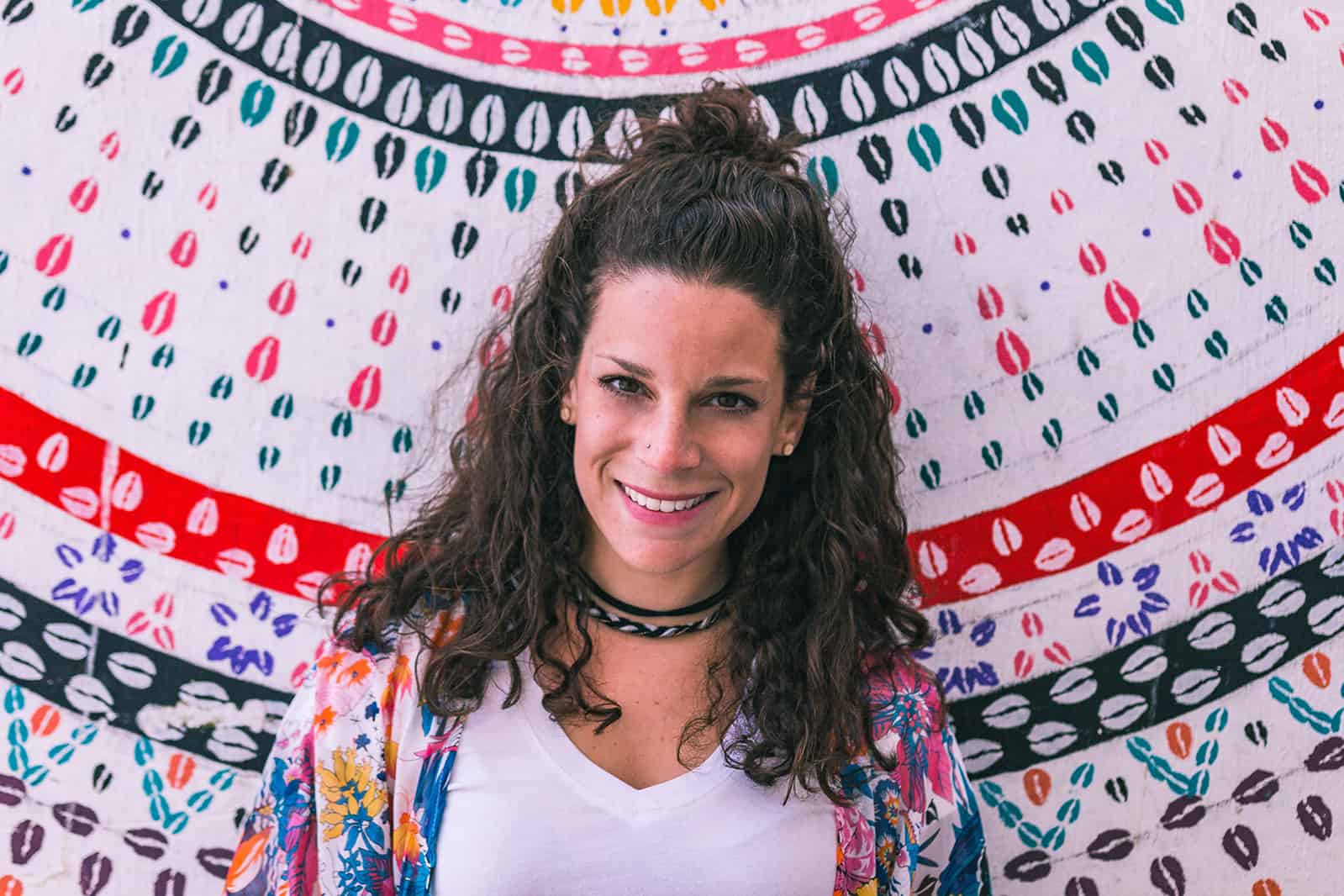 Nina Ragusa is an adventurer, messy bun master, breakfast fan, and full-time travel blogger. She's been abroad since 2011 and blogging on Where in the World is Nina? for nearly as long. Nina helps people like you move around the world while making money. She loves talking about how to work abroad and online to travel longer!