Travel is a dream for many, but many see it as unattainable.

These stories are meant to inspire as well as inform others on ways to make a travel lifestyle happen. A travel lifestyle that fits them.

If you'd like to contribute your story beaming with travel inspiration and information, please click here.

This story is from Courtney from Jet Set Brunette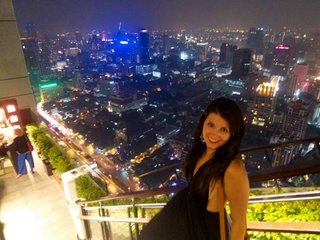 *What did you do before?
I grew up without really thinking about travel. It's not that I couldn't or didn't want to, it just never really crossed my mind until I finished high school. I went on a girls trip to the Dominican and then worked part-time for a travel company during university, where I organised and helped run bus trips to major cities in the US and Canada. But that was all the travel I did for years – no international travel really, and iI didn't even think about it. I didn't have the travel bug yet!
My first "real" job was at a bank, where I worked full-time while I was completing a Masters degree. I worked here until I decided to head to Australia!
*What made you want to travel and live abroad long term?
Nearly 5 years ago, I decided to quit my job at the bank, pack a bag and head off to backpack Australia. My then boyfriend (now husband) was definitely an inspiration. His sister was living in Sydney, so we decided to head over for a year or so (a year quickly turned into 5!) – that's when the travel bug definitely hit me!
*What hurdles did you have to jump in order to make this life possible?
Money is always a big hurdle. Admittedly, I'm a terrible saver. I'm an impulse buying, love going out for long lunches and dinners and am basically a shopaholic. So, yeah, saving was super hard for me! To be honest, I barely saved anything for that trip, so I can't give any good "how to live on a budget" tips. I was able to make it happen due to a pretty awesome tax return ($4000) and selling some of my things. Sorry, not overly useful!
Another hurdle was the idea of leaving the stability of a permanent job. I didn't love my job, but a part of me wasn't convinced that giving up a career was the right choice. But I was only 22, so I figured I could deal with that part later!
The biggest hurdle at the time? Trying to fit my life into a backpack. It's freaking hard to decide what to bring and what to leave!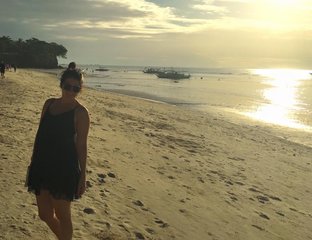 *Do you still have any struggles that you need to overcome?
Missing family and friends. I literally live on the other side of the world, so I barely get to see people back in Canada. I miss out on graduations, birthdays, babies, weddings…it's hard. 
*Where have you been? Where are you? Where are you going? Where have you lived?!
I've travelled most of South East Asia and Oceania. I just got back from the Philippines and am heading to New Zealand in a couple of months! I'm planning on spending some time on a live aboard dive boat in the Great Barrier Reef mid-year and a trip to China and Japan at some point in 2016. And weekend trips. Love a good long weekend trip!
*What do you do abroad/online to sustain your travel/live abroad lifestyle?
I decided I couldn't give up on a career, so I work full-time in a corporate office in Sydney. I actually like my job (I mean, I wouldn't keep it if I won the lottery, but yeah, enjoy it for the most part!). I travel on a regular basis, with the only real limitation being getting enough time off. I get 4 weeks' annual leave a year, and basically always have a negative leave balance. I'm strategic about when/where I travel to stretch this out – for example, I took 3 days off over Christmas, but was able to go to the Philippines for 10 days. I'm taking a couple extra days off around Easter, which means I can spend a week in NZ without taking too much time off. It does mean flights and accommodation are usually more expensive though. 
*What do you want others to know about what you do/what do THEY need to do to get where you are?
Have a rough plan about where you want to go over the next year or so (at least the big trips). My husband and I knew we wanted to get to the Philippines, New Zealand, Japan and China in 2016, so we worked out a rough schedule to figure out how much time off we'd need and what time of year we should go to each location. We'll still do shorter/closer trips throughout the year that we can be more spontaneous about (maybe we'll see a good deal on a few days in Bali or Fiji or a weekend trip to Byron Bay etc). 
After the fun part is planned, you need to budget. As I mentioned earlier, this is NOT my forte. Fortunately, I have a husband who is great at it, so he keeps me in check. Figure out how much money you need and then figure out how you can make that happen. For us, we work out how much our bills are and then we allocate a certain amount of money to frivolous purchases (unnecessary clothes, shoes, dining out – all the "extras") – everything we make that is above and beyond this goes into our savings account, which we can then use for travel. It keeps us from overspending throughout the year, because we have a monthly spending budget we try to stick to. We sometimes go over, but we try to keep it reasonably consistent.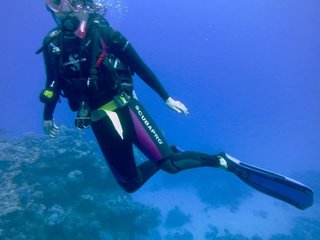 *What information can you share with the reader to help them more?
This might sound silly, but I read in a book once that there are two main ways to save: cut back or make more money. There are a million ways to do either, depending on your individual circumstances. I suck at cutting back, but am reasonably ok to stick within a budget. My husband started an eBay store as a hobby, which is turning out to be profitable. He buys and sells lego, of all things! I write reviews for Yelp, and because of my status, I get to access to free events and restaurants. While this isn't actual money, it's free nights out! We also try not to have too many expensive weekends in a row. If we spend more than usual one weekend, we try to keep the next one cheap. We'll find a free event, go for a hike or head to the beach – things that don't cost much and will help balance out our spending. 
*What motto do you try to live by? / What would you tell others who aspire to have this lifestyle?
Personally, I totally think you can have multiple priorities in your life. I adore travelling, but I also like testing myself at work, being financially stable and I want kids someday. I think there's a common belief that you need to choose:  you can be a traveller, you can be a corporate superstar or you can be a great mom. But I don't think you always need to sacrifice one for another. Sure, I can't travel as much as I could when I was an unemployed backpacker, but I also couldn't afford to do all the things I wanted to during my travels back then. You can never truly have it all, but you can definitely try!
 Bio:

My name is Courtney Jones and I'm a twenty-something Canadian who absolutely loves the world. My (now) husband and I decided in 2011 that we wanted to take the trip of a lifetime. Follow the blog at Jet Set Brunette.