Travel is a dream for many, but many see it as unattainable.
These stories are meant to inspire as well as inform others on ways to make a travel lifestyle happen. A travel lifestyle that fits them.
If you'd like to contribute your story beaming with travel inspiration and information, please click here.
This story is from Will from The Broke Backpacker.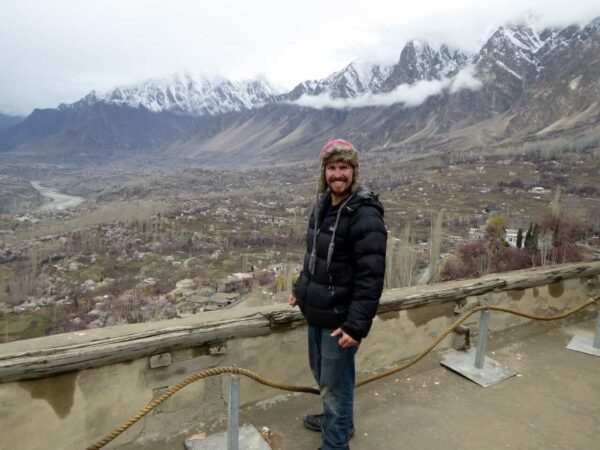 What did you do before?
Originally, I was always supposed to join the marines. Unfortunately, an unexpected twist of fate ripped this path away from me and I was forced to adapt. I hit the road when I was nineteen, booking a one-way flight to India and not looking back. Since then, I have been lucky enough to explore many far-flung corners of the world and have found a new purpose for myself, one that doesn't involve shooting at people. I've worked plenty of odd-jobs; from goat-herding in Israel and tending bars in Laos to selling shit at festivals and dabbling with importing leatherwear from India.
So how exactly did you pay for your travels?
I got extremely good at cutting down my costs by purposefully visiting countries like India and then hitchhiking, Couchsurfing, camping, sleeping rough and cooking my own food. I'm also very good at picking up work for a day or two when I have literally no money so that helped… having a few skills such as a basic understanding of carpentry can be very helpful. I often found work as a labourer, I'm lethal with a pickaxe.
*What made you want to travel and live abroad long term?
For me, it was the only logical choice. I was miserable at home and the only career option that still interested me; being a pro-windsurfer, was a massive longshot. I decided to roll the dice and just get out into the world and see what happens. At the end of the day, if you don't mind being uncomfortable, if the benefits of travel outweigh the fact that you are sleeping rough, hungry and have no money, well, anybody can travel.
*What hurdles did you have to jump in order to make this life possible?
Getting used to being by myself, sleeping rough in Indian cities, hitchhiking to places I had never heard of and canvassing for odd-jobs; it was a hell of an adjustment. There was no social media back then, not really anyway, and I had no way of being in touch with my friends or family, I didn't have a phone and I missed people but, ultimately, I was on a mission to reinvent myself and that needed to take precedence.
*Do you still have any struggles that you need to overcome?
Hell yeah! Now that I've made the decision to be a professional writer and content producer, I sometimes miss the simple life of having no worries – like deadlines! – however, I'm 27 and sleeping rough by the side of the road is a young man's game, I enjoyed it and wouldn't change it for the world but not I am more interested in visiting new and exciting, far-flung, lands than surviving on the lowest possible budget. The real adventure is what get's me going. I still miss my family dogs.
*Where have you been? Where are you? Where are you going? Where have you lived?!
Man, where have I been… shit knows, I don't remember to count countries. I've probably been to over sixty countries, I tend to spend at least a few months in every place I visit. Right now, I am on a three year adventure travelling from the UK to Papua New Guinea without the use of flights – I successfully hitchhiked across Europe, Iran and Pakistan and then drove a multicoloured tuk tuk, lovingly named Tinkerbell, across India. I am now taking a quick break before heading back to Pakistan and then up through China to Tibet, Nepal, Bhutan and India. Eventually, the plan is to head to The Philippines and build a raft which I shall sail over six months across The Philippines, Indonesia and finally to Papua New Guinea.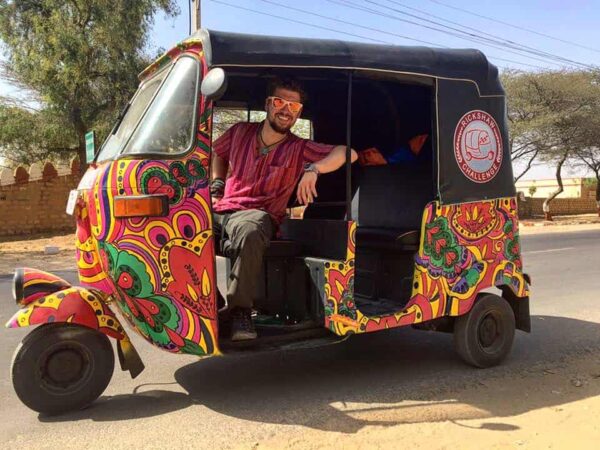 *What do you do abroad/online to sustain your travel/live abroad lifestyle?
In the past, I would pick up random work wherever I could. These days, I make a very decent income from my blog and my snapchat channel – wthatton – where I chronicle my adventures. I have been sponsored by some mammoth companies, it's good to see there are folks out there who still want to watch real adventures rather than another god-damn hotel review.
*What do you want others to know about what you do/what do THEY need to do to get where you are?
Anybody can do what I do. Most people simply don't want to go through the initial difficulties and discomfort. Being a full-time nomad is tough, my early years were especially tough as I really didn't have any money at all and I was often pretty damn uncomfortable. It set a good foundation though and gave me the skills, patience and understanding I needed to start a travel blog. Today, The Broke Backpacker is the world's best known adventure travel blog and that is largely because I chose a niche and god-damn went for it; far-flung lands on a budget; Venezuela, The Congo, North Korea, Pakistan… If it's out there, I want to go. Anybody can be a digital nomad, just research carefully what you are going to do and pick a niche which is not oversaturated. Outside of blogging, there are plenty of other options to make money online, there is way more money in Amazon drop shipping and it's easier too, or so I am told. Working online is like anything, if you work hard and put in enough hours eventually, unless your idea sucks, you will make money… Most people don't understand that running a blog is a full-time job and if you want it to be a success you will have to, at first anyway, put in at least 30 hours a week. For the first four months of my blog, I worked sixty hours a week in my quest to make back the money I had spent on the web design. It was worth it.
*What information can you share with the reader to help them more?
For me, one of the most valuable skills I learned was how to pitch to papers and TV channels; these days, I don't have to pitch anymore but when I was starting out, getting a good pitch in front of the right person was a major step in making my blog a success.
*What motto do you try to live by? / What would you tell others who aspire to have this lifestyle?
Argue for your limitations and sure enough they are yours – basically, as soon as you give up, it's all over, so don't give up, ever.
*Anything else you would want to add…
Right now, social media is expanding unlike ever before; now is the time to jump on the bandwagon, anybody can learn to make money off the internet, it levels the playing field and if your not on the field, you have no chance of winning. Snapchat is probably going to be the next big thing; I have already started to be approached by snapchat media advertisers who are keen on working with me.
*For those who are not "full timers" talk about your process. How do you make it work? How do you do it while working full time? Plan? Save? How do you make travel your priority? Whatever you want!
I tend to travel for 4 months or so and then take 3/4 weeks off somewhere with reliable internet… in most of the countries I visit, wifi isn't really a thing, especially in the mountain so it is very hard to run my business. Luckily, I have a good team behind me and I can relay instructions over whatsapp to make sure that stuff still gets done. If you are new to setting up a career as a digital nomad, do not be fooled – it is a LOT of work. I strongly recommend doing the bulk of the setting up whilst you are in a good location (being bored shitless at home is ideal really) with reliable wifi… trying to design a website from the frigid wastelands of Backpackistan is pretty much impossible.
Bio:

Writer and photographer. Adventurer and vagabond. Master of the handstand pushup. Conqueror of mountains, survivor of deserts and crusader for cheap escapades. Will is currently hitchhiking from England to Papua New Guinea, a journey which will take over three years. Will blogs over at The Broke Backpacker about his adventures in some of the world's least visited countries, you can follow him on Facebook and on Twitter. For real-time adventure, check him out on Snapchat at WTHATTON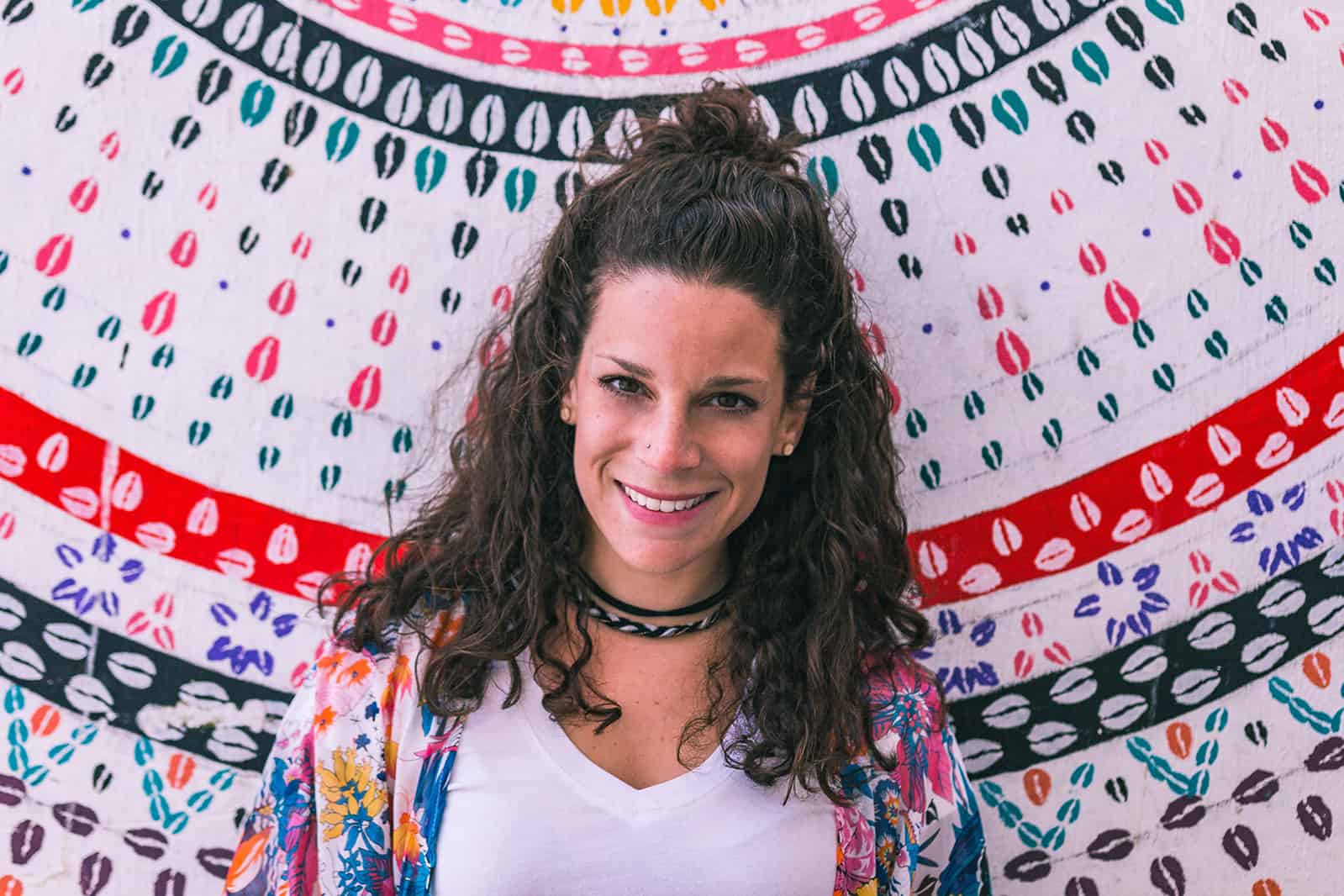 Nina Ragusa is an adventurer, messy bun master, breakfast fan, and full-time travel blogger. She's been abroad since 2011 and blogging on Where in the World is Nina? for nearly as long. Nina helps people like you move around the world while making money. She loves talking about how to work abroad and online to travel longer!