This Travel Inspiration and Information Series is an on-going collection of stories from fellow travelers. They come from all walks of life, they all travel differently, and for different periods of time.
The only common focus is: They travel.
Travel is a dream for many, but many see it as unattainable.
These stories are meant to inspire as well as inform others on ways to make a travel lifestyle happen. A travel lifestyle that fits them.
If you'd like to contribute your story beaming with travel inspiration and information, please click here.
This story is from Brittany from Simply Travel.
What made you want to travel?
I have always loved traveling. Since I was young, my family and I would go on long road trips to South Dakota, Montana, and Alberta, while camping along the way. I have loved studying maps since I was a child and I am fascinated by learning about new cultures, people and places. Ever since a few of my friends went on extended solo backpacking trips, it sparked a desire inside of me to want to try it too. I went on my first solo trip to Mexico in the spring of 2015 and I have been craving to see more, experience more and do more traveling ever since! I am convinced that I was born with the "wanderlust gene." I am now planning my second solo trip for this fall and couldn't be more excited.
What hurdles did you have to jump in order to make this life possible?
Traveling requires sacrifices. I realized that if I really wanted to travel more often, I was going to have to change my lifestyle and stop waiting for the "right time" to travel. I started leading a minimalist lifestyle and made travel my priority. I set up a separate travel savings account at my bank and I continue to deposit a large chunk of my bi-weekly paycheck into that account. I stopped buying things I didn't need. I started to eat simple and healthy meals. I cut back significantly on how much I ate out at restaurants and I don't drink alcohol. I also live with my parents so that I save money on rent, and I live about five minutes from where I work, so I also save money on gas. Any money I save, goes towards my travel fund.
I work a full time job, so figuring out how to use my very limited annual leave is always a challenge.
I have realized that there is never going to be the perfect time to leave your routine and job to travel. You have to make it happen, set goals for yourself and prioritize them, and just buy that plane ticket and go! If you keep waiting around for "someday," it will never come. I used to save up all of my paid annual leave, but now I am taking advantage of it and I plan to use the entire amount I am given, every year.
Where have you been? Where are you? Where are you going?
I wouldn't consider myself a world traveler and I haven't been to many places yet. I have been to Playa del Carmen, Tulum, and Valladolid (Mexico), South Dakota (Badlands), Montana (Glacier National Park), Banff and Jasper National Parks (Alberta), Minnesota (Minneapolis and Duluth), San Francisco (California) and North Dakota (Fargo and Grand Forks).
I am currently working full time from Stonewall, Manitoba (Canada), where I live with my family.
I am planning my next solo adventure to explore Mexico's Yucatan Peninsula further this fall!
What do you want others to know about what you do/what they need to do to get where you are?
What I want others to know, is that it is possible to travel often and work a full-time job (that is not location independent), but it requires that you make sacrifices. You have to make travel a priority in your life. You have to be frugal, conscious and intentional about where you spend your money in your daily life. You have to budget and save money. You have to stop putting off your passion to travel for "someday" and start researching and planning your travels now. You have to be willing to work hard at a job that you may not like at all, in order to fund your travel dreams. It's not always easy but for me, it's worth it. If you want to know more about how to get started living a minimalist lifestyle, check out this post on my blog.
What would you tell others who aspire to have this lifestyle?
I would tell them that it is possible and that travel is more affordable than you might think. Start researching where you want to go and plan your ideal trip now. Then, pick a date to leave and start saving up the money. Booking your trip before you start saving is a huge motivator to save more, because now you're committed and the goal feels more "real." If you work full-time and have paid annual leave, use it! Don't keep saving it for the future or letting it go to waste. If your boss approves it, take an unpaid leave of absence to travel. What motivates me to live my life to its fullest now, is knowing that life is short and that the future is not guaranteed for anyone. We will all die someday and we don't know when that day will be. So many things could happen in the future; our health may fail us, someone close to us may die, among other things. Armed with the knowledge that the future is uncertain, I choose to take advantage of the opportunities available to me in the present moment and make the most of my life now instead of waiting for later.
How do I work full time and still travel often?
I live minimally and simply, I choose to make travel a priority in my life, I save a large chunk of my paycheck for travel, I am frugal and cut down my costs of living wherever I possibly can, I use all of my paid annual leave every year, and I maximize my paid time off, by booking trips over long weekends and statutory holidays. I spend many of my free evenings off work and weekends, researching and planning my future travels in extensive detail. I utilize travel blogs, search engines and forums.
Bio:

Hello, I'm Brittany! I am a 24 year old woman who currently works full time and travels 3-4 times per year, through maximizing my annual leave. I am passionate about leading a minimalist lifestyle in order to experience and travel more. I took my first solo trip to Mexico this past spring and am already planning my next solo adventure for this fall.

Website: Brittany's Adventures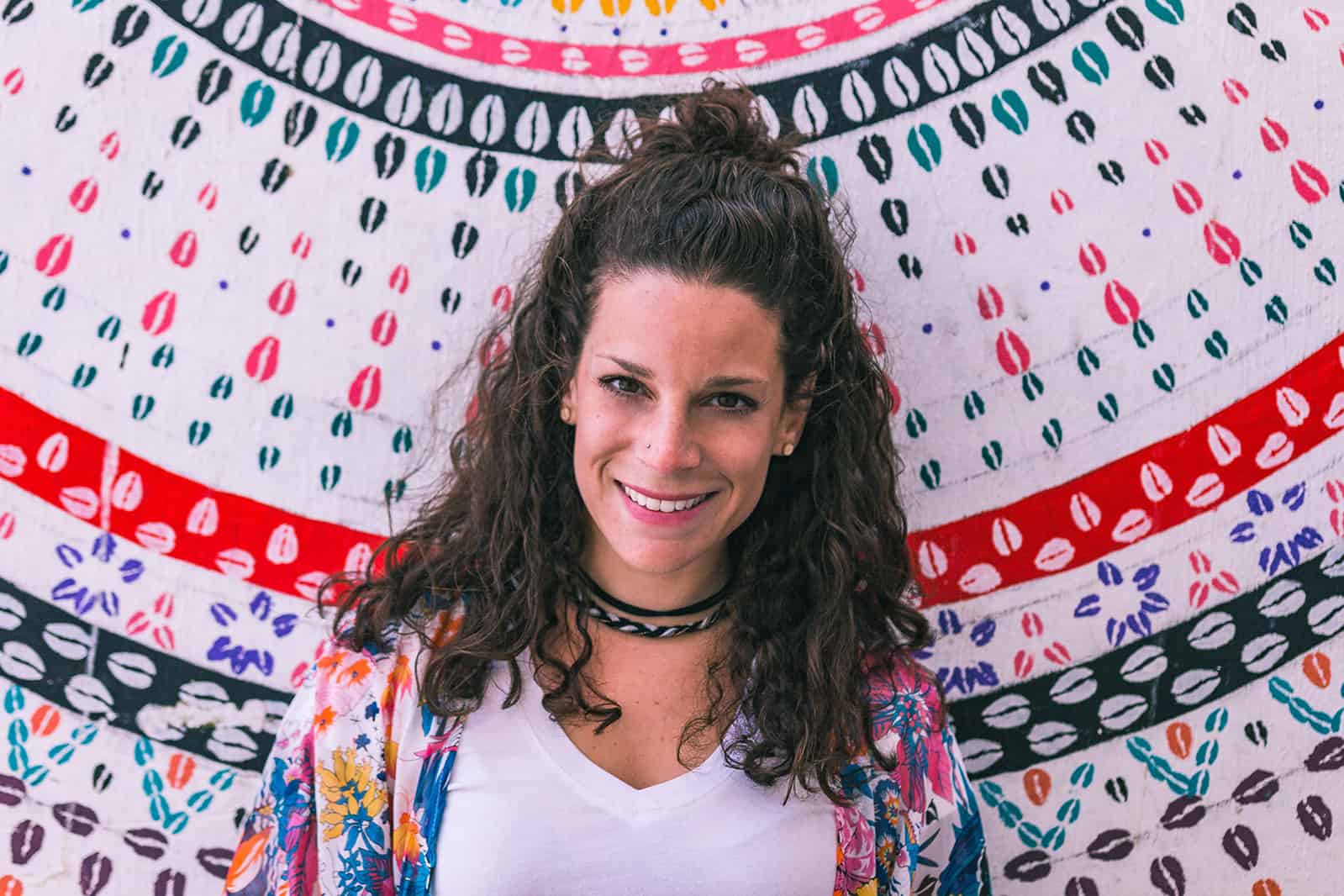 Nina Ragusa is an adventurer, messy bun master, breakfast fan, and full-time travel blogger. She's been abroad since 2011 and blogging on Where in the World is Nina? for nearly as long. Nina helps people like you move around the world while making money. She loves talking about how to work abroad and online to travel longer!