Tibet and Nepal are popular destinations for travel in Asia, and offer some of the most interesting and exciting locations in the world. From the massive heights of Mount Everest Base Camp and the delights of the Potala Palace to the adventurous treks of Annapurna and the beauty of the Chitwan Nature Reserve, there is more to see and do than you can cover in Tibet Nepal tour.
Nepal Tibet Tour with Kids
Many people think that places like Tibet and Nepal, with their high altitudes, are not suitable for traveling with kids. They could not be more wrong, as there are plenty of things for kids to see and do, and children above 5-6 years old are actually less likely to be affected by altitude sickness than their parents, if properly acclimatized. While young children under 5 can be more prone to altitude sickness due to their bodies still developing, older kids are more resilient and adaptable than adults. With the proper acclimatization procedures along the way and taking enough time to make sure they are well acclimatized to the increased altitude and thinner air, kids can have a wonderful time on the heights of the plateau and the treks of Nepal.
Traveling with kids is an exciting and enjoyable adventure. Children see all things in the world as new and exciting, and love getting into the thick of things and exploring almost everywhere. One thing to consider, however, is the journey you are going to take. Kids can often get bored on long drives, so if your child is not comfortable traveling across the immensity of the Tibetan plateau, then a trip from Lhasa to Kathmandu is not going to be good for them. Sometimes it just needs them to be a little older, so they are better equipped to cope with the long travel.
The unique cultures and people of Tibet and Nepal are a unique experience for kids, and experiencing that at a younger age can open their eyes to the differences of people from around the world. On average, children from age 8 and above tend to have more interest in the culture and history of Nepal and Tibet, although it really depends on the individual child as to how much they can take in. Children over 8-10 years old can really enjoy the experience of Tibetan ad Nepal, and the stunning landscapes and unique cultures.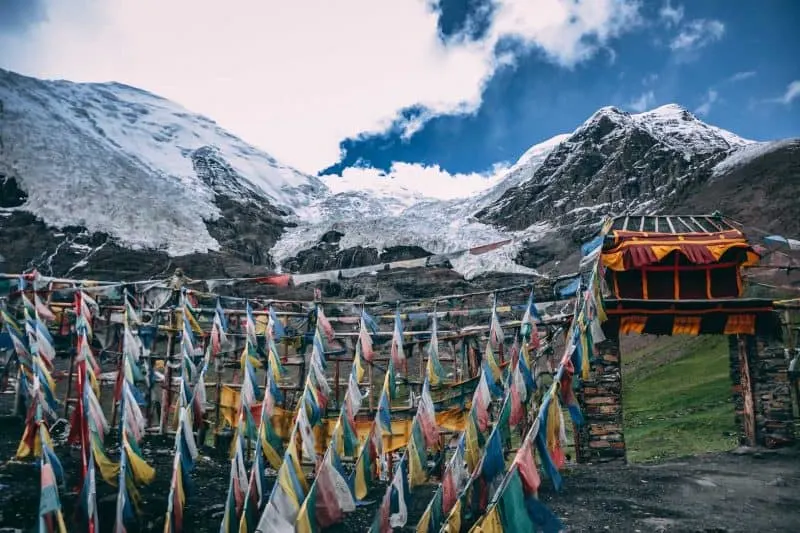 Travel documents needed
Whether traveling as an individual or traveling as a family, the one thing you can be sure of needing is a good, reputable tour operator, such as Tibet Vista, to organize your tour to Tibet. Foreign travelers are not permitted to travel unaccompanied within the Tibet Autonomous Region, and all travel must be with an organized tour from a registered tour operator. The tour operator organizes the tour according to your requirements, and will make all the arrangements for accommodations, travel within the region, and permits required for travel.
The first thing you will need, after your passports, are the Chinese Entry Visas to get into China, as there are only two ways to get into Tibet: from China or from Nepal. Once you have the visa, your tour operator will make the arrangements to apply for your Tibet Tourism Bureau permit, also known as the Tibet Travel Permit, which is needed to get into the region, and travel around once there. If you are traveling from Nepal, the tour operator will make the application for your Group Tourist Visa from the Chinese Embassy in Kathmandu, and apply for the Tibet Travel Permit as well.
Once you are in Lhasa, there are other permits that you need to have in order to travel around the region outside of the capital city. The first of these is the Alien's Travel Permit, which allows for travel outside Lhasa to the opened areas of Tibet. This is normally applied for by your tour guide once you are in Lhasa and is ready to be collected by the time you have completed the Lhasa part of the tour.
For certain areas of Tibet that are considered to be "military sensitive" areas, you will need the Military Area Entry Permit, also known as the Military Permit. The permit is required for travel to certain "unopened" areas of Tibet, such as Nagqu, Nyingchi, and Ngari regions, for travel to places like Mount Everest and Mount Kailash. This is obtained by your guide in either Lhasa or Shigatse and is quick and easy to process.
More recently, there is another permit that is required when traveling to Everest and the border regions of Tibet and Nepal. The Border Permit is required for visiting the areas around the Tibet and Nepal border, such as Mt. Everest, Mt. Kailash, Lake Manasarovar, Lake Basum, etc, and should be applied for by the tour operator before you enter Tibet. It is also needed for people traveling overland from Lhasa to Kathmandu and vice versa.
As with all things on your Tibet tour, the tour operator will make all the applications for you once you have decided on your itinerary and made your booking. It should be noted that none of these permits can be applied for individually, and all require you to have a confirmed itinerary and booked tour before the applications.
Aside from documentation, it could be a good idea to install a phone GPS tracker on your child phone for emergency purposes just to have peace of mind.
Best Season for Travel
One of the most important decisions when taking kids to Nepal and Tibet is the time of year to travel. many parents tend to travel during the school holidays in western countries, which is the peak season in Tibet and Nepal. The peak period normally runs from June to September and is the busiest time of year for travel in the Himalayas. The summer months bring the warmest temperatures and highest oxygen levels, and are the best time to travel with kids, although it can be a little daunting with the huge crowds of people at the attractions. August is a particularly busy month in Tibet as thousands of Chinese tourists take their holidays and travel to Tibet to visit the region and explore the monasteries and temples. Chinese tourists tend to stare at western children and want to take their pictures a lot, which can be a little uncomfortable for the kids, especially since it can happen many times in a day. If summer is the only time you can travel, then it is best to travel in late June to early July, to avoid the peak times for tourism.
The shoulder seasons are also a great time to travel to Tibet and Nepal. Summer is also the monsoon season, although the high-altitude areas see very little rain, but there is more chance of cloud cover in the summer, restricting the views of the mountains and scenery. From Late April to early June and from late September to early November, the crowds of tourists are fewer, and the skies are much clearer, as this is the dry season for Tibet and Nepal.
Lower parts of Nepal do have more rain in the summer than the mountain regions, but this is also gone during the shoulder seasons, and the peak season in the lowlands of Nepal is normally from November to March, when it is warm and dry.
While it is possible to visit Tibet in the winter months from December to January, it is often not possible to travel to the western areas of Ngari to visit Everest and cross the border into Nepal in the depths of winter, and many tour operators do not run tours across the plateau to Nepal in the winter months. Tibet is also closed to foreign tourists from around 6 weeks in February and March for the Tibetan New Year, and opens up again in April for the start of the tourist seasons.
Top things to do for kids and family
There are literally hundreds of things to see and do in Tibet, and while Tibet may not be the most family oriented place to visit, there are many things that a family can do together. Lhasa is filled with amazing sights and features, such as the Lalu Wetlands, the largest urban wetlands in the world and home to some of the rarest birds and wildfowl on the planet.
From the Ruddy Shelduck to the Black-Necked Crane, these birds migrate to the wetlands inside the Lhasa city limits every year, and it is a great place to take the kids to explore the different varieties of bird life.
Not every child will enjoy wandering around inside a dusty monastery, and for those that get bored easily, a visit to the Sera Monastery in Lhasa is likely to spark their interest more. Every afternoon, the monks in the monastery hold animated debates on Tibetan Buddhist philosophy, and the scene is one of loud debate and emphatic hand gestures interrupted by noisy clapping.
The debates are very articulated and verbose, and the extravagant hand gestures and movements emphasize the monks' tone and arguments. For adults, it is a joy to watch, and for kids, you may find them copying the gestures and movements of the monks as they engage in the debates in their own way.
Amazing sights along the road from Lhasa to Nepal await the family as they travel, such as the amazing sight of Lake Yamdrok, as you crest the pass over Gyatso-La, and the stunning view of the Gyantse Kumbum, a huge stupa that stands 34 meters tall. But no sight can dwarf the amazement of seeing the mighty Mount Everest up close, the world's most famous mountain that kids all learn about in school, and to have visited and be able to show their friends the photos is something that, to a child, is priceless.

Dos and don'ts
traveling with kids can be fun, but there are times when even the kids need to behave, and in ibet, where their culture and beliefs are a major part of their daily lives, it is a good idea to make sure you do not offend anyone with their actions. there are a few taboos in Tibet which you should be aware of, and which you should also make your children aware of, so that you do not inadvertently offend the local people.
When eating in Tibet, it is normally polite to eat quietly, and not stuff too much food in your mouth at once. Eating with your mouth open is also considered rude, and if eating with your hand, then only the right hand should be used. You should also wait until your host has started to eat before eating yourself if spending time with a Tibetan family.
It is also a taboo to touch the head of a child with your hands, and point the soles of your feet at people or religious icons, so when sitting, always keep your feet tucked back out of the way. When spending time with a Tibetan family, it is respectful to allow the oldest members to go first, whether walking or speaking and if invited into a home, you should not step on the threshold when entering the house.
Monasteries have the same traditions as the people, and a few more as well. When entering a monastery, one should always remove hats and headgear, and arms and legs should be covered. While kids may be more comfortable in shorts in the summer, it is best to have a pair of long pants for visiting monasteries, so as not to offend.
Many objects in the monasteries and temples are sacred and revered, so should not be touched, and voices should be kept as low as possible, and kids should not be allowed to shout. While this can be hard to control, a little talk about behavior can make all the difference before entering. Monasteries should also only be toured in a clockwise direction, as this is the way the monks and pilgrims walk around as a mark of respect and reverence. Bon temples, however, are different and should be walked in an anti-clockwise direction.
Many temples and monasteries have donation boxes, and they are normally voluntary for visitors. If you feel you wish to donate, you are free to give as much or as little as you wish, but it is not considered offensive for foreign visitors not to donate. In places where there is no donation box, if you wish to make a donation, you can leave it on the floor by the door.
Certain topics, such as politics and the Dalai Lama are forbidden to be discussed, and you should refrain from mentioning or talking about such things. Tibetans are, in general, very accommodating and welcoming to foreign visitors, and the children are often fascinated by western tourists. However, you should always ask permission from someone before taking their photo, as many people still believe that the picture captures part of their soul, and they will not be able to pass on after death.
And do not be offended if a Tibetan pokes his tongue out at you when you first meat, as this is a customary greeting in Tibet. Tibetan beliefs say that black tongues mean that the person is out to poison you, and a green tongue is the sign of a devil, so they are merely showing you that they are not evil or have any ill will towards you. And it is kind of fun for the kids too.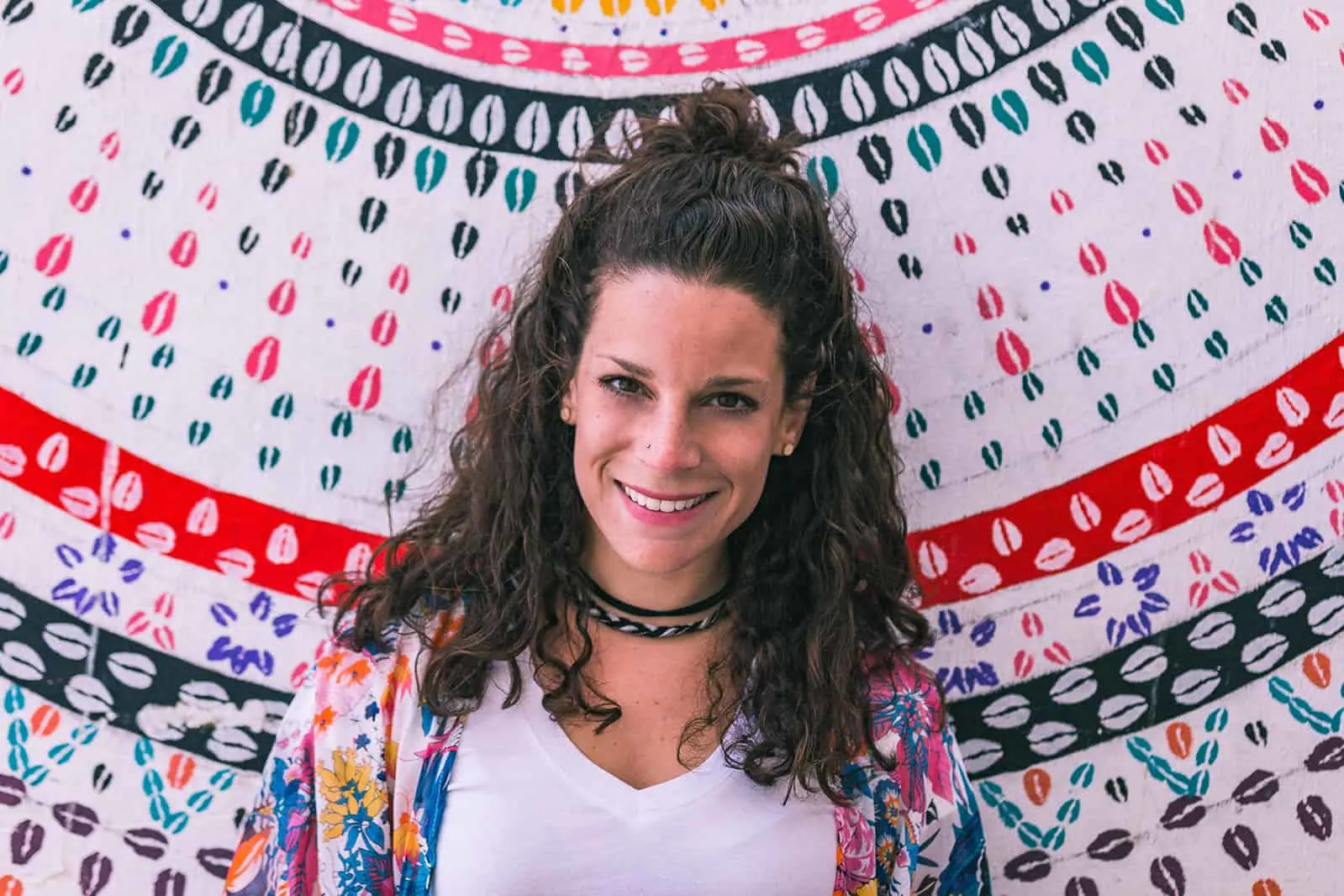 Nina Ragusa is an adventurer, messy bun master, breakfast fan, and full-time travel blogger. She's been abroad since 2011 and blogging on Where in the World is Nina? for nearly as long. Nina helps people like you move around the world while making money. She loves talking about how to work abroad and online to travel longer!