Australia doesn't leave a lot to desire.
Immense and stunning coastlines for thousands of miles, a rough red middle that's hardly been touched, and so many beaches, it could take you years to visit them all.
So how does one tackle such a diverse and immense country?
Should you want a happy medium between camping and a campervan, perhaps this post will help you decide. Having road tripped from Melbourne to Darwin in a campervan, I can tell you, having a camper trailer would have been very helpful in a few different situations we found ourselves in on the road.
A camper trailer offers so much more than a simple tent but allows for more freedom when out on the road. Let's see what you think after considering these points…
Camper trailers are easier to move
Hitch and go! It doesn't take much time to get ready for the road with a trailer. They are relatively light and many different vehicles are capable of towing them without troubles. Some of the trailers can be packed with the beds half made so you don't have to make them every night
Camper trailers offer more convenience
When camping, lugging everything you need can be challenging and not having simple things to cook or places to store items can mean simple tasks take you hours. When you have a camper trailer, you get the convenience of storage space making your everyday life far easier and more efficient. Some of the camper trailers also come with storage compartments and drawers to keep it all neatly organized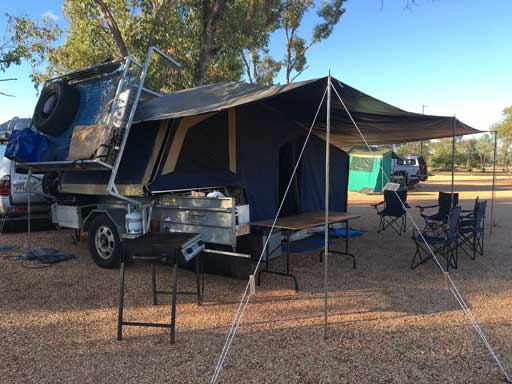 Camper trailers are a bit more pocket-friendly
Of course, used camper trailer prices vary depending on the size and how old they are. Should you be in the market for one, try looking for a second-hand offer on sites like Gumtree. You can find good deals on used camper trailers and save some money you can spend on the rest of your road trip in Australia! At the end of your trip, just put it back up on the site and find it a new buyer so you can recoup some of the investment.
Camper trailers can go off road
If you're planning to take on Australia's rougher terrain, did you know you could get a 4WD camper trailer to hitch on the back of your vehicle? There's no need to stick to the main highways and miss out on Australia's harder-to-reach but totally epic landscapes because you're riding around in a campervan. I know that we wanted to detour on a road or two but didn't have the option considering we were in a campervan.
Camper trailers can be far more comfortable
A pop up house or a simple tent? Which would be more comfortable? It doesn't take a brain surgeon to figure that one out and if you're on the road for a while, comfort is a necessity! No need to pop up that rinky dinky tent and expect to get some decent sleep, a camper trailer will provide a way comfier night's sleep.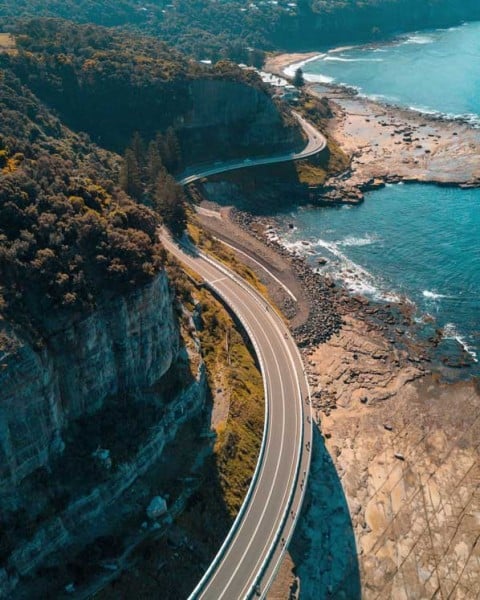 Camper trailers offer an actual camping experience
If you're a camping lover, you'll much prefer a camper trailer over a campervan. There isn't a need to feel like you're totally ditching the camping experience, you've just upgraded to be more comfortable and efficient. A campervan doesn't offer much of a camping experience at all.
Camper trailers provide the freedom of having a regular vehicle
I feel like this is the best point of them all. Should you be staying somewhere for a while and checking out the activities nearby, you can do so without the need to pack up everything in a large campervan that sometimes can't maneuver certain road and undertake all road conditions. Simply leave your camper trailer in a designated area and take the car out for the day. Camper trailers allow more freedom on Australia's roads, something I wish we had when we were road tripping in our campervan last year.
Afterall, Australia is all about discovery, you don't want to be held back by your vehicle, not be comfortable, and not have everything you need.
Is using a camper trailer the way to travel Australia for you? What are your thoughts on the type of vehicle that's perfect for exploring Australia?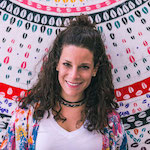 Nina Ragusa is an adventurer, messy bun master, breakfast fan, and full-time travel blogger. She's been abroad and epically failing at the American Dream since 2011. Her sassy yet informative blog, Where in the World is Nina? is all about how to work abroad to live a more adventurous life. If you want to travel longer you have to work to wander.