Your travel itch has been getting worse….
You don't have anything saved for your next big trip, but you might go crazy if you don't get out right now…
You're slightly freaking out inside because your bank account is saying, "no" while your brain is telling you to click purchase on that flight halfway around the world.
You don't have the money nor do you have the time to plan a vacation right now, but you need to scratch that itch!
I got you covered mah frand!
Here are five of the easiest and cheapest ways to travel ASAP! Because I know EXACTLY how you feel…
Easiest and Cheapest Way to Travel NOW
These choices will get you abroad or, at least, traveling in the cheapest way but if you're up for staying abroad longer, you may want to check out some of these ways to extend your trip!
Staycation
Where are you from? I'm sure there is SOMETHING you can do that you haven't already done within a 50-mile radius. Find out what it is. Is there a nearby waterfall that literally everyone but locals go to? Be a tourist for the day, it's OK. Don't feel weird about it. There's a reason why it's so popular, right?
Maybe there's a different beach you can go to that's a bit further that you've been meaning to visit? I'm from Florida and if you can believe it, I haven't been to MANY of the beaches, including The Keys. How terrible of me? I plan on resolving this issue on my next visit home.
Find a staycation near your home. Not only will you get to see something that's practically in your backyard, you won't have to plan very much and the money spent will be barely equal to a weekend at the club. This is the ultimate cheapest ways to travel!
Cruise
OK so this applies mostly to people who live close enough to a port. If you don't, this will involve taking a flight to said port, however, cruises are MAD CHEAP. Like, really cheap! We're talking a few hundred bucks depending on the length of the cruise. Talk about cheap ways to travel!
They include food, sometimes drinks, entertainment, amazing amenities and activities, and even a new country to check off your list. Sure you won't be visiting for more than a day, but it's a damn good getaway that doesn't have to cost a lot. Not to mention cruises can be as quick as a few days if you are low on dough or have to be back at work.
Another perk is since everything is included, you can budget way better. No worries on taking heaps of cash out with you, it's paid for already. Just sit back and relax.
Road Trip
This can be done anywhere and anytime, and you can choose the distance.
Have more time? Go further. Don't have a lot of time? Make it closer to home.
Even if you're visiting the next city over that you've never been to before, why not?
It's a chance to travel and see something. We often forget about the incredible things we have close to us. Start opening your eyes to the attractions near you that draw in tourists and play tourist yourself. You'll have fun, I promise!
Maybe there's a national park near that's a few hours away where you can camp at for a night? Or a city getaway from your small time town that you're dying to escape? Whatever it is, road trip it! You already have your car, so this is definitely the cheapest ways to travel ASAP!
Groupon Trips
Daaaamn, Groupon has some amazing deals! This is another one where you can practically forget about your wallet. When you pay for everything outright ahead of time, it makes budgeting so much easier. Just bring extra cash for a few trinkets (or not) and some food. Generally, they include everything else for you.
Research? Pretty much zero. Obviously check the weather so you know what to pack, check if you need a visa, and maybe a few other bits and pieces to check off before boarding that flight, but otherwise, you're covered!
Groupon offers some of the best deals in travel out there if you don't want to lift a finger! Oh, right, and it's one of the cheapest ways to travel!
Visit a Friend
Got a friend in London and you've always wanted to go? Get on that damn plane and go already!
When I come home to visit, I always fly through New York so I can visit my friends, have an extended trip, and of course, make my flight home cheaper than flying to Florida directly.
Pick a friend near or far, whatever you can afford!
How much easier cheaper can travel? You have a place to stay, which usually is the largest chunk of a traveling budget, and you literally have your own personal tour guide. How much better does it get and why are you not messaging a friend right now so you can visit?
There are ways to travel that will satisfy your itch quicker than planning and saving for a larger trip. There's no reason why you can't have a few staycations a year, visit a friend at least once, and maybe even throw in a Groupon trip or cruise in there.
So what's up with your upcoming travel plans? Surely your wheels are turning after reading this… right?
What do you think of my cheapest ways to travel ASAP?
Pin this for your friends!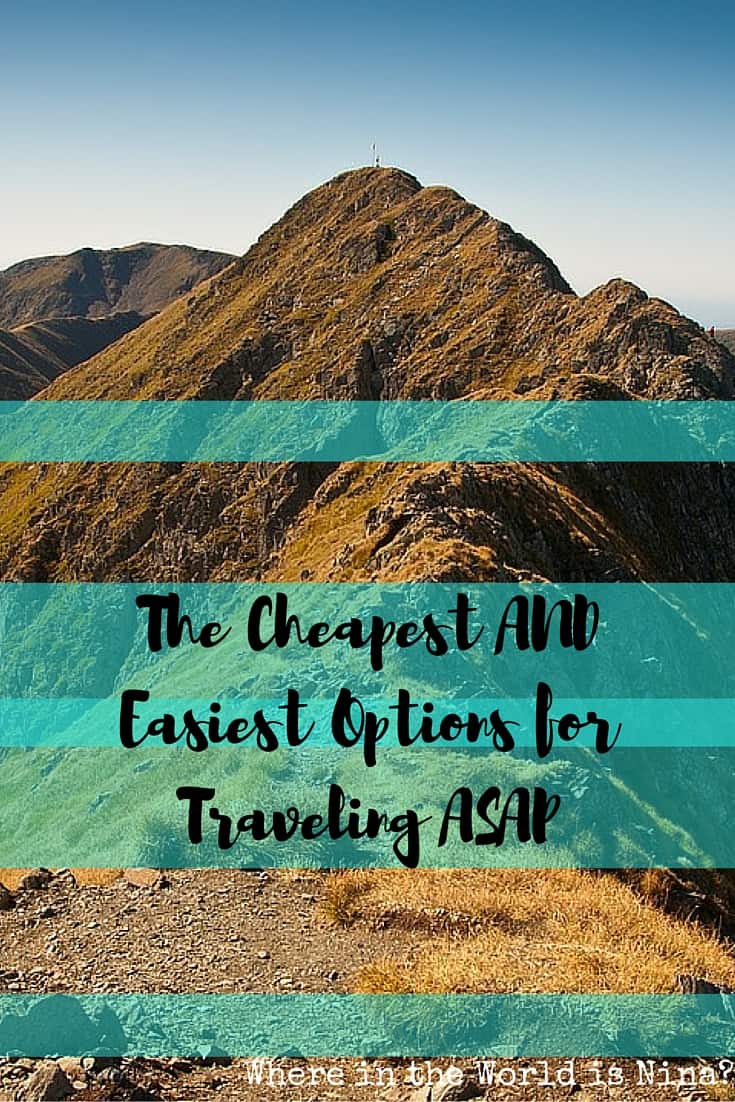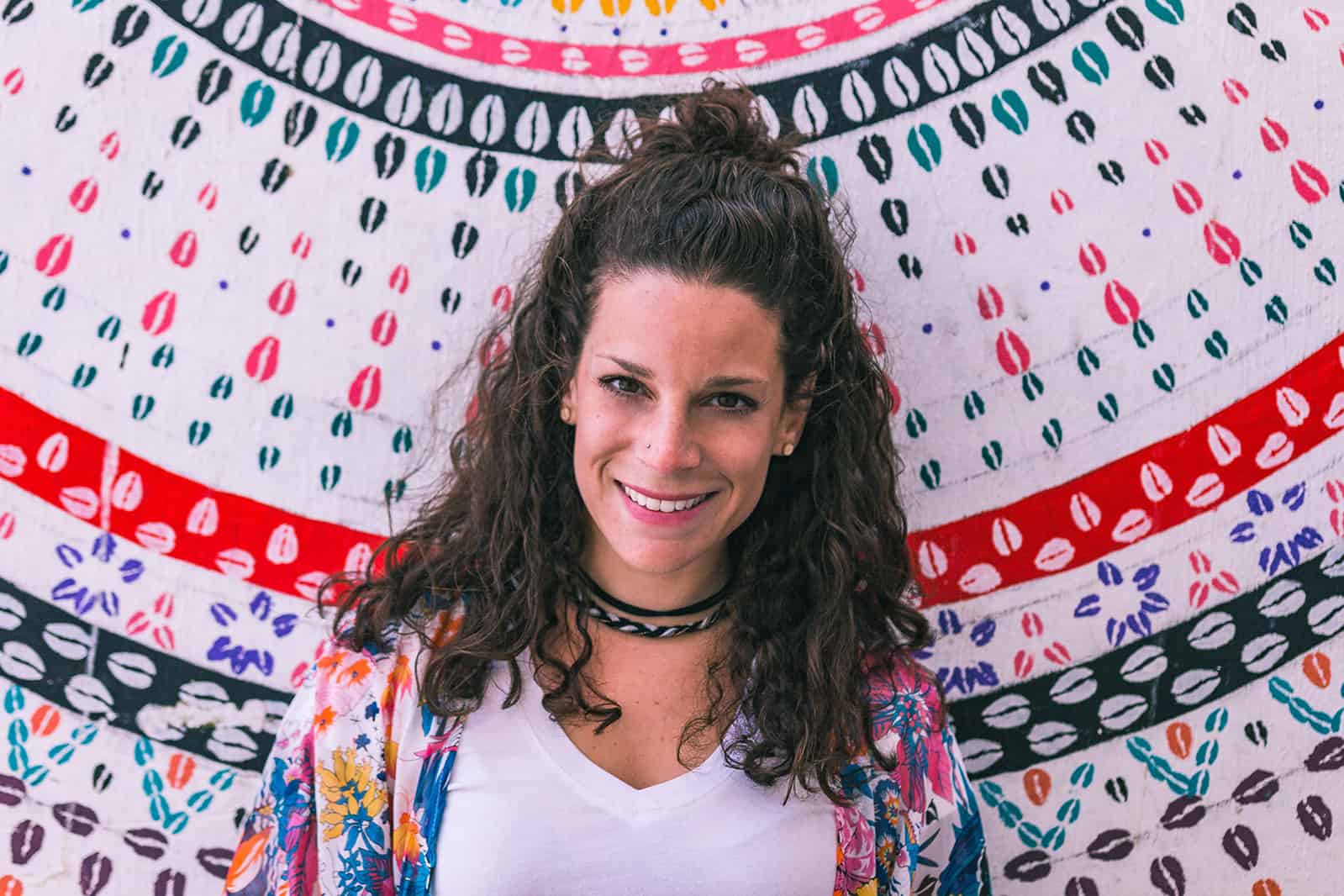 Nina Ragusa is an adventurer, messy bun master, breakfast fan, and full-time travel blogger. She's been abroad since 2011 and blogging on Where in the World is Nina? for nearly as long. Nina helps people like you move around the world while making money. She loves talking about how to work abroad and online to travel longer!