The following guide to California is authored by Tom Masters.
Since men rushed to the state in the 1800's with dreams of striking gold, California has been a popular place those who have big dreams. Whether the dreams are of getting a big break in the film industry or just finding a great spot to surf or relax with nature, there are many areas of California that make great travel destinations.
If you have traveled the world as an expat, you will be impressed to know that California has such a wide array of people, foods, entertainment, and culture unlike anywhere else in the United States and it is one state that you should consider when making travel plans. Some of the best places to visit when taking a west coast trip include the following California destinations.
The Best California Travel Destinations
---
Wine Country
No matter what time of year it may be, spending time in the expansive California wine country is going to be not only a great adventure, but it is also one of the most romantic trips you can take in California. Starting off in San Francisco, you will want to see if you can catch a tour of wine country starting right at your San Francisco hotel. This way, you won't need to drive because you'll have a driver to take you where you want to go while you sit back and relax, enjoy the scenery and sip on a little of the locally made wines. Your driver can take you to the various wineries along the way where you can enjoy tastings and tours of the local vineyards.
Hiking around in wine country is also a nice way to really get away from the hustle and bustle of life in the city and enjoy the peace and quiet of the natural surroundings. Roughly 150 miles north of San Francisco you can enjoy a great hike through the Mendocino Headlands Trail where you can catch glimpses of the beautiful coast and the majestic waters while backpacking your way to a quaint bed and breakfast by the sea.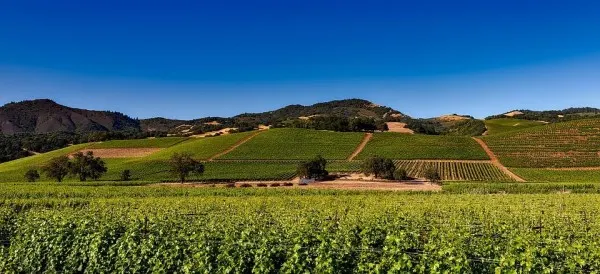 A favored spot for travelers is the Stanford Inn by The Sea on Comptche Ukiah Road in Mendocino. They are a pet-friendly B&B and offer gourmet meals, a wellness center and spa, yoga classes and much more. Be sure to check out the wineries including Toulouse Vineyards in Philo, California and Paraiso Vineyards in Soledad. If you head farther into Napa Valley, you should check out Rutherford Hill Winery where you can find handcrafted wines and catch great views of Napa Valley while touring the vineyards or you could take a hot air balloon ride across the Valley.
.
During wine tours in California, you can take time to explore the local area, have a great meal and enjoy some of the sweetest desserts and delicacies offered by many of the local wineries and cafés. You will find many areas that are affluent and prosperous during your time in wine country, but you will find the people are very down to earth and friendly whether you are local or a tourist.
Alcatraz
If you are heading to San Francisco, you need to take a tour of Alcatraz Island. Alcatraz was once a federal prison that housed some of the most notorious criminals in the nation. Today, it is a very popular tourist location and allows the public to see firsthand where prisoners were housed, where they ate and even the foods that they ate while in prison.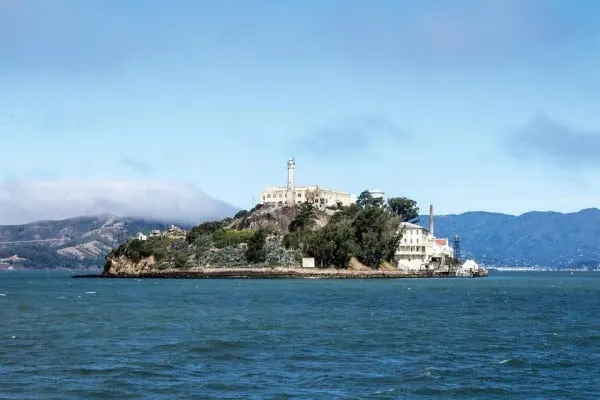 The tour also includes a stop at the gift shop where you can buy numerous souvenirs of Alcatraz including t-shirts, coffee mugs, and even souvenir soap. The tour takes a couple hours to complete and you will have plenty of time to see the prison as well as explore the island and beautiful gardens around the prison. The best part is that your tour is not expensive and since it is self-guided, you won't need to rush to see things before leaving and heading back over on the ferry.
Santa Cruz Food Tours
You don't have to be a foodie to enjoy a Santa Cruz Food Tour. Tours are available at a variety of Santa Cruz locations and you can walk the streets and blend in like a local as you stop to check out small plates of food from various local cafés and restaurants. The food tours usually take around three hours to complete and in that time, you will have a guide show you where the best places to dine are in the area. Food tours include a full menu of main courses, sandwiches, desserts, wines and so much more.
On top of the great local foods you will be able to sample, you will find there are many things to do in Santa Cruz and will have ample opportunity to see the local sites, the coastline, surfers and so much more during your tour.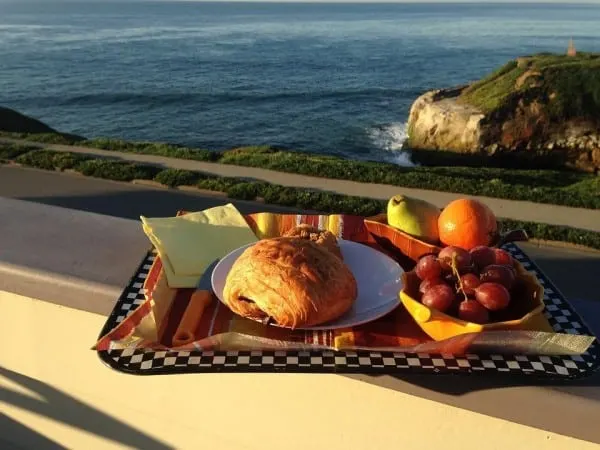 When you travel to California, you will quickly see that the state has a wide array of natural beauty which is appeasing to tourists. You will see beautiful mountains, flowing prairieland, a majestic oceanic view and even bustling cities where you can spend time shopping at exclusive boutiques, dining at some of the nation's best restaurants and socializing with some of the most amazing, and diverse, people in the entire country. It is easy to find a hotel in California and there are many great places where you can spend days camping, hiking and enjoying the great outdoors as well. Be sure to pack your camera because you are going to find that there are many beautiful shots you will want to take while traveling through this great state.
Bio:
Tom is an entrepreneur who loves to travel. He visits many countries and has relocated to Ireland part time. He travels and works with his business A-1 Auto Transport, which keeps him busy. He likes to write for his blog from back home in California on his spare time.