The following post is authored by Nate from Live Outdoorsy.
Did you know that people are more than 10X more likely to visit Europe than they are South America? Despite the endless amount of backpacking opportunities at more than half the cost, it is often overlooked to the normal world traveler.
Perhaps it's the fact that the native people speak Spanish (Portuguese in Brazil) or maybe because it is slightly third world in a few spots. Sadly, South America is often overlooked by the average traveler.
Over the last 4 years, I have made exploring South America a personal journey of mine and have even met my Colombian wife through my desire to travel in Latin America. But that's a story for another time.
There is so much natural beauty in South America that you would be foolish not to put a couple of these 7 South American destinations on your bucket list. Everywhere I have visited, the people are friendly and extremely welcoming to any and every tourist that comes through.
Finally, if you are worried about speaking Spanish, please know that almost all of these tourist spots have plenty of English speakers that are willing to show you around for a small cost.
If I haven't convinced you yet, hang tight and check out the list of the top 7 tourist destinations in South America.
7 Best Places to Visit in South America
Las Lajas Sanctuary in Colombia
Situated in Narino, Colombia, near the Ecuador border, this basilica church sits inside of a canyon at the Guaitara river.
The sanctuary basically finds its existence based on legend. A mother and her deaf-mute daughter hid on the location where the church stands to get out of a storm.
While hiding, the Virgin Mary supposedly appeared to the daughter which was seen as a miracle. The church attracts thousands of pilgrims a year and has officially been recognized by the Vatican.
The church is accessed by a wide walking bridge that leads to the entrance.
I went here when I first started dating my wife and was blown away by how the basilica was surrounded by the beautiful mountains on every side with an accompanying waterful coming down the mountain.
By the way, it only cost a taxi ride to get there and a small fee to enter the basilica.
If you like visiting old churches like that of St. Peter's Basilica in Rome, I have no doubt you will be blown away by the Las Lajas in Colombia.
The Galapagos Islands in Ecuador
The Galapagos Islands is one of the most prime spots in the world to observe wildlife in its natural habitat.
This group of 19 islands features an unbelievable amount of biodiversity including animals and plant life. Visitors are often able to get up close and personal with the animals and experience the variation among each island.
Each island is unique with a few made of complete rock and others with soft, sandy shores. Something to keep in mind is that visitors are only allowed to access the islands when accompanied by a licensed guide.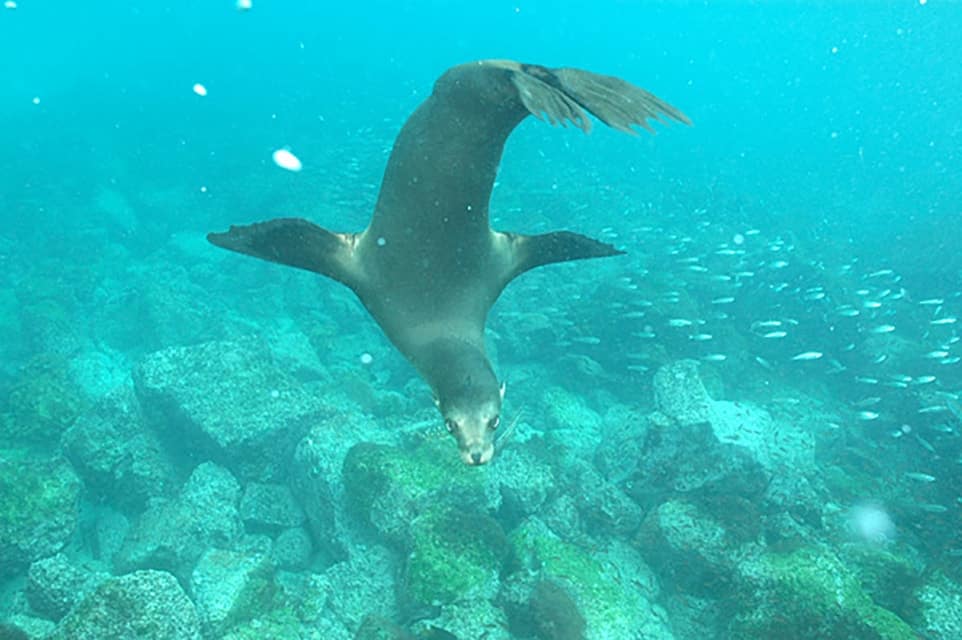 Small boats bring groups of around 30 people to the islands at a time. It's important to travel smart, and pick the right months to travel, as this is one of the more populated tourist destinations of all the places on the list.
Tours are highly advised to be booked in advance, especially during the busy months of July, August, December, and January.
Although I have not visited the Galapagos yet (it's a bit on the expensive side), I have it on my bucket list as the wildlife is known to be fantastic.
If you love animals and natural wildlife, you should definitely check out this destination.
Machu Picchu in Peru
Machu Picchu is my favorite tourist destination in South America.
A couple years back, I traveled to this fantastic site with friends for the 4 day Inca Trail which culminates with reaching the Sun Gate and overlooking the iconic Incan ruins.
This 7 wonder of the world attracts hundreds of thousands of visitors per year and is easily one of the most popular sites to see in South America. People from around the world come to trek in what was intended to be a palace for a former Incan emperor.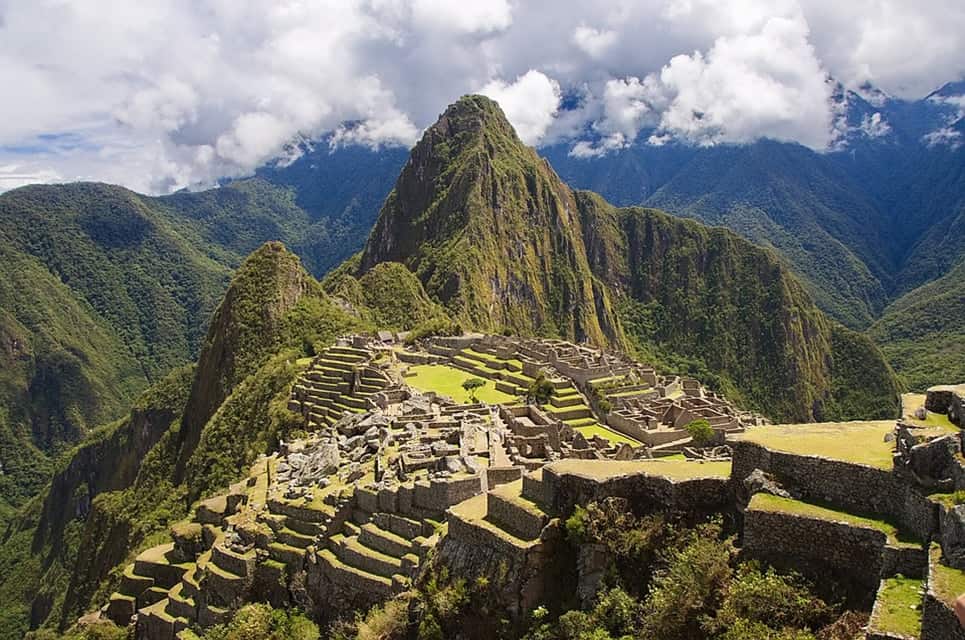 The site takes you through the Inti Watana, the Temple of the Sun, and the Room of the Three Windows.
The beautifully ornate Incan city of Cuzco was wiped out by the Spanish conquerors in the mid-1500's. At that time, the Incans abandoned Machu Picchu as they were being pursued.
Amazingly, this historic site went hidden in the jungle never to be seen again to the normal world until July of 1911 by English explorer Hiram Bingham. The history here is spectacular and well worth the trek even if you have no interest in doing the hike.
Machu Picchu can be accessed by train and by foot. Although there are many benefits of hiking the 4 day Inca trail, you need to be in tip-top shape to finish it, so I don't recommend it for the casual traveler that doesn't want to be pushed to the limits.
In both cases, tickets must be purchased very well in advance for the hike, tourist site, and for the train ride in.
The Swing at the End of the World in Ecuador
This next one is not for the faint of heart. I am a bit afraid of heights and a wimp at times and have not done this one yet.
That being said, maybe I will work up the courage to do this soon. For those that like to have their adrenaline rushing, this destination is worth considering.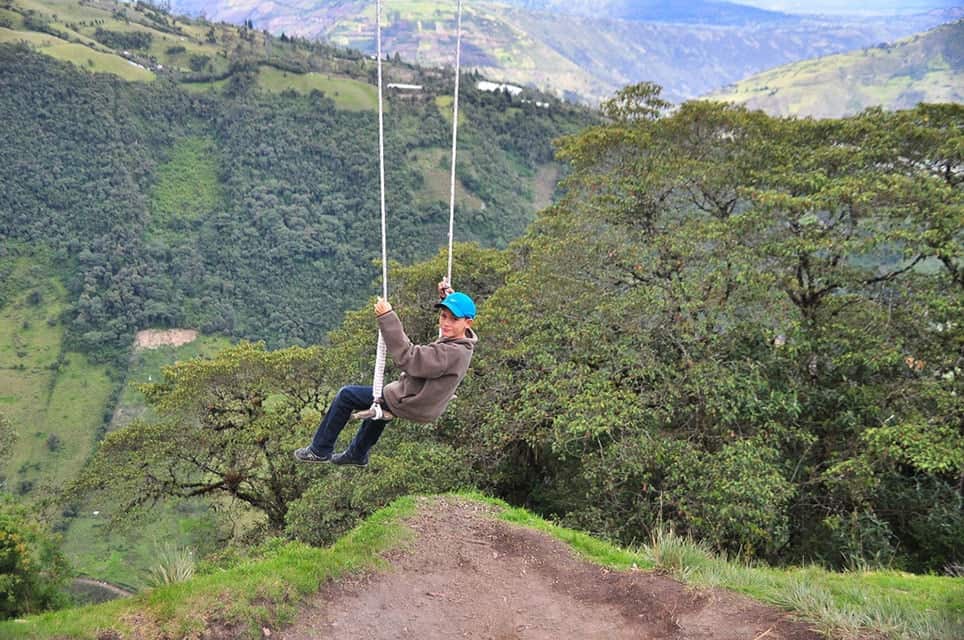 As the name suggests, this swing sits above what is the actual end of the earth (a part of it at least).
The swing hangs from a tree that also holds a treehouse used for seismic measuring in bathrooms. Across the canyon sits a volcano for which the swing seems to have been built to observe.
Many make a point to take a risk for the thrill of it all…and sometimes to get a good picture in. There are no safety precautions in place, so all swingers do so at their own risk!
Check it out if you want an experience you will never forget.
Easter Island in Chile
Many travelers are drawn to the mystery that can be found on Easter Island.
The island is one of the most uninhabited on earth. Most are interested in viewing the statues that were built and somehow moved across the land by the ancient Polynesian peoples.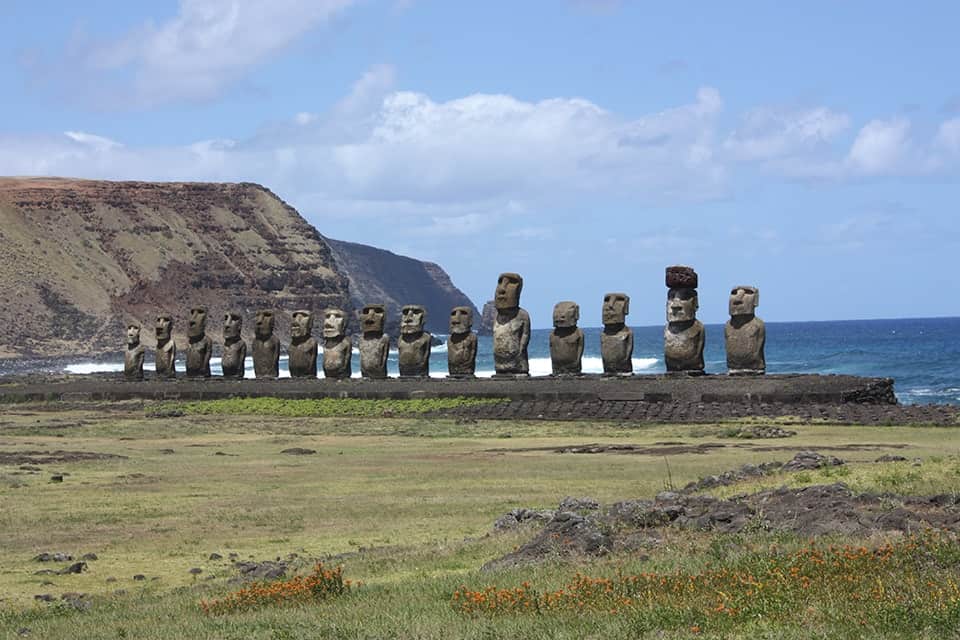 Chances are you have seen these legendary statues in some photos at some point in your life. They are truly magnificent and unique in comparison to the usual historic sites.
Access to the island can be done by flights from Tahiti and Chile. Be advised that flights are rather expensive due to the lack of competition for both airlines from these locations.
That being said, it is most certainly a place worth visiting!
The Iguazu Falls between Argentina and Brazil
Have you ever seen Niagara Falls in New York? If you like big waterfalls you will most certainly love the Iguazu Falls.The falls have been said to be even more impressive than Niagara. In fact, The Iguazu Falls are nearly 3 times as wide as Niagara Falls.
With tons of water pouring down and surrounded by the lush jungle, it is truly a sight to see. The falls can be viewed from the Argentina side or the Brazilian side.Visitors can either enter from the Brazilian side after entering the city of Foz do Iguazu or from the Argentinean city of Puerto Iguazu.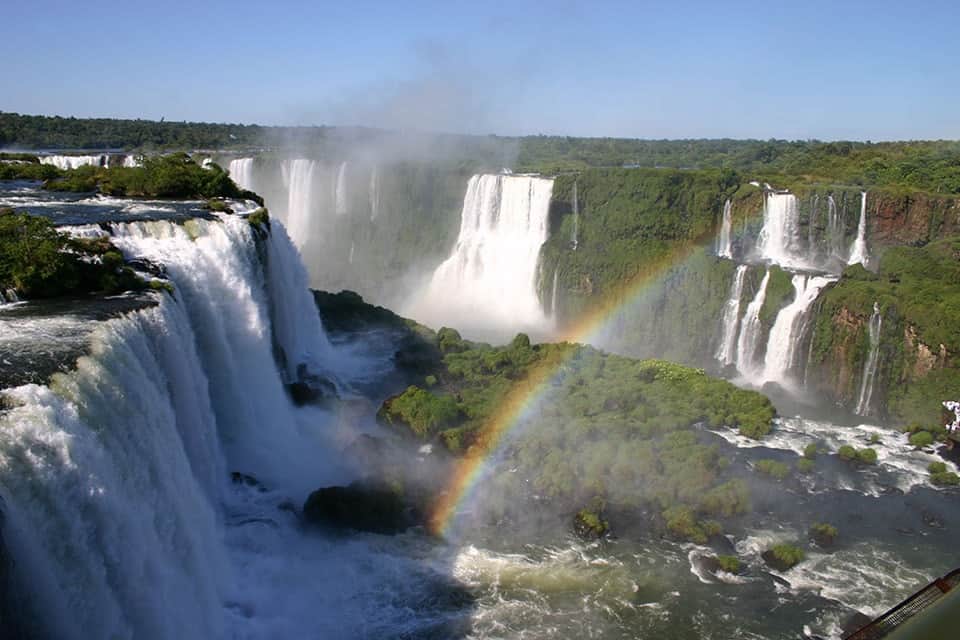 Crossing between sides has different requirements for passport holders.For example, U.S citizens do not need a visa to enter Brazil or Argentina. Just recently, Americans now no longer need to pay the $160 reciprocity fee to enter in and out of Argentina. If only this law was passed a few years ago when I flew in!No worries, pick your preferred destination and check out these gorgeous waterfalls.
Of course, this is just one of the most amazing things to do in the area, here are other must-visit spots for Brazil.
Buenos Aires in Argentina
Buenos Aires is one of the biggest cities in South America and probably the highest trafficked next to Rio de Janeiro in Brazil. Buenos Aires is often called the "Paris of the South" due to its beautiful architecture and outdoor cafes.
It is filled with foreigners from many different countries that introduce them to a high-class urban experience. Anyone seeking to see lots of culture should book themselves a trip to Buenos Aires.
Personally, I began my South American journey in Buenos Aires almost 4 years ago. The memories from the local parks, museums, and cafes are still with me to this day.
The month that I spent in Buenos Aires sparked in me a greater desire to learn Spanish and visit every country in South America (I am still missing a couple).
Argentinians are famous for their vino (wine) and have fantastic steak and a passion for art, dance, and soccer. The fans actually sing team chants the entire soccer game.
The passion and happiness that Argentinians display on a daily basis is quite remarkable.
If you are looking for a great, modern Europe like feel to get you started in South America, I recommended you begin with Buenos Aires. It's a great starter city for anyone looking to see South America.
In fact, while you're in Argentina, wouldn't you like to see the end of the world? No! Not literally, I mean, Ushuaia, which is nicked name "The End of the World!" This gorgeous town is perfectly positioned to bliss out resort-style, see the penguins, and if you're truly adventurous enough, take a trip to Antarctica. There are quite a few trusted tour operator like Oceanwide Expeditions to take you on the epic trip.
Why You Should Visit South America
I hope by this point you are convinced that South America is full of places to see and things to do.
The scenic beauty serves as its own attraction and a backdrop for all the culture that you will take in. If you want something new, or if you feel you have seen it all traveling, please know that there is so much more that awaits you down south.
Do you have any questions about traveling to South America? Please reply in the comments and I am more than happy to answer any questions you might have.
Bio: Nate Alger is an avid hiker and world traveler that writes on the best hiking tips and gear recommendations at LiveOutoorsy.com.
Feel free to pin about