The following post on the Philippines is authored by Pierre De Braux.
First arriving in the Philippines is like a warm hug on a winter's day. I came here at the end of 2015, and I remember it like it was yesterday.
Of course, I've done my research like reading articles about its famous travel destinations and its people beyond their prized boxing champion, Manny Pacquiao. I can still remember how excited I was because I would be stepping foot in a totally different environment with a lot of hope.
Aside from its tropical climate (no temperature below 30 degrees Celsius for the most of the year!), the Filipinos are welcoming and accommodating of expats. All I can remember from that first day here is how their genuine smiles greet you in the streets and even in the formal business districts. It is almost a sin not to smile back and greet them with the same enthusiasm.
And so, I adapted, I learned, and I blended in. The Filipinos made it easy. In my one year of stay, here are the things I learned so far living in this beautiful country. I'm sharing it for you to know a little bit more about the Philippines, which I can now call home.
1. Accept Differences and Embrace Diversity
It is not the "melting pot of cultures" for nothing. I have seen the influences of its colonizers from their physical look up to their customs and day-to-day life. It's amazing that the country is an archipelago, surrounded by bodies of water in every direction, but the close-knit family attitude and Filipino pride are strong.
Filipinos, who are known for being very accepting of different cultures, have ingrained Spanish, American, and Chinese customs to their own. The public transportation like jeepneys, the fondness in eating in fast-food chains like McDonald's and Burger King, and their appetite for Chinese food like pancit, siopao, and siomai—all distinctly tweaked and customized to the Filipino palette. There's even a Chinatown in the central Manila! How awesome is that?
The Philippines is a great place for expats because they don't look at skin color and race. In my stay here, I've seen African-Americans, Koreans, and Aussies, and all of them seem to blend in. The Filipinos help you adjust to the culture, and at the same time, they get to know you and where you originally came from.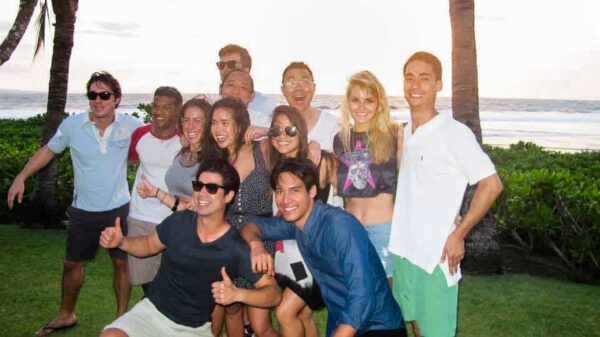 2. Love Food and Eat Rice
I surely learned how to eat rice as an expat in the Philippines. Not just for lunch, but for breakfast and dinner, and sometimes, merienda (their term for afternoon snacks), too.
Filipinos love their rice, and I do not doubt that because their cuisine seems to require a bowl of rice all the time. They get their energy source from rice and very seldom on pasta and bread.
The food is tasty with a mixture of different spices. I personally love Sinigang (boiled meat or pork with a hint of sourness), and Adobo (pork or chicken cooked in soy sauce, garlic, onion, and pepper).
Filipinos love their exotic food, too. Where do I even begin describing Balut? It is a duck fetus still inside its egg shell and boiled in water. You eat it with vinegar and salt to have the best experience!
The Philippines doesn't mind spending a huge chunk of money for food especially when there are visitors. When I first visited a friend in his hometown, his family prepared a complete course meal. As you learn how to eat the Philippine cuisine, you also learn how to share and do a little chitchat over lunch or dinner.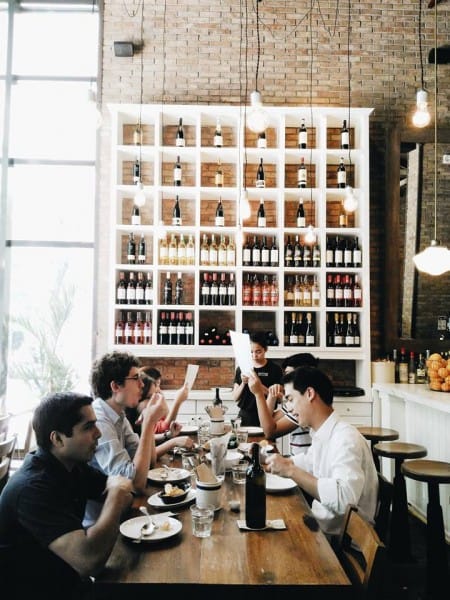 3. Sing Your Heart Out
I have to attest to this. In every corner, you'll see a place where you can sing from sidewalk karaoke to KTV bars. Their TV programs are full of singing competitions, and Filipinos are good at singing—hands down!
It is almost mandatory to learn the lines to Anak by Freddie Aguilar, and of course, their Philippine national anthem, Lupang Hinirang. Kids and adults alike would even teach you novelty songs like "May Tatlong Bibe" (Three Little Ducks), and "Paa Tuhod Balikat Ulo" (My Toes My Knees My Shoulder My Head).
I, for one, don't have the best singing voice but it doesn't matter! Just key in your song and grab that mic with confidence.
4. Celebrate Everything
They have a fiesta (feast day) for each patron saint, and Christmas and New Year are big in the Philippines. Families gather every 25th of December. Some would travel to their provinces to spend their time there during the holidays.
Birthdays are a huge deal to them, too. I've been to a few small parties during my stay here, and they didn't mind if we just met a few minutes or hours ago. They allow you to celebrate with them, have a few drinks, and make sure you'd have a grand time. All of these are a testament to their happy and positive disposition in life no matter what they're facing.
5. Speak English with No Worry
English is their second major language next to Filipino, and I did not have a hard time adjusting and conversing with them. Sometimes, they are even better at it.
The road signs are in English, so you'll never find yourself getting lost. The Filipinos will speak to you in English when they see that you are an expat.
But sometimes, as an expat in the Philippines, you want to converse with them in their native tongue. Learning a few words like "Kumusta?" (How are you?), and simple questions like "Anong pangalan mo?" (What's your name?), and "Ilang taon ka na?" (How old are you?) will help you in your everyday errands and in meeting people along the way.

6. Chill on a Beach
Distressing is not a problem in the Philippines. Just drive two hours to any point and you'll find yourself on a beach. I'm talking about beautiful and pristine beaches!
The waters are crystal blue, and the sand on your feet are fine and white. I didn't even have to fly out of the country to experience a different beach. A bluer water and whiter sand is just a domestic flight away, which is the famous island of Boracay.
Traveling inside the country is not a pain in the pocket. You can wander cheaply and bring a few of your travel essentials. Wherever you are in the country, the Filipinos will lend you a hand when you encounter a problem.
I will not judge you if you want to pack your bags now and fly here in the Philippines. I can definitely say I'm not the same person who landed here in 2015. I'm better, wiser, and more Filipino, to say the least.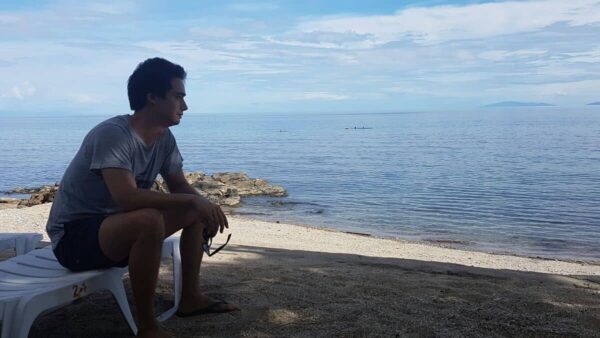 The things I've learned here are life lessons I carry on for life and if things change, moving to another country again would be no sweat as I apply the brand of hospitality best known to the world. If I adjusted this fast and this comfortably, what more when you experience it for yourself?
More Around The Philippines
Where will you go after the Philippines?
Laos | Malaysia | Singapore | Indonesia | Thailand | Cambodia | Vietnam
---
---
>>> EVEN MORE ABOUT THE PHILIPPINES <<<
How to Get to El Nido From Puerto Princesa (Palawan, Philippines)
Where to Stay in El Nido: Hostels, Hotels and Resorts
Things to Do in El Nido: A Guide to 3-5 Days in the Philippine Paradise
13+ Day Trips and Tours to Take in Manila, Philippines
Your Intro to Palawan, Philippines: 9 Things to Do in Puerto Princesa
Years After a Super Typhoon: What Traveling Leyte and Samar Are Like Now (Philippines)
A Guide to Kalanggaman Island: Basking on One of the Best Sandbars in the Philippines
2-Day Sagada Itinerary in a Blissful Sleepy Town in the Mountains of the Philippines
Exploring the Rice Terraces of Banaue and Batad
Siquijor Island: Crazy Bike Rides and a Witch Hunt
A One Day Bohol Itinerary – Jungle Huts, Tiny Monkeys, and Chocolate Hills
Cebu City- Boo / Neverland Manila Festival- Yay!
Welcome to the Philippines! Not
---
---
Bio:
Pierre De Braux
Pierre is a content strategist at Spiralytics who loves to read, write and learn about all things digital marketing-related. In his free time, he loves travelling and pines for a faster internet connection so he can watch cat videos in ultra high definition.
---