Oh Miami! The beautiful international city of Florida, fuelled with the delightful subtle influence of Cuban cafes and cigars that fill Little Havana. Oh Miami, with it's beautiful, glamourous beach! The perfect place for a welcome break with pure white sands, ample opportunities to surf, funky architecture and a lot of hip and happening nightclubs! Regardless of how much fun you will have there, there is equally many treasures to explore on Miami's doorstep. Here are 5 awesome places to see on your road trip from Miami to Key West.
Road Trip From Miami to Key West
The 150-mile road trip from Miami to Key West is one of the greatest and most popular American road trips that you might be considering. There are an abundance of fascinating sights to see but if you want the best of the best, here are my top 5!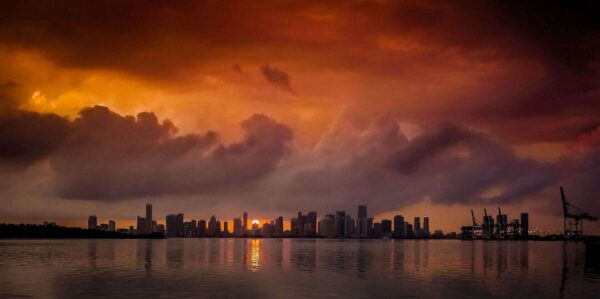 1. Key Largo
It's only 60 miles away from downtown Miami, so this island paradise is an easy first stop for you on your great adventure! You're not going to find the best of the best of this place on the road but in fact in its waters! Key Largo is the only living coral reef in the North American continent, so if you're a diving water baby, this is the place for you! There's even an Underwater Hotel here but if you'd rather stay on dry land, the beaches are perfect to relax on. Want to go hiking instead? There're some excellent nature parks to explore.
2. The Village Of Islamorada
This delightful village of islands is about two hours away from Miami. It is also the perfect spot to stop for the night if you have time. The sunsets here are stunning and the restaurants particularly cater to this experience! Renowned as the Sport Fishing Capital of the World, sport divers love it here for its shallow coral reefs and shipwrecks. Make sure to check out The Eagle, a 287 foot ship! There is even a History Of Diving Museum – the largest collection of its kind in the world!
3. Seven Mile Bridge
By far the most jaw-dropping crossing on your way from Miami to Key West is the Seven Mile Bridge. It's the highest and longest crossing and the perfect opportunity to soak up the spectacular views around you. You'll discover the remains of the old railroad, the ruins of another iron bridge and of course, see the clear waters all the way across.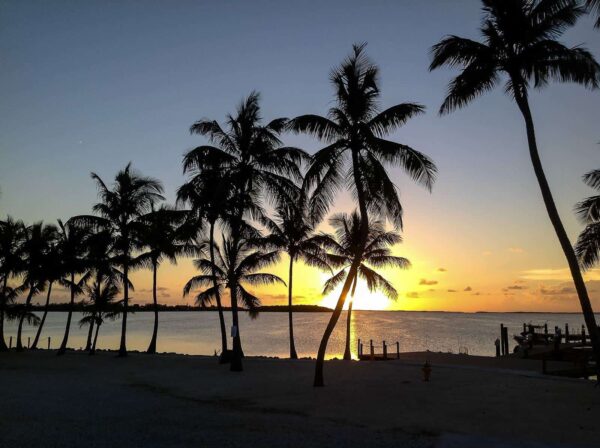 4. Bahia Honda State Park
Bahia Honda State Park has it all with award-winning beaches, snorkeling, some really nice quiet downtime areas, kayak rental, and the fascinating Looe Key National Maritime Sanctuary. You can also fish, swim, camp and cycle here so whatever your style of traveling, there's something for everyone here!
5. Key West
Your final destination and what a destination to arrive at! This is the southernmost town in the United States. Hemingway's home is right here and this wonderful hippy outpost is a great place to wander through the streets, eat to your heart's content, check out some art galleries and relax. Make sure to grab a bottle of Key West Sunset Ale and drink it as the sun goes down.
Like any road trip, heading for these sights is a great starting point but like all travelers say, it's not the destination that matters the most but the journey itself, that will give you the most pleasure!
Have you made your ESTA application? If not click here!
How To Do This Road Trip
If you're going to road trip from Miami to get to these awesome sights in the first place, you're going to need to rent a car in Miami. There are so many vehicles you can choose from, so make sure to pick one which suits your budget, your driving style and one which is going to meet your needs. Are you road tripping with kids, going solo or are you escaping on a romantic getaway? Pick a vehicle which is going to make your adventure as comfortable and easy as possible.
Don't forget to pack your snorkeling gear if you wish, and if you're diving there will be plenty of places to rent equipment but most of all, bring an empty stomach because the seafood here is the best. Happy road tripping!