Oregon is just so hot right now…
Like, not literally, I mean, it does snow here afterall! I mean as in a destination. It's really blowing up!
I had no Idea what Oregon had to offer before coming here with my boyfriend in November of last year, but I very quickly started to fall for it, and it looks like I'm not alone…
We have quite a few others who have fallen under the Oregon spell and they have divulged their most adored places right here.
I'll kick this off with my favorite things to do in Oregon…
11 Things to Do in Oregon
Bend Bound
I'm going to cheat a bit (hey, this is my own post anyway, right?) and I'm going to choose an entire town. Bend is a haven for any half-hippy hearted, adventurous, and nature loving soul out there. I had never heard of Bend in my life… Until I met my boyfriend, Garrett. He spent nearly nine years of his life calling this place home, and I'm a bit jelly. It's absolutely gorgeous. In fact, I'll go ahead and even hint that you may be reading more about Bend on this blog in the future…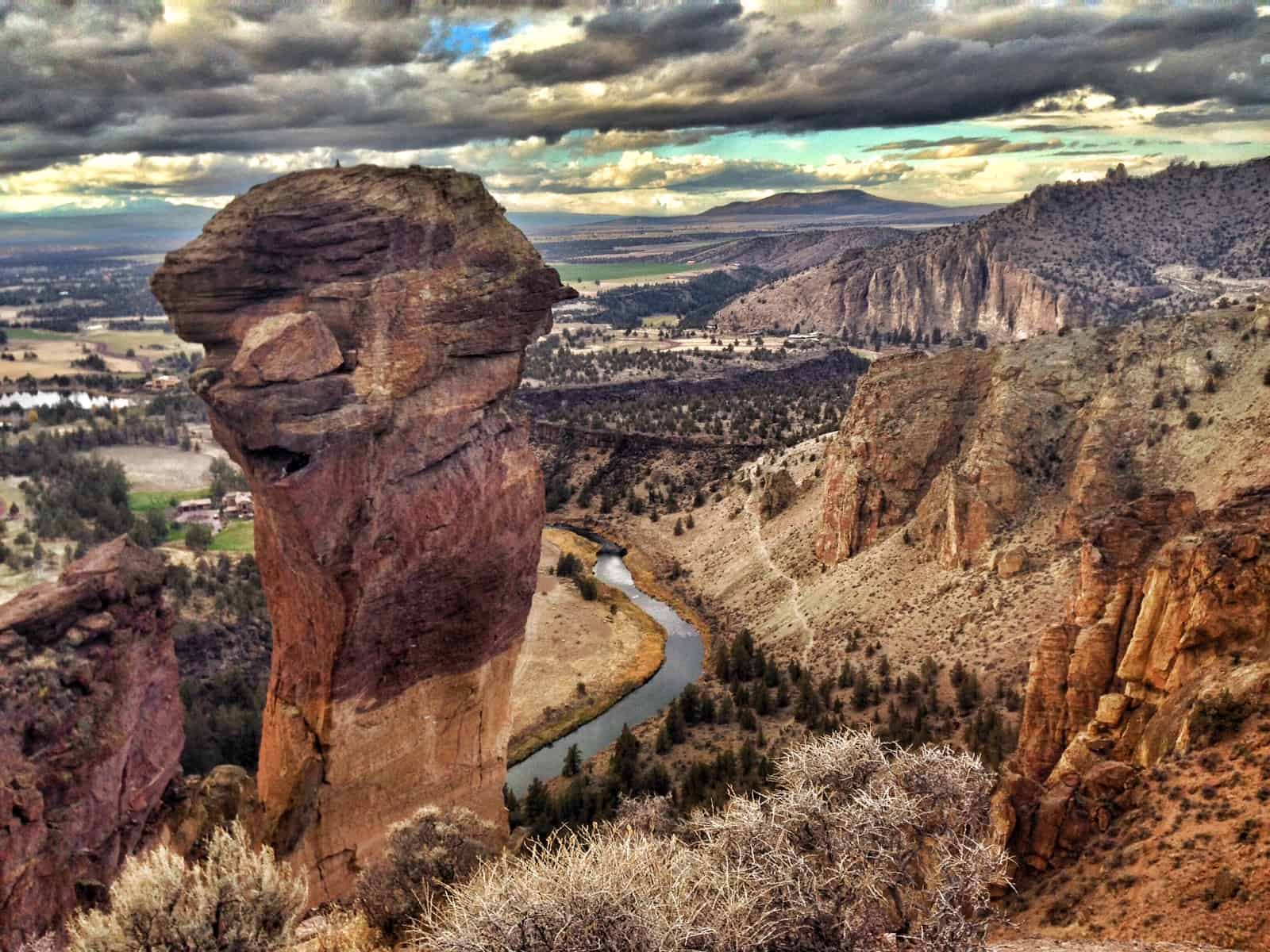 During the week we spent here, he took me to see some pretty incredible sites, my favorite being Smith Rock State Park. We hiked Misery Ridge (zero misery was experienced) and we were graced with epic views and entertaining brave souls who rock climbed heights I'd deem a big NOPE (and I've rocked climbed some scary rocks in Krabi!). The beer scene is also absolutely incredible, like, I haven't really tasted beer until I came here. This place will turn any non-beer drinker into a lover in a heartbeat. We road tripped to the Cove Palisades, nearly got caught up in the blustery snow at Mount Bachelor, and well, I guess you could just read the rest of my time in Bend with dashes of Portland mixed in my post of things to do in Oregon. Oh, and did I mention Oregon was my first, twice? You'll have to read the post to see what that means…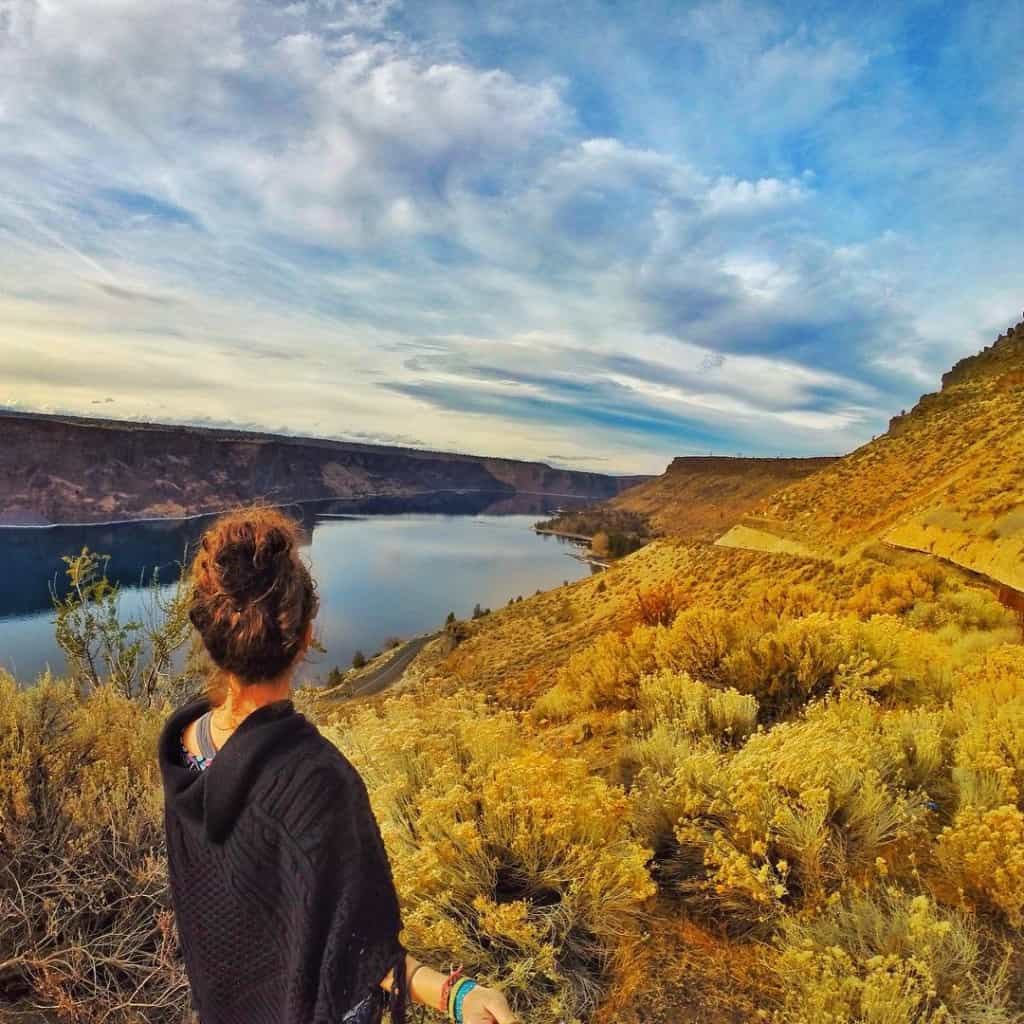 I decided to do a round-up of what else there is to do in Oregon because I'll be honest with you, I didn't think much of the state at first. However, after visiting, and by seeing how popular my first Oregon post was, I knew there was something more here!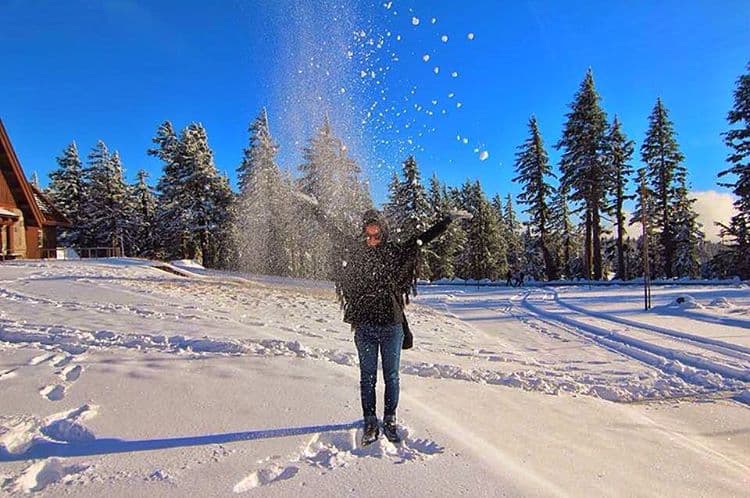 So here's a list of even more things to do in Oregon to entice you to go NOW! Like I've already hinted at, I think I'll be going back for a visit soon.
** Be sure to give my contributors some love by checking out their sites with even more helpful travel info on Oregon**
Resources for Your Trip: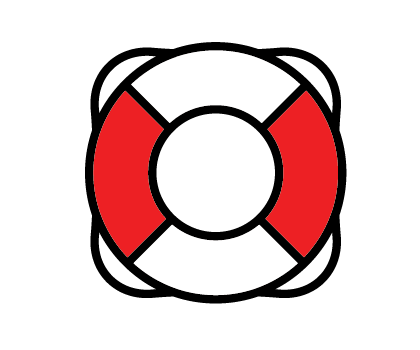 Don't forget insurance!
Get a quote with the best and easiest travelers insurance: Safety Wing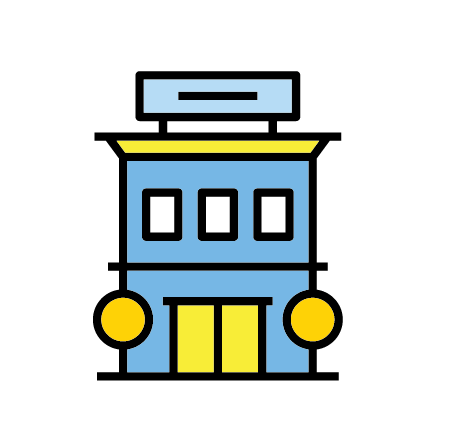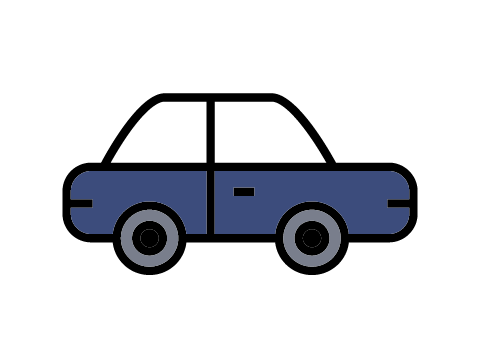 Best Deals on Vehicle Rentals: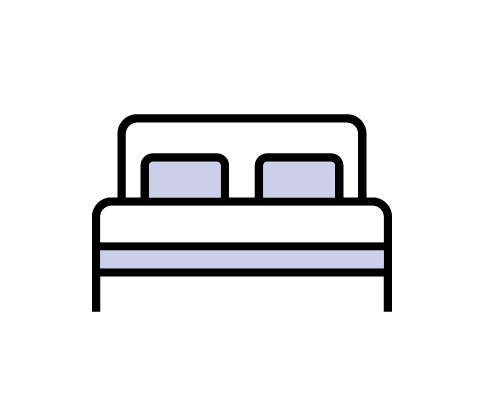 How to Get Free Accommodation Anywhere!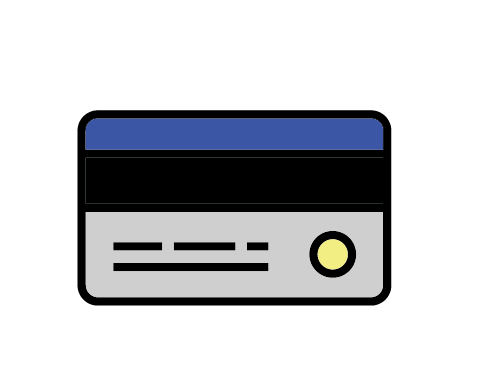 You NEED the Right Travel Cards!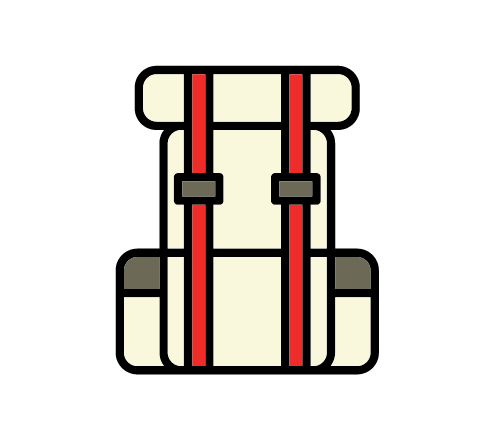 All The Gear You Need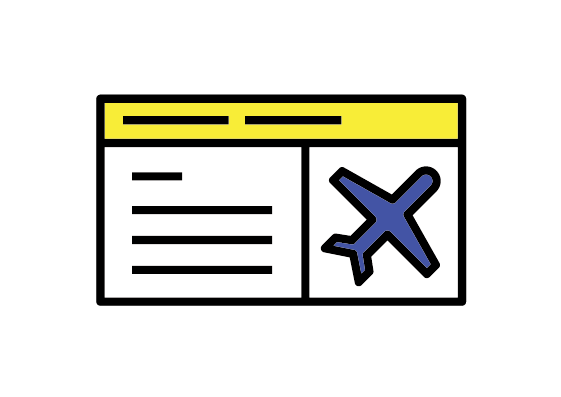 Baker City Pit Stop
With little to no expectations, we road tripped around Oregon and immediately fell in love with the 'Beaver State'. A plethora of hidden gems off the beaten path combined with a few iconic landmarks make Oregon a state you won't want to miss.
As we drove along I-84, we stumbled across Baker City which we initially thought would be a good spot to fill up on gas and grab a bite to eat. What we didn't realize is that Baker City has so much more to offer than just a few restaurants and gas stations. How does learning all about the iconic Oregon Trail sound?
Take a moment to think about the Lewis and Clark expedition in the early 19th century. When you wander around Baker City, there are countless examples of artifacts (such as the gorgeous, historic carriages), wall murals and much more to encourage you to learn more about the history here.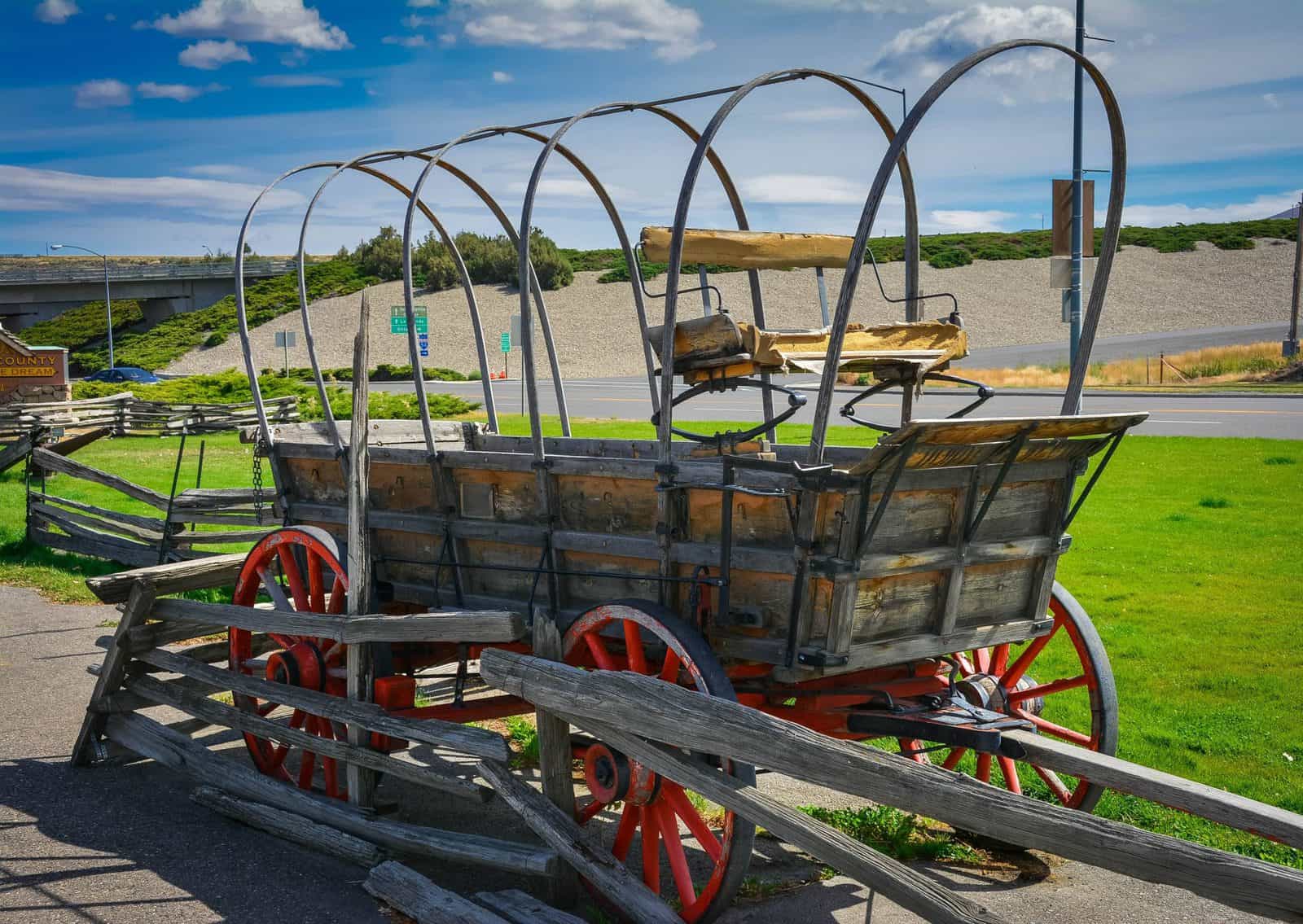 If you have time, head over to the National Historic Oregon Trail Interpretive Center in Baker City. If not, simply head over to the Visitor Center which is right off I-84 and gives an overview of the Oregon Trail history.
TIP – Ready for a bite to eat? Barley Brown's is a family-owned brewery and restaurant, offering a variety of homemade beers and delicious cuisine that will satisfy your appetite as you continue your journey through Oregon.
Portland's Food Truck Scene
Portland, Oregon is renowned for its craft beer, quirkiness, and bikes but did you know that this damn cool city is jam packed with food carts? Portland's food carts differ to others in say the likes of California, as rules state that the food cooked on the cart premises must be made from scratch so you know that you are getting a fresh deal. Yes, some of the carts are healthy but others are heaven for hangovers!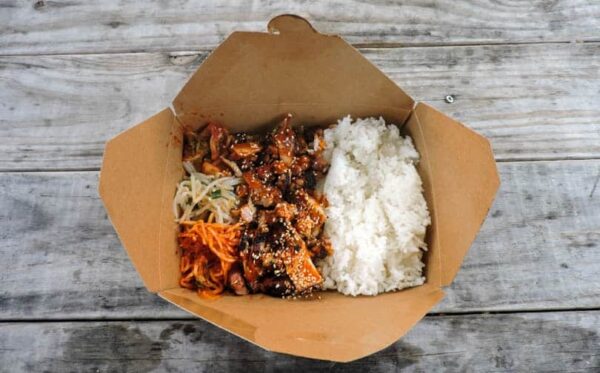 You can get any type of cuisine from Thai to German to Korean, there is even a cart called The Frying Scotsman! In true Portland spirit, many of these small business owners flourish and progress to opening full blown restaurants! Travel Portland have a handy food cart map to aid you in the path of eating your way around Portland!
Not Your Average Hotel at Nye Beach
The Sylvia Beach Hotel on Nye Beach in Newport, Oregon, is so much more than a place to sleep. This destination inn is a literary themed heritage hotel, where the name of the game is: Rest, Relaxation, and READING! Each room is uniquely decorated to represent a famous author, such as Melville, Shakespeare, Austen, Hemingway, Dr. Seuss and J.K. Rowling. Pick a different author every time, and each trip is something special. The cozy couches and wood burning fireplace in the ocean front library offer peaceful ambiance to dive into your favorite novel or just watch the waves crash onto Nye Beach. As gorgeous as the view is on the sunniest of days, a true Oregon experience is to storm watch during the winter and get a deeper understanding of that mighty Pacific Ocean! The Table of Contents Restaurant serves a divine breakfast as well as nightly family-style fine dining if you choose. A trip to the Sylvia will always leave you wanting more, to beach comb one more time, read one more book, and drink one more cup of tea.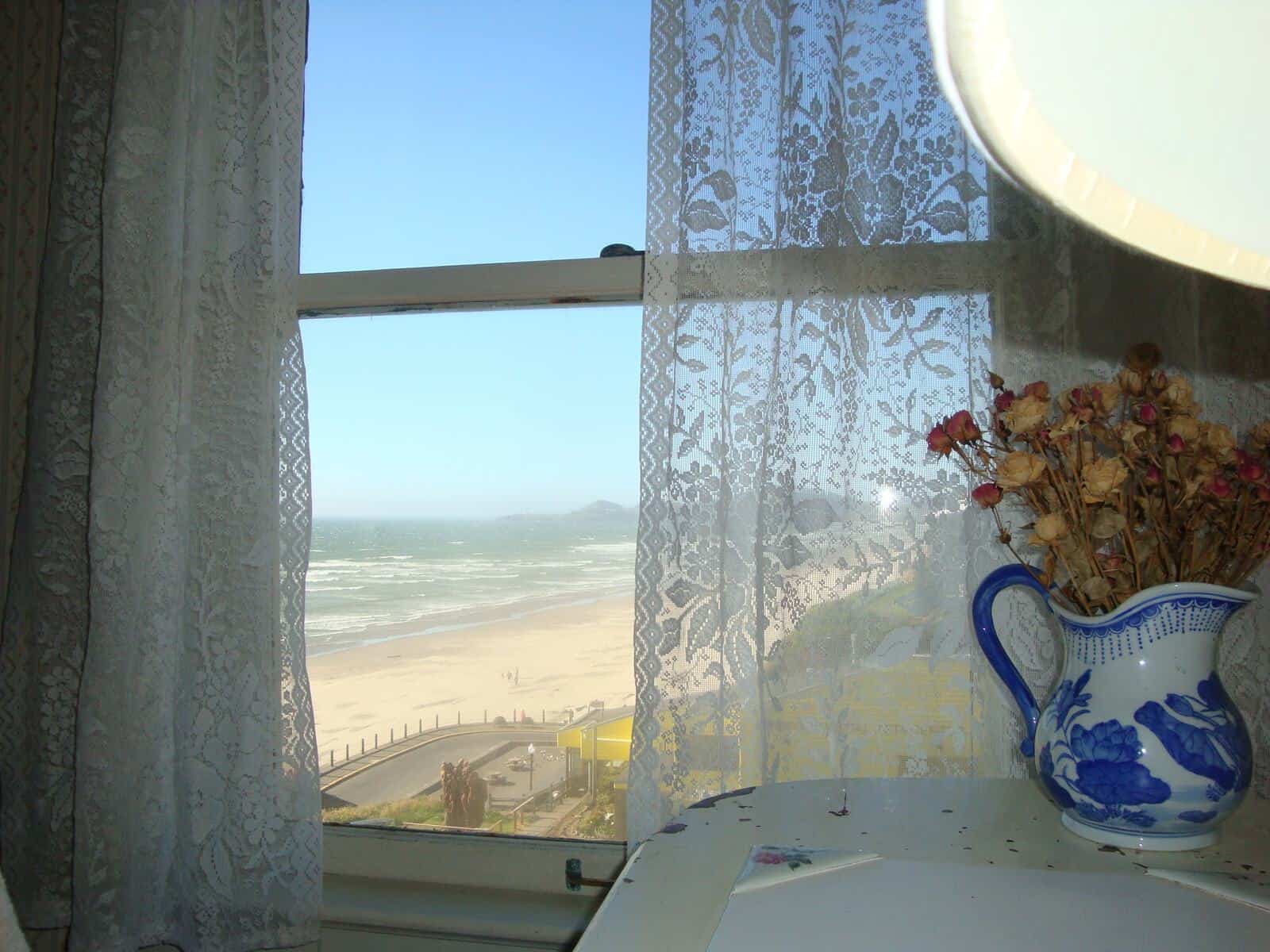 Double rooms range, in high season from $130-230 depending on room location (ocean view or not). Prince includes breakfast.
Swan Island Dahlias
Located in Canby, not too far south of Portland, Swan Island Dahlias is a particularly nice destination in August and September, when these colorful flowers are in bloom. Allow a little extra time so you can take the old-time Canby car ferry across the Willamette River on your journey in or out of town.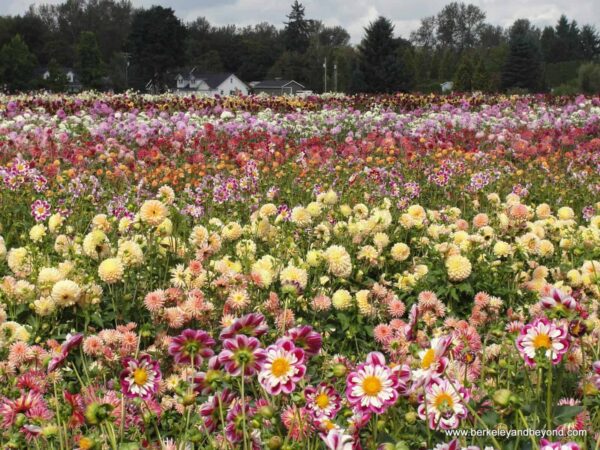 Swan Island is America's largest grower of dahlias, a flower I grew to love when I saw them in my grandmother's garden in nearby Gresham. I saw more than 350 varieties here, some with flowers as big as dinner plates. Admission is free, but you'll probably want to buy some tubers of your favorite variety or at least a bouquet from the fields to take home.
Doing Depoe Bay Like a Local
I grew up in Oregon and every summer we vacationed on the Oregon coast. It will always be my favorite place on earth! Not only is it one of the most naturally beautiful places on earth, it's also a very relaxing and fun place to vacation. You will often have the beaches all to yourself, though be aware that Oregon beaches are not the type for sunbathing and swimming. The water temperature rarely gets above 55°F (12°C). It's also fairly windy on the coast, so a windbreaker is always a good idea. Kite flying is a beloved Oregon coast activity, due to the constant breeze, as is sand castle building – so come prepared.
My favorite place to stay is Depoe Bay because the cliffs offer a great spot for the resident pod of gray whales to hang out and you can often see them playing around and feeding near the shore. It is often called the whale watching capital of the Oregon Coast. You can see whales there year-round, but the best time to catch them is the end of December and the last two weeks in March when they are migrating. In Depoe Bay, you can also walk along the seawall where there are cute little beach shop and restaurants, plus charter boat companies waiting to take you out on a deep sea fishing expedition, or to go crabbing or clamming along the bay.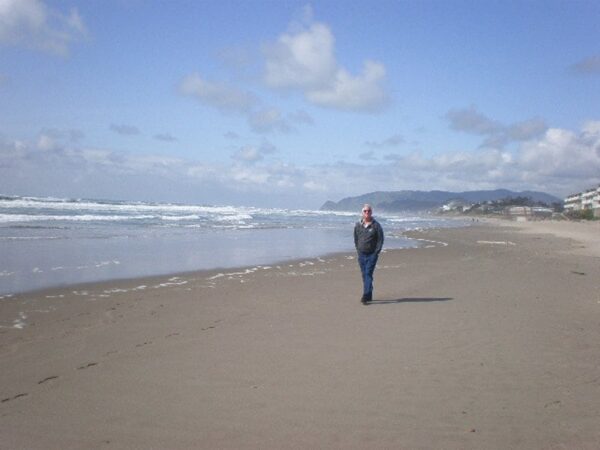 Staying in Depoe Bay affords you the opportunity to drive both north and south along the Oregon coast to other seaside towns like Lincoln City, Newport, and Seal Rock, where you'll find tons of things to do, like explore tide pools, hike to lighthouses, visit the sea lion caves, or go to the Oregon Coast Aquarium in Newport. I particularly enjoy strolling along the harbor area in Newport. It's touristy, but charming. I always stop for a bowl of chowder at Mo's and peruse the saltwater taffy flavors at Aunt Belinda's. Just across the bay is Rogue Brewery, if you like beer. They do public beer tours and tastings daily.
---
READ MORE: 17+ Badass Things to Do in Oregon: Portland and Bend
---
The Masterpiece That is the Painted Hills
The John Day Fossil Bed National Monument lies East of the Cascade Mountains, in Oregon's vast and barren high desert. The monument is famous for its evocative scenery and contains three separate sections—Clarno, Sheep Rock, and the Painted Hills.
Though the three distinct sections of the park are all worth visiting, the Painted Hills Unit is undoubtedly the highlight. The stratified hills contain various shades of red, orange, pink and brown. Short hiking trails allow visitors to get close to the intense rock colors and admire the monument's age-old fossils.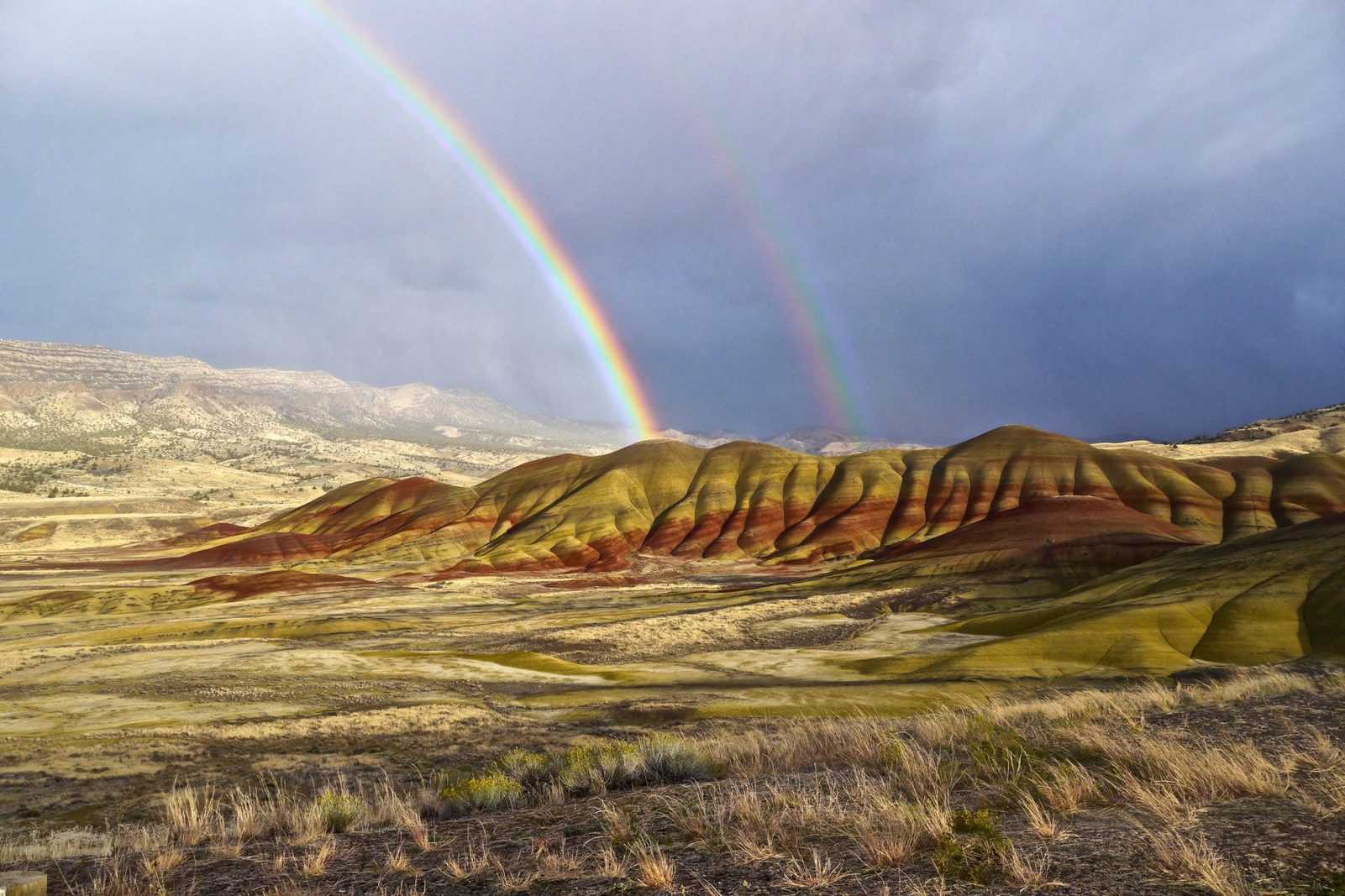 Though the National Monument is part of the National Parks Service, there are no entrance fees or parking fees associated with visiting the park.
Getting a Glimpse of Sea Lions in
Florence
America has always been like a second home for me. Since the age of 18 months old, I've traveled between Australia and America every couple of years or so. Both Montana and Oregon always stood out to me as something special. This picture was taken at the Sea Lion Caves in Florence, OR. I was super excited to revisit the area in 2014 with my boyfriend after having been here twice before as a younger girl. I'd talked up the Caves so much (San Francisco has nothing on here!) and was so excited about showing Henry what I had such clear memories of. We went into the caves and were really ….. disappointed. There were literally no sea lions in the cave.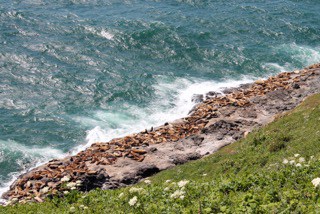 We went to leave but noticed a group of people following a track out to a lookout. We followed and found where the Sea Lions were hiding, and even saw a Grey Whale too!
Entry fee: Adults $14
Kids $8
Under 4 FREE
Parking FREE
Tip: Make sure you follow the footpath from the Caves to the lookout!
Wine in Willamette Valley
We fell in love with the Willamette Valley as soon as we saw the area's landscape dotted with rolling green hills. Just 50 miles from Portland, Oregon's wine country produces some of the best Pinot Noir in the world. Beyond the wine, the scenery is breathtaking with mossy vegetation and hidden vineyards.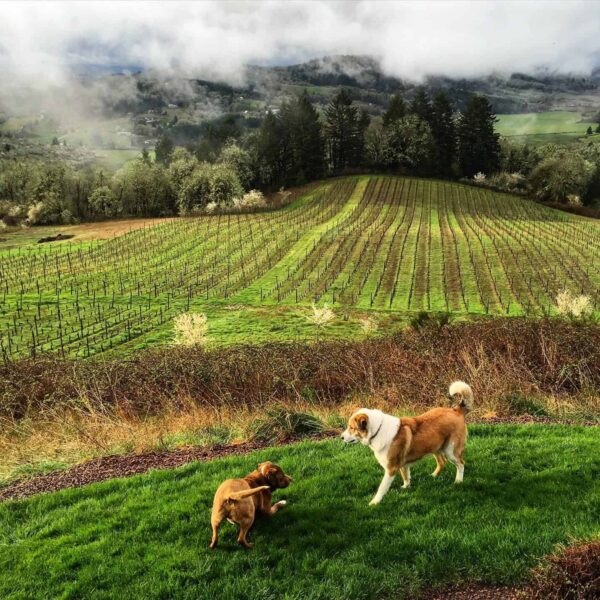 We recommend staying in McMinnville to take advantage of the town's central location, top notch restaurants and wineries. For a special treat, splurge and stay overnight at a local winery for the ultimate Willamette Valley experience. Expect to spend upwards of $200 for this type of room, but the experience is priceless for the views and easy access to wine tastings.
Checking out Crater Lake
My favorite place in Oregon is Crater Lake. I've visited many times whilst driving through, but my best ever visit was the night we spent in the National Park run lodge, right on the lip of the crater. This is the only in-park lodging, and this gets you some great benefits.
At night, the stars come out. All of them. When the skies are clear, with the lodge being the only source of light for many miles, it only takes a short walk to get to a place where the whole of the milky way can be seen easily. Bring binoculars to do some serious stargazing, or just kick back with a glass of wine from the bar and stare at the sky.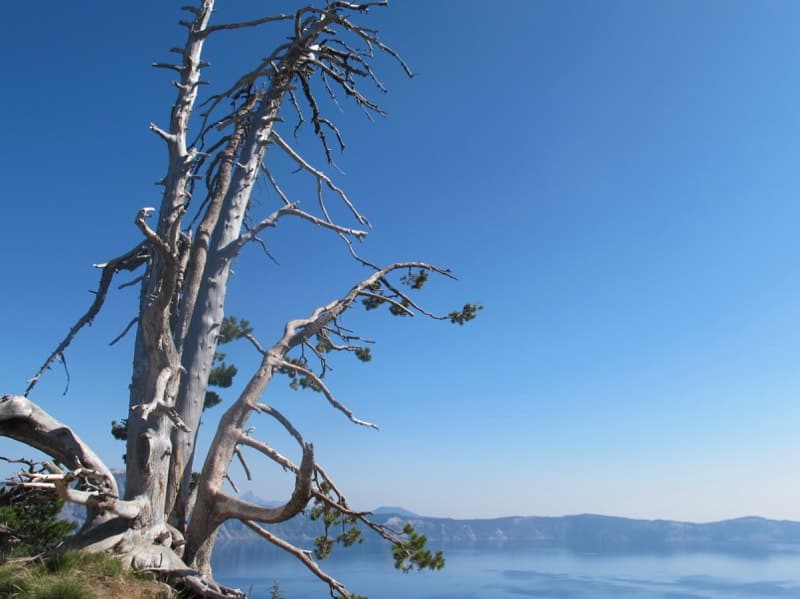 Early in the morning, before the crowds start arriving, the park is quiet. This may be the quietest place I've ever been. Even the local wildlife seems to sleep in.
You're likely to have to book a year in advance to stay at the lodge – although cancellations do happen, and the room rates for 2017 start at about $220 per night. August is the best time to visit, the snow is gone and the skies will likely be clear.
Waterfalls at Silver Falls State Park
There are plenty of beautiful waterfalls in Oregon, but none as gorgeous as South Falls at Silver Falls State Park. This is one of the most photographed falls in Oregon, along with Multnomah Falls, and believe us it is amazing! Silver Falls is not only the largest state park in Oregon with over 9000 acres but also has one of America's most impressive waterfall hikes. Located in Silverton, it's only a 90-minute drive from Portland. Most famous for the Trail of Ten Falls, a 7.5mile trail with 10 cascading waterfalls, but there are also plenty of trails for mountain biking and horseback riding. Either way, there is no shortage of green, lush trees for you to enjoy throughout the park. For the hike, park in parking lot A and start at the South Falls Lodge Trailhead. You'll begin at the most popular waterfall in the park, South Falls. This is the second highest waterfall in the park, but definitely one of the most beautiful we have seen in person!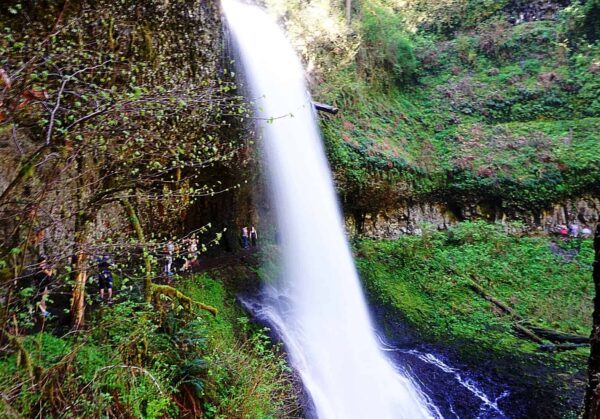 The park is open year-round, but the best time to visit is in the late spring when the waterfalls are the most powerful. Parking is $5/car for the day, no other fees to enter the park. You can also camp here for $15-20/night.
So how enticing were these places? Thinking of booking a ticket yet? Oregon is certainly blowing up and is well on it's way to becoming one of THE hottest states to adventure and sightsee around in the USA.
Before heading out on your adventure, make sure you've packed the right gear.
Have you been to Oregon? Help me add to this list and comment below!
---
Pin this!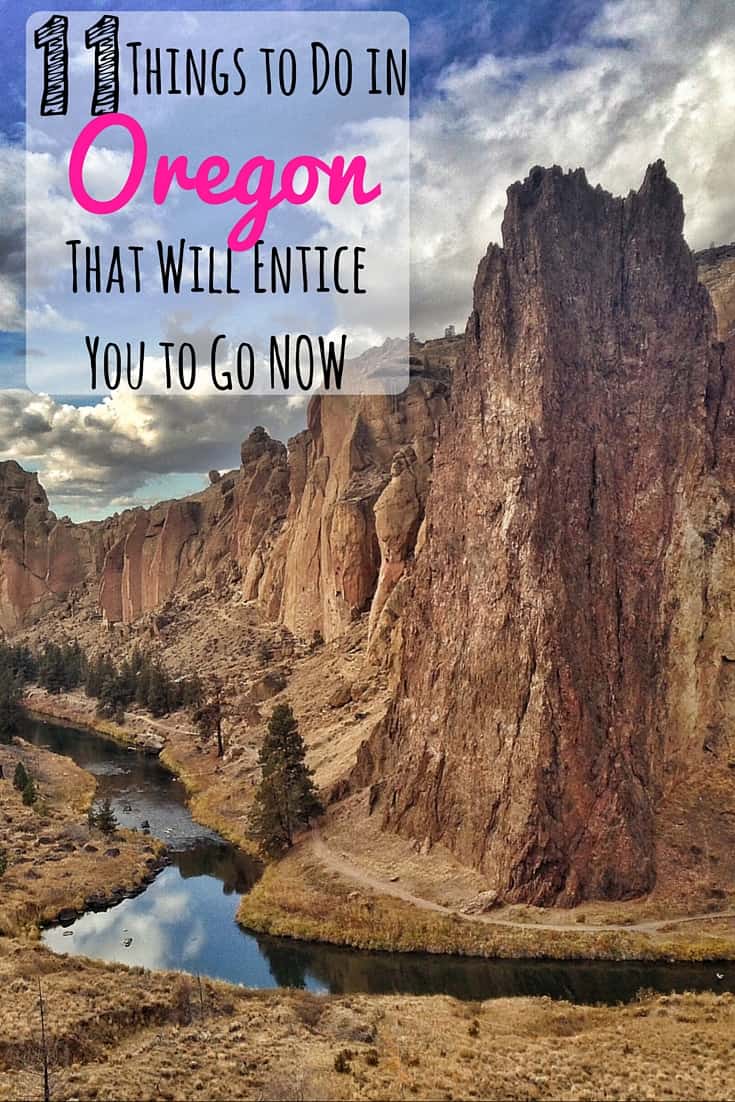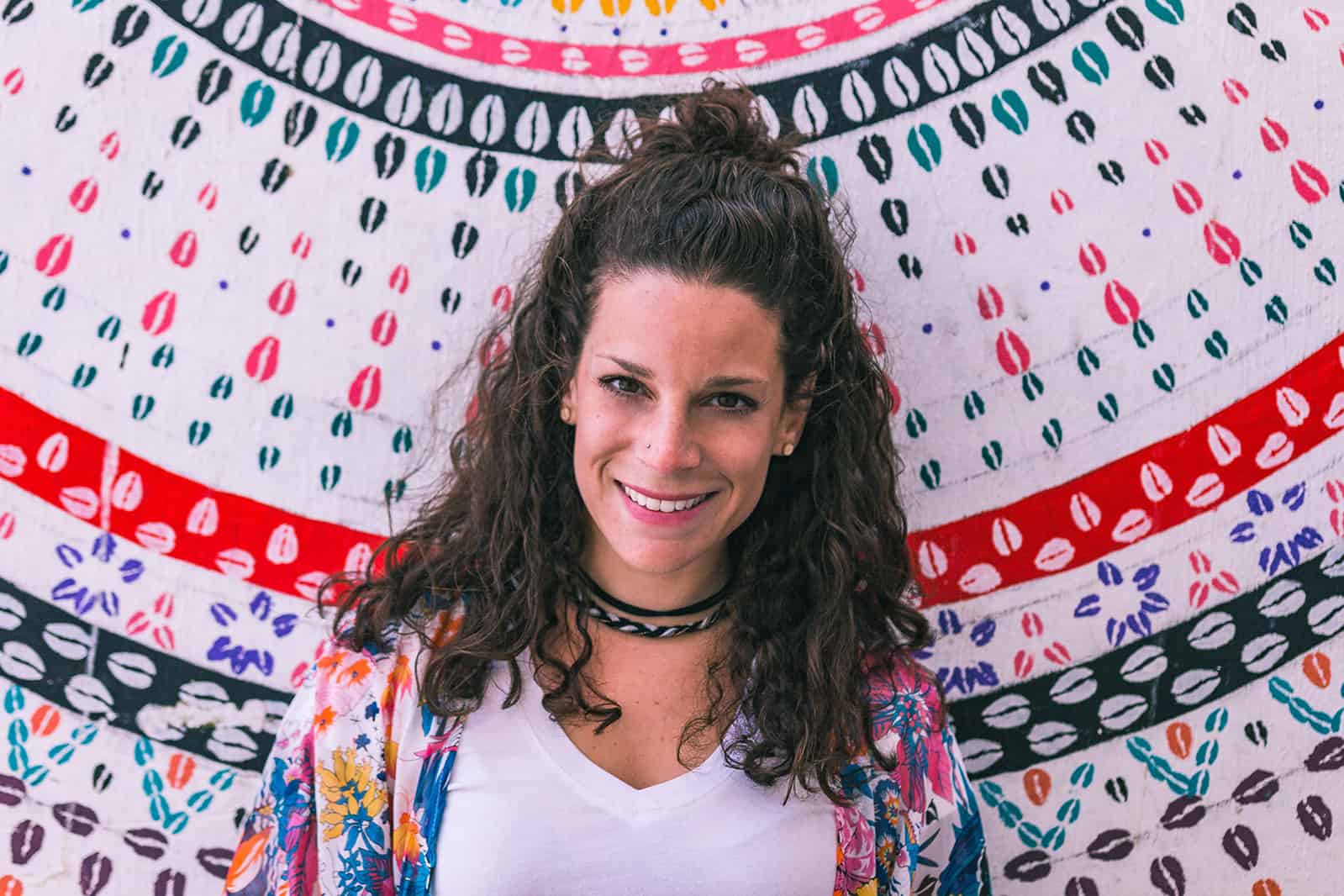 Nina Ragusa is an adventurer, messy bun master, breakfast fan, and full-time travel blogger. She's been abroad since 2011 and blogging on Where in the World is Nina? for nearly as long. Nina helps people like you move around the world while making money. She loves talking about how to work abroad and online to travel longer!