With over 4,500 miles of coastline, it is unsurprising that there are some stunning beaches along the shores of Brazil. From secluded spots to beaches in bustling cities, here are some must-see beaches that should definitely be on your travel bucket list.
Before heading off to enjoy the beaches, here are a few tips and reminders:
Don't forget Brazil is in the southern hemisphere and it's June through August which is some of the chilliest months in the country. This isn't exactly conducive to beach bumming!
DId you remember your visa? Many countries need one before entering the country, and yes, that means you'll need a Brazil visa for your kids too.
Here's a beach packing list to make sure you don't forget anything.
Fernando de Noronha
This is arguably one of the most stunning beaches in all of Brazil, however, it is a bit of a journey to get to. Located 220 miles off the coast of Brazil, the pristine white beaches surrounded by an arch of jagged mountains are certainly a sight to behold. Heading under the waves, the unique ecosystem provides some of the best snorkeling and diving in the country, with the nicest stretches of sand for sunbathing being Cacimba do Padre and Conceicao Beach.
Madeiro Beach
Imagine going for a swim in the ocean only to be joined by some curious dolphins, a scenario that is quite possible on the beautiful Madeiro Beach. If dolphins are not the marine mammal for you, then sea turtles also often grace the shores between the months of November to May. Although you may have to navigate a number of steps to reach it, you'll be rewarded with relatively empty stretches of sand and gentle waves, perfect for a novice surfer.
Lopes Mendes Beach
Ilha Grande is a popular vacation destination in Brazil, largely thanks to the fact that it is home to one of the most beautiful beaches in the country, Lopes Mendes. After a rather lengthy hike from the nearest town, you'll be rewarded with two miles of perfect, powder soft sands set to a backdrop of rolling green hills and jungle canopy. It is the definition of island paradise.
Farol Beach
The picturesque Farol Beach is located around 3 hours east of Rio de Janeiro, in the town of Arraial do Cabo. Days can be spent lazing on the white sands or swimming in the neon-blue waters. Set deep in a cove, expect soft surf, with only the ripple from passing boats disturbing the peace and quiet of what is one of the most relaxing places in the world.
Ipanema
This is arguably one of the most famous in all of Brazil, stretching across the wide bay of Rio de Janeiro, backed by a contrast of both towering skyscrapers and mountain peaks. While you may have to fight for space during the busiest months, there is no denying it still holds a little bit of magic. One thing is for certain, you'll never tire of people watching, with street dancers, volleyball, beach vendors and more, with everyone going about their business in what is arguably the hub of Brazil's beach scene.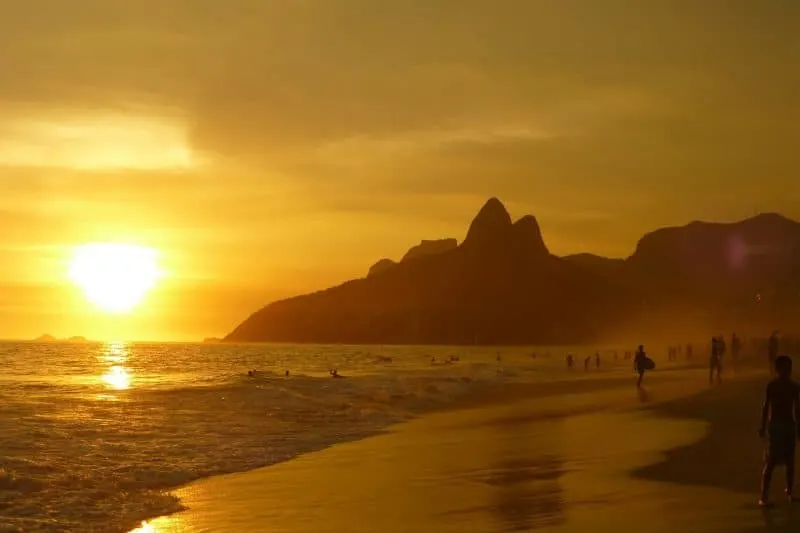 Morro de Sao Paulo
If all you want to do is get away from it all, then head to the blissful car free town of Morro de Sao Paulo. Despite being a little off the beaten path, there are still plenty of casual bars and open air restaurants, helping to make it the perfect beach getaway. Although quiet by day, the area really comes alive at night, with tourists and locals alike making use of the warm South American evenings on the sand.
Morro Branco
The surroundings of Morro Branco are very different from the usual forest flanked beaches of Brazil. In order to reach the sands, you'll have to navigate the fascinating maze of red and gold sand cliffs, winding your way through the 'falesias' to the sea. The incredible other worldly landscape is worth the trip by itself, but when you can finish your adventure with a dip in some crystal blue waters, it will certainly be a day you'll remember for the rest of your life.
Parque Nacional dos Lencois Maranhenses
This incredible national park is located in north-eastern Brazil, and you'll struggle to find anywhere else in the world that has such stunningly white sands. Picture rolling white dunes dispersed with rich blue lagoons, the only dessert on the planet that has ponds between the dunes. Take a walk along the sands, dive into one of the many pools and watch the sunset on one of the dune's peaks, it is one of the most beautiful and unique places you'll ever visit.
Trancoso
For some celeb spotting, Trancoso is the place to go. It is perhaps the coolest beach scene in the whole of Brazil, surrounded by some super snazzy hotels, designer boutiques and popular restaurants, you can mingle with the rich and famous on this white sand beach.
Praia do Forte
Praia do Forte lies on the stunning Coconut Coast. The town is flanked by miles of powder soft white sands, lined with palm trees and has incredible views of the Atlantic Ocean. Just a little north of Salvador, it is a popular vacation destination for travelers and locals alike, with the Atlantic breezes making it the perfect destination for water sports such as sailing and windsurfing.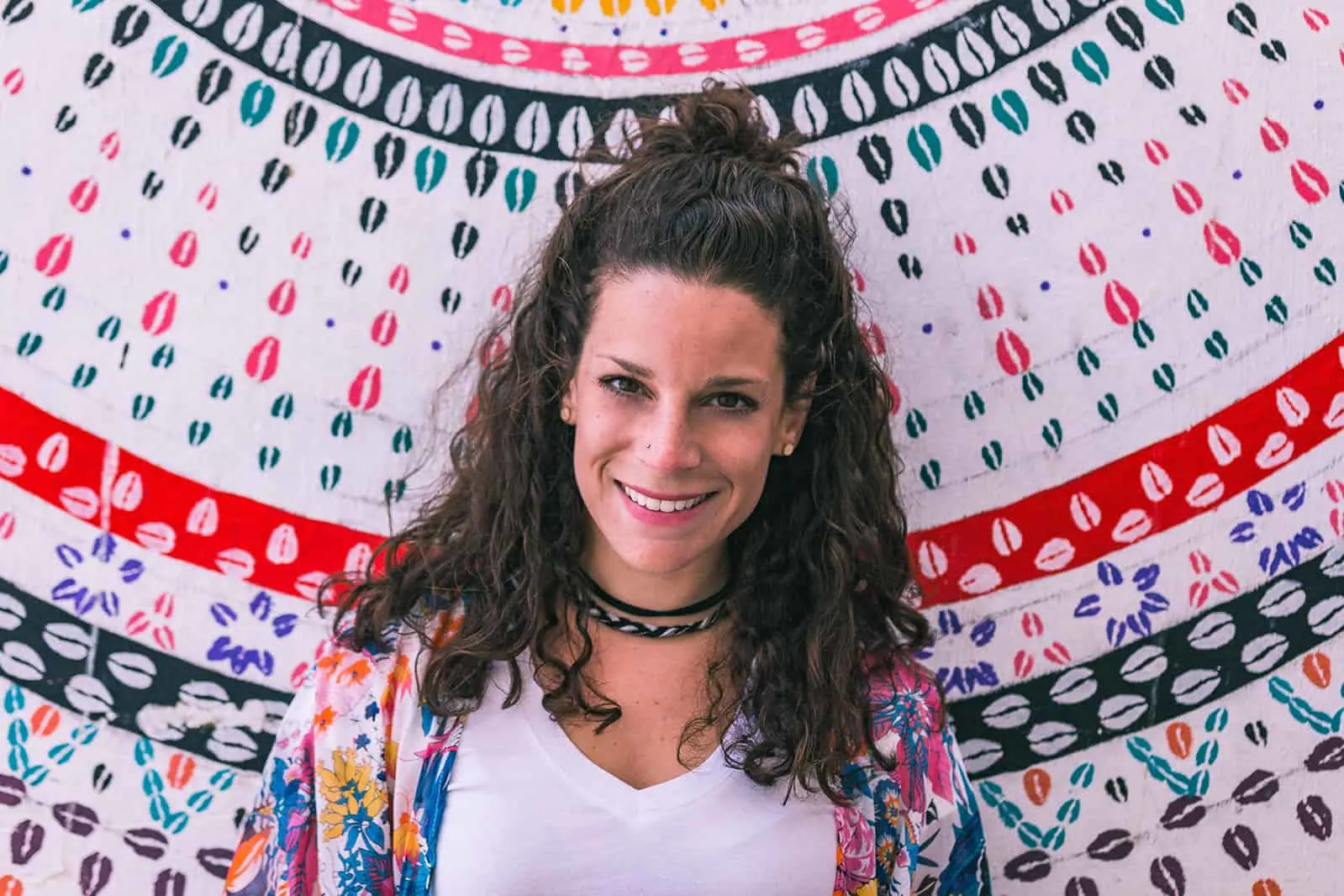 Nina Ragusa is an adventurer, messy bun master, breakfast fan, and full-time travel blogger. She's been abroad since 2011 and blogging on Where in the World is Nina? for nearly as long. Nina helps people like you move around the world while making money. She loves talking about how to work abroad and online to travel longer!